Menswear details: Monograms
by Dandy
,
04 August, 2016
What is the main feature of the expensive men's suit in addition to the paid price? A monogram on the sleeve, a label with the customer's name on the inner side of the jacket and various other indications, according to gentleman's caprice and taste... And inclusion in the customer's list, which is like a Bible... During each edition of the men's fashion platform Pitti Uomo you can see a man with '7' monogram everywhere you can imagine. Maybe this is his lucky number or his a fan of Kabbalah. I won't comment, because everyone needs privacy - event in front of the cameras...
But how many monograms can a sophisticated man bear before reaching the engravings on his tombstone? That's a difficult question, isn't it? But, please, stay and let me explain. Many and few... Leaving trails is part of the cultural life, but how many trails before talking about criminality... The endless funeral of luxury is an interesting story, but incomprehensible for many.
It is permissible to have a mark on the suit jacket sleeves and I practice it, because I am a media person - it is pretty visible, but it's chic. Besides, I don't care...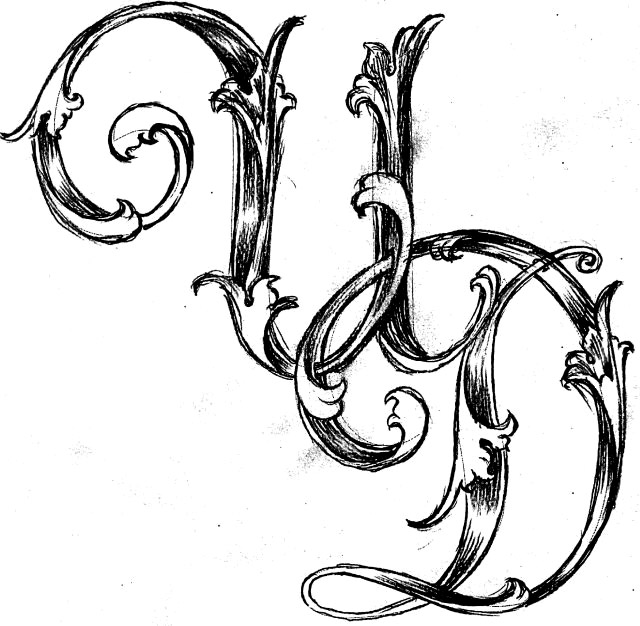 Shirt cuffs monograms are mandatory. Men's shirt is underwear and undoubtedly an invitation for a flirt. That fits real adventurers.

A suit jacket collar monogram could be find in garments manufactured by exclusive fashion houses - pretty sexy, right...

A jacket's inner pocket monogram - that's the top. With the name of the owner and the finishing date. A whole eternity... But temporary... You are not the Duke of Windsor...

A pocket square monogram. Very aristocratic, but be careful if you can pay your lady's champagne...

A cigarette case monogram. Also very chic, but you should have servants...

A monogram ring is an expressed aristocracy, an appropriate and prohibitive regime 'Do not approach me, because my servants will come'. But they will come anyway...

Monograms on the cufflinks will be definitely noticed by everyone, but they can decide that they belong to someone else... People are skeptical...

A walking stick with a monogram - almost no one use a walking stick today. Nobody will notice the sign or people may decide that you are crazy...

Monograms on cutlery - very chic. On social events, I take mine out of my pocket, believe it or not...

Monograms on the tie needle are on the level of the eyes, so it works.

To put them on the buckles of dress slippers is a trademark of aristocratic persons, but of real ones - not those with bought titles...

Or maybe a monogram tattoo - appropriate for the contemporary world...

Well, the choice is yours...


Hits: 4286 | Leave a comment