Introducing the suit packing solution tailor-made for the menswear industry
SuitPack Tailored is set to become the new standard in suit packing for the menswear industry.
Why is SuitPack Tailored the best solution for suit packing at the moment?
The current methods utilised when moving a suit from the manufacturer to the end-user are inefficient, expensive and inconvenient. They are also largely ineffective at protecting the suit from crushing, creasing, wrinkling or damage.
SuitPack Tailored has been developed to allow suit manufacturers, distributors and retailers to experience greater predictability and consistency in this process. SuitPack Tailored offers a way to streamline the handling of the garment. It is a single product that can be used to pack, receive and deliver a suit "ready to wear".
SuitPack Tailored is light, simple, affordable, stylish, compactable, efficient, easy to carry and dependable.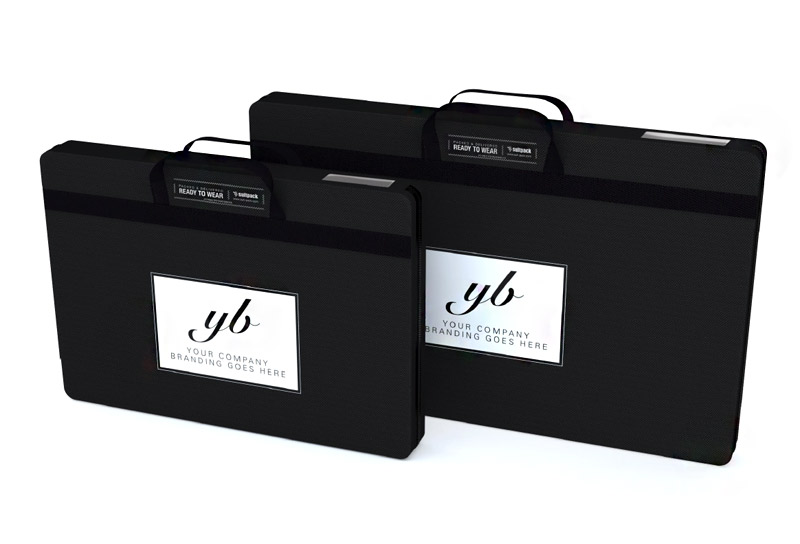 The product provides a platform around which the user completes a simple and easily repeatable packing sequence. The various folds that are used physically support the material and follow the suit's natural lines.
The collar stay, sleeve and jacket supports and the outer bag all work to retain this perfect form and eliminate any movement once packing is completed. Brilliant presentation — inside and out.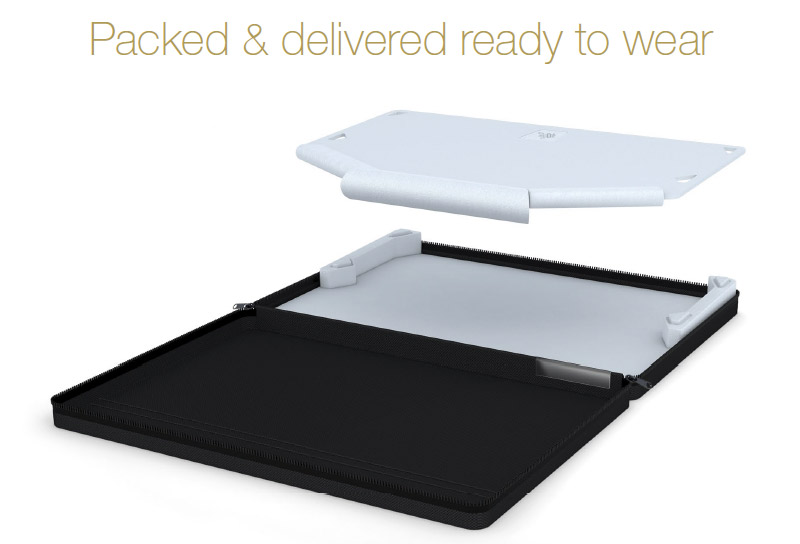 The developers of SuitPack Tailored have called on the expertise and testing facilities of the fabrics and textiles division of the Australian Government scientific body (CSIRO) to gain a complete understanding of the underlying science of the causes of creasing and wrinkling in suit fabrics, and employed three internationally recognised industrial design companies to complete exhaustive concept testing and refinement.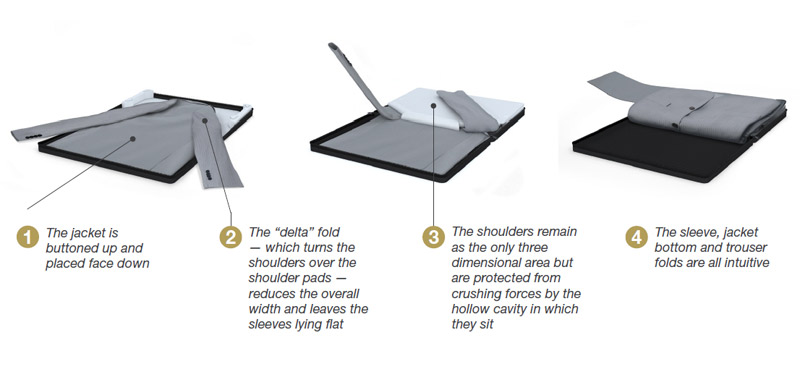 With a background in international logistics, and knowledge of the limitations of the GOH process, it was natural for the owners of SuitPack to use the patented packing methodology and design elements of the Travel product and adapt them to the menswear market.
Most of 2015 was spent consulting with the two largest garment hanger and accessory companies in the world and gathering information about specific retail packaging solutions and materials. A further 12 months was needed to test and refine the concept, settle on component composition and to source appropriate and reliable manufacturing partners.
SuitPack Tailored is now on the market and packs a suit like no other product.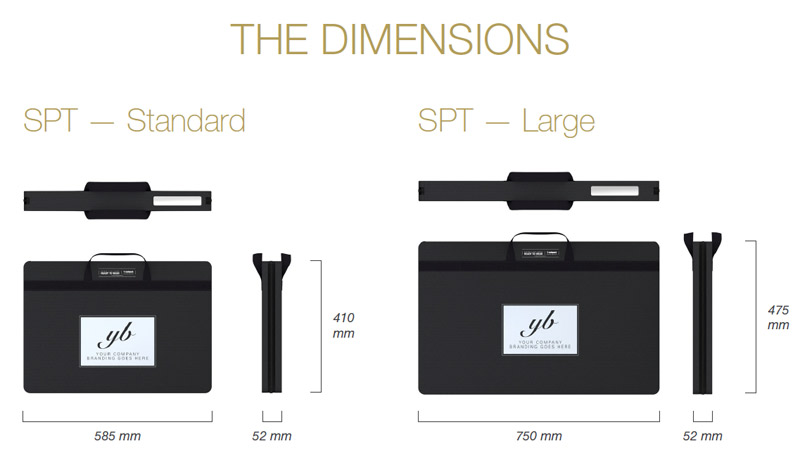 SuitPack Tailored can be branded with your company logo and it is the perfect suit packing solution with no compromises in quality, performance or dependability.

Get more details from the SuitPack Tailored Presentation or contact SuitPack Pty Ltd. at info@suit-pack.com


Hits: 27224 | Leave a comment