SharpSense Founder Paul Sibenik Talks About the Use of Body Scanning Technology in the Custom Menswear Industry
We recently had the opportunity to interview the founder of SharpSense, Paul Sibenik, to ask him some questions about the utilization of body scanning technology in the custom menswear industry, his company, industry trends, and how he thinks the industry will evolve.

First of all, thanks for taking the time to do this interview. I know you must be quite busy. So to start off, what do you think differentiates SharpSense from other custom menswear companies?
I'd say the biggest difference is the accuracy and reliability of our fit. We're the most accurate and reliable in the online custom menswear industry. That's due in part to our utilization of body scanning technology to adjust for any potential minor inaccuracies during the measuring process, but it's certainly not the only reason. Also, the majority of custom menswear companies typically want you to visit their retail 'showroom' during business hours, or have a tailor visit you. However, we've eliminated the need for this step, and consumers can now browse and customize from home or work.

Following up on that, getting an accurate fit and doing so consistently has typically been one of the biggest challenges in the Made to Measure (MTM) industry. Specifically, how are you going about ensuring garments fit your customers perfectly the first time and how is technology aiding you?
Body scanning technology to account for potential inaccuracies is part of it, but certainly not a solution by itself. SharpSense uses a three pronged approach to ensure an accurate and reliable fit:
1. We make an extensive measurement profile which comprises 24 separate data points
regarding customer measurements (compared to other companies who use 10-15 to save time).
2. We run all measurements through a predictive algorithm to see if any measurements could be off.
3. If customers elect to submit their photos they are run through proprietary body scanning software to further ensure accuracy.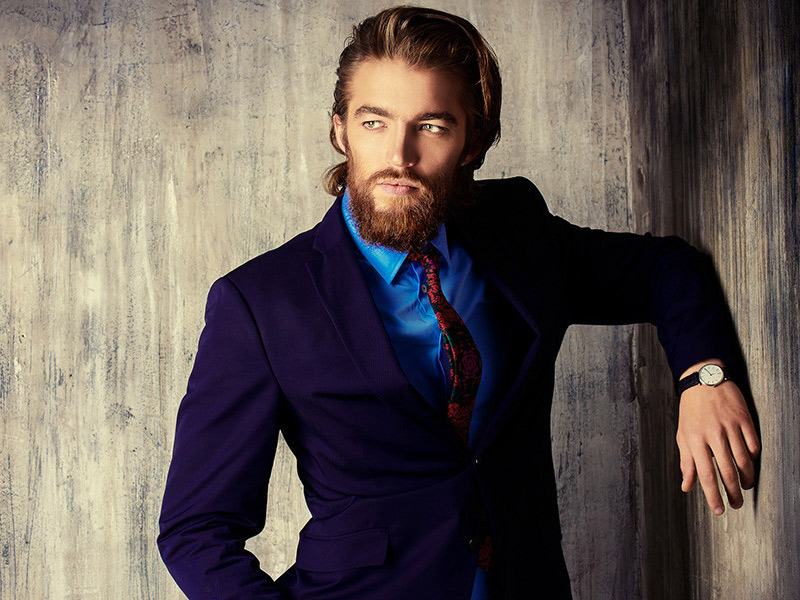 Do you think there is a gravitation towards custom menswear among consumers?
Definitely. But it's not just custom suits and shirts they are gravitating towards. All kind of custom apparel is seeing a huge uptick. Custom shoes, t-shirts, socks are drastically increasing in popularity, especially in the e-commerce space. Custom suits have been around for a long time of course, but they're fairly late to the game in the e-commerce space compared to other apparel, although sales trends have increasingly been shifting online for a long time now.
What elements of a suit can be customized in your online store?
Our suits can be customized in a lot of different ways. Lapels, pockets, vents, fit, buttons, cuffs, pleats, monograms, are among some aspects that can be customized. We offer practically any customization you can think of, so for the sake of not having the customization process overly long, we haven't included all potential customizations. If a desired customization isn't listed, we ask them to include it in the notes when checking out.

What kind of fabrics do you use for your suits and shirts?
All of our suits are wool-based. The majority of our suit fabrics are 100% wool, but some of our suit fabrics are wool-blends that have been blended with cashmere, silk, mohair, or microfibers. The vast majority of our shirt fabrics are 100% cotton but we do have a few cotton/polyester blends as well.

What is the difference between your collections - Essentials, Premium, and Executive?
The main differences are the price, fabrics offered, how the fabrics have been woven, and the compositions of those fabrics. Our Executive collection is composed of the highest quality fabrics and is more expensive. Our Essential collection is composed of fabrics which are less expensive and are of a somewhat lower quality. Our premium collection sits between the two.

For your suit jackets, do you use a full canvas, half canvas, or fully fused canvas?
The short version is that our suits are half canvas. That being said not all half canvas suits are canvassed the same amount. Depending on the manufacturer, the area that is canvassed on a half canvas suit varies. There is no stringently defined criteria as to what constitutes a half canvas suit and what does not. With some manufacturers, their half canvas will not extend past the first button of the suit, and with other manufacturers it will. Certain manufacturers skimp on the amount of canvas to save on costs. The canvas on the front of our suit jackets extends a fair bit lower than other half-canvas jackets which leads us to occasionally call our suits 3/4 canvas. However, no one really uses this terminology, so we normally just call our suits half canvassed even though they have more canvassing than most other half canvas suits.

Do you provide your customers with some sort of guide when taking their measurements to help ensure it's done correctly?
Yes, we have clear and detailed instructional videos on our website to help customers take and enter their measurements correctly with the help of a friend. Users are able to see the videos when they log in and navigate to their account page, which they are prompted to do on checkout if they have not already done so.

What is your price range?
Our suits range between $350 CAD to $1250 CAD, depending on the fabric, but I would say on average about $700 CAD. Our shirts range from $50 to $150. Our ties range from $40 to $60.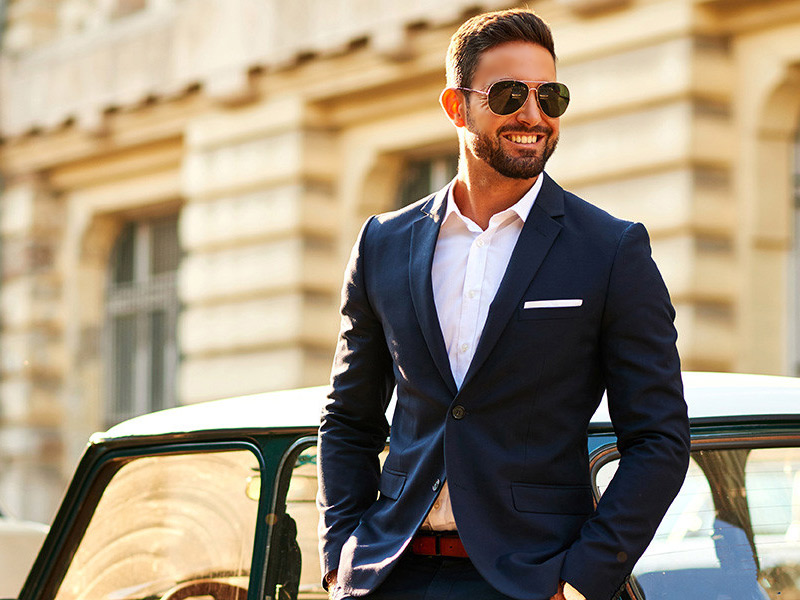 Where do you ship and how long does it take for an order to be delivered?
We ship all over Canada and the United States. We are planning to start shipping to Europe in 2018. For suits and shirts, it takes 4-5 weeks. Samples are delivered in a week or less.

If one of your suits doesn't end up fitting a customer perfectly and is in need of alterations, what happens? Do you offer your customers some kind of credit?
Thus far, we have not had an instances of ill-fitting garments. Even though I knew we would always have a reliable fit due to our measuring method and technology, this has even surprised me frankly. Realistically, I know that we are bound to eventually start coming across the occasional ill fitting garment so we do have an alteration credit in place for when this happens. The credits we offer are $100 (2 piece suit), $135 (3 piece suit), and $35 (shirt).

What do you have to say to men who are thinking of straying from the traditional suit colours such as black, dark blue & charcoal?
I usually recommend that men ensure that men have 2 properly fitted suits that are charcoal, dark blue or black, as these colours are almost always a safe bet. After that point, men should consider getting a more colourful or lighter shade suit such as green, light grey, white, royal blue, or brown. However, certain colours look better on some people than they do other people depending on hair colour, skin tone, and the shape of their face.

What are the latest fashion trends and patterns for suits and shirts right now?
For suits, straight black suits are becoming unfashionable. Nailhead and check patterns are increasing in popularity. For shirts, poplin is starting to become quite fashionable, and it's one of the more casual patterns available.

How do you see the men's suit industry in 5 years?
I think the traditional bricks and mortar stores which typically carry a few thousands suits of inventory each, will go the way of the way of the dodo bird. The economics just don't make sense. Having to hold onto millions of dollars worth of suit inventory and/or fabric rolls, which often takes a very long time to sell places enormous costs on the company, which they have to ultimately pass onto their customers. Consumers will continue to gravitate towards online suit retailers since they can get a lot better bang for their buck.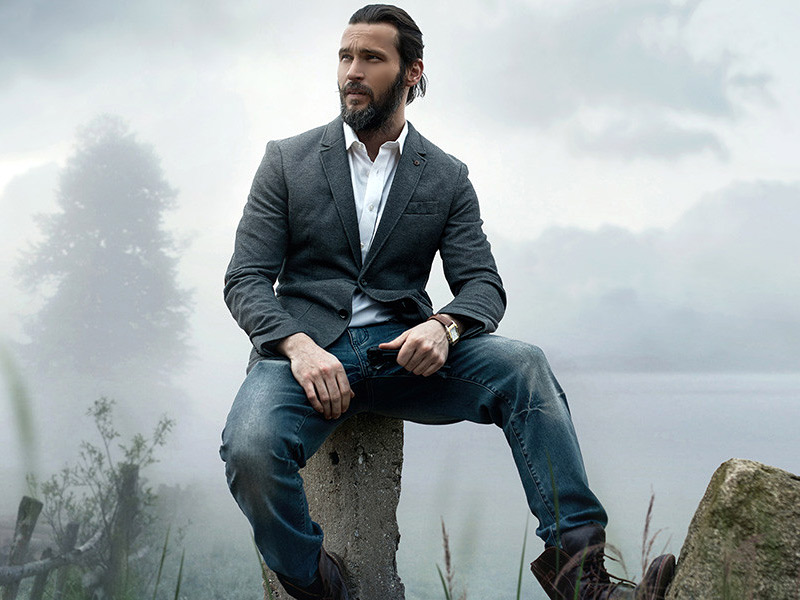 Order Custom Suits and Shirts here


Hits: 12626 | Leave a comment

We are looking for men's suit tailors, fashion designers, managers, fashion consultants who want to share their knowledge and tips in an article or video and contribute to the site! Please email us at contributor@bgfashion.net Don't miss the opportunity as this will be a free advertisement for yourself and your menswear brand!