Pitti Uomo - joyful fashion anarchism
The transformation of a man into a wonderful frivolous mannequin, covered with draperies and Art Nouveau wine red, was a particularly intrusive trend during the latest edition of men's fashion platform Pitti Uomo. This is a clever pictorial effect.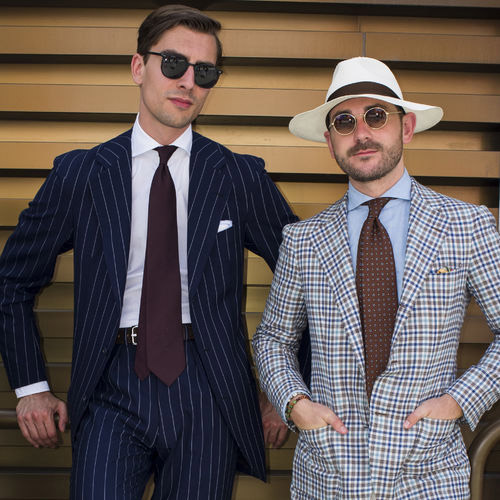 The museum style approach in fashion, one anomalous trick to feel in the midst of modernity, once again triumphed as an emblem of the status of this exhibition - a whimsical monarch in the world of men's fashion. Here Karl Lagerfeld with his retrospective exhibition gave a sing of the giddy speed of this transition.
The new classics showed amazing inexhaustible heritage, susceptible to all sorts of fresh variations.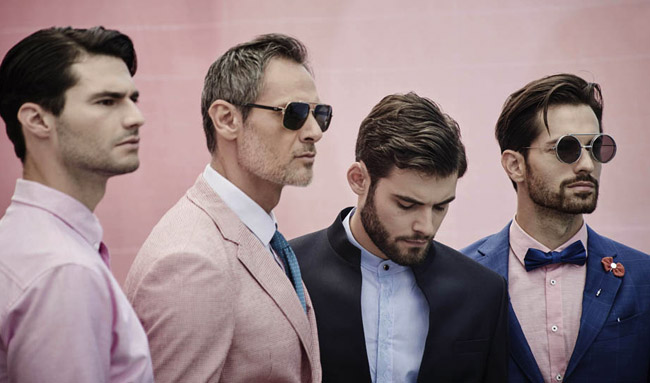 Sartorial denim was again highly respected as a compromise between street negligence and the pretense of a gentleman to be impeccable, even in sportswear.
Turquoise preserved its monarchical status in double-breasted suits, bringing us almost to the canvas of Veronese.
Dots again imported ambiguous sentimental touch over suit jackets and trousers.
Chaos in the fashion industry literally enjoyed the most remarkable dandies during the latest edition of Pitti Uomo - a longstanding Italian fair and place for special men's fashion presentations with the best dressed, pretentious and remarkable gents in fashion industry from all over the world.

While the exhibition is focused on the formal side of fashion - men's suits and sportswear - the accompanying events are usually a stage for advanced mad experiments of vain men, who visited the fair to shine themselves.
Common between both is the central place of the term of Italian elegance 'sprezzatura' - boldly combining different colors and patterns, the mandatory double-breasted suit with a shirt or without it, white denim as the key fabric for Summer trousers, accompanied by pajamas, dark blue and gray - the emblematic colors of elegance redefined in optics.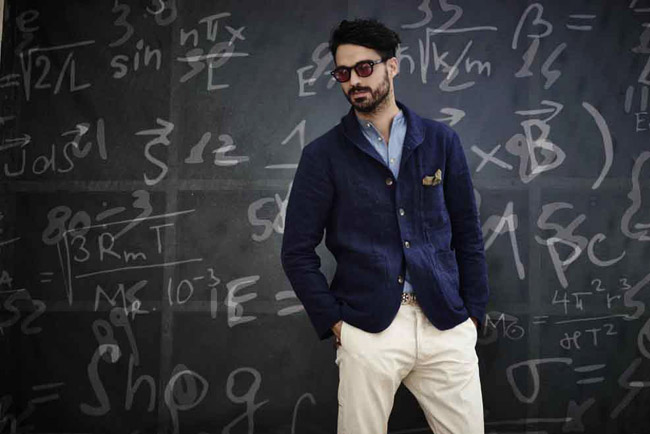 Joyful anarchism reigns in the monarchical domain of classic male elegance. These men do not care - they are open minded and brave...


Hits: 5418 | Leave a comment