Do you know what is boiled wool
Boiled wool fabric is a purely natural product. This wool is a beautiful quality and great for warmer Autumn/Winter clothing and for all-year round layering. It is a medium weight wool, has a boucle texture and a soft drape.
Where is boiled wool used
Boiled wool is primarily used in berets, scarves, vests, cardigans, coats and jackets. Created by a mechanical process using water and agitation, shrinking knitted or woven wool or wool-blend fabrics, compressing and interlocking the fibers into a tighter felt-like mass.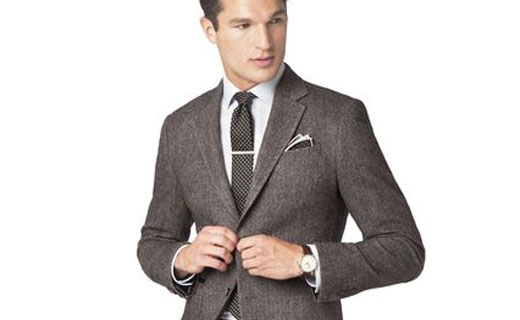 What are the benefits of boiled wool fabric:
1. An almost constant temperature is maintained inside a Boiled Wool Jacket even when it is cold or windy, because the trapped air chambers work as a buffer zone.
2. Even in rain & snow, Boiled Wool provides excellent protection against bad weather. The fat content and the density of the fabric when felted add to the fact that drops of water roll off the surface of the fabric. Boiled Wool is very weather resistant because the felting increases the strength and the friction resistance of wool.
3. Boiled Wool Jackets retain there shape for years due to the natural elasticity in the fabric.
4. Boiled Wool is also Lighter In Weight & Not Itchy.
According to organics.me, the properties of the boiled wool will make this fabric your best choice, no matter the weather: Fulling means woolen fabric can combine the advantages of purely natural fibres with the temperature and humidity standards expected from modern clothing.
The trapped air bubbles act like an air barrier, keeping the temperature under a boiled wool garment almost constant even in cool weather. In rain, or even in snow, boiled wool is an excellent weather barrier as water drops simply run off the surface of the felted wool. Pure wool can also absorb almost half its own weight of moisture without feeling damp. Fulled materials are especially hard-wearing as the felting process considerably increases the wool's natural stretchiness and wear resistance. At the same time, the boiled wool remains soft, clingy and comfortable, as, unlike felt or loden cloth, boiled wool can be stretched in all directions.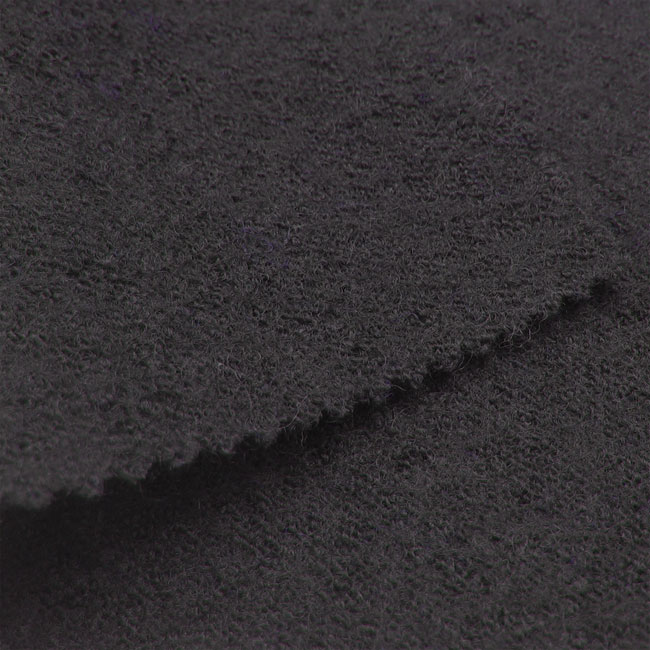 How to take care for boiled wool clothes
As every type of wool, the boiled one also needs some special cares, so your clothes will last longer. Organics.me gives us some tips how to take care of our woolen garments:
- As a purely natural product, boiled wool should only be cleaned very gently. The natural wax in wool, lanolin, envelops every single wool fibre, protecting them against dirt and harsh environments. This natural protection is what makes all woollen products so easy to care for.
- If a boiled wool article has just got slightly dirty, it is fine to simply shake or brush it out very carefully. To get rid of unwanted smells in boiled wool garments, leave them overnight in the fresh air or in the bathroom when you take a shower. The air humidity will help make annoying smells vanish and smooth out wrinkles - thanks to the high elasticity and "self-cleaning" effect of pure wool.
- If a boiled wool item does need washing, then woolen garments should always be cleaned in a hand wash or in a cold wool wash in the washing machine. When doing so, it is best to turn the woolen garment inside out and use a mild wool washing agent such as our Disana wool shampoo.
- When washing woolen garments, do not wring, squeeze or rub them. Simply press them out gently and only leave them in the water for a short time. To dry them, spread the boiled wool items out flat on a terry towel and dry flat. Never dry woolen garments in a tumble dryer.


Hits: 26974 | Leave a comment