Key differences between the American, the English and the Italian suits
There are three main types of suits' cut: American, British and English. And now we will explain the key differences between them. Every type has characteristics that describe it and differ from the other two types.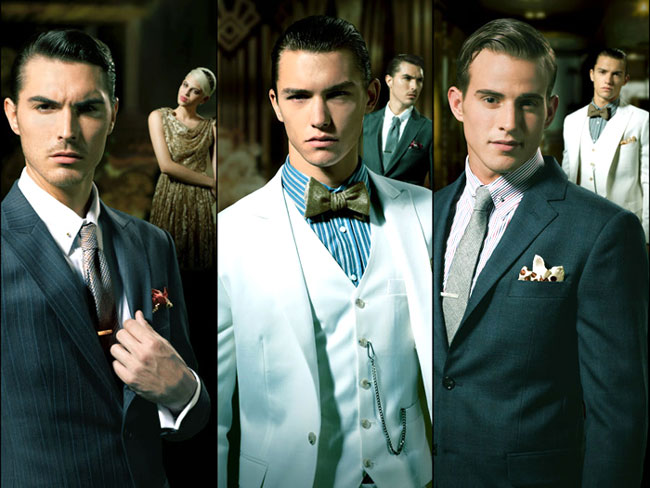 1. American cut - First tailors were pioneers of this style were Brooks Brother and J. Press. Its distinguished characteristics are single went in the back, higher armhole, straight lines, flap pockets and natural shoulders giving you softer silhouette. Also these suits were very baggy. The coat - single breasted with two or three buttons. Characteristics of the trousers are that they were not pleated and they are cut full.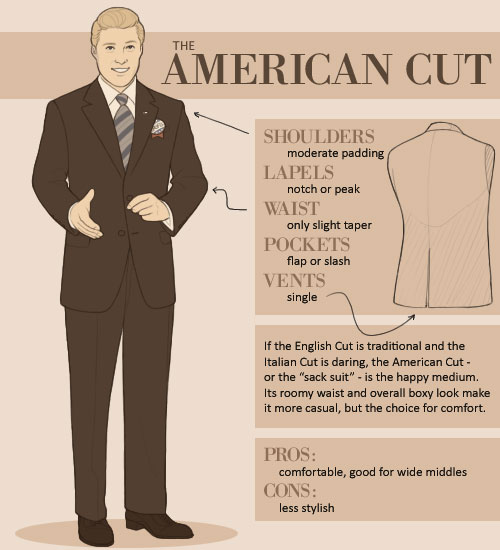 2. British cut - Also called British Traditional. These suits are cut closer to the body. They have slightly narrower and defined shoulders with higher armhole. Coats can be single or double-breasted. British cut jackets tend to use lower gorge lines which is the seam joining the collar and the lapel, heavier cloth, stiffer chest canvas, thicker shoulder pads, and more structure to the jacket. Trousers are cut generously with high waist and two or three pleats but they have more shape than American cut trousers. British suits will give you more contour and your look will be more fitted.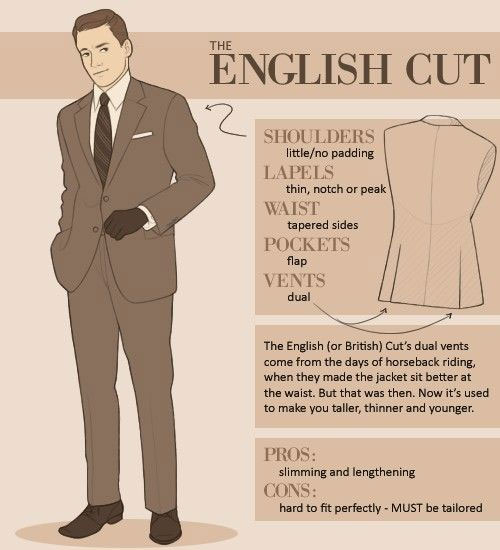 3. Italian cut - It is cut very slim, the silhouette is sleek, modern and very stylish. The jackets originally did not have any vents but today two vents are common in Italian suits. They are shorter and tight-fitting and shoulders are padded while lapel notches and buttons are positioned higher than in British and American jackets. Pockets are flapless and jackets have pronounced V-shape. Italian type can be divided in three sub styles: Roman, Neapolitan and Milanese one.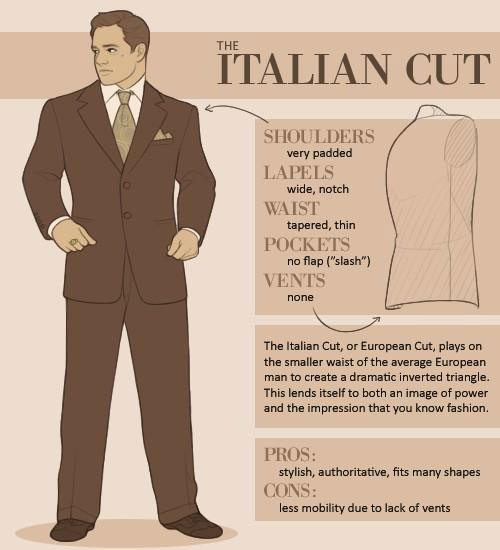 Hits: 27793 | Leave a comment