Gucci Cruise 2017 - the English Mania
by Dandy
,
01 August, 2017
Gucci Cruise 2017, whose creative director is Alessandro Michele, consists of 87 visions, which are in the spirit of Michael Fish. Fashion for young people not yet recognized in the matrix of conformism and the constant social sex, whatever that means. The outfits are charming, remembering the British impulse - non-ideological dandy Alessandro Michele says: "Men's Cruise collection was an excellent occasion to outline my vision for eccentricity. It started from My enormous passion for England, I tried to describe what is happening in my imagination, which often reveals aesthetics very similar to English fashion."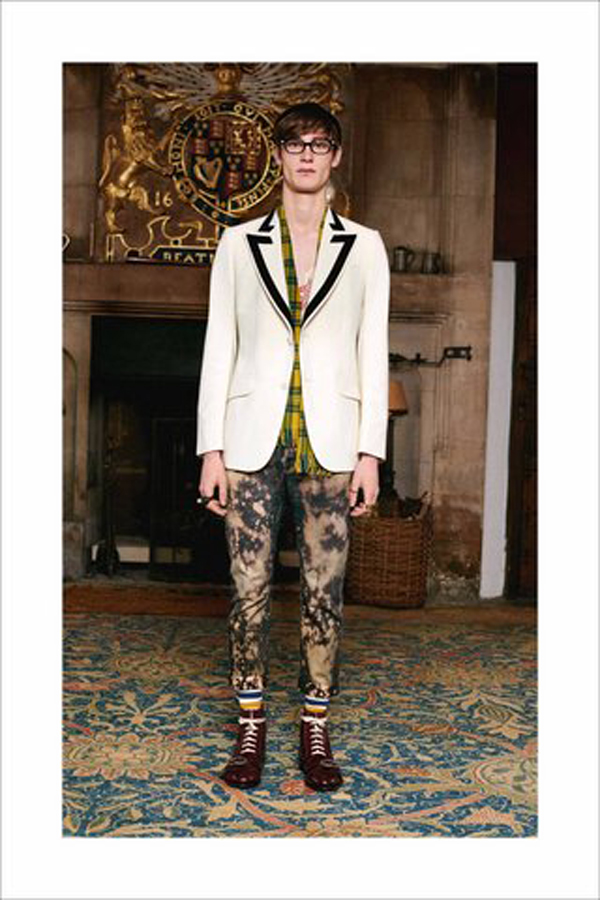 This is the style of Gucci – most of their collections are full of English mania. The models are a highly imaginative reminiscence of what has been seen in the historic costume Victoria and Albert Museum. The collections confirms the secret union between Italian sartorial houses and the traditions of Savile Row.
The campaign was shot by British art photographer Nick Waplington, who believes that "the clothes have a sense of the golden age of Bohemian chic from the late 1960s and early 1970s." He wanted to say he was heavily influenced by Michael Fish and his bohemian story line, which made David Bowie and Mick Jagger irresistibly ambiguous.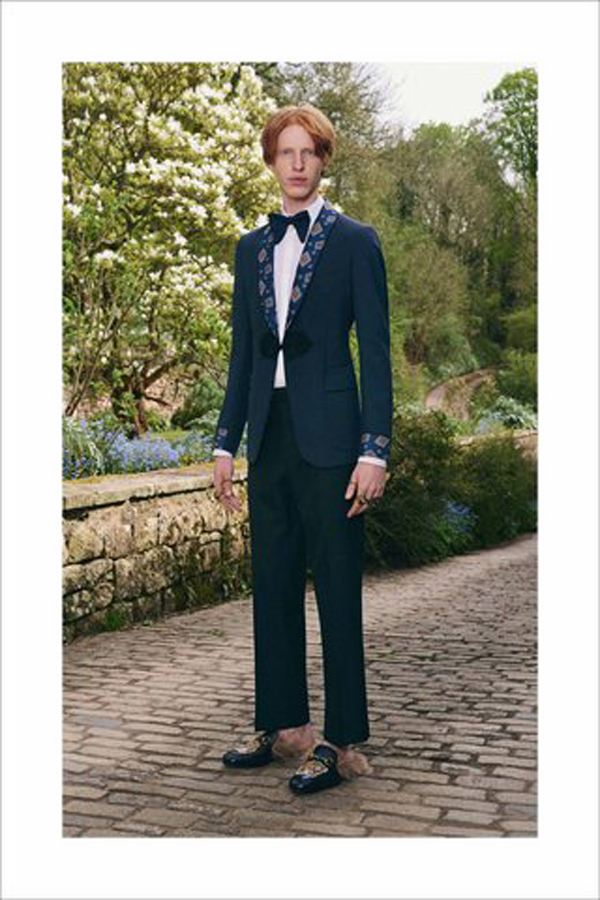 In the Men's Cruise collection 2017 can be found ironic traditional men's suits, a lot of tweets, reminiscent of college suits, military style, denim, embroidery, exotic snakes and tigers, a mix of textures - a "very British vision".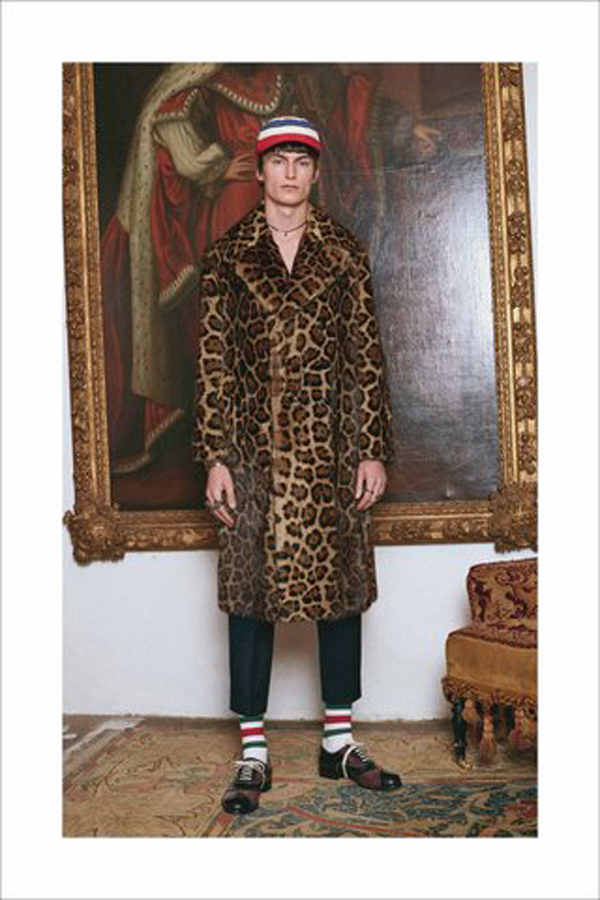 "The men's wardrobe is like a ritual, and I'm fascinated by it and its code - this collection is dedicated to those men who are in love with their wardrobe. Men who like beautiful things and who like to wear different outfits or wear formal clothing in different way", adds Michele.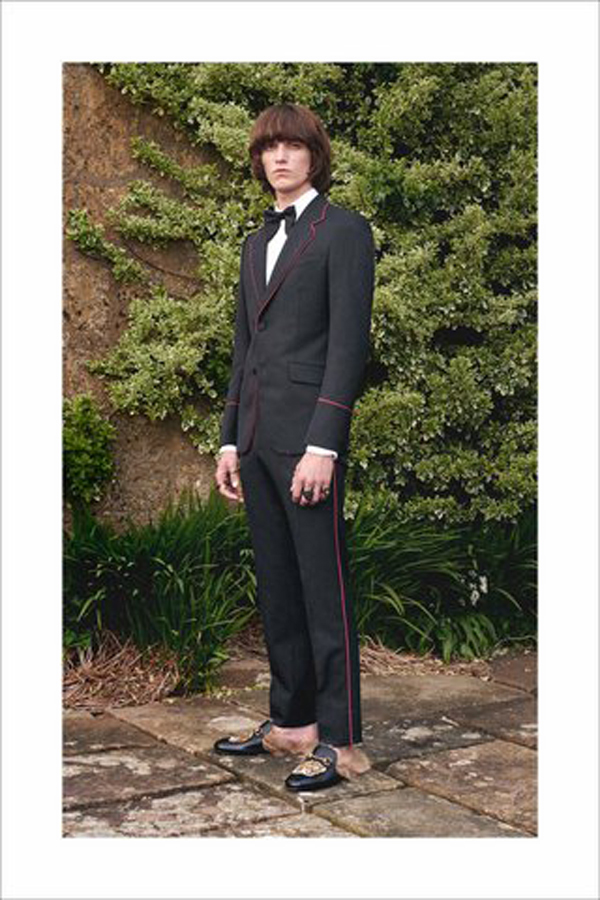 Actually, the collection is a brilliant example of infantile English mania - the models are androgynous characters as if tempted to dress the clothes of their older brothers and give them more adventurous look. The accents are: the college jackets with beetles, tuxedos made of printed denim, sandals with different print and the ankle length pants.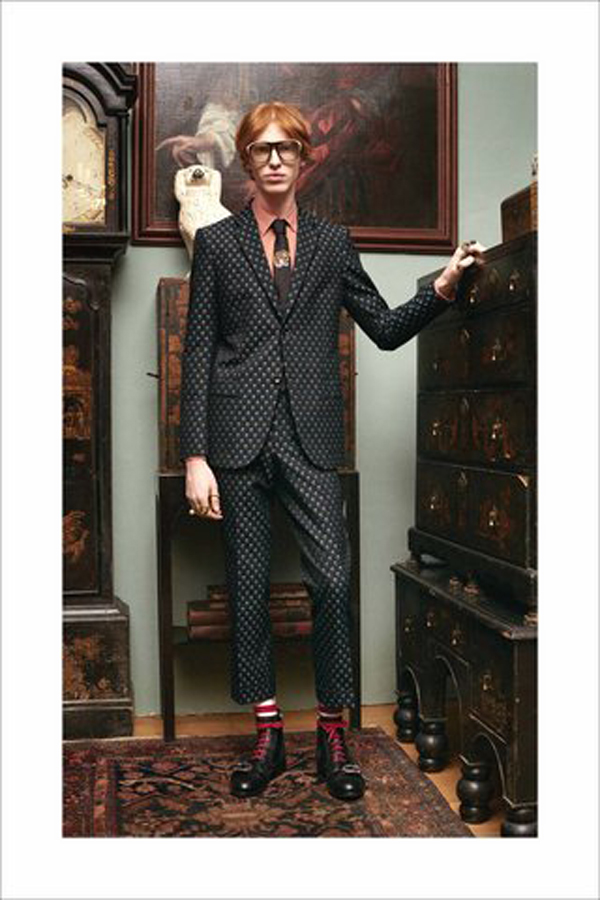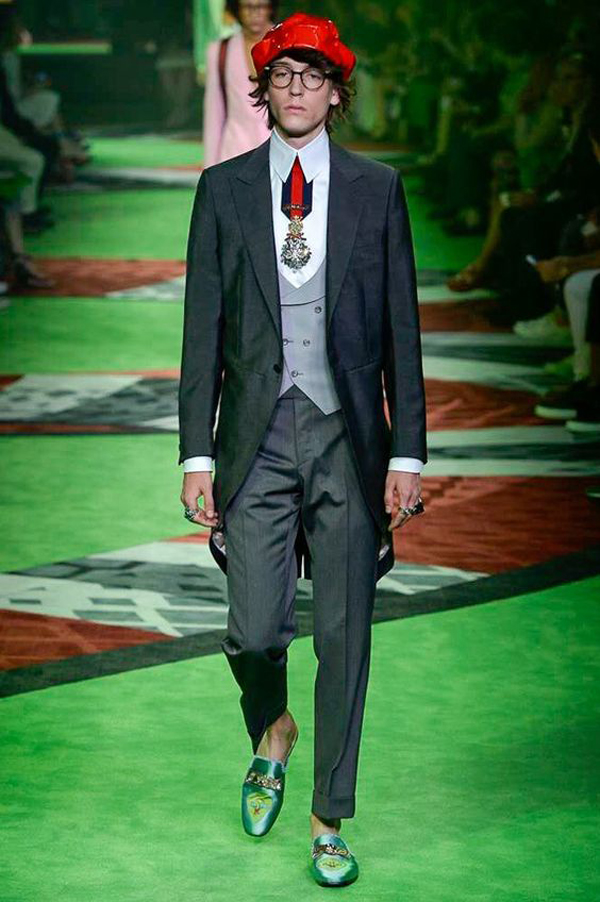 The collection is full of dendism, not so excessive but dendism…


Hits: 4222 | Leave a comment