The Gentleman's wardrobe: Dress slippers
One of the most elegant things that we can see on the feet of contemporary man - in excellent unison with his tuxedo or evening suit - are the Dress slippers.
Their biggest benefit is that they reveal a great view to their owner's ankles, in case that they are svelte. Many man consider wearing dress slippers bourgeois anachronism.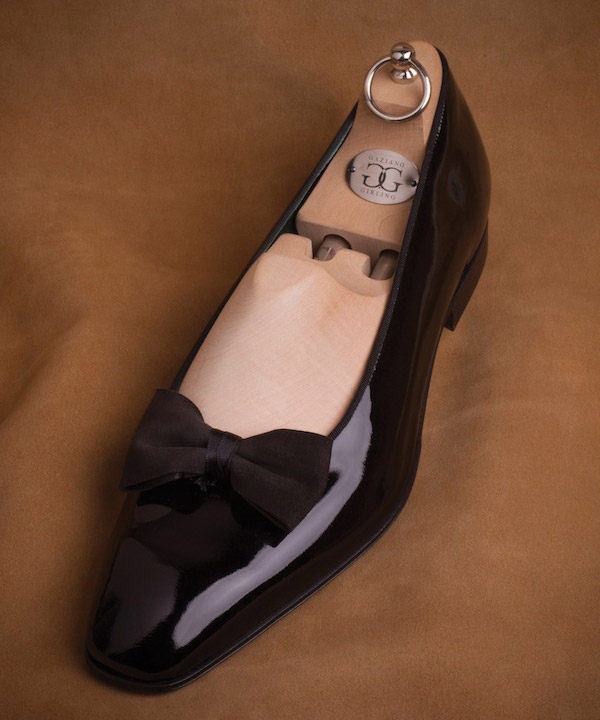 Lancaster dress slippers
Renowned English shoes manufactures necessarily offer a special collection of dress slippers for particularly sophisticated clients. Due to their specific charm, dress slippers are worn not only in the parlor anymore. The variety they offer is huge - leather, velvet, silk, velour, with silk tassels, with blazons, crowns, own initials or even silver buckles.
Of course, their home usage in combination with a silk dressing gown, gives a sign that it's that peaceful moment of the night, when comfort won't devoid elegance.
Dress slippers in bottle green, royal blue, cherry or black velvet are considered classics - they wonderfully suits an English smoking jacket, preferably from the same velvet.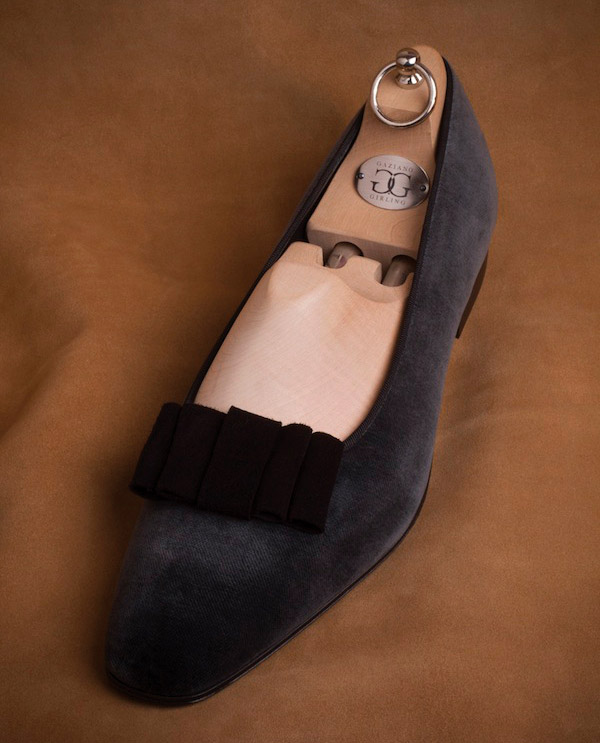 Lancaster dress slippers
Dress slippers with gentleman's initials are very chic. Winston Churchill always had a pair of them in his Chartwell House in Kent.
All fashion fairs in Milan, Paris and Florence, showed that Dress slippers are a huge hit and sophisticated gentlemen wear them not only in the evening combined with a tuxedo, but also during the day matched with sartorial suits and three-quarter socks in delicate colors.
I especially appreciate dress slippers by Church's, Sutor Manttelassi and some provocative designs by Rolando Sturlini. But I also own a pair of unique Cesare Paciotti slippers with rock-inspired silver trimmings.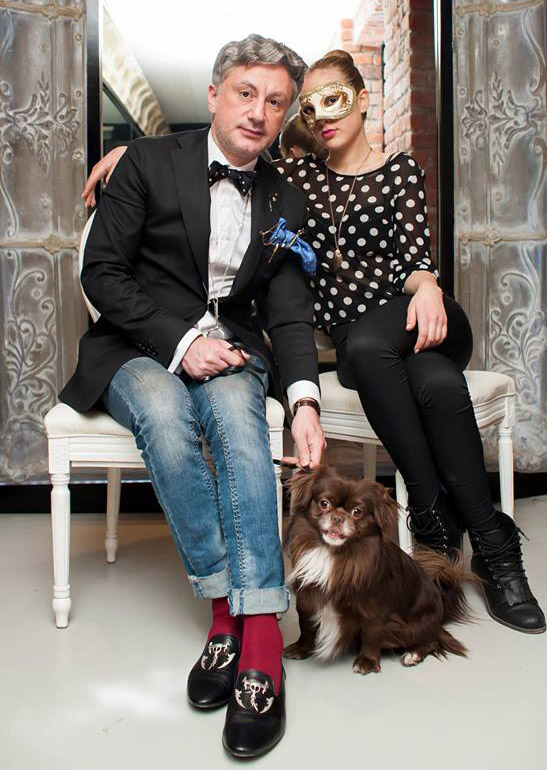 Dandy, the face of Men's Fashion Cluster in Cesare Paciotti dress slippers

By the way, the Pope also wear a variation of dress slippers, handmade for him by Stefanelli...


Hits: 3963 | Leave a comment