Fashion design contests 2019
Are you a young designer who needs funds to establish a brand? Are you a young designer who needs funds to show a collection at the fashion scene? You are at the right place. We present you the fashion design contests for 2019. You can apply and make a huge step in your future career.
Upcoming Fashion Design Competitions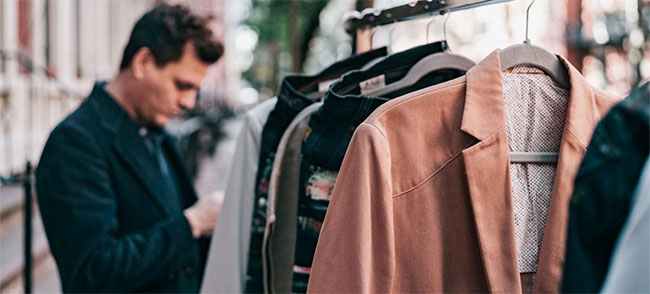 LVMH
Every year, a prestigious jury consisting of great artistic directors and executives from the LVMH Group assembles to elect the winner of the Young Fashion Designer award. A committee comprising of more than forty internationally renowned fashion experts chooses ten finalists from the pre-selected candidates.
Entry deadline: February 2, 2019 for designers; May 15, 2019 - for graduates
For more information: www.lvmhprize.com.
TALENTS DE MODE
A key fashion event, the influence and prestige of which are constantly growing thanks to its generous prizes, its effective entrepreneurial support, the high-quality of the applicants and the reputation of its organiser.
Created 12 years ago by the VILLAGE DES CR?ATEURS (VDC), a creative hub which helps encourage the economic development of fashion and design businesses in the Auvergne Rh?ne-Alpes region, the aim of this competition is to detect and promote emerging talents in the contemporary fashion field with a high entrepreneurial potential, by providing them with the concrete means and resources they need to ensure their long-term success in France and internationally.
Thanks to its effective, business-focussed support, its various partnerships and the networking opportunities it provides with other key players in the sector, TALENTS DE MODE has become an excellent opportunity for any young entrepreneur or fashion designer to develop their activity and brand under optimal conditions.
For more information: www.talentsdemode.com.
The International Fashion Design Awards 2019
- Participants from all geographical regions are eligible.
- Open to participants of all backgrounds, including design students and professionals.
- Participation is on individual basis only. Organizations/studios may participate however, certificate awards will be issued to a single contact person/Team member registering for the award.
- Entries must be original works of the entrant, who will be recognised as the sole designer of the said entries throughout the course of the competition.
- You can enter in more than one category for the awards, however the entry has to be submitted separately.
- Entries that infringe, breach, prejudice or violate the property, interests or rights (including but not limited to contractual rights, user rights, copyright, design rights and all other proprietary and intellectual property rights) of any third party will be disqualified.
- Participants shall be liable for claims by such third parties resulting from the infringement.
- The Organiser shall not be held responsible for any infringement.
Entry deadline: January 30, 2019
For more information: www.marj3.com.
RM Istituto Moda e Design Scholarship: Call for Applications
500,000 euro Scholarships RM Istituto Moda e Design is celebrating its First birthday by allocating 500.000 euros through scholarships. RM is allocating 500.000 euros in scholarships for the Masters to be activated in 2019/20: an unprecedented commitment to encourage young and deserving international talents to complete their education in a top-level Master in Milan.
Entry deadline: March 15, 2019
For more information: www.rm-modaedesign.it.
2019 World of WearableArt Awards
The World of WearableArt (WOW) Awards Competition is an internationally renowned design competition that attracts entries from over 40 countries each year. Anything that is wearable art can find a place on the stage, as long as it is original, innovative and well executed.
For three weeks every year, WOW showcases the best of these creations in a spectacular show that takes over New Zealand's vibrant capital city of Wellington in an explosion of creativity. This year 60,000 people will see the show.
Entry deadline: March 29, 2019
For more information: www.worldofwearableart.com.
Creative Conscience Awards 2019
The Creative Conscience Awards, an platform for innovative ideas that encompass world changing creativity, has been recently opened for entries for 2019, open to all students of creativity across the globe.
Creative Conscience's aim is to inspire designers to apply their talents to socially valuable projects, promoting sustainability, freedom, social health and well-being. This awards are the perfect opportunity to push your curiosity and create the change you want to see in the world.
Organiser searching for exciting projects with a focus on social impact. You can enter anything you like, as long as the project fits into one of the Impact Themes. There are some exciting briefs that give a starting point if you feel you need it, tackling some of the most relevant issues that our world faces today.
Entry deadline: April 19, 2019
For more information: www.creativeconscience.org.uk.
Lampa Award 2018
Lampa, a company active in the industrial design and production of accessories for the most important brands in the Italian and international fashion, recently has relesaed on the site Desall.com the 2nd edition of its Product Design Contest looking for innovative solutions both in terms of aesthetics and functions for a new collection of technical accessories for clothing, leatherwear and footwear, reinterpreting with new shapes and aesthetic choices some product typologies that already exist or proposing technical solutions yet to be employed.
Entry deadline: February 2, 2019
For more information: www.desall.com.
A' Fashion, Apparel & Garment Design Competition
A freestyle design competition open to both concept stage and realized works designed by professional and young fashion designers, tailors, stylists, fashion design companies and other business in this industry worldwide.
The A' Design Award for Fashion, Apparel & Garment is not just an award, it is the indicator of quality and perfection in design, the award is recognized worldwide and takes the attention of design oriented companies, professionals and interest groups. Winning the A' Award is a certificate of excellence for designers, an important milestone in your career. Having the A' Award attracts the eyes of design oriented companies worldwide, winners will be able to find better and higher profile jobs & sales leads, get a step ahead in their life.

Entry deadline: February 28, 2019
For more information: competition.adesignaward.com.


Hits: 27750 | Leave a comment