Men's elegance on the Emmy Awards 2016 Red carpet - variations of tuxedo and even a try for a boutonnière
by Dandy
,
22 September, 2016
We asked the Men's Fashion Cluster Ambassador Dandy to comment on the style of the celebrities on the red carpet, as he has a sharp eye for style and a witty language. Here is what he told us about the dress code of the celebrities attending the Emmy Awards 2016:
Alex MacNicoll – evening blue hybrid tuxedo with black lapels, super slim fit - it reminds about a school uniform of an early vitiated student – which is lately an acceptable a la minute in the world of soirees and night parties. Adorable awkwardness, but if you don't know how to apply it, it's better to choose another outfit. Previously the blue-black combination was unacceptable.
Aziz Ansari – unconditionally the most elegant man during this ceremony, with a light Levantine element of flamboyance, metallic grey-blue tuxedo and a waistcoat with rounded lapels – the whole set is like an armor, combined with black dress slippers worn barefoot and an unbuttoned white shirt. A bow-tie would be too much. I would add a turban to make him look like the last Indian Maharaja, covered with Cartier jewelry…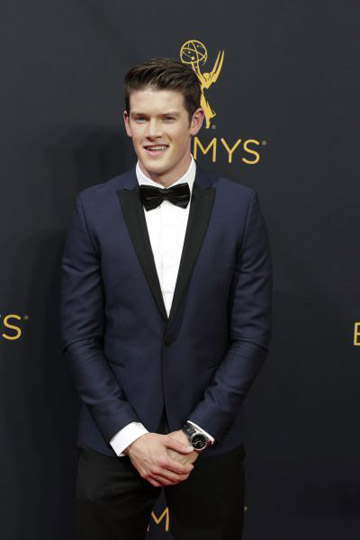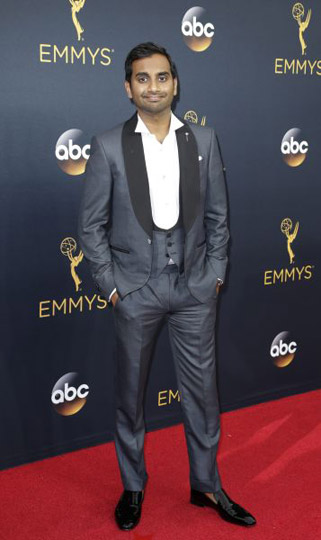 Brad Goreski – a purple silk velvet tuxedo – black satin on the lapels is a little heavy for the outfit, it would be great if it had a wine red hue…
Connor Jessup – a very stylish tuxedo with small attachments, looking like additional lapels, elongated skirt like in a frock-coat, giving an unobtrusive dandyish ceremonial sense… from the past century.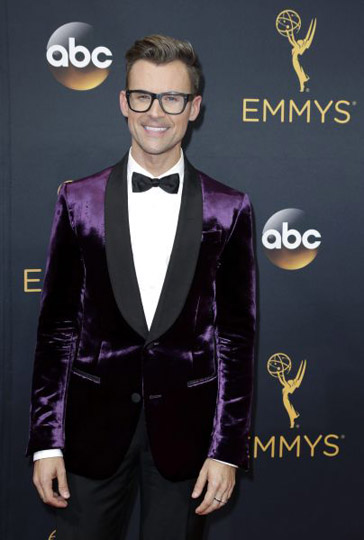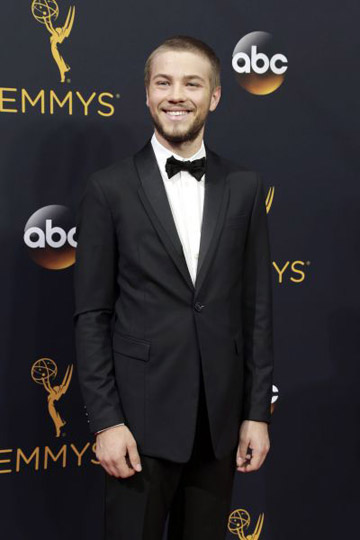 Hank Azaria – a suit with a massive lapel, very well designed – the white tie is a great decision…
Jay Duplass – a black suit with satin lapels and a black tie, combined with black rounded retro glasses. More intellectualism than worldliness… Why not…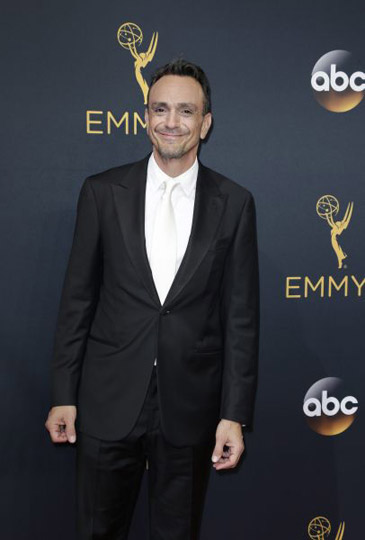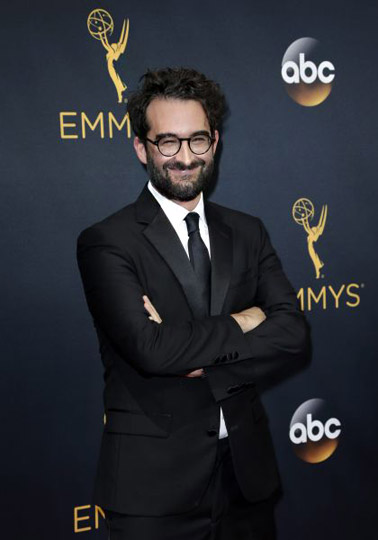 Joel Kinnaman – the most classic tuxedo possible with only decoration of a pocket square on white dots… The non-parrot observance of the standards is admirable…
Kit Harington – a tuxedo with a facing – it's lighter than the full satin collar – this lightweight decision has been very popular lately…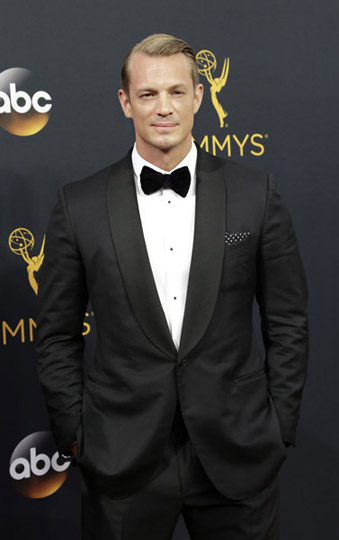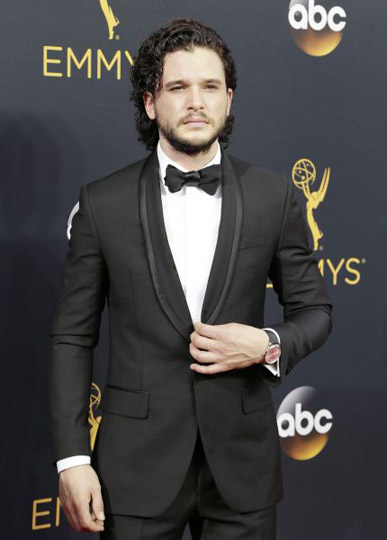 Liev Schreiber – a shawl collar tuxedo with the unusual in this case accent of one buttonhole, which hits you straight in the eyes… and there is no such bow-tie…
Manolo Vergara – a black shortened tuxedo with facings and slightly slanted pockets…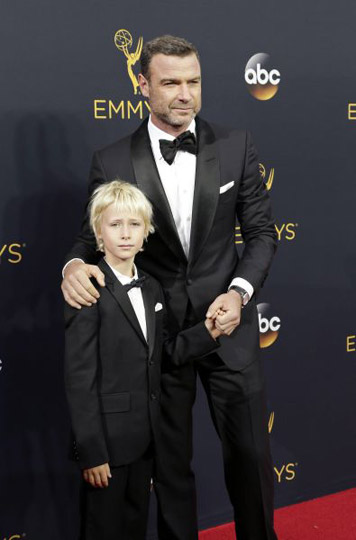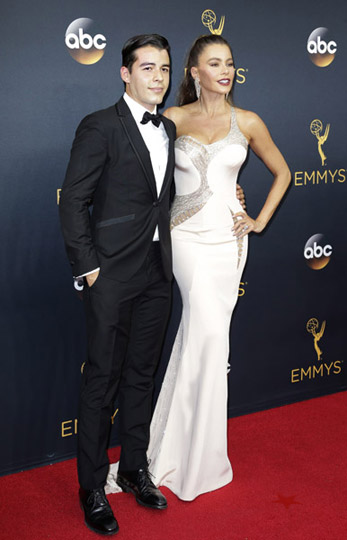 Ryan Murphy – a tuxedo in gentle royal blue with moire effect, but this black satin lapel gives heaviness again… and how chic he would look if the lapel was in very dark emerald…
Thomas Middleditch – extremely well proportioned suit and especially the trousers. The silhouette is so good that you don't pay attention to the details or maybe it's the opposite – the silhouette is so good that you have the calmness to check the details. Beau Brummell would like it…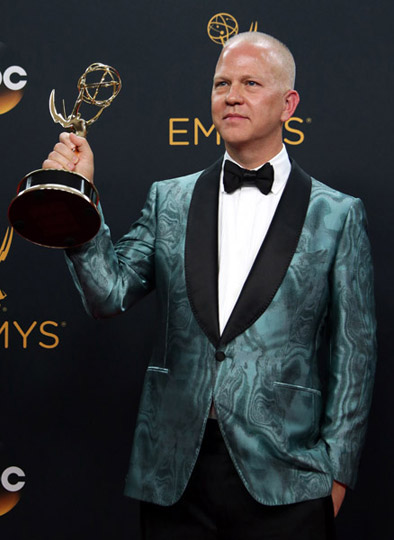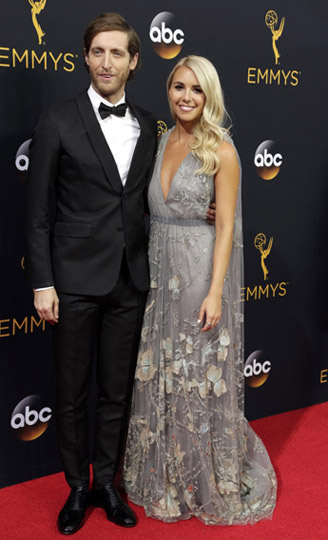 And two tuxedo variations, which I hate:
Patrick Fabian – a white tuxedo with black lapels, buttons and pocket facings. We could add chess pieces…
Terrence Howard – checked tuxedo, on the edge of artistry, but somehow… it doesn't work…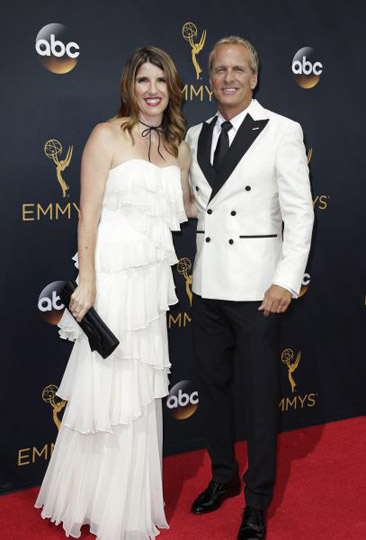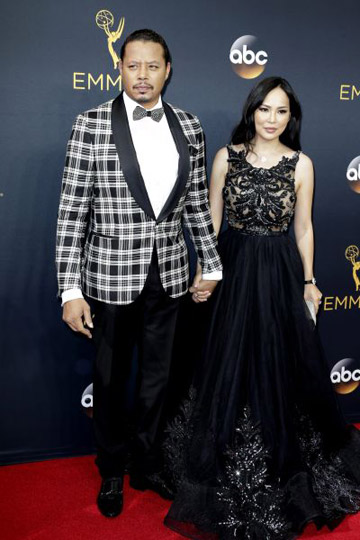 Hits: 4934 | Leave a comment