More about the Barbour jacket - Details and Variations
by Dandy
,
02 August, 2016
The Barbour jacket exists in three different fabric qualities - extra fine, fine and Thornproof (heavy waterproof material). For the production of this special and extremely strong material is used straticulate Egyptian cotton, woven with varying degrees of strength and finally impregnated with wax in a special way. Initially this protecting layer is very thick, but it thins during the time and gives the Barbour jacket that noble patina look.
By the fastening zipper there is an inner pocket, protected by robbery with additional Tic Tac buttons. These buttons are made of corrosion-resistant brass and after long years of using don't make any fastening problems. They have big diameter, which allows you to button them without taking your gloves off.
According to the chosen design, there are inner pockets, which can hold everything - from a sugar cube for your favorite pony to your dog's leash, from a newspaper to glasses, from an apple to a chewing gum. Again depending on the model, the outer bubble-style pockets can contain cartridges for hunting, the keys for your Range Rover, a cell phone, cigarettes and a lighter.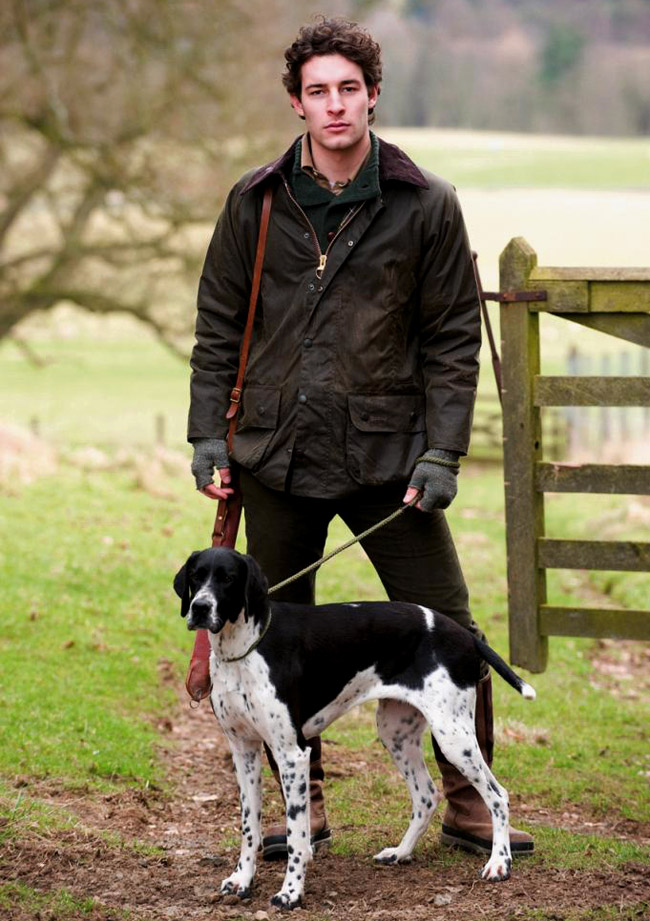 There are many variations of the jacket, but the main are six:

Green Beaufort is the most common model, preferred by students, young ladies and elite ladies, who are going on shopping tour.

Slightly longer Border is some sort of substitute of the Trench-coat. It's offered in green and blue and provides the convenience of many pockets.

Bedale is riders' favorite.

Heavy Moorland is available only in olive green. It's suitable for those, who want to diverse themselves from the popularity of the Beaufort.

Long and heavy Northumbria is lined not with the typical House check, but with a warmer blend of wool and polyester, named Hunting Mckinnon.

There is also a sleeveless rain jacket, some sort of warm cardigan, which can protect you from your dog's paws in moments of sentimentalize...


Hits: 7921 | Leave a comment