Menswear accessories: Bowler hat
by Dandy
,
02 September, 2016
The Bower hat (a.k.a bob hat, bombín or derby) is said to have been designed during 1849 by the London hat-makers Thomas and William Bowler to fulfill an order placed by the company of hatters James Lock & Co. of St James's. They had been commissioned by a customer to design a close-fitting, low-crowned hat to protect gamekeepers from low-hanging branches while on horseback at Holkham Hall, the estate of Thomas Coke, 1st Earl of Leicester in Norfolk. To honor the careful landowner, this small, protective and domed hat was named 'coke' - it received the name 'bower' when about 1850 the company Bowler&Son started its mass production.
Frenchmen call this hat 'chapeau melon' and Germans 'Melone' because it looks like a melon fruit. Until 1960s, the Bower hat was a symbol of London's brokers and bankers and today it's a mandatory attribute of the officers of the Queen's Guard as part of their urban civilian clothing. So, if you see gentlemen in striped suits, bower hats and carefully folded umbrellas near Wellington Barracks next to Buckingham Palacе, you can be sure that they are officers from Coldstream Guards, who are not on guard. But you wouldn't see the hat on the head of a contemporary broker anymore.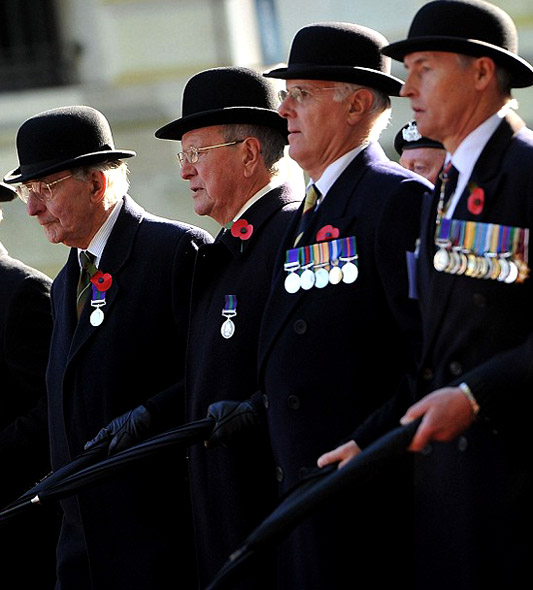 Its elegance is invisible for many, other openly laugh at it, because it reminds them about Laurel and Hardy, but the one who has a taste for the essential British style, is immediately fascinated by it as one of the well known English cliches, along with bulldog, Big Ben and tea at five.
But if you are willing to own such a hat, you should know that you will enter the territory of a myth. You've seen a bower on the heads of Charlie Chaplin, Beatles, Picasso, Prince Charles, William and Harry... The real bower hat is skillfully handmade of rabbit felt and could be bought from 6, St. James Street, Central London, UK, where you'll find all sorts of English and foreign hats, which they call 'coke' in an old-fashioned manner. So, the original was produced by Lock & Co. It became extremely popular with the airing of English TV series 'The Avengers', where secret agent Jonathan Steed wears exactly that kind of classic hat.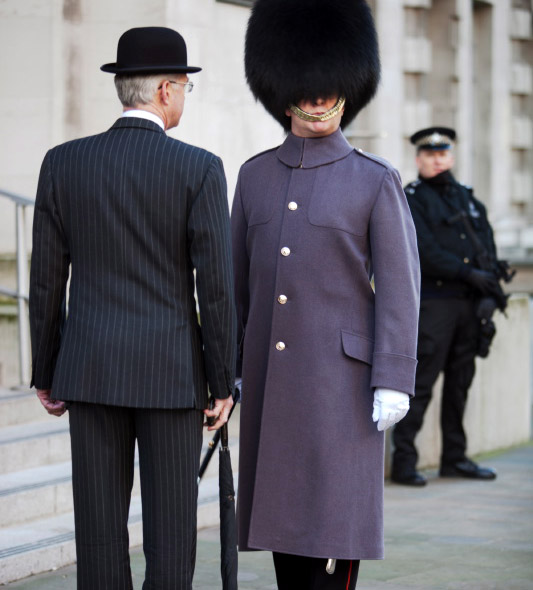 Nowadays, Bower is eccentrically popular among Bohemians, decadents and dandies, in a variety of strange outfits, but mainly combined with Redington-style jackets.

During the 2016 Avignon Festival, there were so many young eccentrics, wearing English hats - sometimes I was one of them, touching quintessential London.


Hits: 8808 | Leave a comment