Do you like free money? Top 18 crowdfunding websites for fundraising
Crowdfunding sites are the new online fashion.
What is crowdfunding?
Crowdfunding is a method of raising capital for a project or venture through the collective effort of a large number of people - friends, family, customers, and individual investors, who each contribute a relatively small amount, typically via the Internet.
There are two models of crowdfunding - donation-based funding and investment crowdfunding.
Companies can offer potential backers rewards or equity in exchange for funding. Rewards are items of value, such as a pre-order of a new product or services the company can render in exchange for support. Equity is a share of stock in the company offered to a Backer in exchange for capital.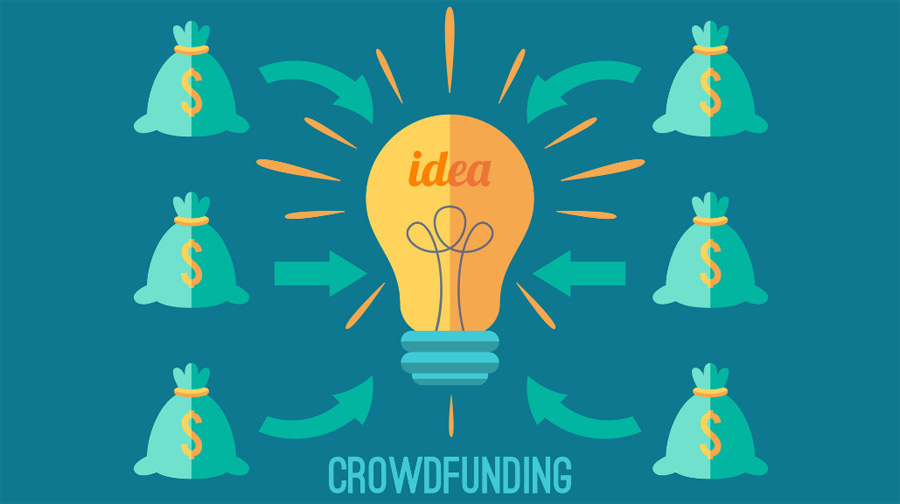 Except providing funding, those sites claim to offer to the participating companies a community of people who become their fans and other services to help them sell their ideas and products.
If you have to select a site to apply for funding, your task is not very easy. But we will try to facilitate you offering you the most popular crowdfunding sites, their advantages and disadvantages. We will also try to test them soon and let you know about the real outcome.
Here are the top 18 crowdfunding sites
1. Kickstarter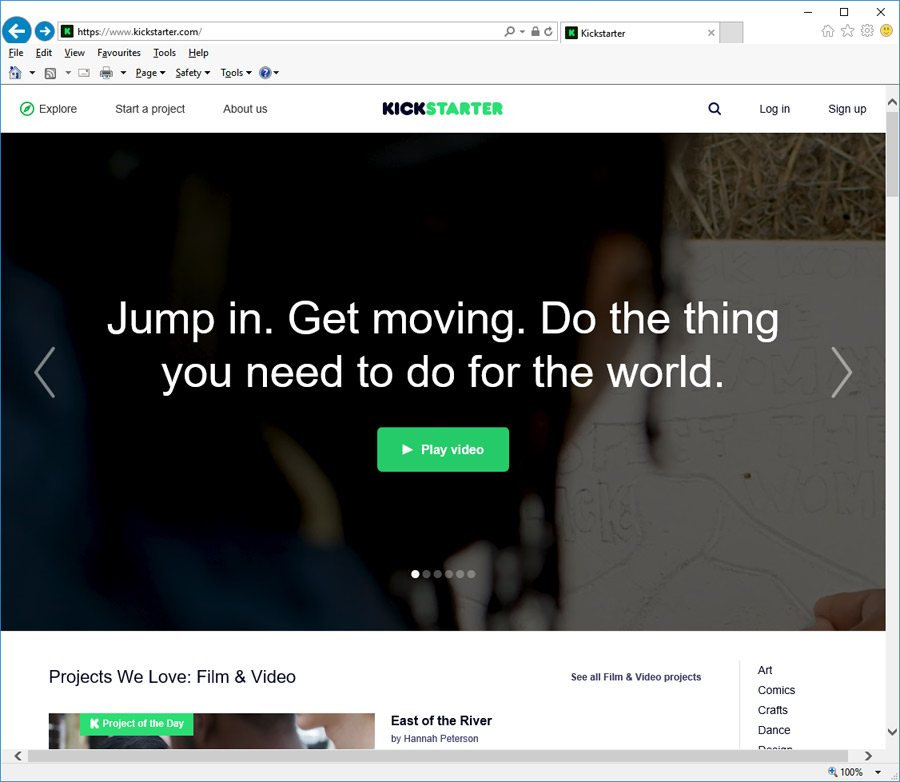 Kickstarter is a vibrant community of people working together to bring new things to life and is currently the most popular crowdfunding site. Friends, fans, and inspired strangers have pledged $3.2 billion to projects on Kickstarter, funding everything from homemade postcards to Oscar-winning documentaries.
Kickstarter is just for creative projects. Kickstarter is a tool for artists, designers, makers, musicians, and creative people everywhere. Kickstarter is a platform that's fully dedicated to building community around creative projects.
All-or-nothing funding works.
Kickstarter's all-or-nothing model allows you to choose a funding goal and a set number of days to reach that goal. This way, you don't get stuck without enough funds to realize your project. It also gives backers incentive to pledge more to help you reach your goal.
If a project is successfully funded, Kickstarter collects a 5% fee from the final funding total. If a project is not successfully funded, no fees are collected.
Stripe, their payments partner, collects and processes Kickstarter pledges, and their payment processing fees work out to roughly 3-5%.
Fashion
Kickstarter dynamic community of designers, tailors, artisans, and archivists has raised more than $125 million to bring about 5113 fashion projects to life. Create something to help shape the future of independent design and wearable tech and make fashion more ethical and transparent while you're at it.
To launch a project, you must be within the following countries - Austria, Australia, Belgium, Canada, Switzerland, Germany, Denmark, Spain, France, United Kingdom, Hong Kong, Ireland, Italy, Luxembourg, Mexico, Netherlands, Norway, New Zealand, Sweden, Singapore, or United States.
https://www.kickstarter.com/
2. Indiegogo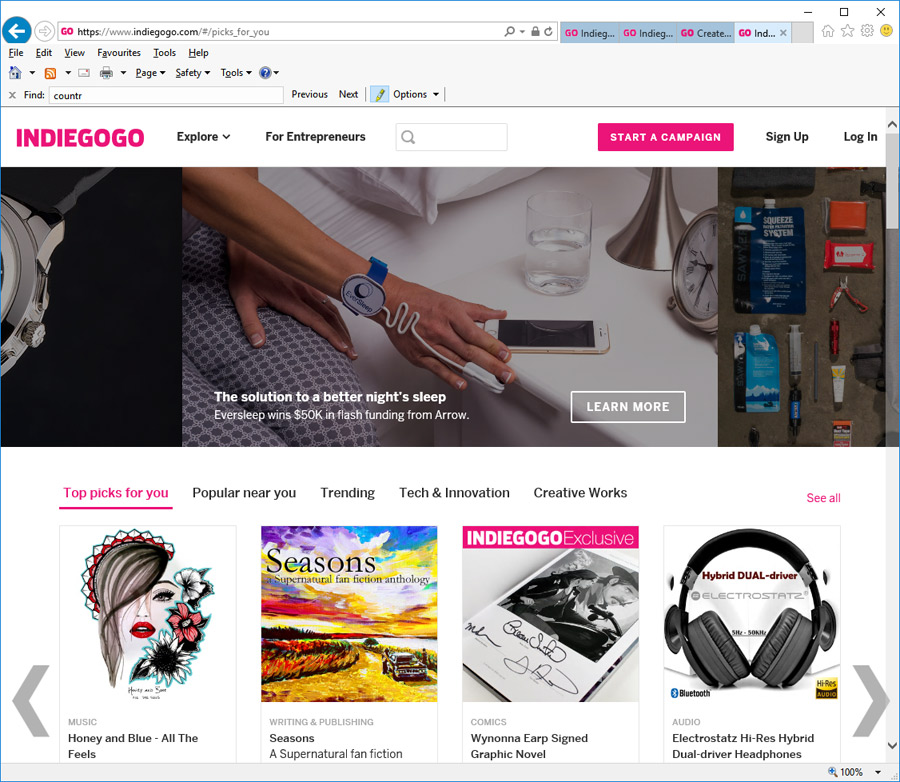 Indiegogo is a launchpad for entrepreneurial ideas. Raise money for your idea and find your first customers from their community of millions.
It is Kickstarter's direct competitor. The primary difference is how goal deadlines work. With Indiegogo, you get to hold onto the money even when you choose the flexible funding option if you don't hit your specified goal amount.
Indiegogo provides expert support and exclusive partnerships to boost your campaign. Indiegogo provides pre- and post-campaign tools to take your project beyond crowdfunding.
Indiegogo's platform fee on all funds raised is 5%. It is free to sign up and create a campaign and fees are deducted from the funds you actually raise (not the goal you set). In addition, Stripe (credit card processor) charges a processing fee of 3% + 0.30 per transaction. There may also be an additional wire transfer fee, depending on your currency and bank account location.
https://www.indiegogo.com/
3. Plumfund
"Free online crowdfunding for the people we love." - this is their moto. It is really Free of Charge and has lowest processing fees - Long-standing partnerships with PayPal and WePay = the lowest credit card processing fees in the industry. Just 2.8% + $0.30*!
https://www.plumfund.com/
4. Fundly
Fundly empowers people and organizations to support and nurture the causes and communities they care about. Their donation platform is easy to use, helpful and scales to any size fundraiser. Tell Your Story And Connect With Donors.
Fundly platform fee 4.9% + credit card processing fee 2.9% + $.30/transaction*. Fundly is for projects from USA, Canada, United Kingdom and Australia.
https://fundly.com/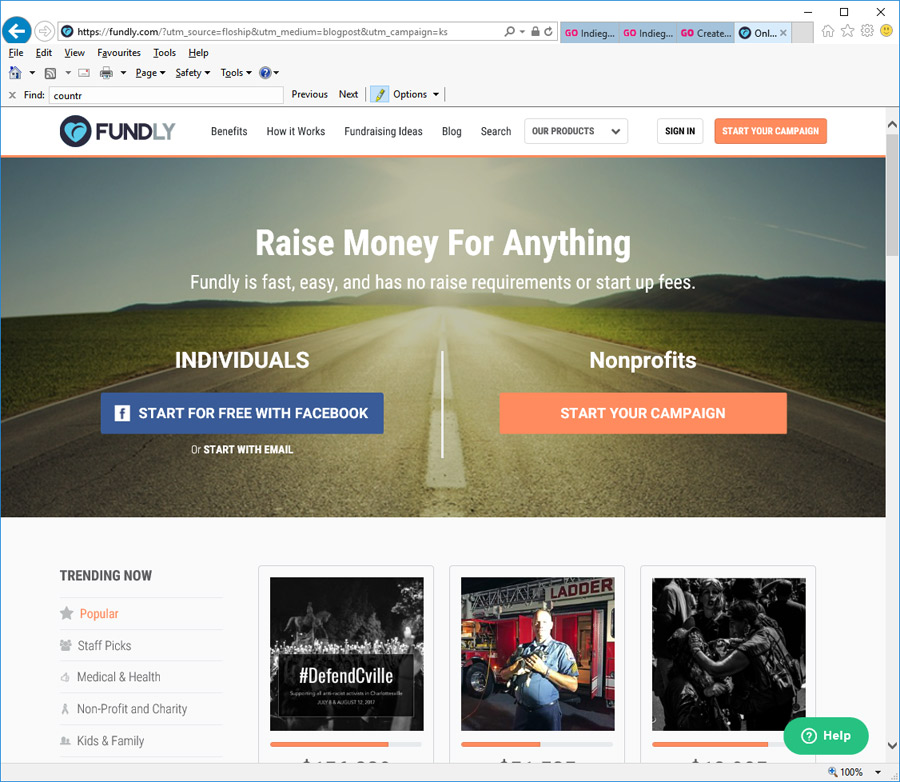 5. Patreon
Patreon is a membership platform that makes it easy for artists and creators to get paid. I first heard of it from my favourite acapella singer Mike Tompkins.
Patreon connects creators with their biggest fans and enables those fans to become paying members, or patrons, of their favorite creators.
Patreon is primarily for content creators who have new things to share - videos, music, games, photography, drawings, podcasts, writing and more. They want to help every creator in the world achieve sustainable income.
Patreon charges 5% + Transaction fees average 5%.
http://www.patreon.com/
6. RocketHub
RocketHub is the world's leading social network for entrepreneurs. RocketHub.com offers the achievers of the world networking, funding and growth opportunities.
Their members are people with bright ideas and clear solutions, who challenge the norm, help each other out, constantly improve, exchange knowledge, innovate and have a desire to grow themselves and their business. The result is a community of highly motivated people that offer each other the network and the premium tools they need to succeed.
They claim that "We are a global community where entrepreneurs connect, inspire and grow."
As with Indiegogo, you get to keep any funds you raise.
http://rockethub.com/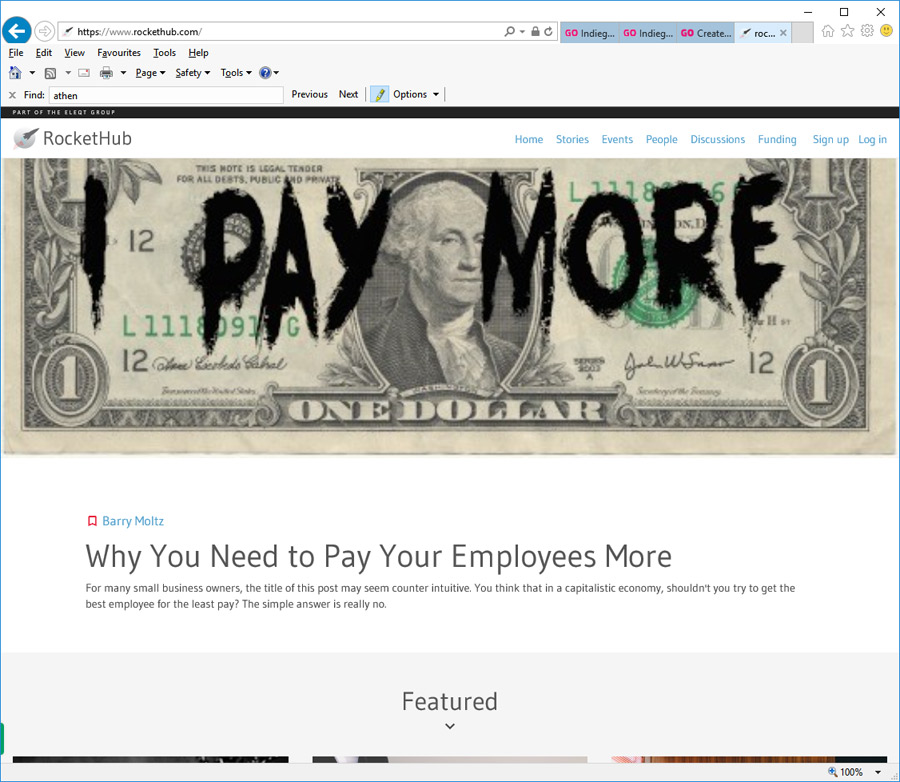 7. GoFundMe
They call themselves the #1 Fundraising Platform. People have raised more money on GoFundMe than anywhere else, according to them.
As with Indiegogo, you get to keep the funds raised, even if you don't meet your goal.
GoFundMe Platform 5% + Payment Processing 2,9% + $0.30 per donation = Total 7,9% + $0.30 per donation
https://www.gofundme.com/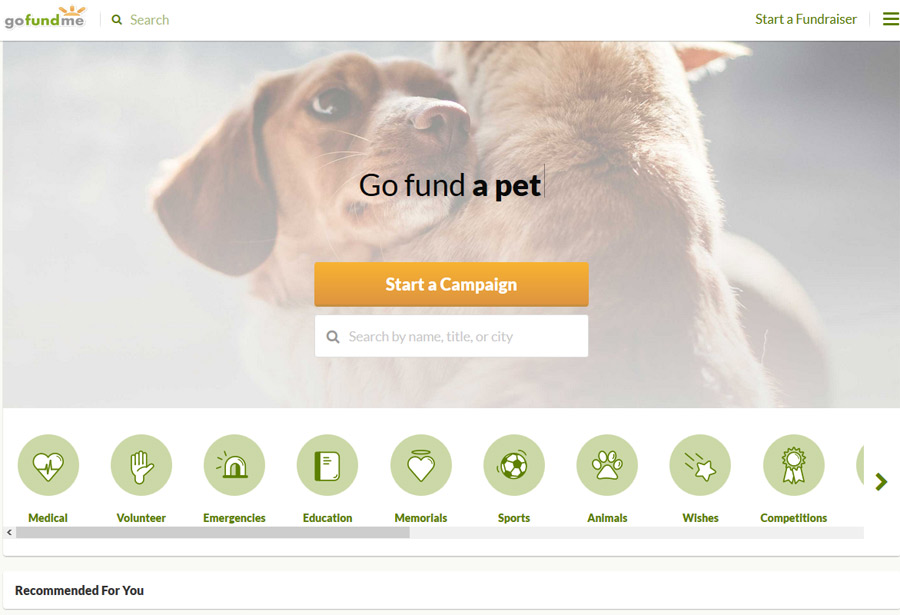 8. Fundable
They help companies get crowdfunded. They've built the largest business crowdfunding platform dedicated exclusively to helping companies raise capital.
Startups can offer potential backers Rewards or Equity in exchange for funding (but not both simultaneously). Rewards are items of value, such as a pre-order of a new product or services the startup can render in exchange for support. Equity is a share of stock in the company offered to a Backer in exchange for capital. A successful Rewards raise can be a great foundation of support for a subsequent Equity raise.
Fundable is a powerful platform for marketing your fundraise. Utilizing our step-by-step Profile Creation Wizard, you can quickly showcase your company and begin sharing your fundraise with friends, family, colleagues, customers, and the media.
Fundable uses an "all or nothing" fundraise model which means Startups must meet or surpass their goal in order to successfully collect funds.
In addition to bringing in funding, launching a crowdfunding campaign can be a powerful and cost-effective tool for startups to execute a successful public relations campaign. By coupling your launch with a strong PR push, you gain added benefits like top tier press mentions and improved brand recognition.
https://www.fundable.com/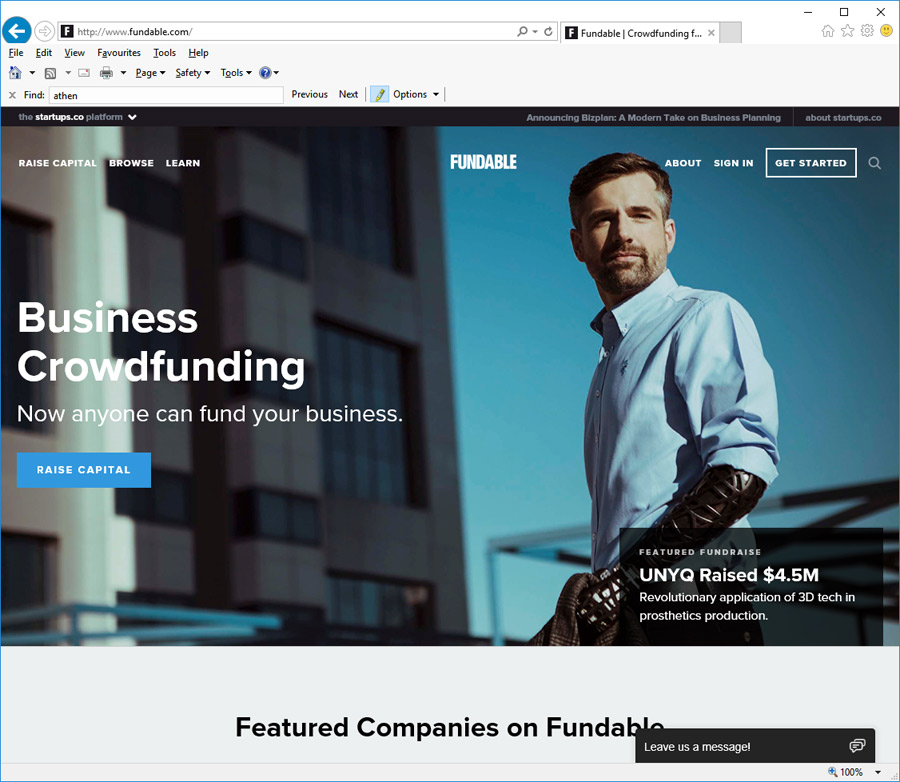 9. FundAnything
FundAnything was launched by Donald Trump. The site is currently under maintenance, but I suggest you keep an eye on it when it is back.
http://fundanything.com/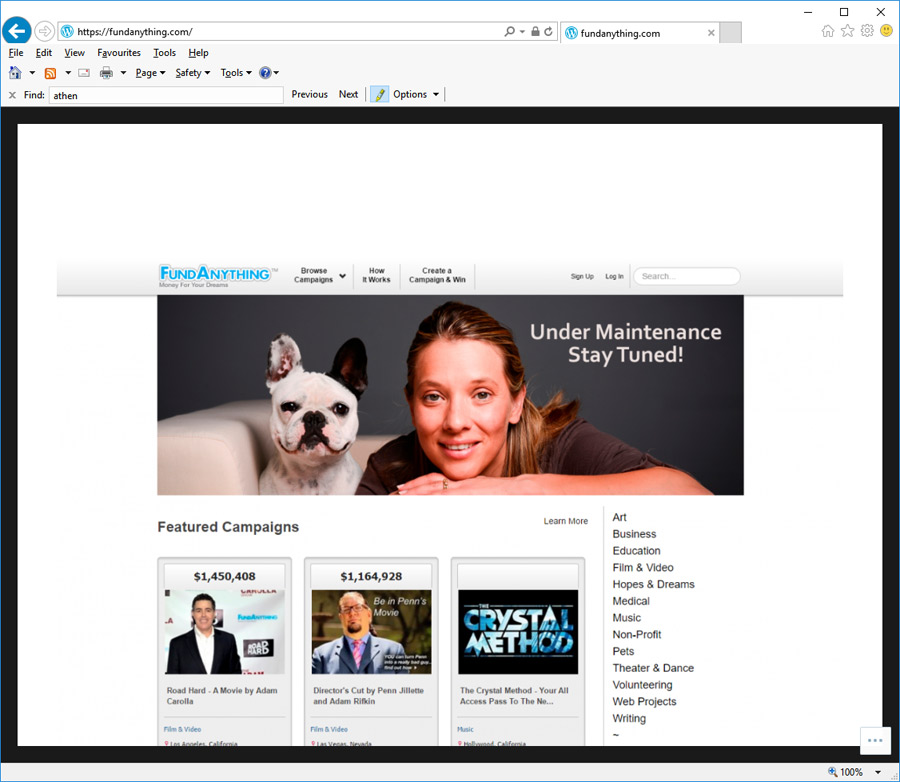 10. Thrinacia
Thrinacia Atlas is proven, reliable and scalable Enterprise SaaS CrowdFunding Engine powering thousands of various CrowdFunding websites worldwide. So, you can use it to create your own crowdfunding site.
Thrinacia has a monthly fee, the lowest one is $39.99 to use this crowdfunding engine, but it allows you to avoid the fees encountered on 3rd party sites, normally 5-10% of final funds raised.
https://www.thrinacia.com/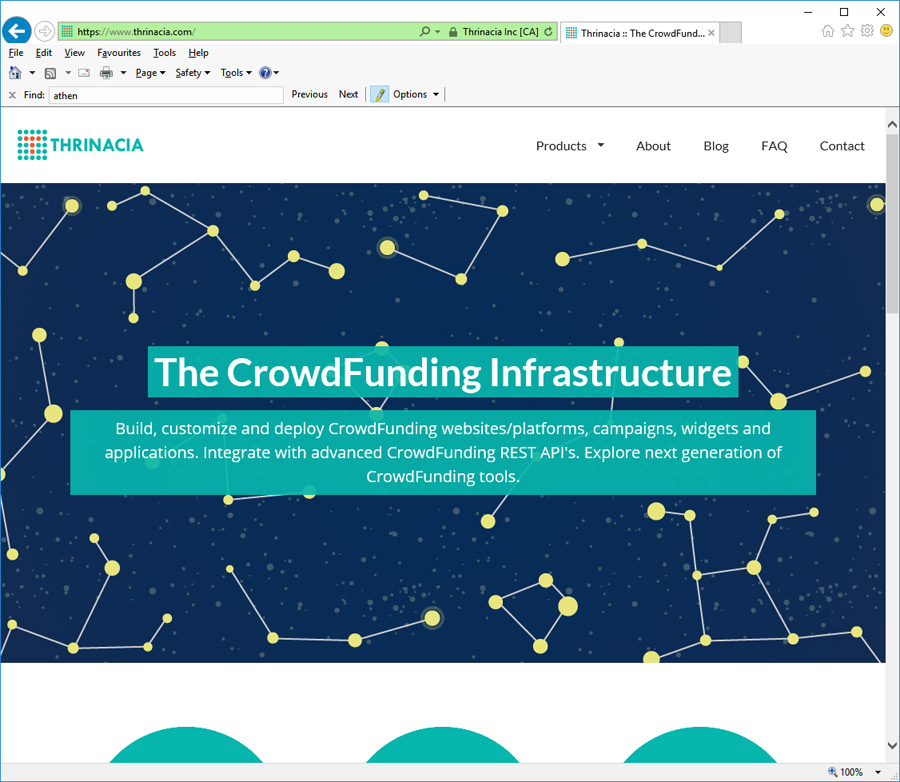 11. Utule
Utule is the 1st European crowdfunding site. On Ulule you can discover and help make wonderful projects happen. These projects are successfully financed only if they reach (or exceed!) their crowdfunding goal.
Ulule funds music, comics, movies, charity or entrepreneurship projects.
They offer a personalized follow-up on all Ulule projects, which produce a success rate of 68% (record rate among international mainstream crowdfunding platforms). Utule team is based in Paris, Montr?al, Barcelona, Rome and Antwerp.
https://www.ulule.com/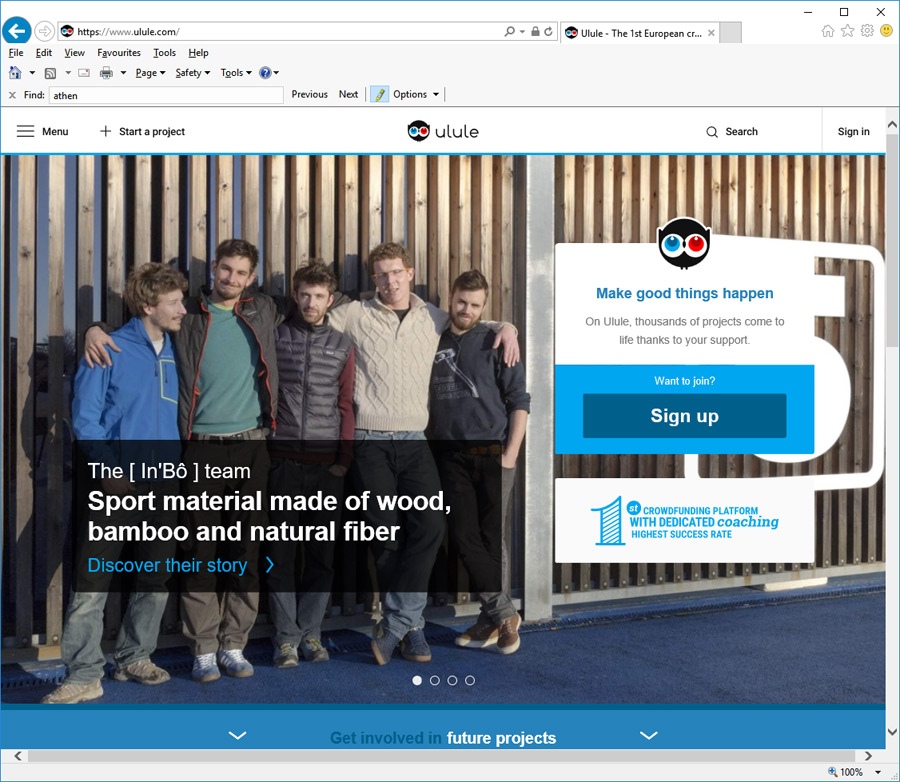 12. Crowdrise
CrowdRise specializes on social fundraising for your organization, event or corporation. The leading online fundraising platform for nonprofits, companies, and events. They offer instant access to the funds. 
https://www.crowdrise.com/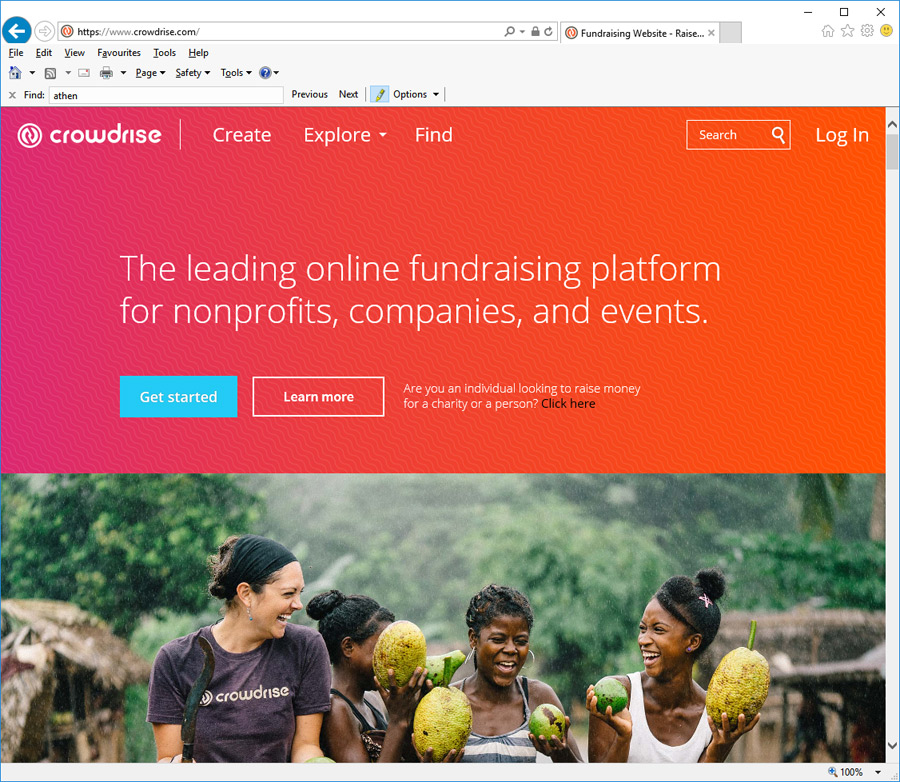 13. Crowdfunder
UK's #1 crowdfunding website. Crowdfunder is a community of over 600,000 people who are funding the change they want to see.
They have funded business ideas, charities, community groups, sports clubs, political movements and much more.
https://www.crowdfunder.com/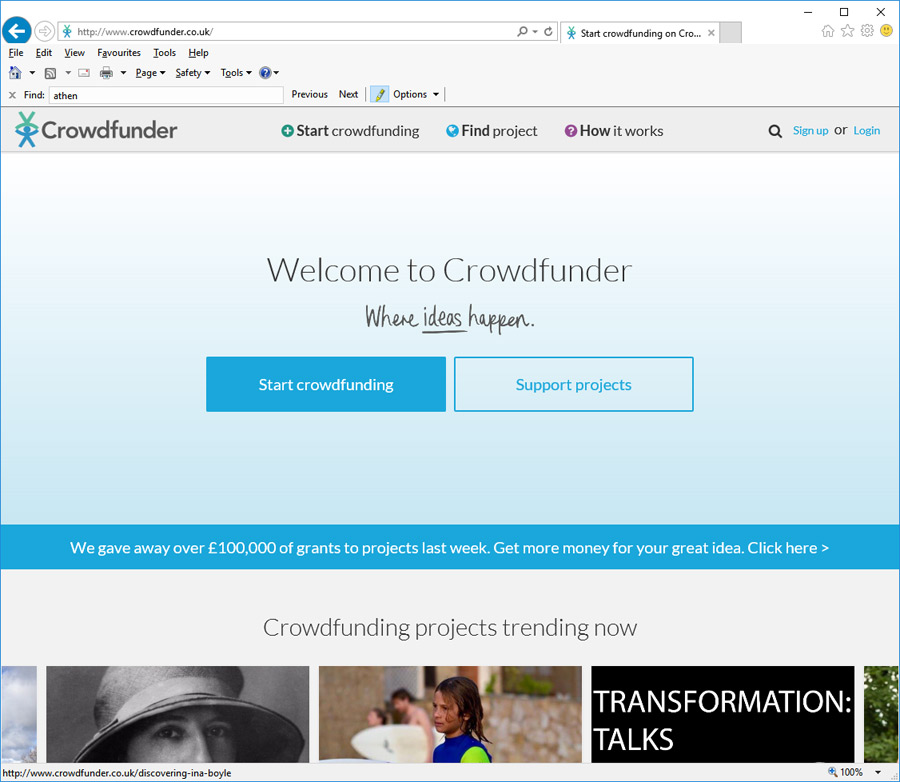 14. StartSomeGood
Funding platform for social good initiatives. The Crowdfunding Platform For Changemakers. They help world-changing projects succeed.
How does it work
Step 1. Have a great idea to make the world better.
Step 2. Plan your project. How much money do you need to succeed, and what does success look like?
Step 3. Submit your project on StartSomeGood.
Step 4. Receive personalized feedback and advice from our Global Support Team about your project.
Step 5. Launch your project!
Step 6. Collect funds and turn your idea into reality.
https://startsomegood.com/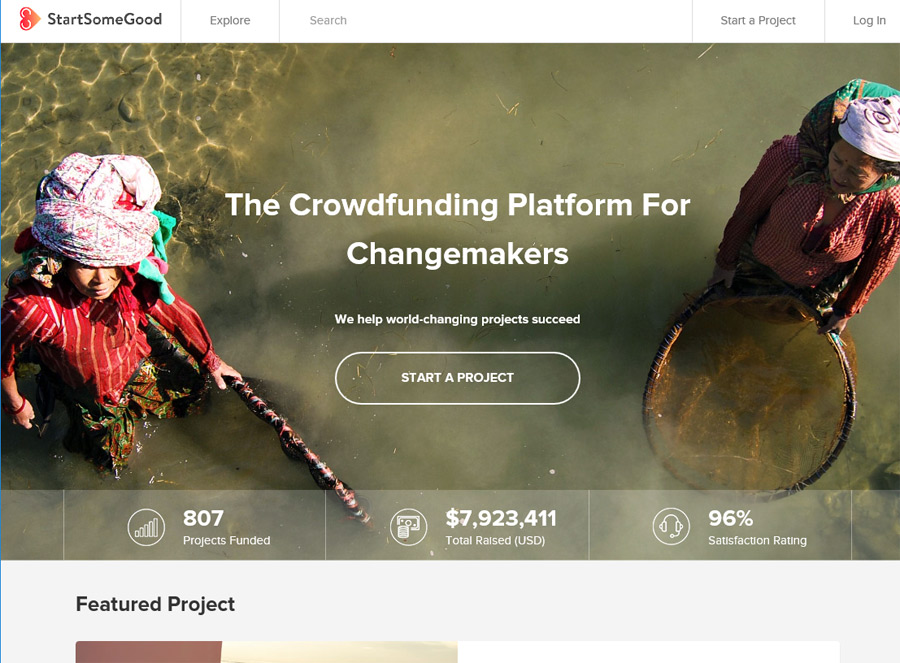 15. Peer Backers
Next generation capital solutions for ventures and investors. They also offer campaign strategizing for rewards & investment based crowdfunding, media production and marketing solutions, promoting your private offerings to investors across the web, providing alternative asset investing opportunities.
http://www.peerbackers.com/
16. Razoo
Razoo offers you to raise money for people, families, projects, charities, and more. A platform that empowers organizations, showcases the generosity of communities, bolsters teamwork, gives individuals a voice, and provides a place to share what you support.
You can raise funds for pretty much anything on Razoo. A race, a cause, an expense, a surgery, a flood, a victim, a nonprofit, a family member, yourself; to name a few.
Razoo collects 5% of personal fundraising donations, and only 4% if you're fundraising for a charity, so donations do more good. In order to process payments, 2.9% + 30? goes to cover credit card fees, for a seamless experience that is quick and safe for fundraisers and donors alike.
https://www.razoo.com/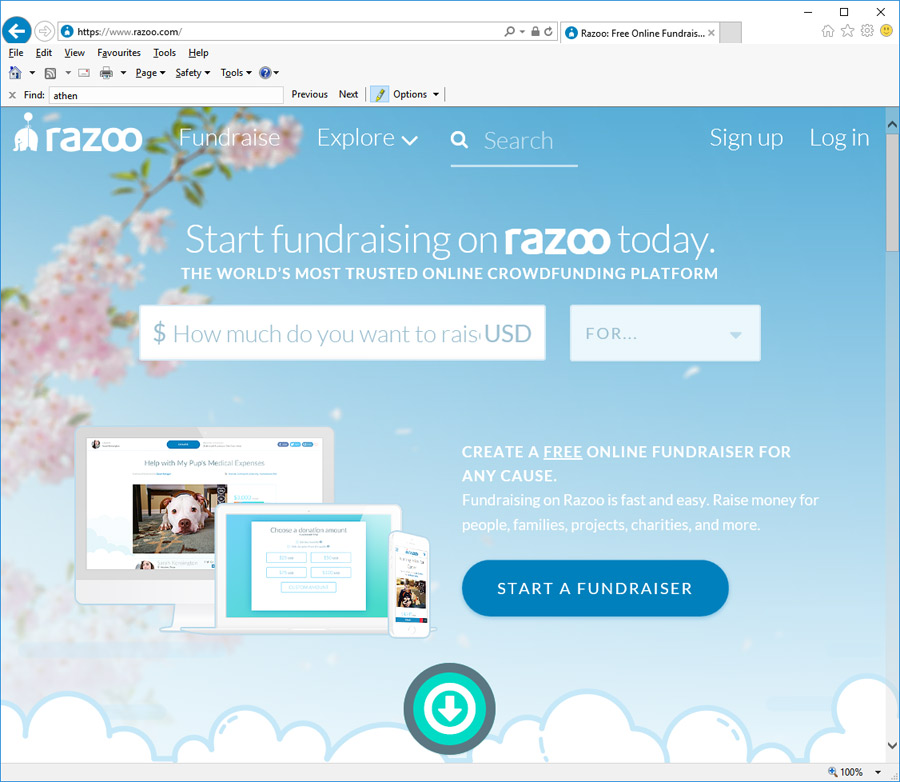 17. Quirky
Quirky enables everyday problem solvers to turn their ideas into successful products. The Company will distribute a portion of all revenue generated from the commercialization of a Product Idea, selected and developed through the Site, to those Users who contributed to the development of the Product Idea, in proportion to each User's Influence, which is determined at the sole discretion of the Company.
https://www.quirky.com/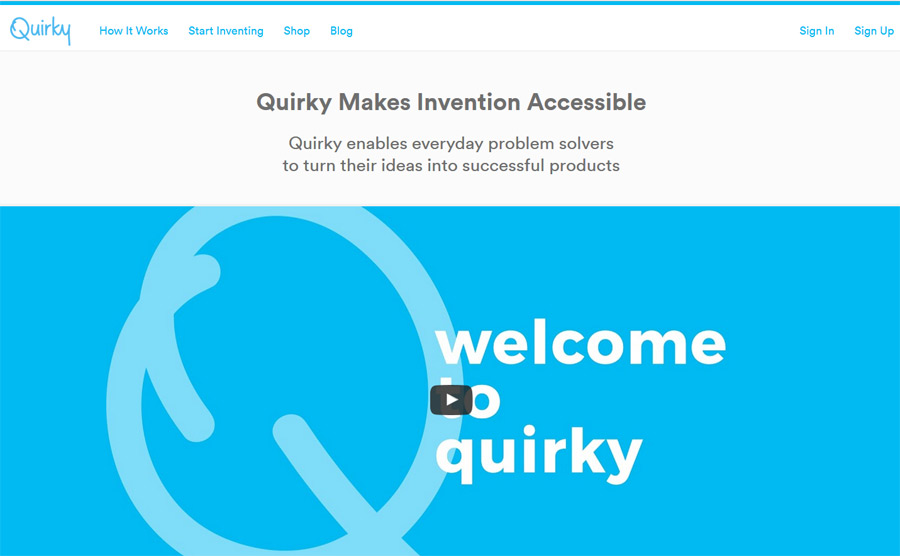 18. YouCaring
The Leader in Free Online Fundraising for humanitarian causes.
Crowdfunding is the practice of funding a project or cause by raising money from a large number of people, typically through the Internet. It is a form of peer-to-peer fundraising that harnesses the power of social networks to raise awareness and draw donations from around the world for online campaigns.
You get to keep the funds raised, even if you don't meet your goal.
https://www.youcaring.com/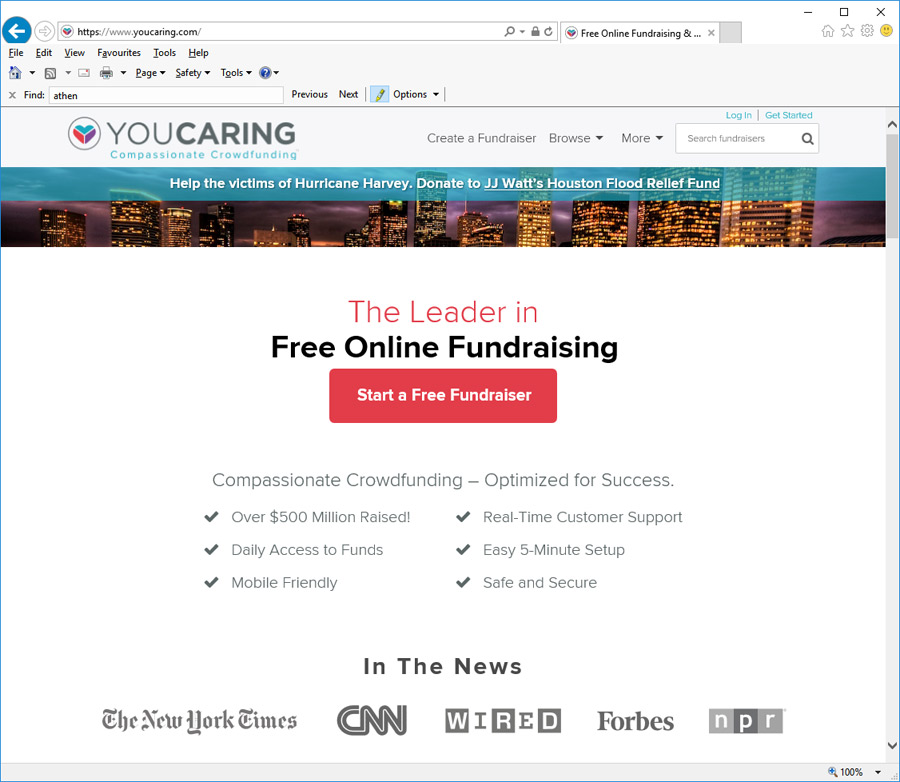 That's it! You see that crowdfunding sites have more or less the same idea and business models, but they try to specialize helping a specific group of people and businesses, so this may help you select the right crowdfunding site for your new project.

Good luck! And let us know what is your experience if you have used any of these crowdfunding sites. We willreally appreciate it!


Hits: 28595 | Leave a comment