Pitti Uomo 92 will mark the ninth edition of WHO IS ON NEXT UOMO
Pitti Uomo 92 will mark the ninth edition of WHO IS ON NEXT? UOMO, the scouting project produced by Fondazione Pitti Immagine Discovery and sponsored by Pitti Immagine Uomo in cooperation with Altaroma and L'Uomo Vogue, that seeks out new Italian or Italian based talents in men's fashions.
The finalists' collections will be judged by an international panel of top buyers, fashion journalists and opinion makers. The winner - that will be the protagonist of a special event on the occasion of Pitti Uomo 93 - will be announced on Tuesday, 13 June during the Pitti Immagine Uomo 92 opening ceremony in Palazzo Vecchio.
Their collections will be presented to the Pitti Uomo audience at the fair's various sections in order to show off their creativity and styles to the best.
BAD DEAL - This is a concept that is closer to an artistic movement than to a mere fashion brand. Zoow24 and Martina Rubini founded Bad Deal defining it as "as aesthetic accident between a city underpass and a rose garden". Street art, underground culture and sportswear meet in a collection with a metro spirit that lights up with prints and color contrasts, where the unexpected breaks the rules and established concepts giving life to original and super-contemporary clothes.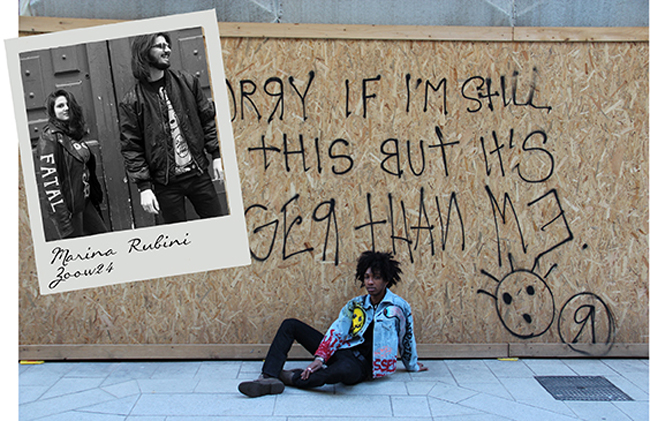 MAGLIANO - Luca Magliano lives in Bologna where he was born and where he studied at L.UN.A. (Libera Universit? delle Arti). After a period in Milan, he went back to Bologna to work with stylist Manuela Arcari designing the Hache and Ter et Bantine lines. He showed his women's wear collection for spring/summer 2016 "I Was Naked" in Paris, and the following year he signed his first capsule collection for men, Magliano, that is made by Arcari e co.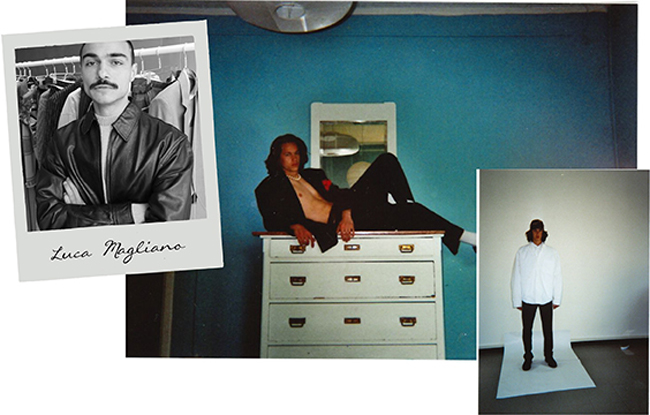 matteolamandini - Born in 1989, in just one year, with support from important names such as Tommy Hilfiger, Massimo Giorgetti of MSGM and Marni, the former Istituto Marangoni student became an outstanding talent, with a following that reaches from Rome to Berlin. In 2014, it was his collection of tartan and check print suits that won him the "Designer for Tomorrow" in Berlin. His creations are characterized by an ironic interpretation of traditional colors and tailoring.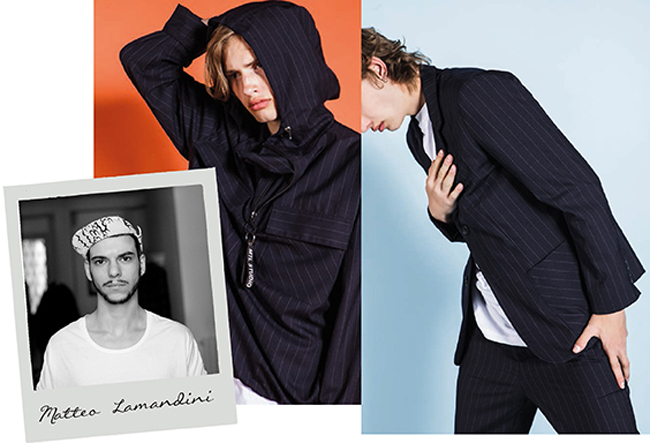 milano140 - The name of this brand, founded by Michele Canziani and Stefano Ghidotti was inspired by the house number where their first workshop was born in a small Northern Italian town. In their collections, the designers interpret sartorial traditions in a contemporary key using fine, Made in Italy fabrics. They offer a look with a perfectly balanced combination of classic tailoring with a new aesthetic, quality, fine details, and research on materials.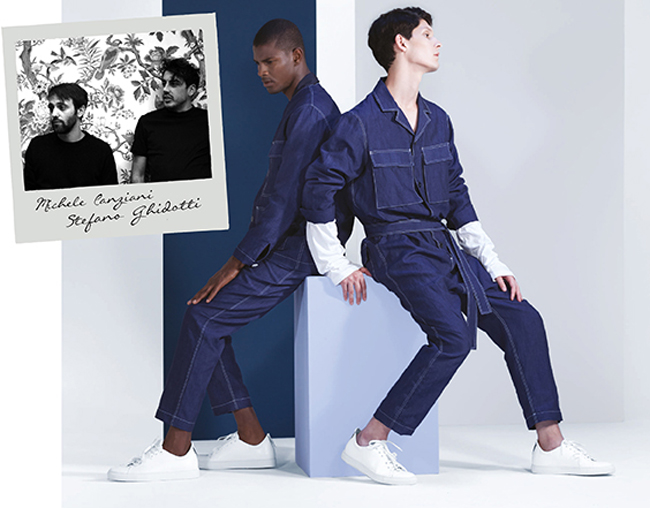 OMAR - After graduating from the Accademia delle Belle Arti in Bologna, Omar moved to Antwerp where he studied fashion design at the Royal Academy of Fine Arts. With a background that extends from the performing arts to fashion and a creative poetic that centers on the human body and physicality, he worked as a freelance designer until 2015 when he founded his own label and showed his first collection at Milano Moda Uomo in June 2016. With a strong focus on the relationships between the structure of the garment, the body and the fabrics, Omar creates gender-fluid clothes in which the masculine and feminine spirits come together without barriers or distinctions.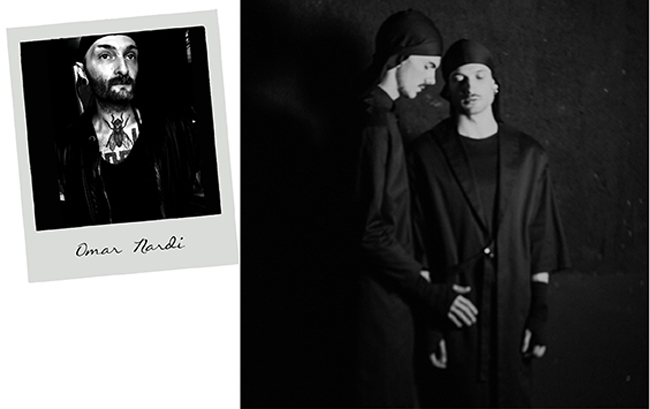 SELFMADE BY GIANFRANCO VILLEGAS - A passion for fashion that developed during his adolescent years in Florence was transformed into a profession when Gianfranco Villegas graduated from Polimoda in 2013. His creations are inspired by his Philippine roots, Italian tailoring, hip-hop music and a street fashion matrix. Unfinished plus deconstructed come together in his collections that have a strong urban imprint, expressing his mood through original hand embroideries and fine, carefully selected Italian made materials.

Photos and information: www.pittimmagine.com


Hits: 6093 | Leave a comment