The trio of the men's shirt, necktie and suit jacket
Even the most magnificent shirt would 'live' a fiasco if it's not in a resonance with the necktie and the suit jacket. And this means a lot of consideration of lengths, proportions, colors, patterns and details. Of course, all these may seem trivial to you, but the big elegance consist of many covered littlenesses, which combined look respectable.
The sleeves wristbands should in no case reach the fingers, but it also shouldn't be too shortened. My sense leads me to the decision that the wristband should open the wrist and the knuckles, because this shows spirituality. The wristband should not move around the wrist - it should be surely fixed.
Two cm of the wristbands should be visible beyond the ends of the jacket's sleeves, which should not touch the hand - they have to reveal gentleman's cufflinks and watch - the main male accessories.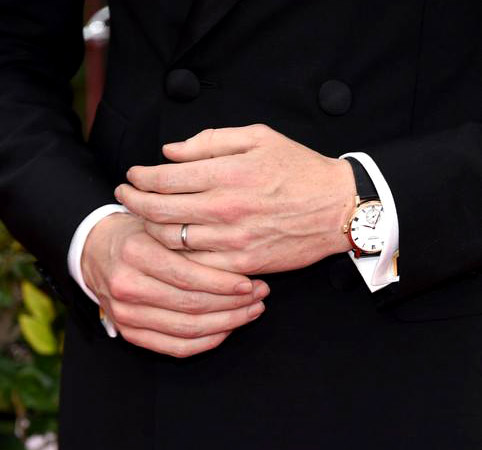 The shirt collar points, according to the tightness of the tie knot, should lie freely onto the upper chest, without sticking out. Bigger or smaller, your collar should not be loose and combined with a nonconformingly heavy necktie. The end of the collar should not remain uncovered from the edge of the jacket lapels. There must be an elegant and well-considered overlap.

If the shirt collar is with optimal size, it will be visible about a centimeter above the back part of the suit jacket collar contour.

The tie knot should not be lower to the shirt collar - it must fully cover the triangle between the collar points.

If you wear a three-piece suit, your shirt should be nobly simple to fit the set. If you are not wearing a necktie, you could unbutton up to two buttons around the neck.


Hits: 2847 | Leave a comment