Men`s jacket lapel types
After we went over the different types of men's suits and types of men's suit coat pockets, today we'll take a look at men's jacket lapel types.
Jacket lapels are the folded flaps of cloth on the front of a jacket or coat. They are mostly used in formal clothing and suit jackets. They are usually formed by folding over the front edges of the jacket or coat and sewing them to the collar, an extra piece of fabric around the back of the neck.
The three basic forms of jacket lapels are: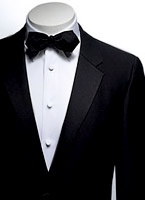 Notched lapel (also called step lapel or step collar)
This kind of lapel is sewn to the collar at an angle, creating a step effect. It's the most common form - the standard on single breasted suits.

Notched lapels are used on nearly all suit jackets, blazers, and sports jackets. The size of the notch can vary. A small notch is called fishmouth and it was the first created type of lapel.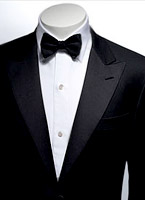 Peaked lapel (also called double breasted style lapel or pointed lapel)
It's the most formal form of lapel, featuring on double-breasted jackets and all formal coats. It's considered as a very stylish feature. One of the biggest challenges for every tailor is to properly cut peak lapels on a single-breasted suit.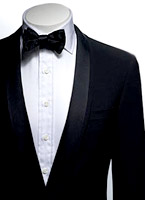 Shawl lapel (also called roll collar or shawl collar)
It's a continuous curve. The shawl lapel began as a feature for informal evening wear, later used for both more and less formal menswear. Nowadays it's most common seen on the dinner jacket (tuxedo).
The width of the lapel has changed widely over the years, but some designers say that the most stylish lapel is the one, which 'extend to just a fraction less than the halfway mark between the collar and shoulder line'.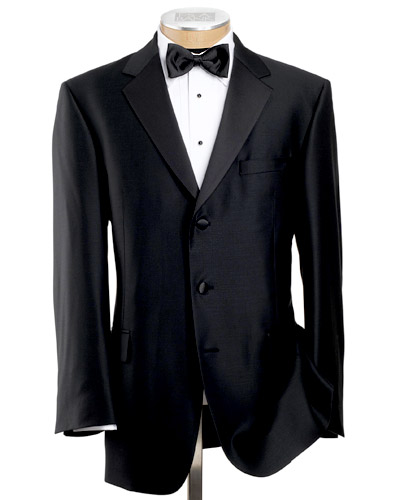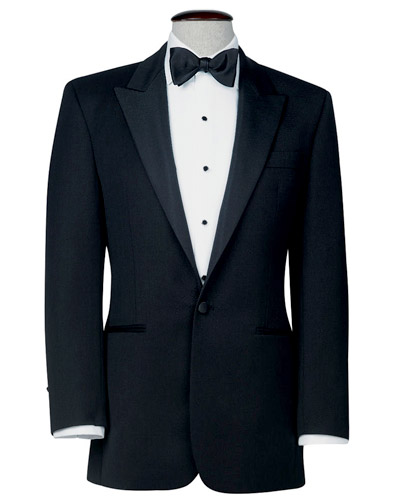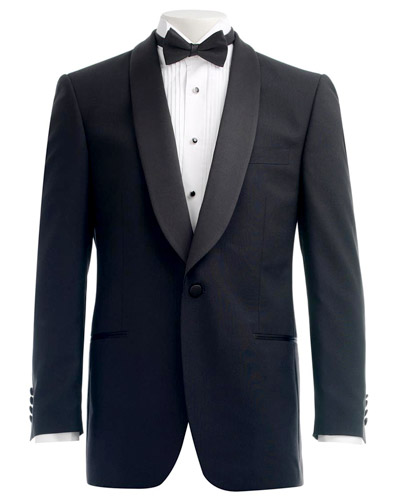 Photos:
1. Notched lapel
2. Peaked lapel
3. Shawl lapel


Hits: 13010 | Leave a comment