The Norfolk jacket - adorned by Fred Astaire
The Norfolk jacket is a forerunner of the contemporary sports jacket, seen in the movies about Sherlock Holmes and Victorian England. During the XIX century, the history of fashion went in a strange direction. Before the suit take his first place in male wardrobe, men were wearing colorful combinations. The first suits were created for sports needs, then they grew in leisure time activities garments and finally - became suitable as day wear for public events.
In the late XIX century, the combination of a suit jacket and separated trousers reappeared as an attire entirely for sport, and more specifically - for hunting.
According to the legend, this new sport look was named after the Duke of Norfolk - Norfolk jacket. It is a loose, belted, single-breasted jacket with box pleats on the back and front.
The Norfolk jacket is usually made of tweed and gives freedom for movements as well as enough room for bullets and other hunting attributes.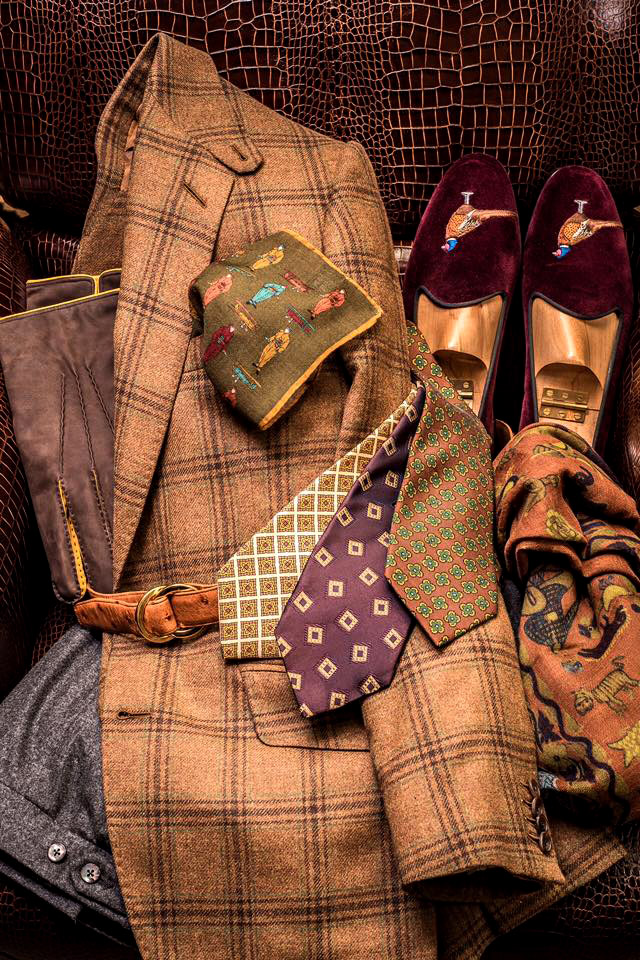 This men's jacket is designed specifically for shooting, according to the principle "form follows function".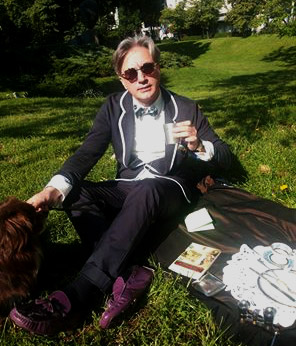 This type of sport jacket is not a part of a suit, which is worn with trousers from another suit, but it's more like an odd, requiring trousers, which are not part of other set.

It's been a long time before the cut of this jacket became closer to the cut of the traditional sport jacket. It's not before the 20s, when tweed jackets without pleats and a belt appeared and they are not only for hunting, but also for the leisure time and as an alternative of the suit.

The cut is similar to this of the riding jacket. The Norfolk jacket is usually combined with flannel pants. Flannel is soft, comfortable and elegant and it won customer's hearts with its qualities and men soon began ordering whole flannel suits.

Fred Astaire adored gray flannel trousers - Lord Alfred Douglas, too. Flannel is the perfect fabric for a sports jacket.

The Norfolk jacket has more fans in England and Italy, but not in the conservative fields of bankers and insurers, although the sophistication of its cut could be on the level of the classic suit's.

In any case, it is good to have it in your wardrobe, even if you are in the county of Norfolk.

Photos:
1. A Norfolk jacket with suitable accessories
2. Dandy dressed in a Nortfolk jacket


Hits: 4773 | Leave a comment