E. Marinella - the perfect bespoke necktie
E. Marinella is an Italian necktie company founded by Eugenio Marinella in 1914 in Naples. The store provides finest bespoke ties for Neapolitans and gentlemen from all over the world, including Gorbachev, George Bush, Francois Mitterrand, Oscar Luigi Skalfaro and Helmut Kohl.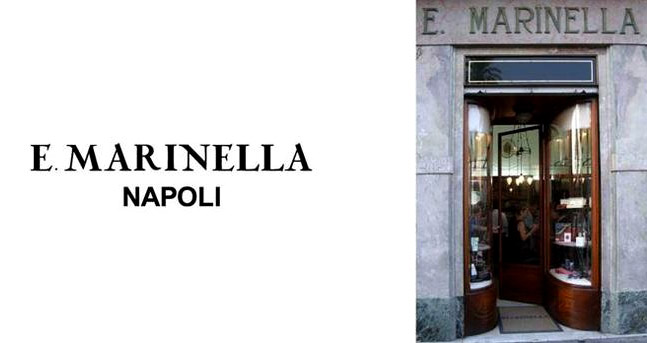 Here is the place, where a customer can order a dozen ties for his new sports jacket, according to his preferences for size and patterns. He could also chose the thickness of the lining, which directly defines the size of the tie knot. Everything is handmade, the lining is from the same fabric as the shell, and during the manufacturing process you can see the same white threads, which are one of the symbols of the expensive sartorial suit. The client here is a dictator who controls every detail of the wanted tie.
People, who believe that this store doesn't justify its opportunistic prices, are wrong. On 20 m2 is exposed much more than in a multistory mall for men's fashion... Profit is not calculated according a very high price, but according a sophisticated society of gentlemen-connoisseurs from Italy and all over the world. It is not a coincidence that this place of pilgrimage for tie fans is located in Italy, and in particular - in Naples. In Italy, like nowhere in the world, men pay so much attention to their attire, and here is the Mecca of made-to-measure men's suits. So, they can't miss to testify the befitting importance of the tie, too!
In England, they pay much more attention to the bespoke or made-to-measure men's shirt and the choice of ties is limited. We shouldn't forget that schools, clubs and military units have long ago defined the colors and patterns in the designs of English neckties. So, in UK to order a bespoke tie is not of great importance and is considered to be a unjustified caprice.
But Marinella boutique perfectly matches French fashion taste. Frenchmen know how to appreciate tradition, quality and style. You can order a bespoke tie at the high-end bespoke and ready-to-wear shirtmaker Charvet, located at 28 Place Vendôme in Paris.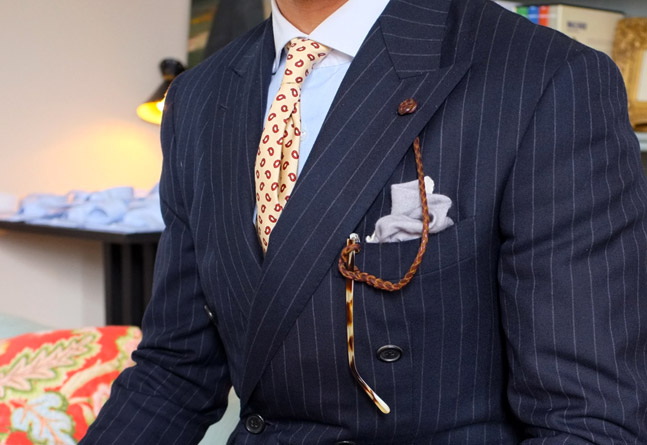 Definitely not just the hand making of the products turns Marinella into a world known brand, but also the huge quantity and quality of available fabrics.

Three times a year Maurizio Marinella goes to England to chose fabrics. He keeps trade relationships, established by his father and grandfather more than 80 years ago. In the store you can both order a bespoke tie and buy a ready-to-wear one, made in England by the best local brands. For example Drake's supplies both tie fabrics and ready-to-wear neckties, personally ordered by the Neapolitans and sold only under the label of Marinella.

Marinella proves that small family companies can achieve great success nowadays under the sign of high quality and personal service. This rich in traditions house shows with elegance and refinement that the confident in his style and aware of fashion customer knows best what fits him perfectly. Why he should accept a choice of maximum one dozen ties with defined length and width, when Marinella offers him more than 3,500 different fabrics and patterns?


Hits: 6542 | Leave a comment