Dandies through the centuries: Contemporary dandies
Kevin Wang & HVRMINN, two dandies, two strange birds from the bizarre flock of worldwide fans of dandyism in all of its contrary variations, are two gentlemen who don't know what is 'too much and over' and who face this 'look magnificent', in which the glorious epochs of eccentric celebrate their new and inimitable triumph.
The confessed cult to the suit in their sartorial double-breasted coats, perfectly matched bone buttons and turtle glasses, Oxford shoes, obligate buttonhole, walking sticks and shirts with rounded collars are not an easily achieved masquerade combination, but a revival of the true traditional elegance, which will never be out of fashion...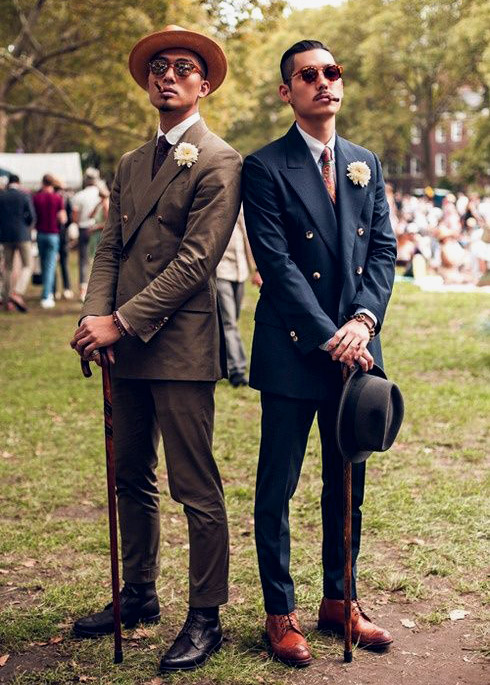 Kevin Wang & HVRMINN
Jim Fairfax is a New York-based interior designer, who in his witty play wished to present his exterior in a suit jacket and a vest in the not boring shade of dove gray, with high English shoulder and a dominant rounded lapel. Shirt over the trousers compensate the severity of the jacket and the arrogance of the bow-tie.
But this set would be another example of dandy eccentric, if Jim wasn't brave enough to wear courtier trousers with silk socks - part of the palace's dress code for very stately occasions during the XIX and XX century. His walking stick and his shoes with metal trimmings glaze this appearance to shine.
And his beard reminiscents the deceased abdicated Russian King Nikolay II and the dignity of the Duke of Kent. Sometimes you can attract the attention by pointing to other famous faces and ages...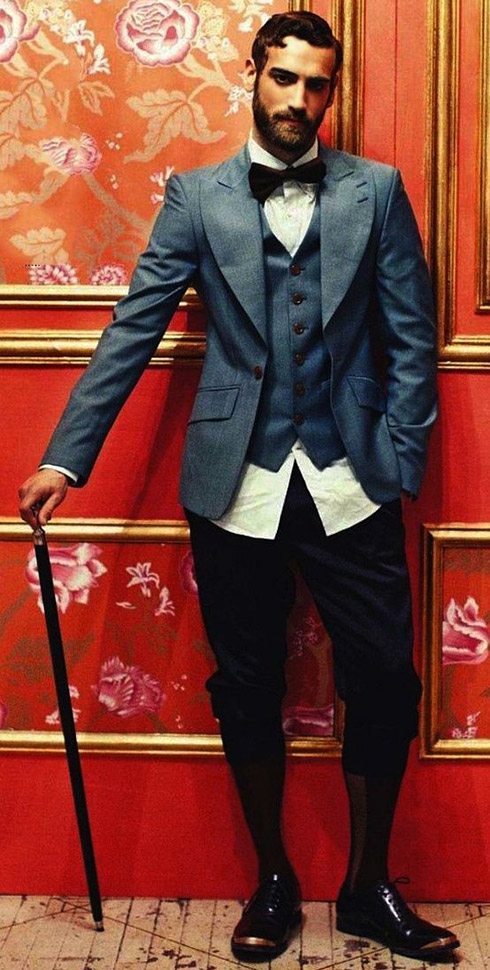 Jim Fairfax


Hits: 8393 | Leave a comment