Dandies through the centuries: Michael Fish
Michael Fish is the absolute dandy of the 60s, who returned the baroque brocade liveries, shirts with plastron, quillings, frill and the whole excessiveness of Macaronism.
But he did this not only with himself, but also with Mick Jagger and David Bowie. He dressed them in dresses, blurring the concept of modernity and returned them in other times... Today this is still chic...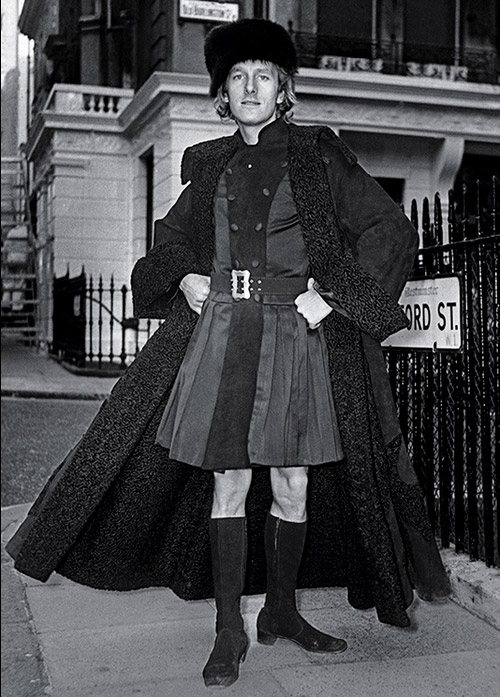 Photo:
Fish in a kilt and a leather maxi coat in 1969; Trinity Mirror


Hits: 2904 | Leave a comment