Cabinet pajamas and Dressing gowns are back!
Cabinet pajamas and Dressing gowns are back in gentleman's wardrobe as an especially luxurious attire.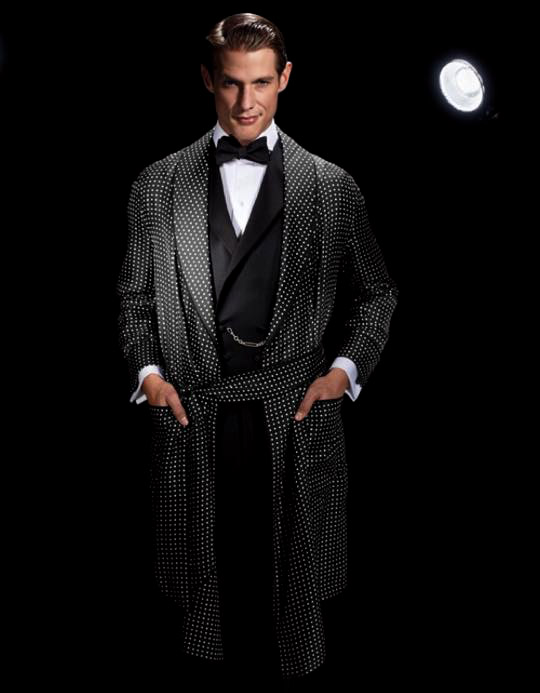 This happens in a moment, when the seriousness of the tuxedos steps back in front of the ironic colorful decisions, hybrid cuts and casual designation.
We know about the aristocratic's habit of giving pajama parties to which expensive brocades and silks shimmer in midnight on the bodies of sleepless night birds celebrities. But beyond that eccentricity, this two standards in menswear become flippantly popular. You can go to a vernissage, theater or dances, dressed like that, but you should definitely wear parlor shoes. On your velvet button should hang a dandy pencil and why not - pince-nez...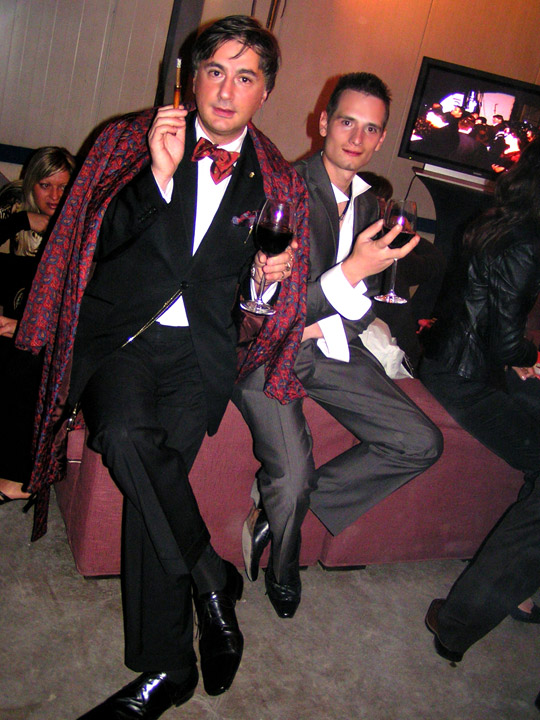 The cape is no longer that rare over wear, worn over the tailcoat, which gentlemen put on when going to opera, but a brave dandy accessory, which romantic drapery is irreplaceable in our desire to shine.
Made of velvet, with tassels, the longer - the more dramatic, but they may consider you a magician like David Copperfield - this happened to me at the Milan airport.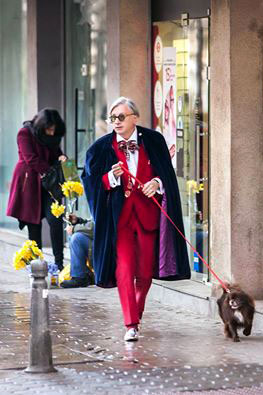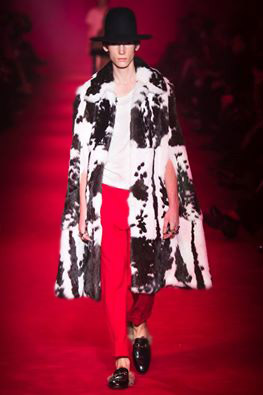 And my appearance in blue cape with purple linnings on the street, would cause a chain crash and collapse in traffic... But here is a compilatory solution by Gucci - a leather cape with very dandy style silhouette...


Hits: 2623 | Leave a comment