Brioni - the story of success
Brioni is the name of an island in the Adriatic Sea, close to the coast of former Yugoslavia. Before World War II it was a favorite getaway for the rich Europeans, and later - a favorite vacation spot for Yugoslav leader, Marshal Tito.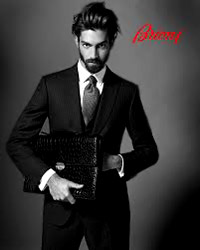 Nazareno Fonticoli and Gaetano Savini chose the name of the island for their brand for two reasons. And after the war this name continues to bring sense of exclusivity and luxury and it has the advantage of no trace of Englishness as the shared goal of the young company is creating a style clearly distinguished to British taste.
The two founders quickly managed to approve themselves in Italy as superb tailors and had the honor and happiness to present brilliant Italian Haute Couture during the second Italian menswear show in Florence in 1951.
During the third edition of the fair in 1952, Brioni presented 40 hand-made designs. B.Altman&Co exported the manufacturers' production to the USA and this was the beginning of establishing Brioni as a world brand.
In mid 50s Brioni already has 22 stores in the USA. But they had the ambition to bring this rich clientele to Rome in their main store, where they can order a suit in authentic atmosphere.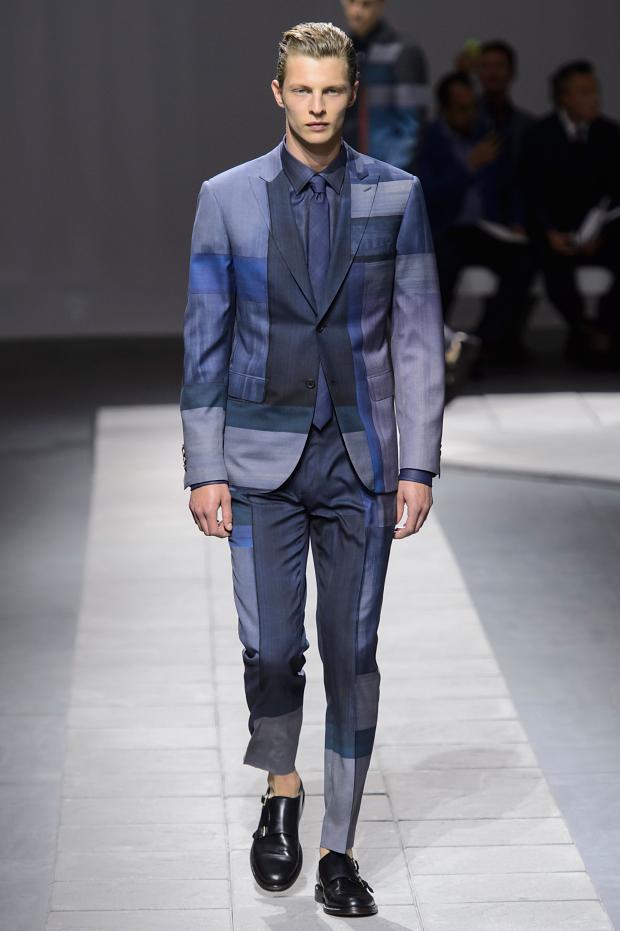 The growing demand leaded Brioni to opening a production line in Penne - the birthplace of Nazareno Fontikoli.
There the traditional production cycle was divided between various professionals who dedicated themselves to only one activity - cutting, pricking or stitching buttonholes.
This approach allows high quality to be achieved in short time and a made-to-measure men's suit was made for 18 hours instead for 40.
Using this manner, Brioni also offered sartorial ready-to-wear. The client chose the cut and fabrics. After than his measurements are taken and three weeks later the suit is finished. Everyone who wants to order a custom-made suit, had to go to Brioni's store in Rome at Via Barberini 79, where about 500 suits annually are made by hand.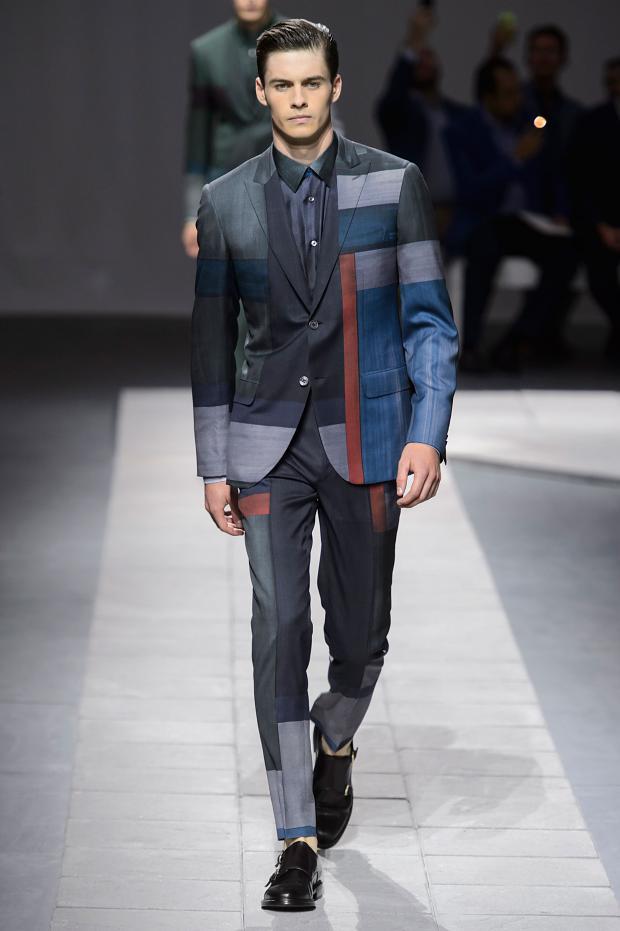 Fonticoli and Savini founded Brioni in 1945 with the financial support of Armando Calcani. Fonticoli is an experienced tailor and later a head cutter at Satos - a men's fashion tailor at Via del Corso in Rome. Savini's role was of trader and PR.
This great team managed to shake the domination of the English sartorial art and to spread the classic Italian style - just as classic as the British... Even Putin wears Brioni, and it's a great compliment from the Kremlin ...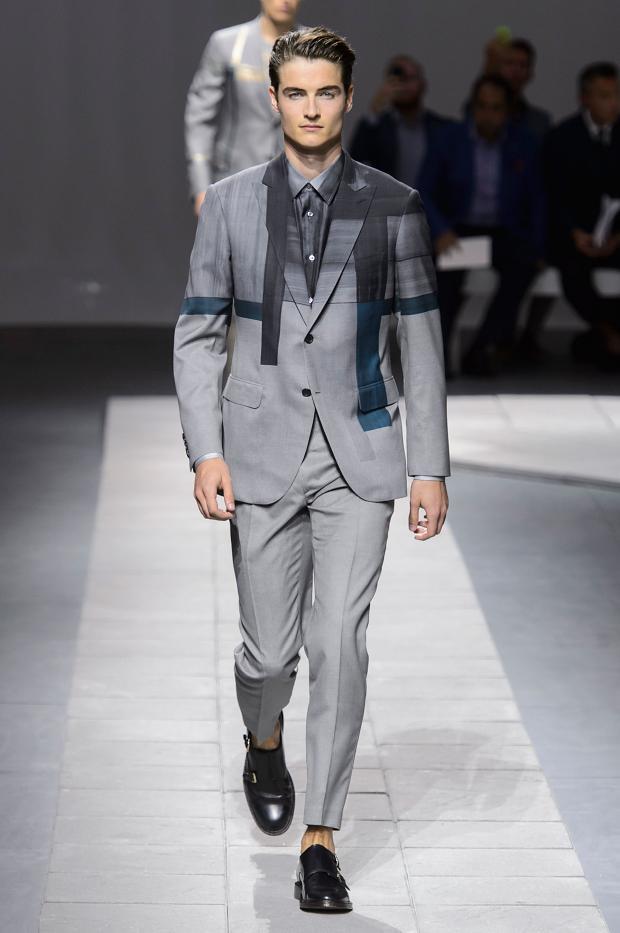 Photos:
2-4. Models presents creations from Brioni Spring-Summer 2016 collection;
fashionising.com


Hits: 5289 | Leave a comment