The privilege of ordering Kiton
by Dandy
,
25 February, 2016
There are tailor-cut suits, ready-to-wear and mass production, but people, who think that there are all kinds of men's garments is in a huge and sad illusion. There is fourth dimension and it's called Kiton. And it's not just about the factory, where suits are tailored in an old-mannered rules of sartorial art, but also about the exclusive vision, which Kiton gives.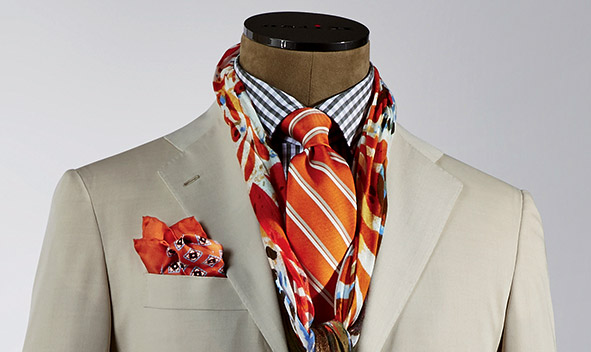 The story begun in 1930s-1940s in Naples, Italy. In one obsessed with fine fabrics family with great historical reputation, was grown a young man who later - as a fifth generation - would take over the family store. From early childhood he was in close contact with precious, handmade clothing, firstly because men in his family were wearing nothing else, and secondly - because his father often brought him to the best tailors and master shirt makers to absorb the craft of producing fine fabrics of pique. The young man was obviously a receptive student and noticed that the desirable quality of hand made garments became increasingly rare. Many tailors were not so skillful, cut and sew fabrics fall and far more careless than before. The decline of sartorial art means not only a lack of style and elegance, but also that the beauty of a design is no longer possible - a development of the events that just did not give him peace. But the son of the fabric's master is inventive and came up with an idea of a concept of clothing that is far better than that of bespoke and made-to-measure tailors.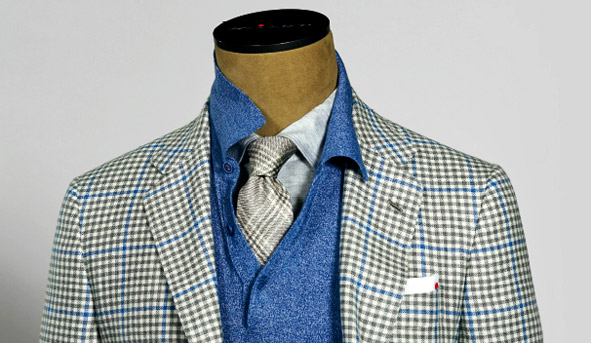 What are the components of this vision that would make such clothing distinguished?
* Fabrics that would not go to bespoke tailors because they are woven exclusively in the best mills in England, Scotland and Italy.
* Patterns, which cutters and design masters perfectioned so well that fits perfectly for every ocasion and always look great.
* Forms and details that no tailor would stylized better.
* Manner of production in which the working process is divided into steps at many specialists ensuring constant quality.
* Hand work, which makes every piece of clothing soft as a knitted pullover, light as a shirt and comfortable as a custom-made suit.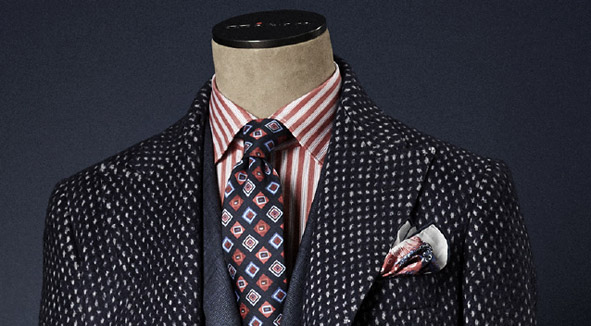 The young man's name is Ciro Paone and during the 1950s and 1960s he consistently pursued the refashioning of its concept.
In 1968 Ciro founded a new company, using the Greek word 'chiton' - a sewn garment worn by the Greeks that the Romans later called a tunic - to call his brand Kiton, which made his hometown Naples synonymous with supreme elegance in the field of men's fashion.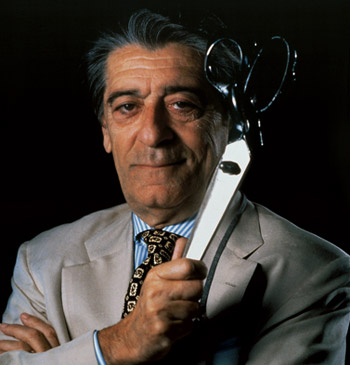 The genius of Ciro Paone is confirmed not only in the quality of fabrics, cuts and production of one garment, but also in marketing a world of products, in which Kiton is definitely not just a label of fine clothing.

It's enough for a brand's customer to receive his long-dreamed suit, to feel what with the preciousness gift of Arzano's mill, he has also received an entry card for access to a Mediterranean world full of style and pleasure, where every morning while dressing his Neapolitan jacket, he steps in kind of exciting and untested experiences.

At Kiton they sew definitely by hand with white cotton threads; the shoulder (so-called Neapolitan shoulder) - the most important element of a jacket - is shaped by hand to receive volume and is jacketed - also by hand - with silk threads.

Ciro Paone himself visits the mills in order to choose fabrics. His visits to Huddersfield or Peebles are both test and recognition for the manufacturers, because Paone enjoys fine fabrics and his joy is a genuine compliment to them.


Photos: kiton.it


Hits: 6498 | Leave a comment