Issey Miyake does Fusion with Finesse at Paris Men's Fashion Week Day 3
The Issey Miyake show at Paris Men's Fashion Week-Day 3 may have been many things but nothing as apparent as the fusion of different styles, iconic feels and wrapped up in some of the best prints seen so far. Instead of just using words alone, below are some points and pictures of just how inspired and artfully eclectic this particular collection was.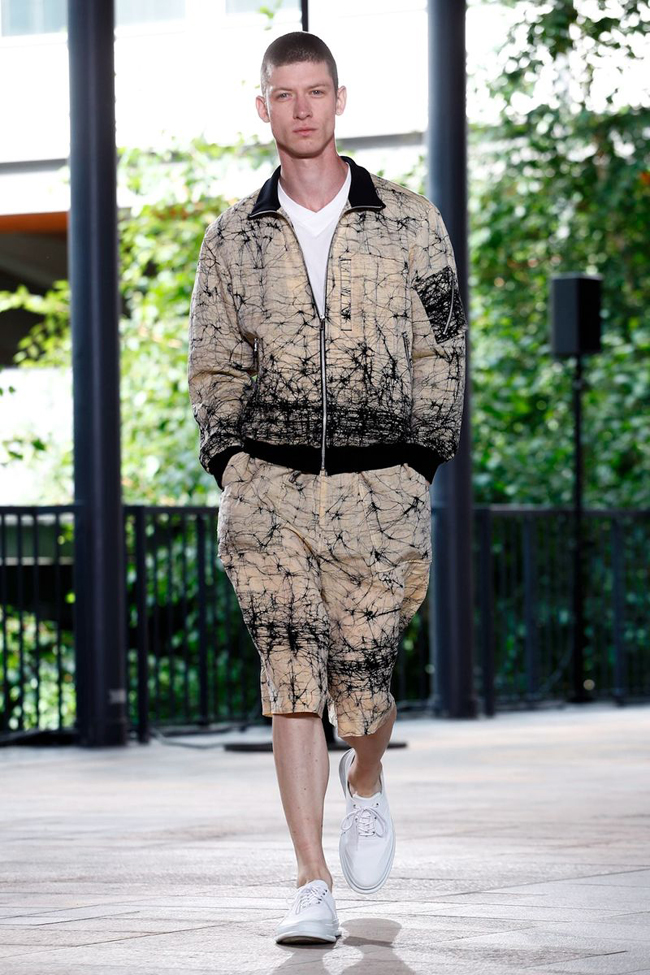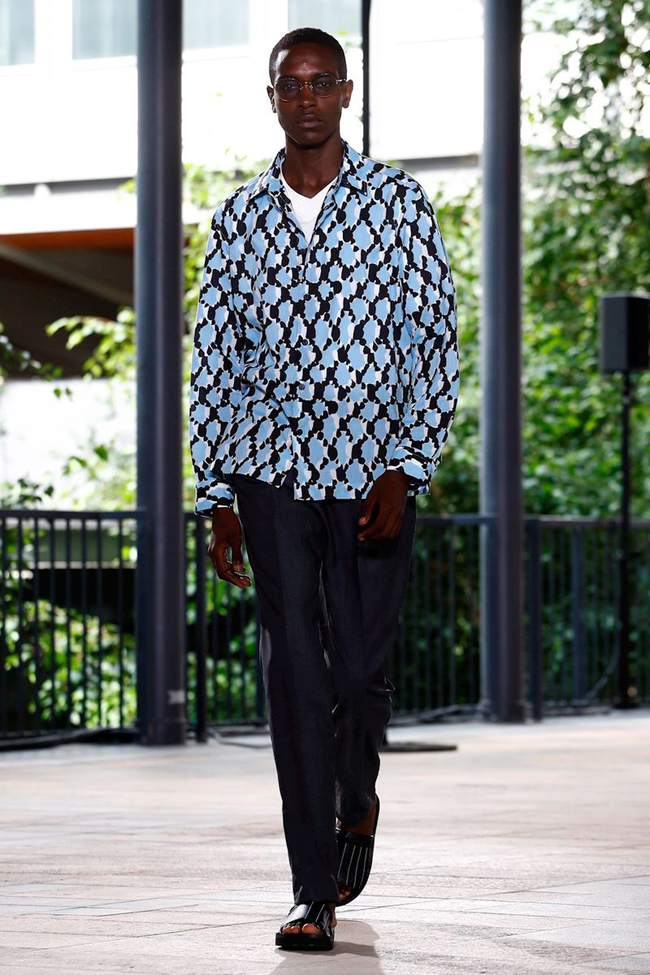 Starting with the palette which had white, neutrals, earth tones, hints of jewel and candy tones, the collection was an easy conversation starter that had many wearable pieces, preppy elements, artful influence and tailoring that was top-notch. It wouldn't be fair to not mention a few key factors that really infused life into the collection.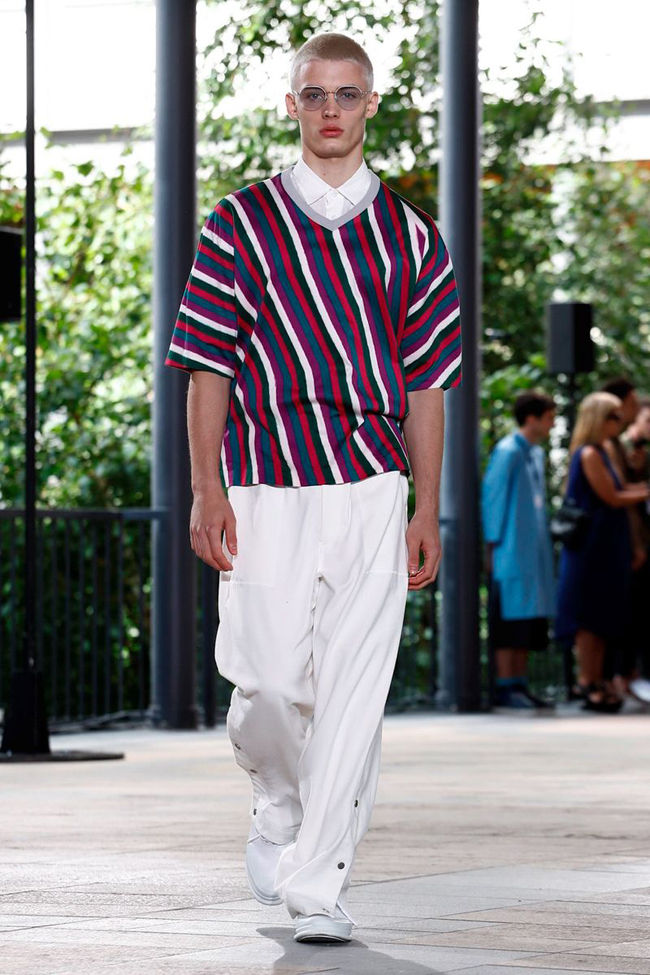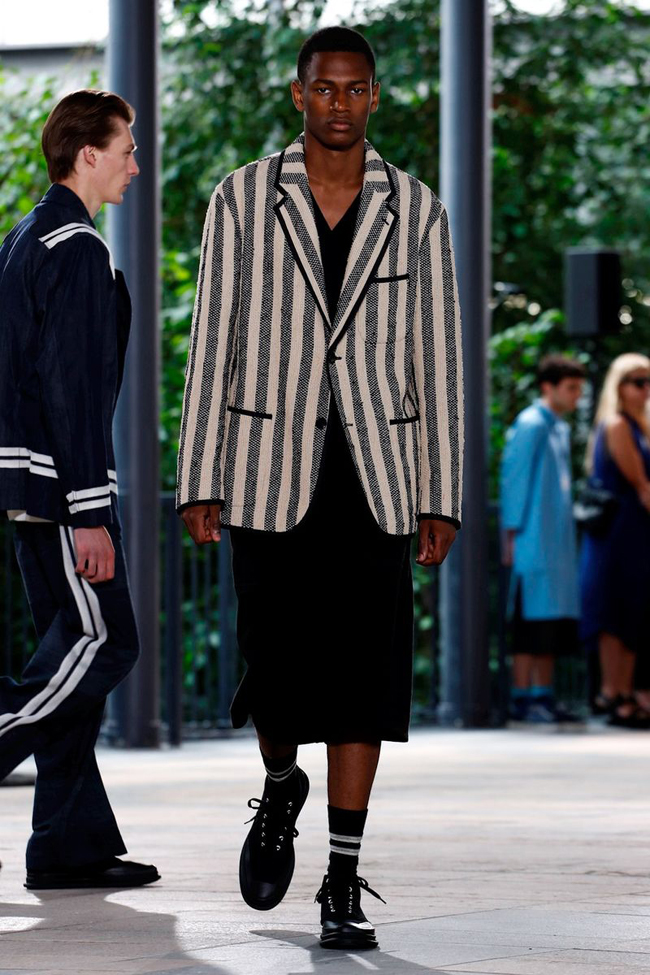 From Batik to Tie 'n' Dye
Seeing even hints of batik instantly grabbed attention of all present. The creative use of this print that has more to do with technique, has a style and ease that is an ethnic interpretation of wearable art. Add to that the unique tie 'n' dye rendered on pants and jackets added further to the artsy vibe but in a more muted likeness. Special mention for the cool stripes, checks and textures that made great complements to the collection.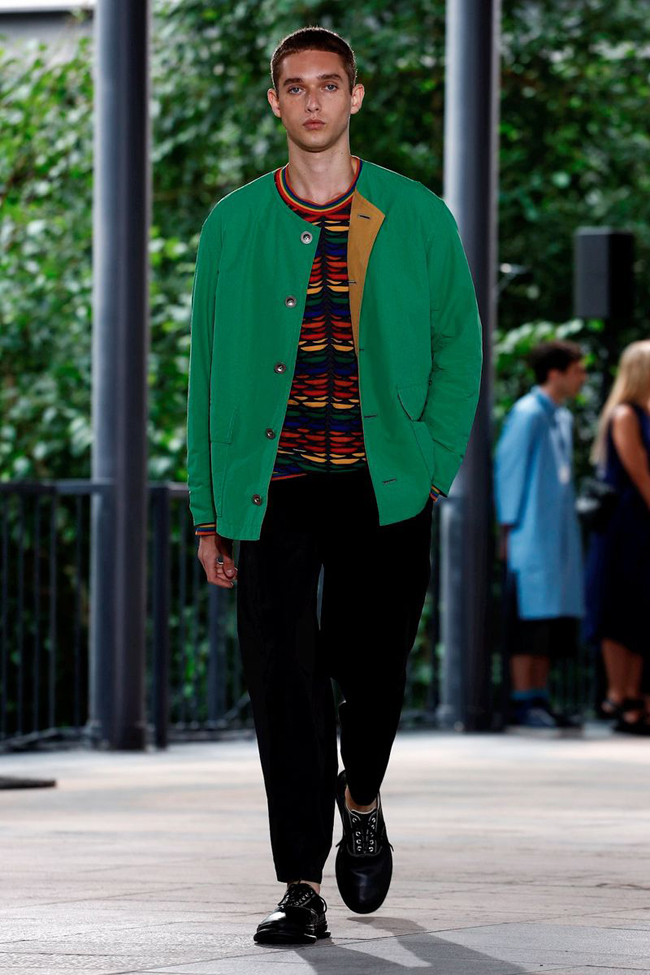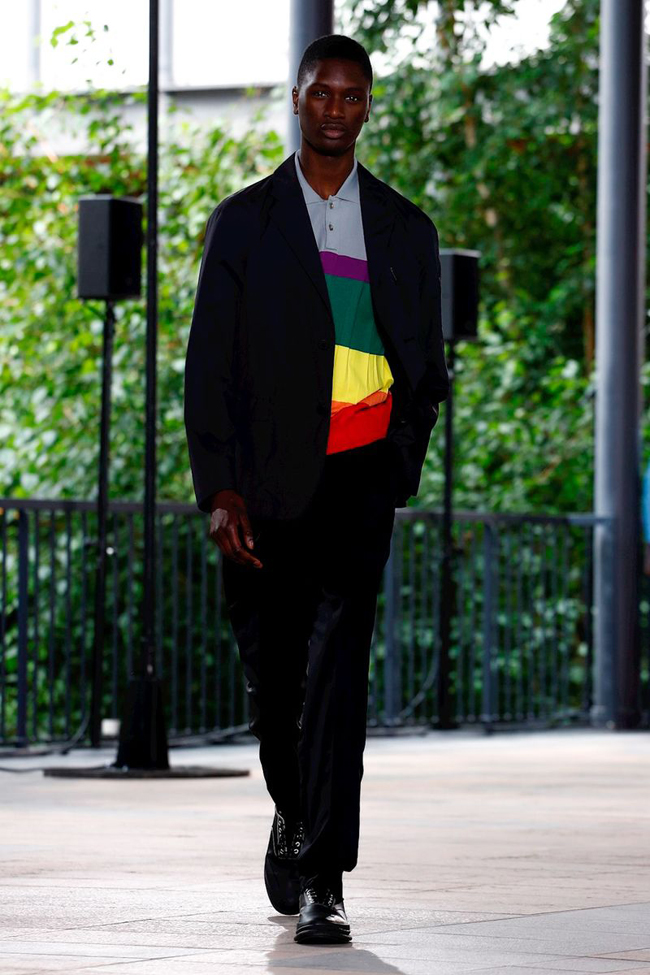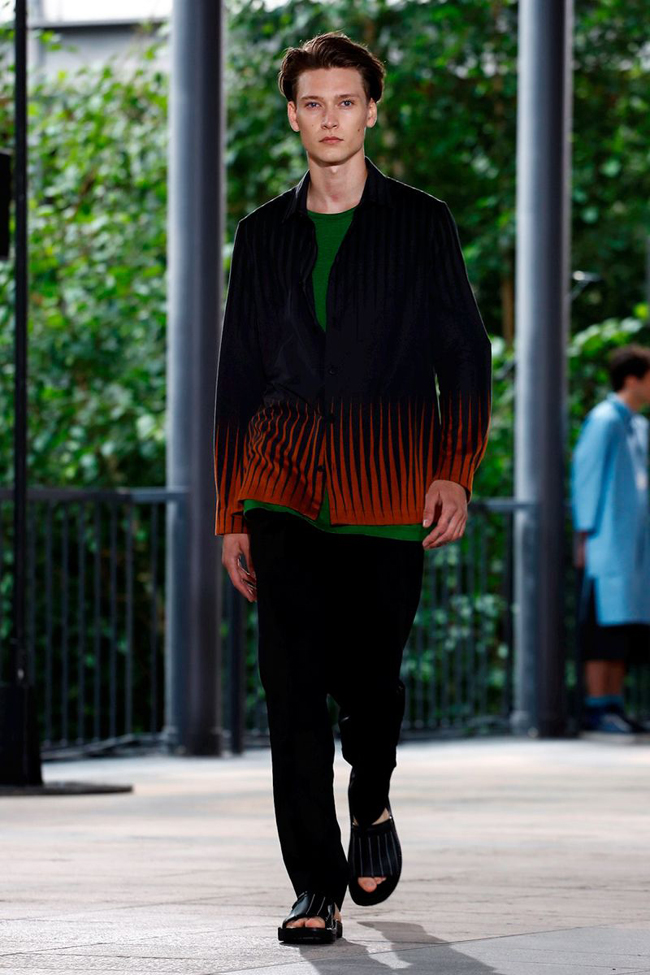 Seventies Shirts and Flat Collars
It was cool to see seventies shirts get a refresh with modern prints fused in with classic silhouettes. Flat collars are back and Issey Miyake has done full justice to this significant trend. From muted coloured prints to vibrant hues, the electric blue ensemble being a favourite. What's more, is the styling of each look was spot on, from eyewear to footwear, the use of accessories, caps and bags added further interest and completeness to the looks.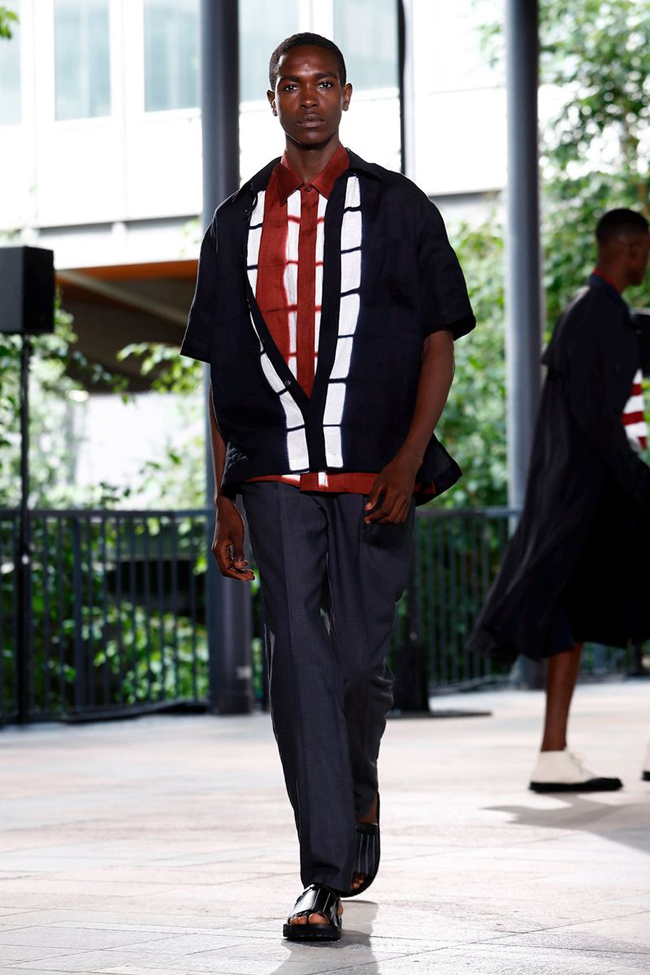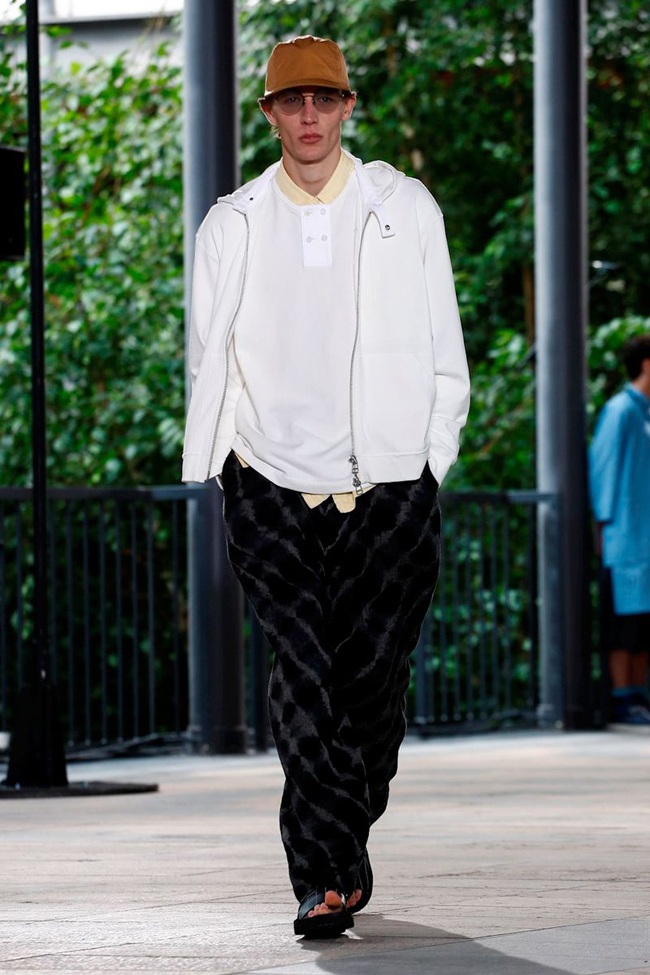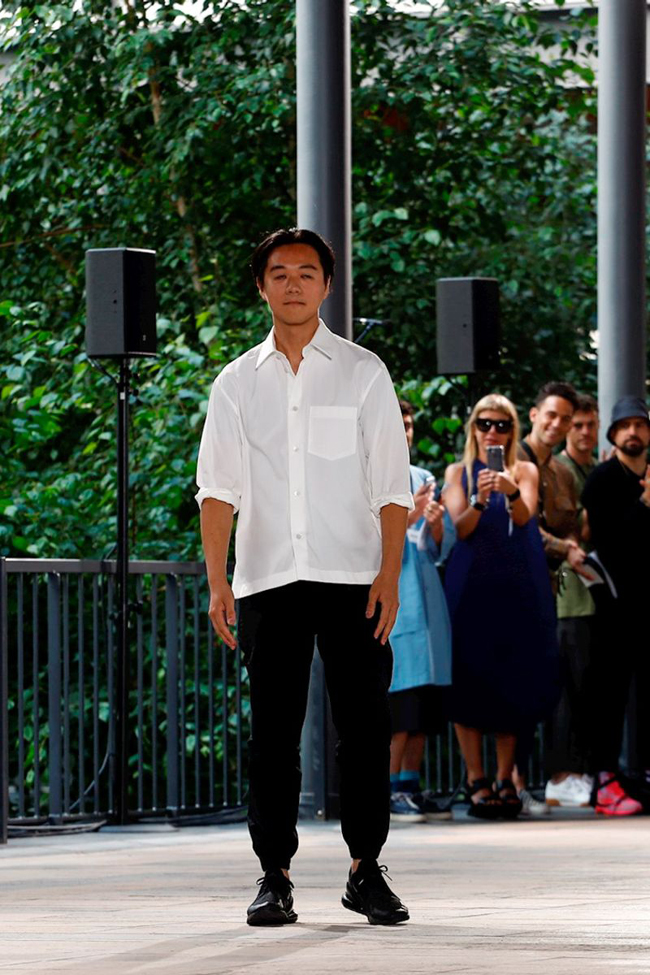 Adding Oomph with Outerwear
The outerwear throughout the show were one better than the next. From the stylish sports jacket to the varsity jacket and cool bomber jackets and blazers. What was even more interesting was the shirt jacket that served as both shirt or jacket. The use of batik and tie dye, ribbed detail, zipper closure and piping were some of the elements that led all eyes to travel from one piece to the next.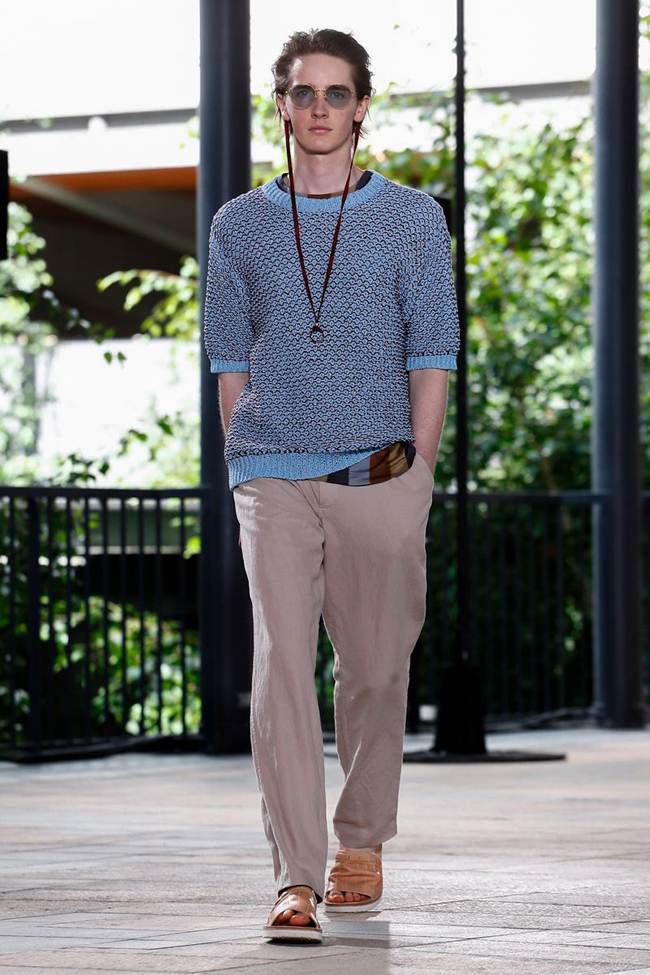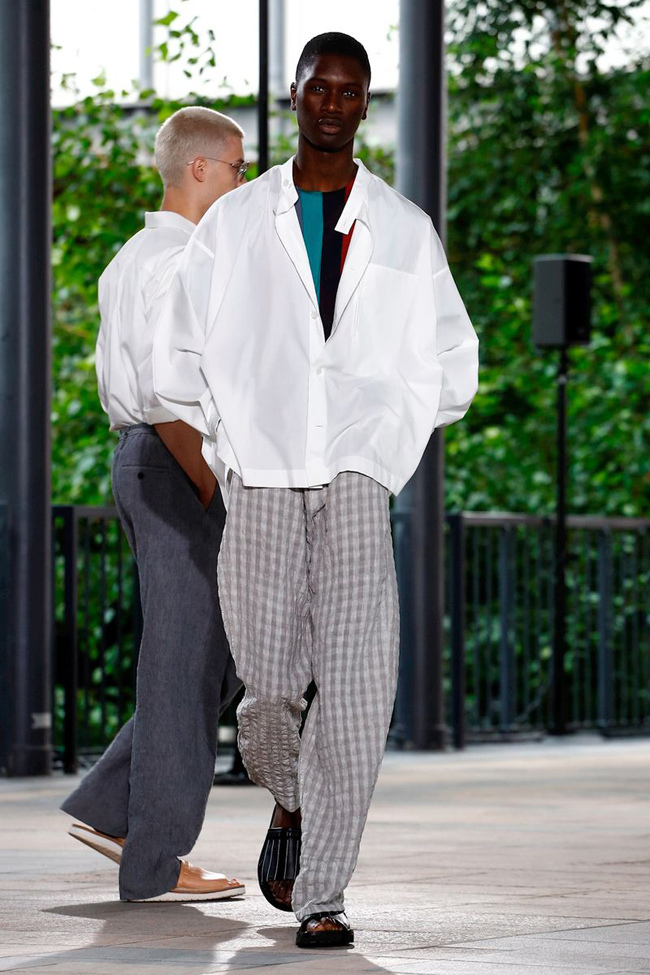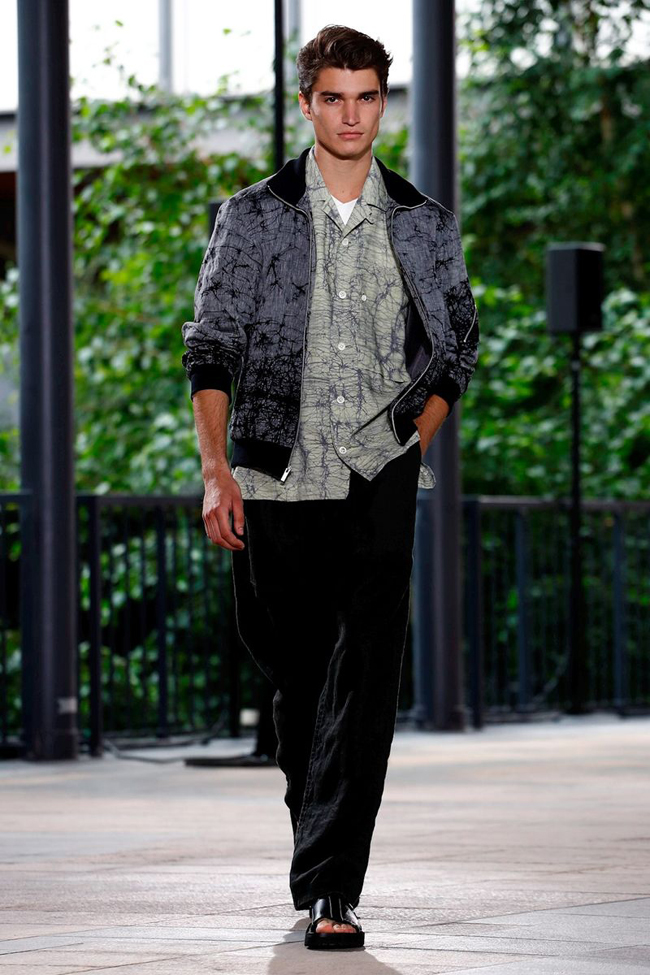 In ending, it was a very cohesive, cool and wearable art meets culture collection of pieces that spoke and touched on abstract art, fused with retro style and vintage feels that will surely be seen en masse throughout spring and summer if not earlier.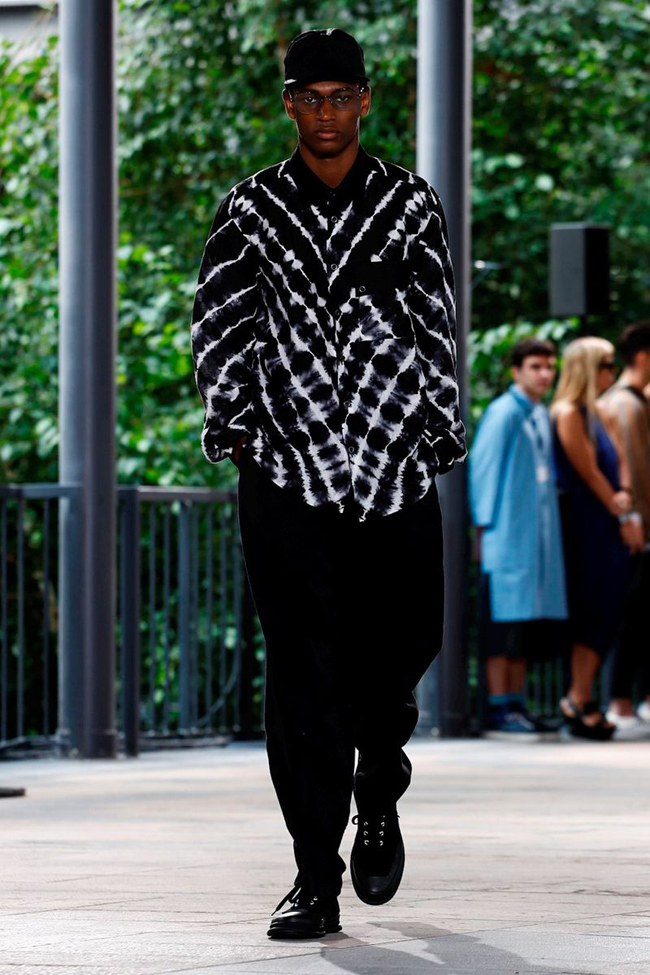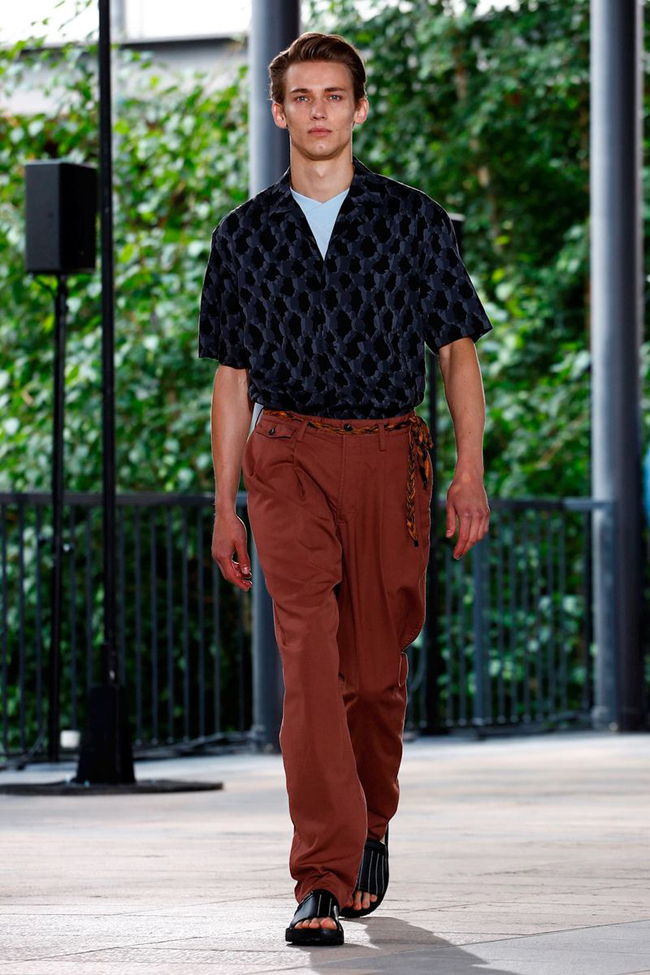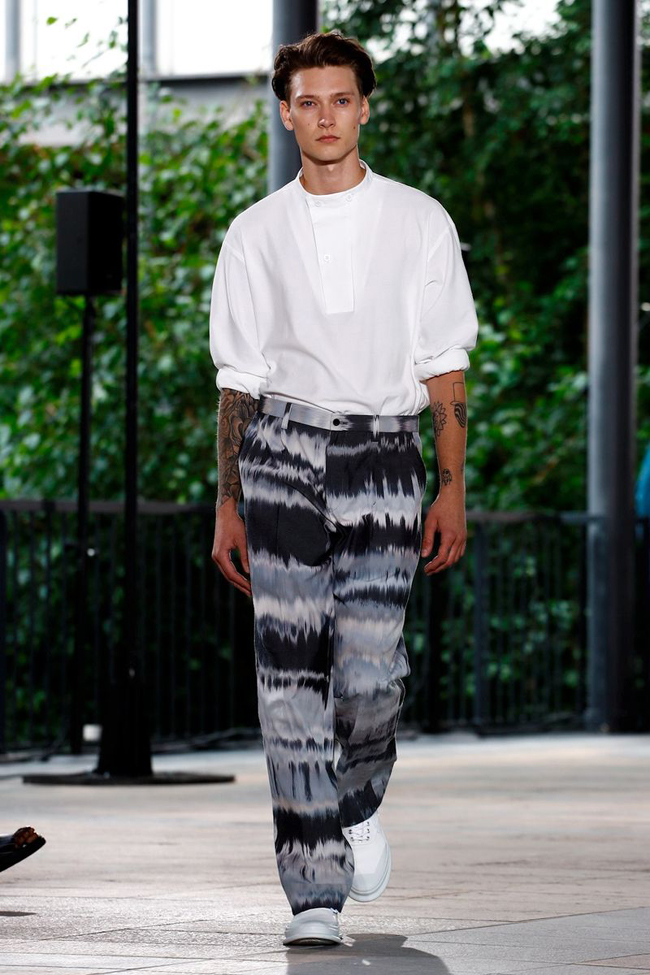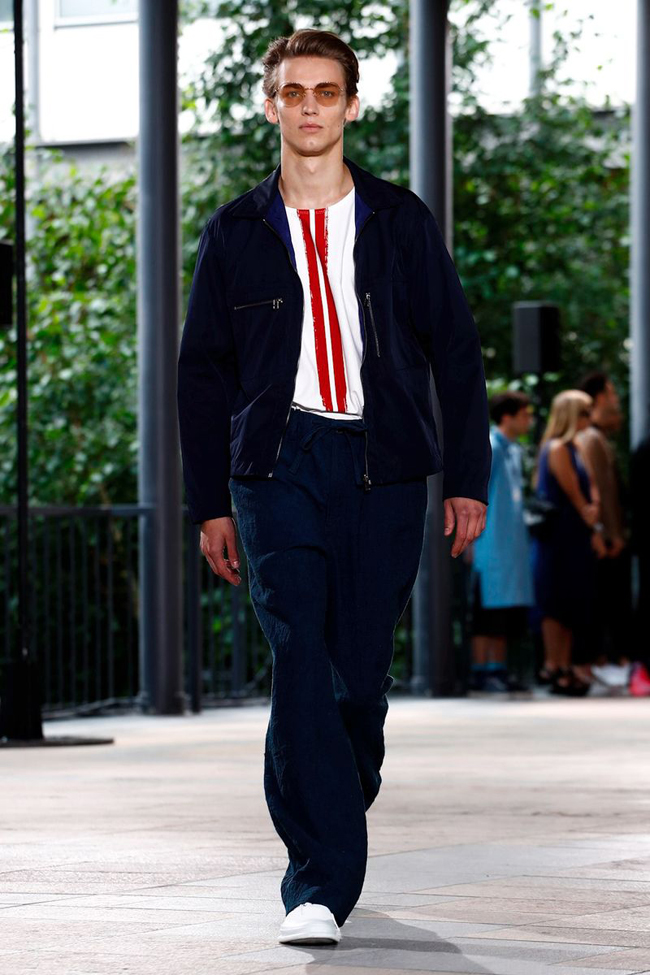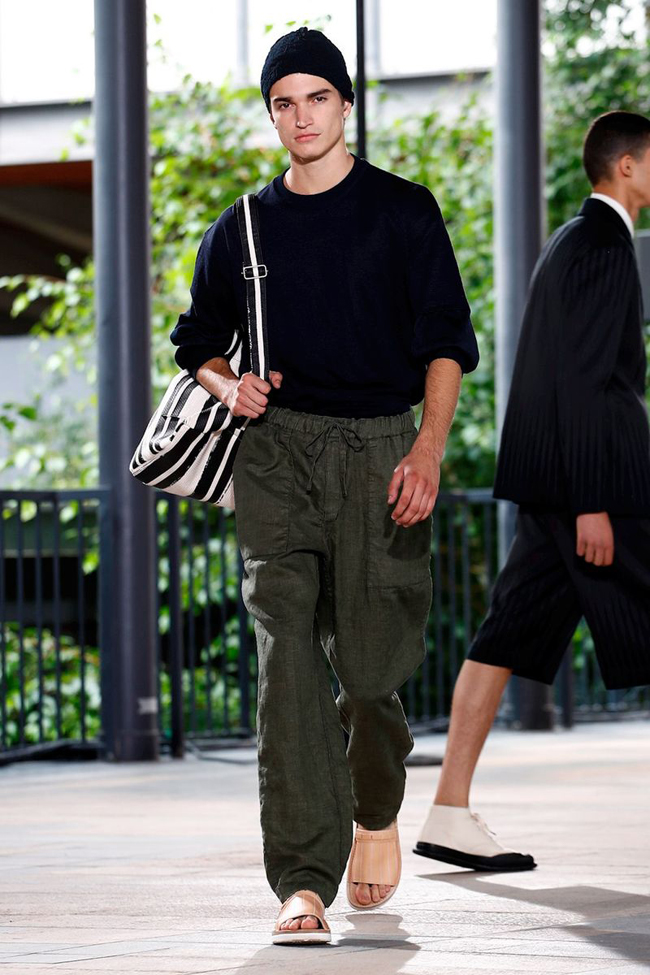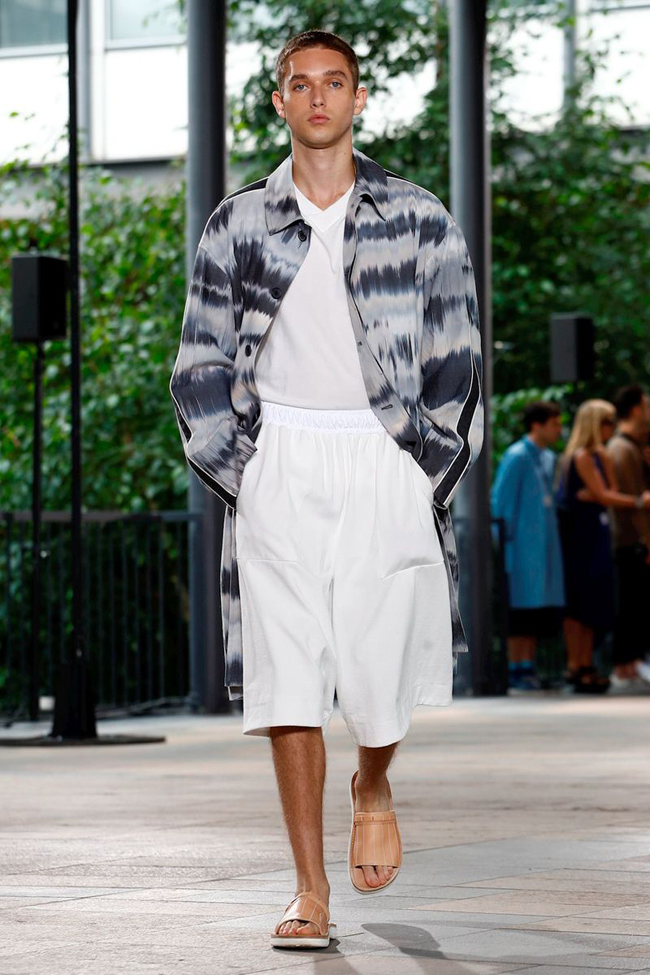 Images Guillaume Roujas


Hits: 13054 | Leave a comment