Balmain's Homme Vision of Rock Glam '19 at Paris Men's Fashion Week
The postponement of the Balmain Homme show according to schedule was well worth the wait. Olivier Rousteing delivered yet another collection based on rock influence, but rotating the looks around variants of glam from past eras, creating this blend of rock glamour through the decades but with a modern interpretation. So yes it was a relief to see no big hair, bold makeup and excessive piercings and tattoos.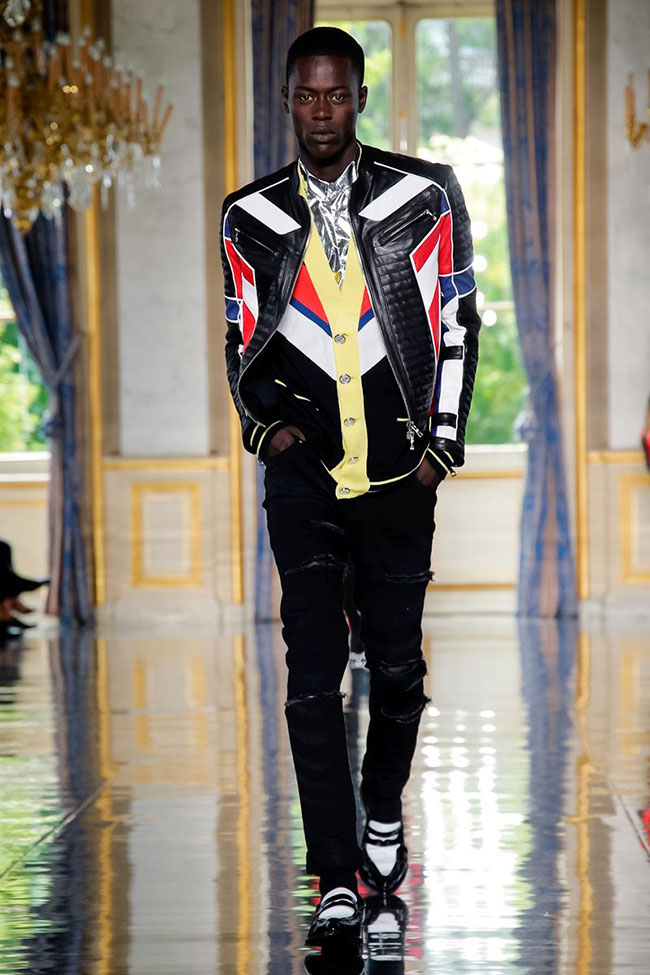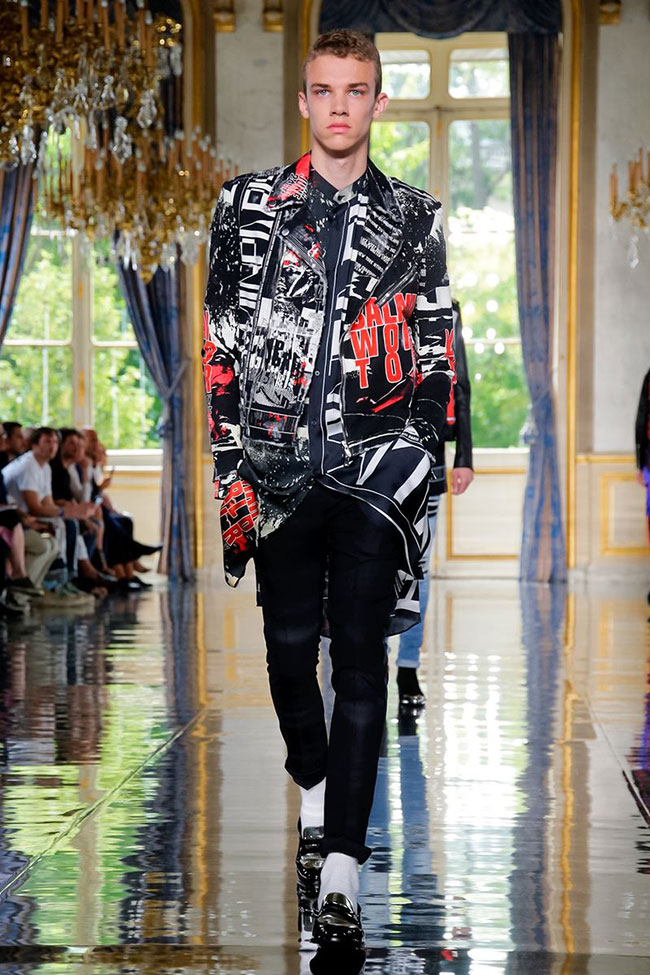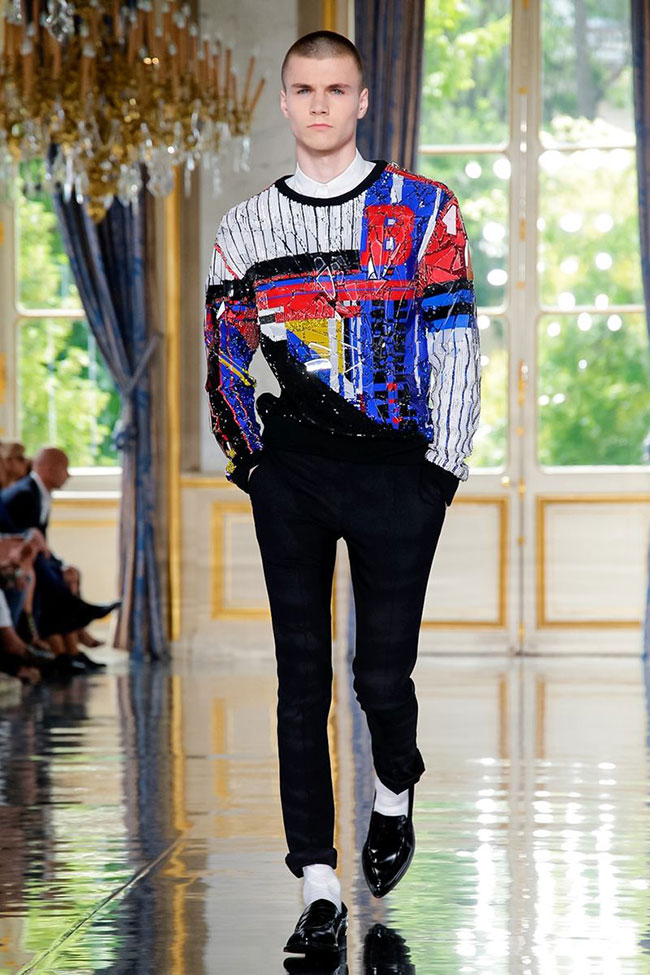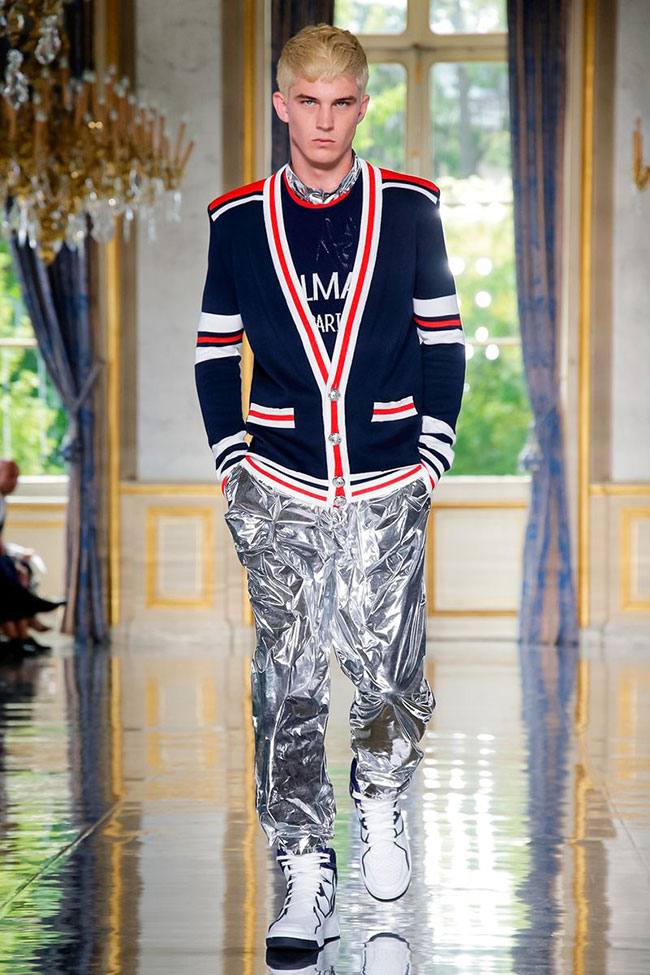 Whew!!! What was interesting was the style correctness drawn from Michael Jackson as there was quite a unique element that was so reminiscent of Michael. For instance, the cropped pant hemlines which were achieved by rolling them up, exposing white socks that was seen a lot back in the day.... Even on Michael back in the 90s.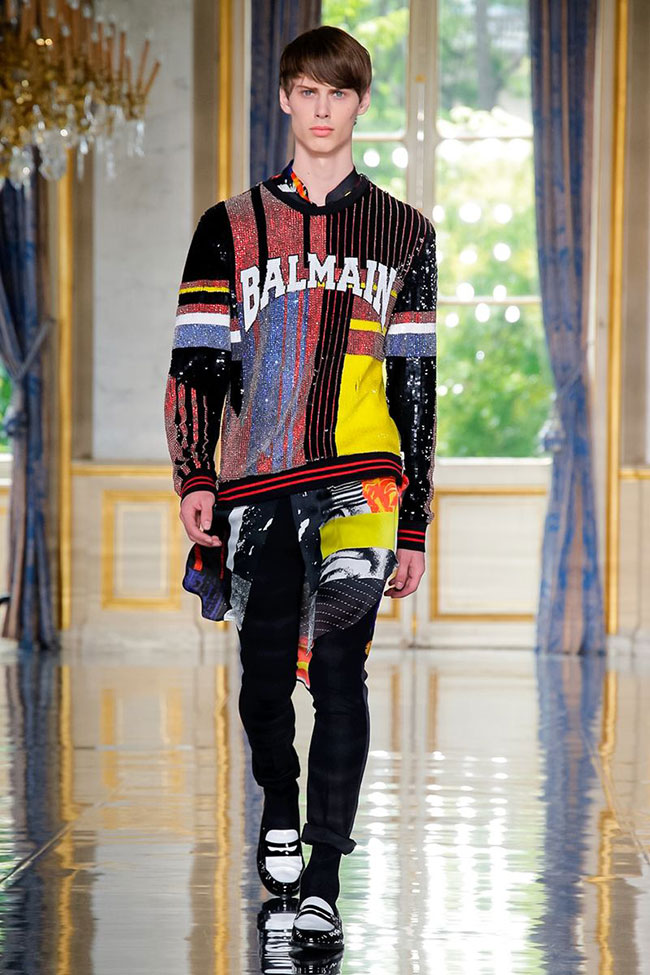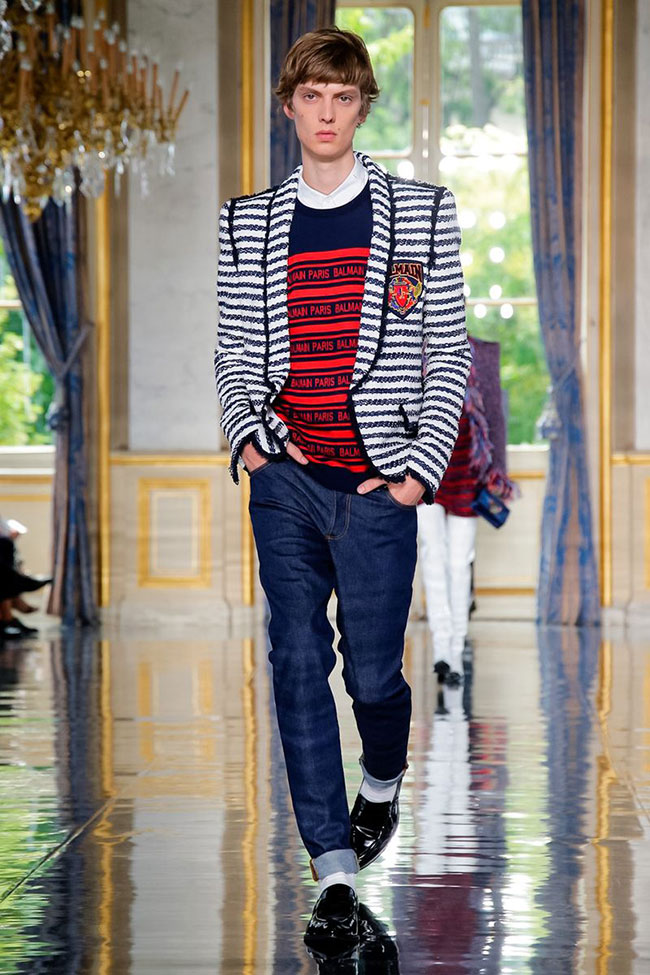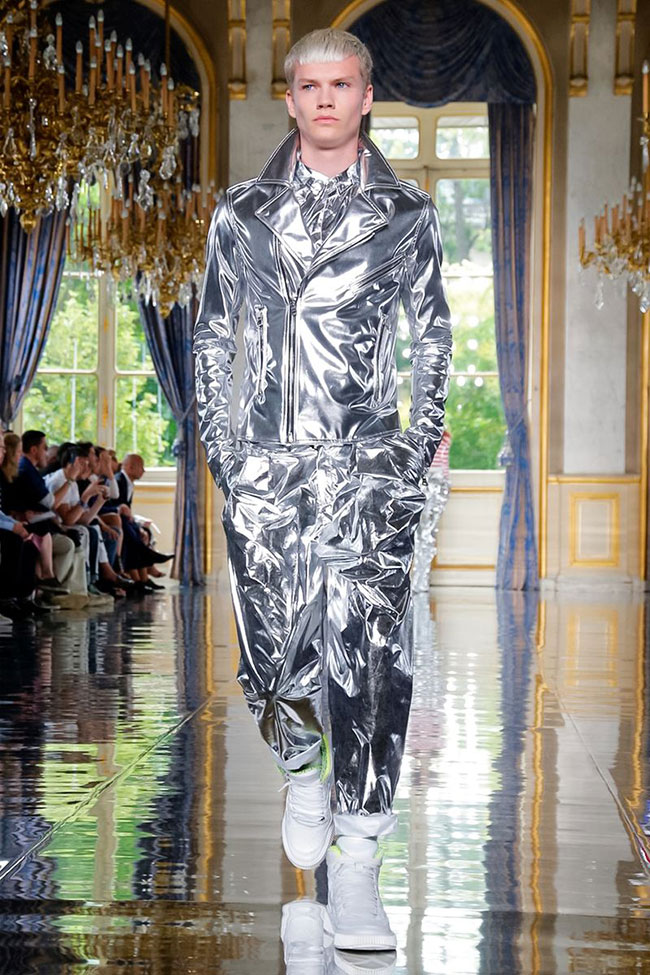 The use of colour in ways that are reminiscent of the 60s and 70s, especially the panels and silhouettes and jacket styles. Then with the first glimpse of metallic silver and it was apparent we were either back to the 80s or way forward in the future. What was also refreshing was to see relaxed, almost unstructured silhouettes. Oversized shoulders, extra sleeve lengths added an effortless quality which will be welcomed in today's apparently busy times.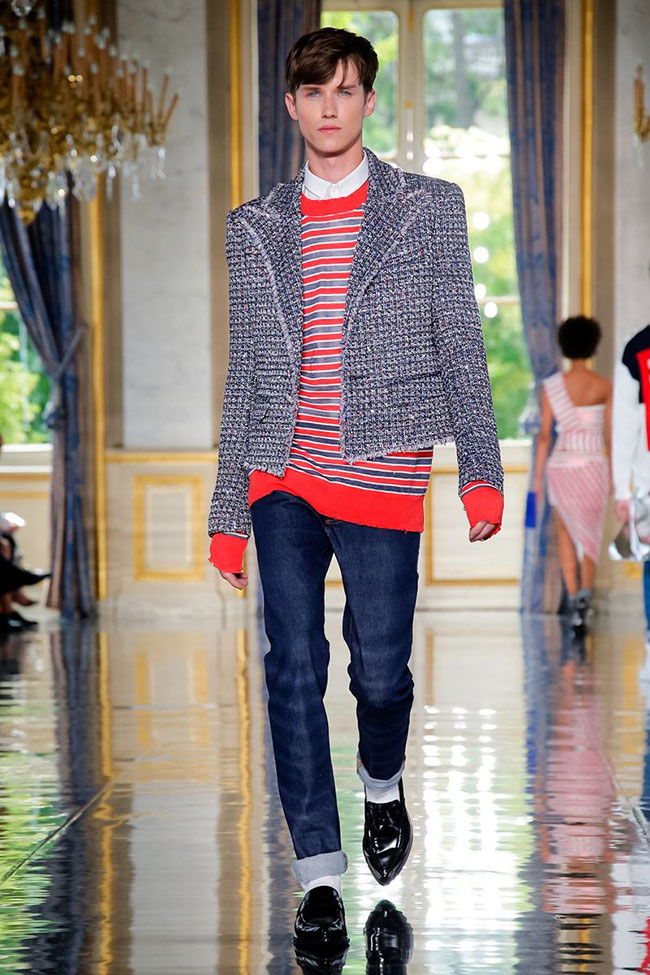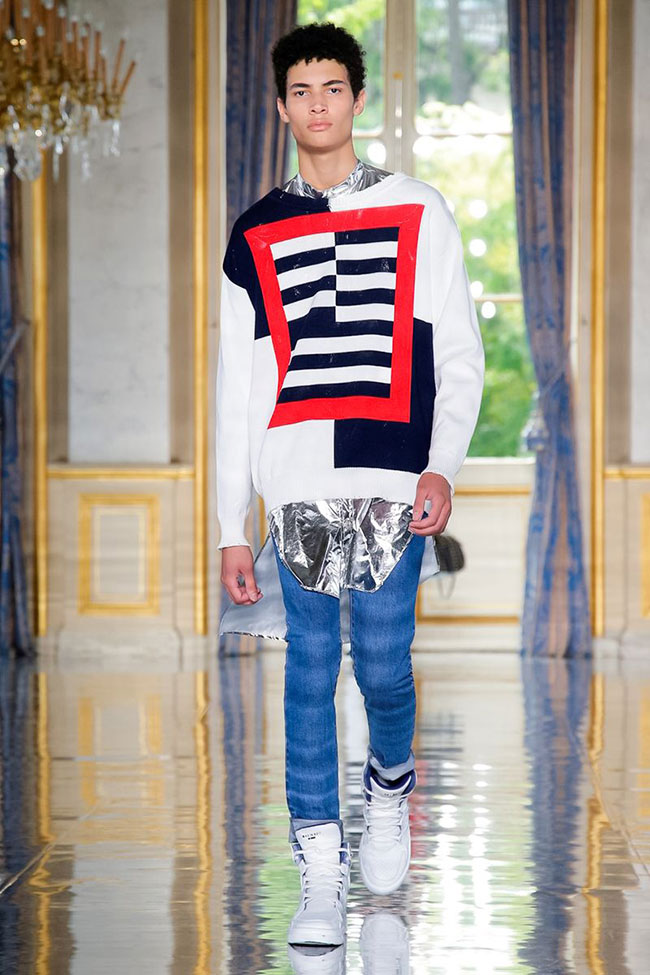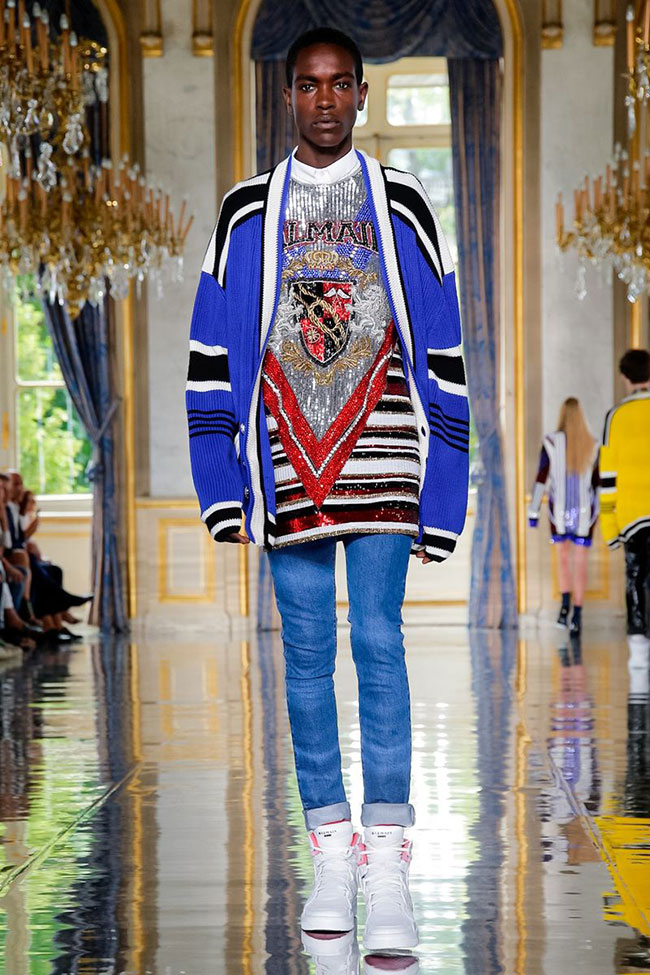 Preppy Cool Vibes
Among the really striking elements of the collection was the restyling of the sports jacket, the leather jacket and the varsity. Giving them a modern feel and a wearable glam look was a good idea. Add to those the blazers which had this class old school style again with modern materials all set in place with a colour palette that was full of energy, boldness and hence which commanded attention... Typical of Rousteing himself.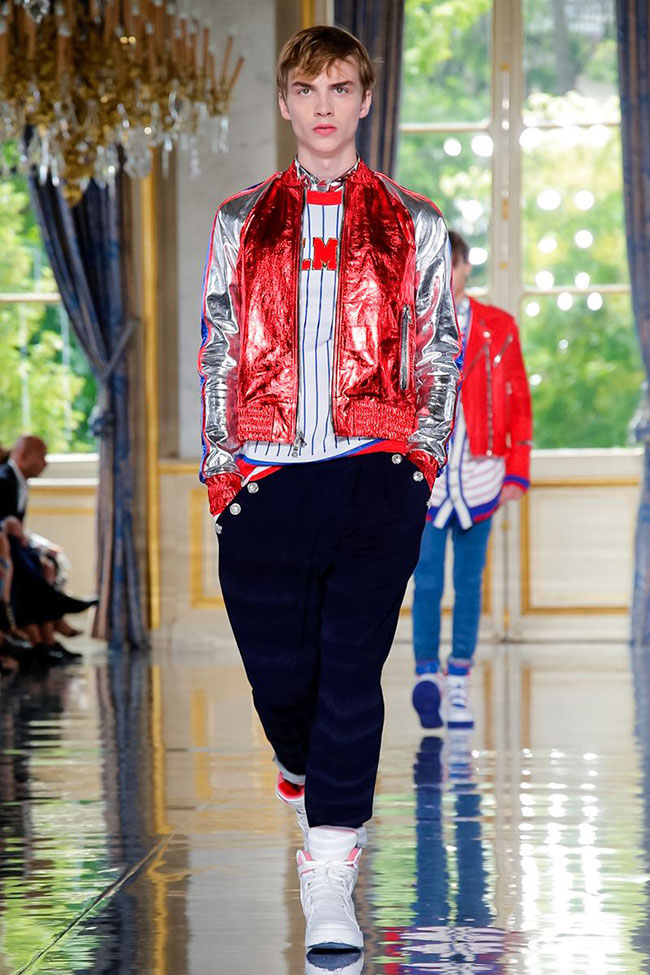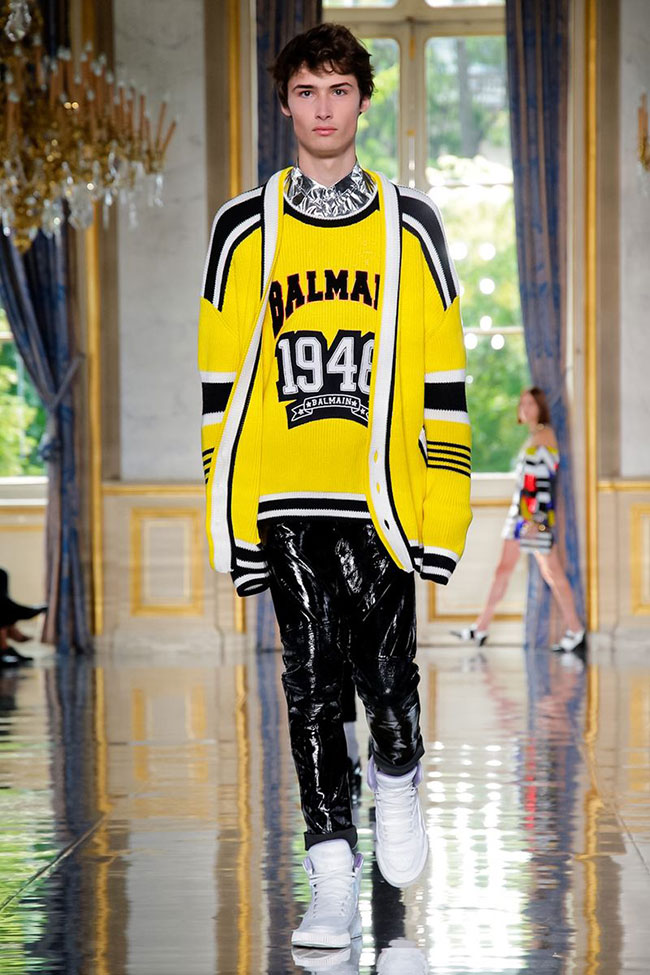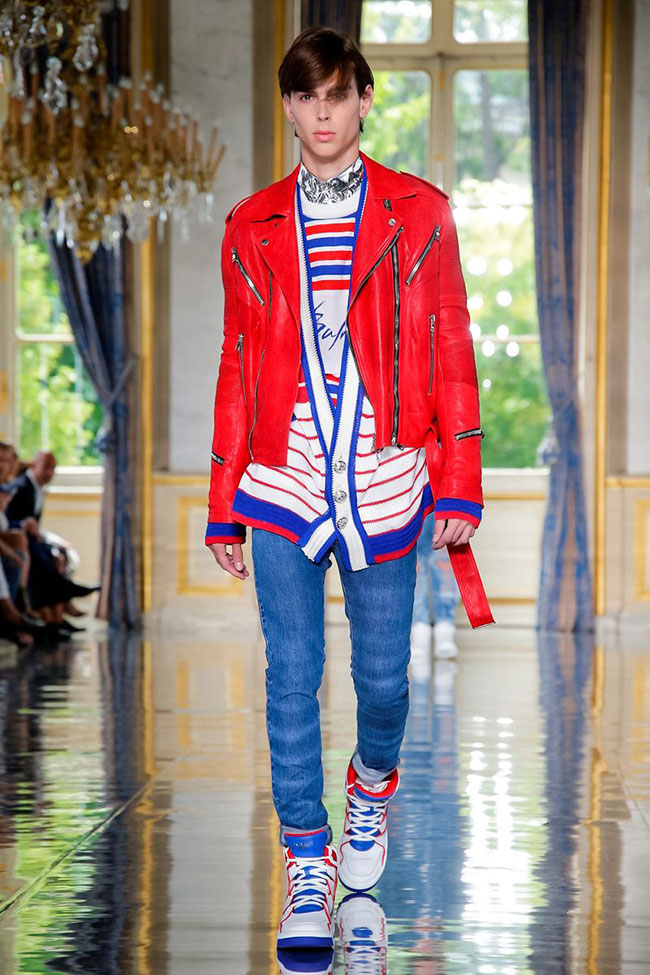 Artsy is my Middle Name
The incorporation of artsy elements in the collection was interesting as well as intriguing. From classic stripes and textures to mishmash of colours and materials that gave an abstract feel to many of the pieces that seemed to change in appearance depending on how far or near you were to the piece. It was truly an artistic look at iconic trends given a modern quality.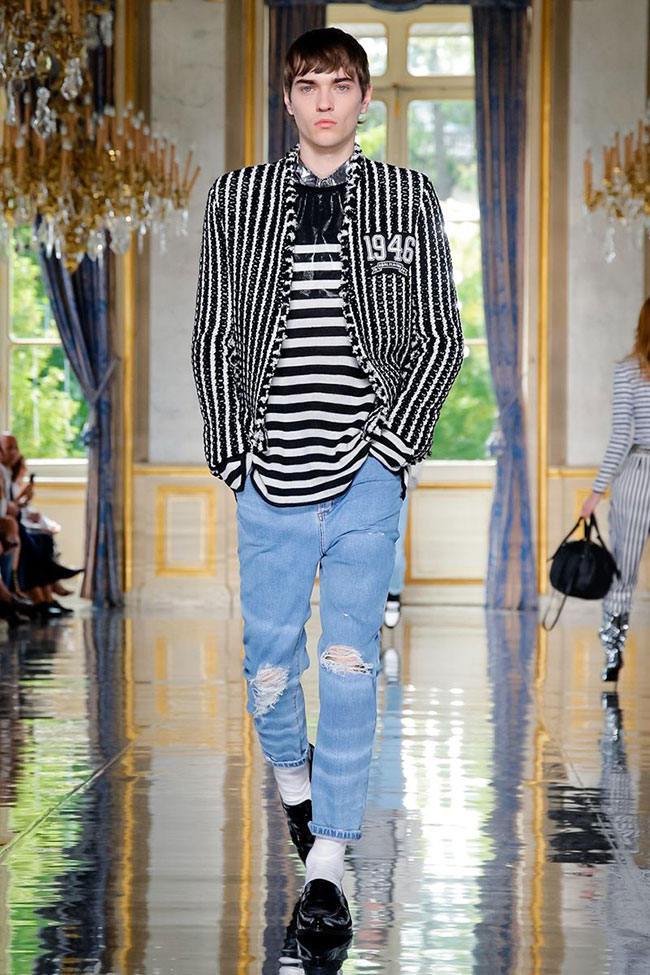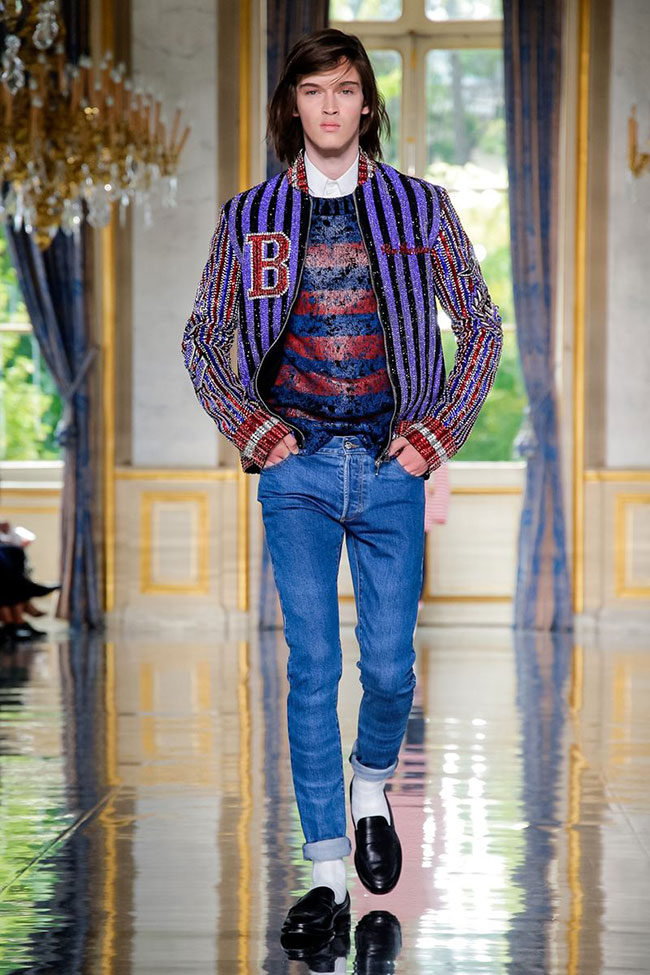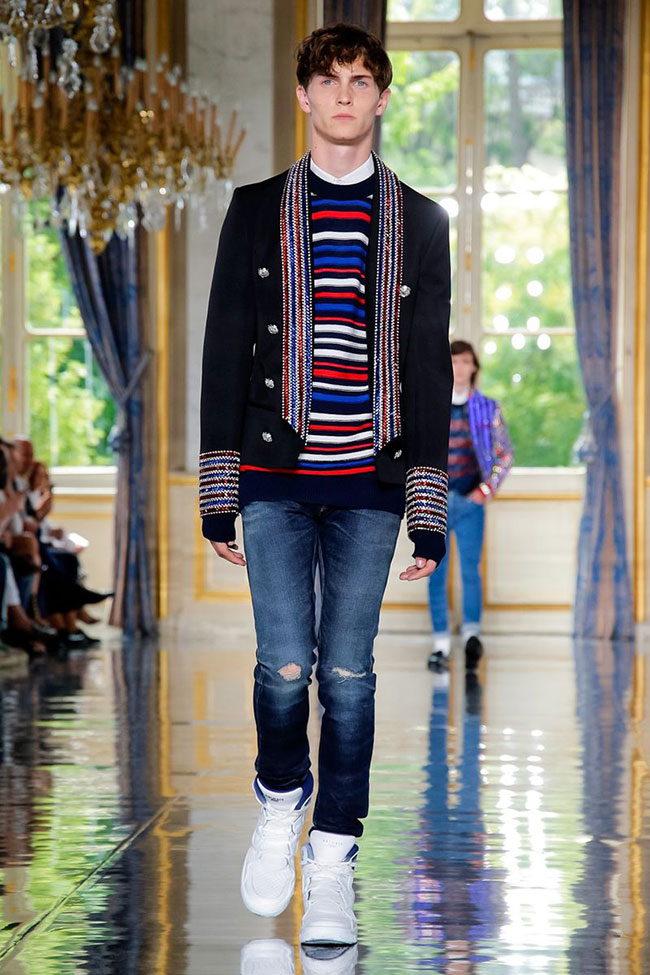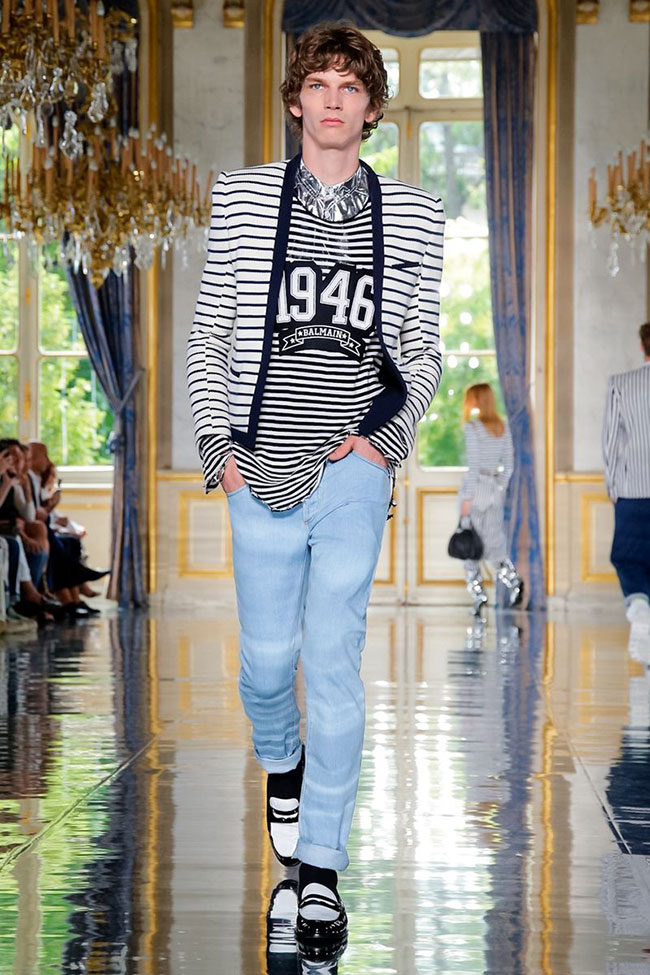 There's always Room for Denim
True to the core, if you're doing rock or glam or even artsy preppy pieces, you can never go wrong with denim. At least, almost never. Tapping into denim and showing a variety of denim pieces seemed as a play on concept and inspiration but more so on giving street-wear a huge promotion. As many of the looks appeared to be right off the street and so, will probably transform street-wear style in a big way...ready or not.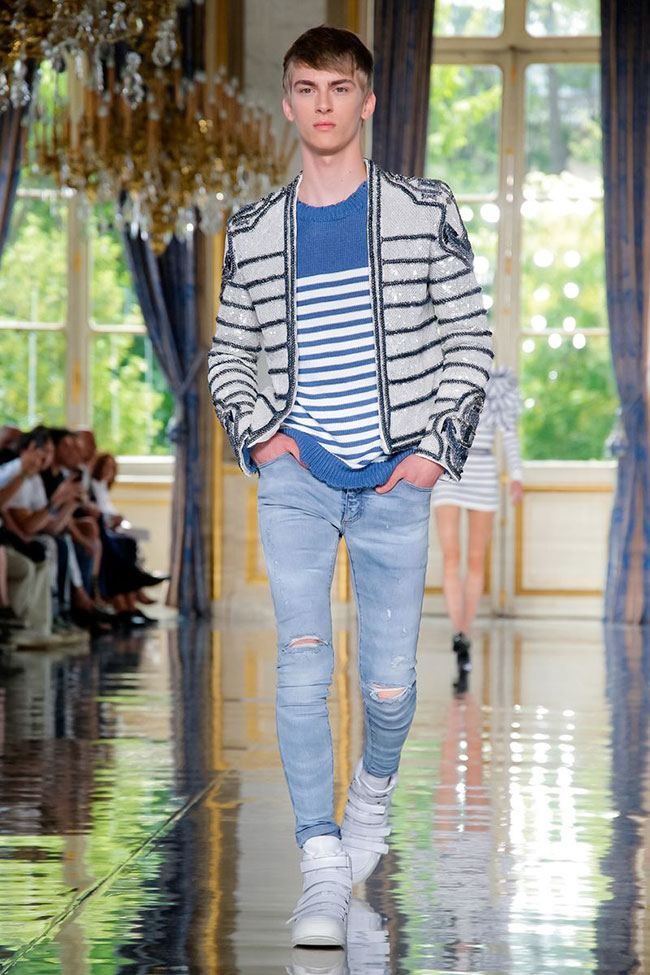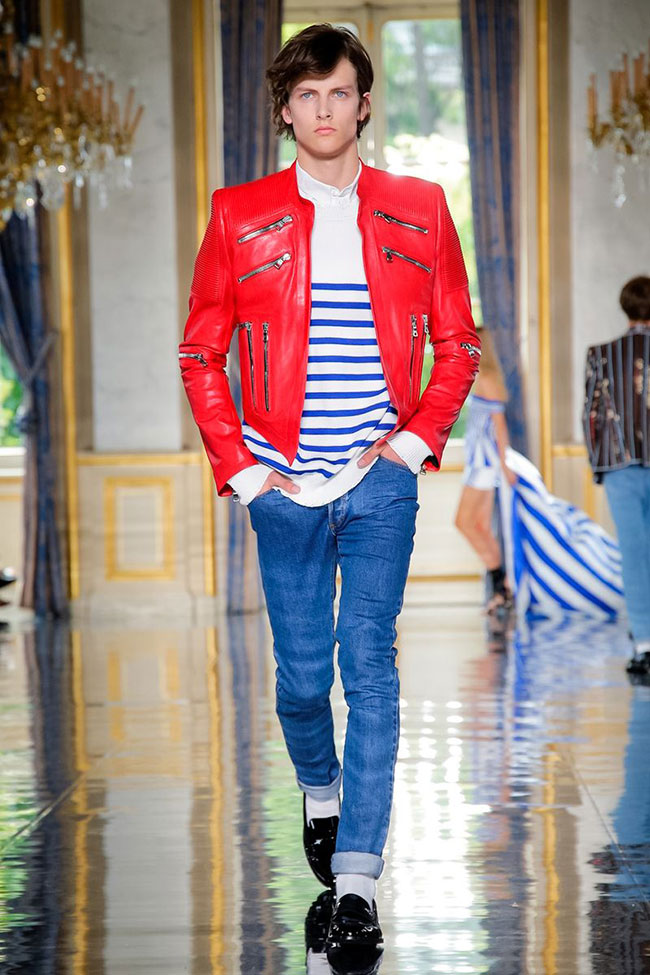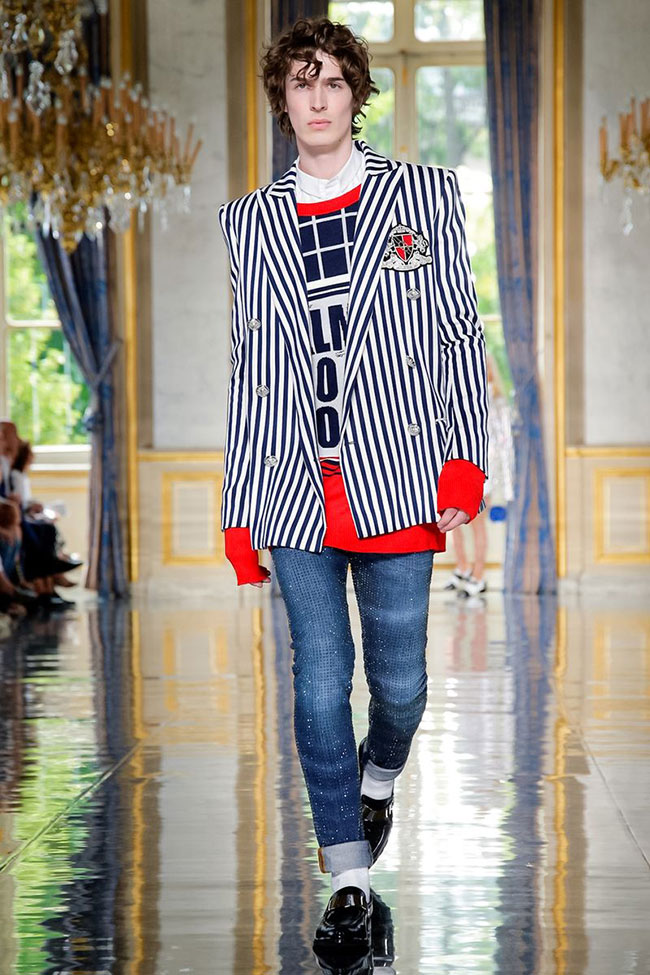 There was so much happening within the Balmain Homme collection that for a minute you'd seem to think that a considerable amount of time would be required to truly appreciate this collection in particular.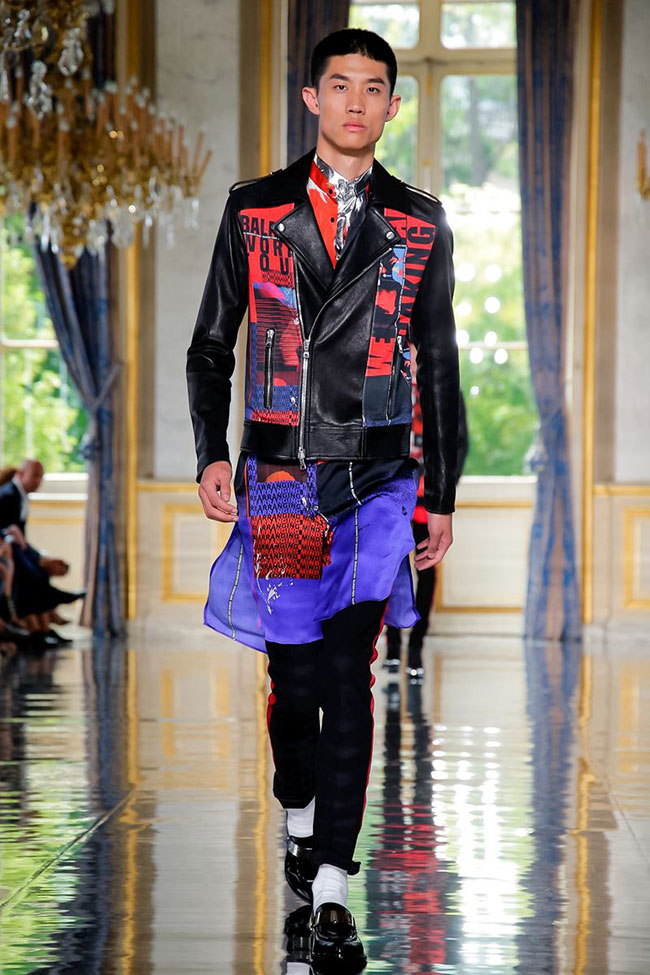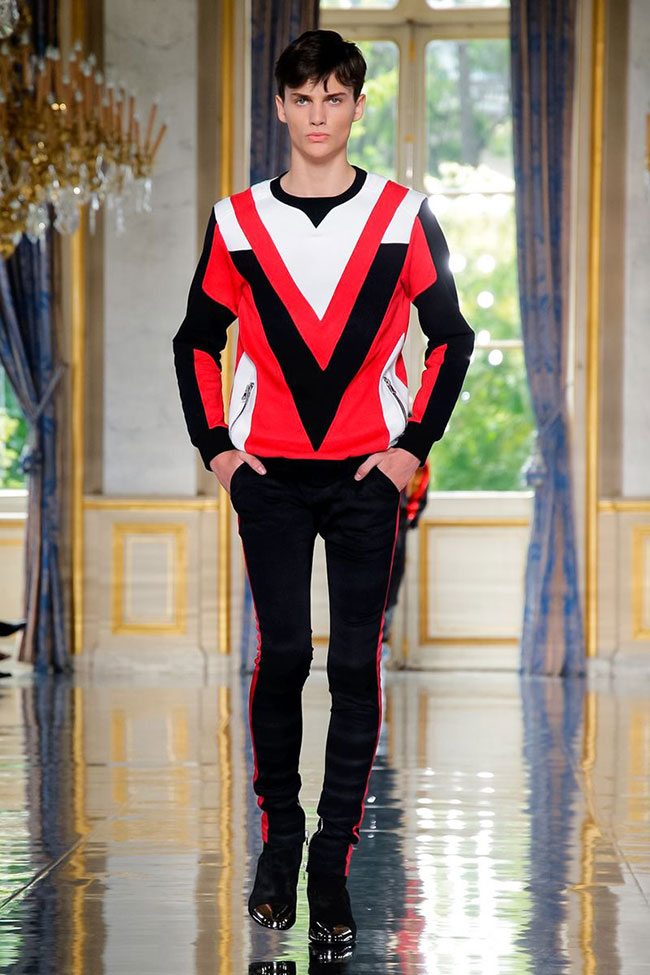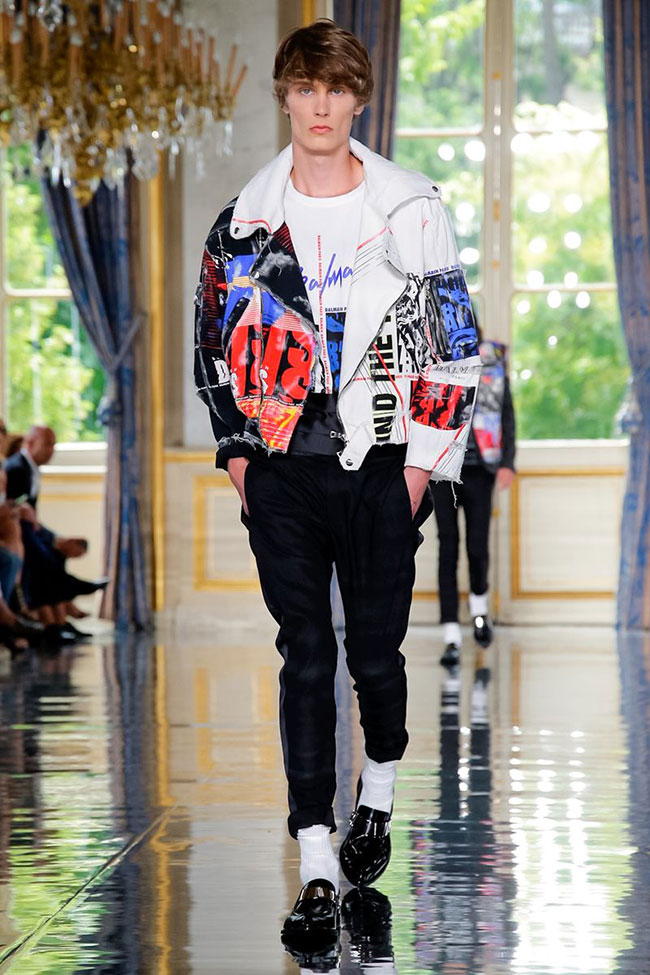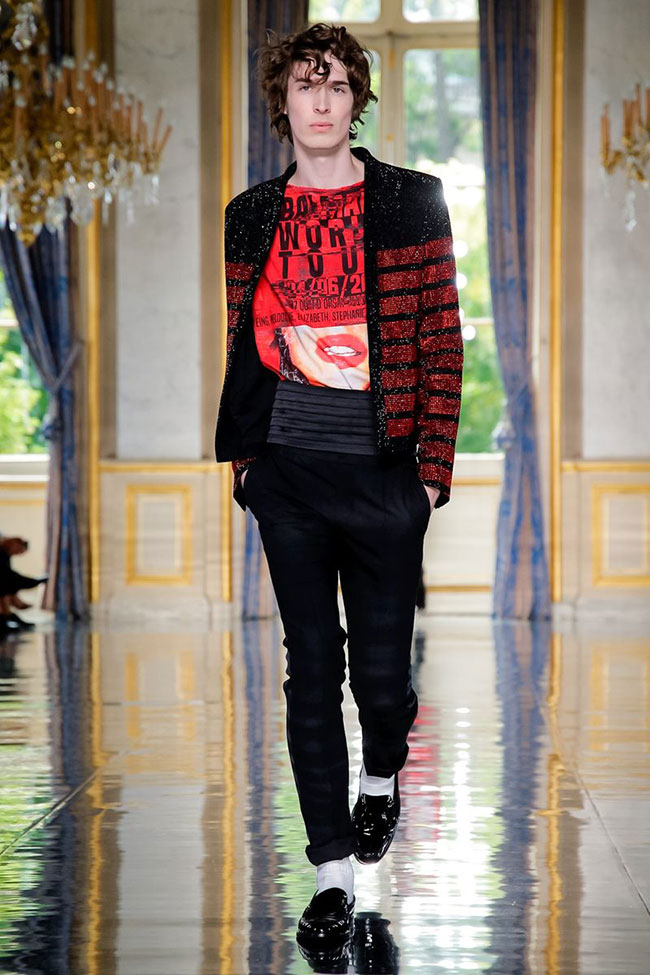 Images Regis Collin Berthelier


Hits: 11777 | Leave a comment