Innovative. Minimalist. Avant Garde. Hed Mayner at Paris Men's Fashion Week
Nothing could be as simple, innovative and with an impactful essence of Avant Garde than Hed Mayner at Paris Men's Fashion Week for Spring/Summer 2019. A very intense subdued palette set the tone for the dramatic cuts, silhouettes, drapery and more, as the audience watched in amazement. The only visible colour was candy pink and powder blue in various tones and the only print was the pinstripes that were used to the minimum.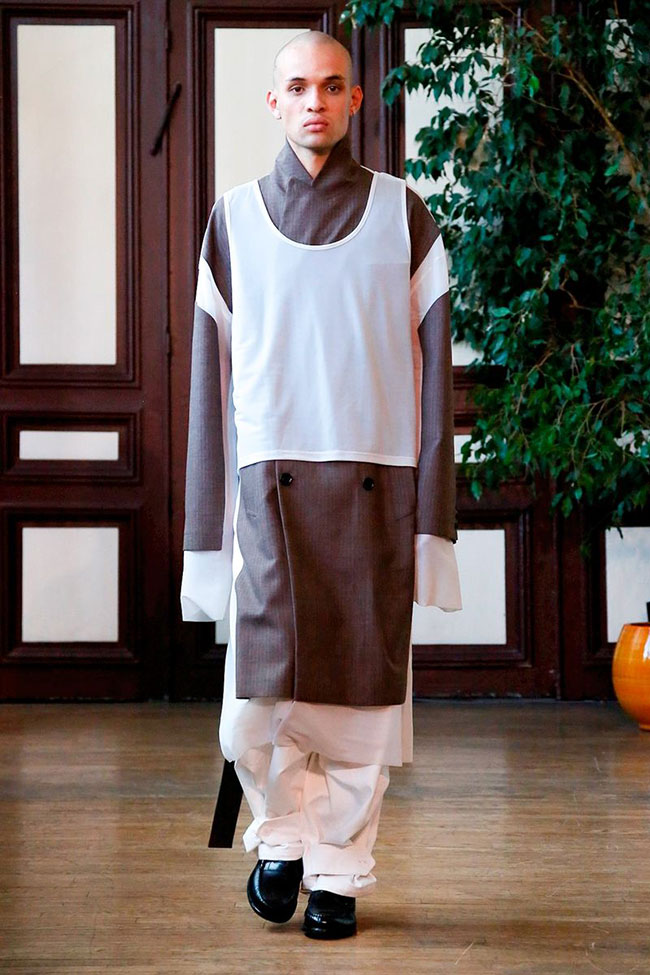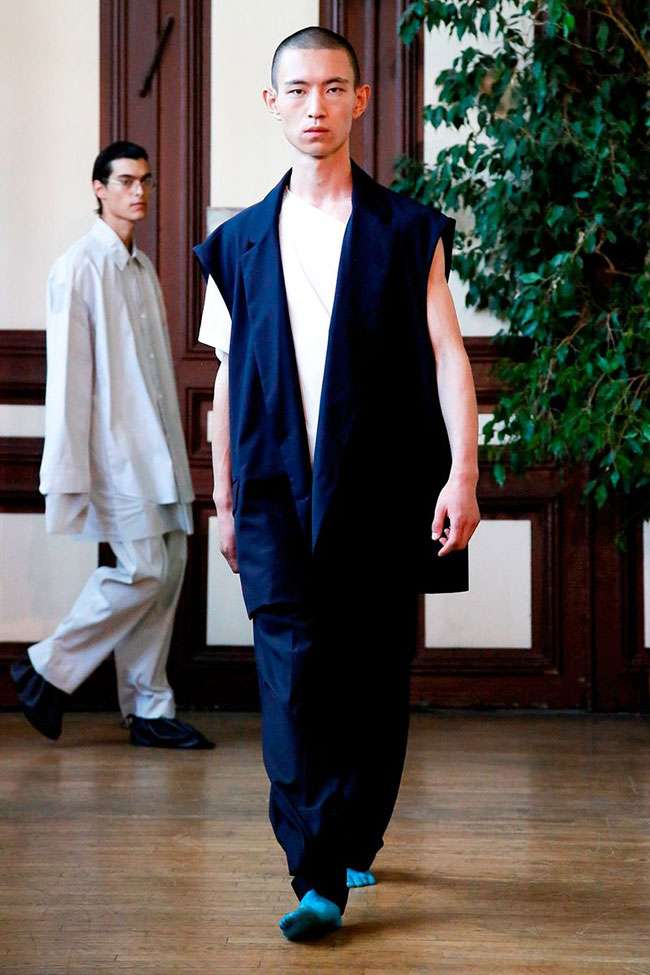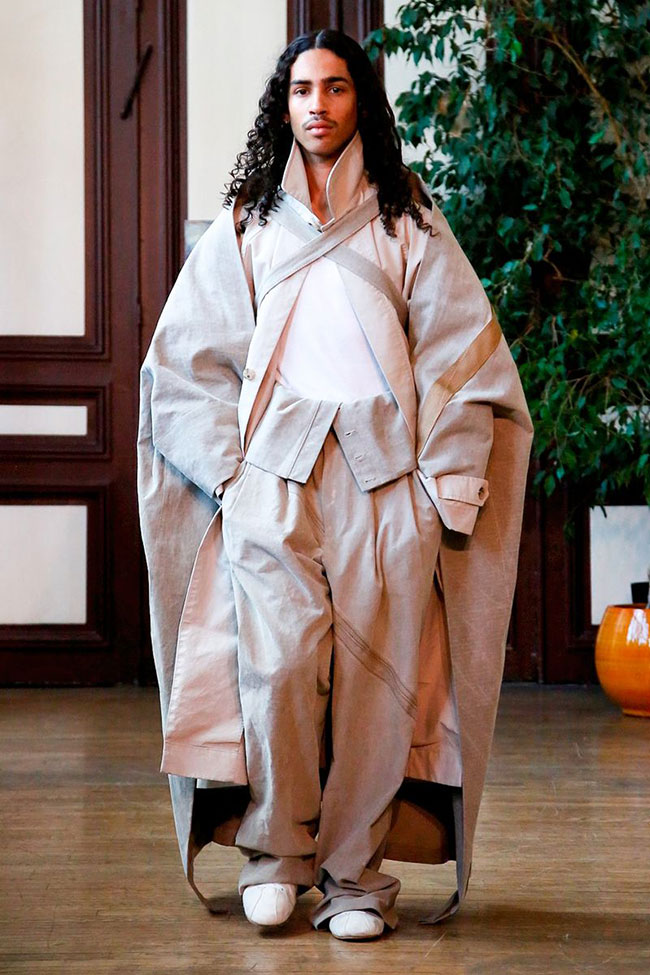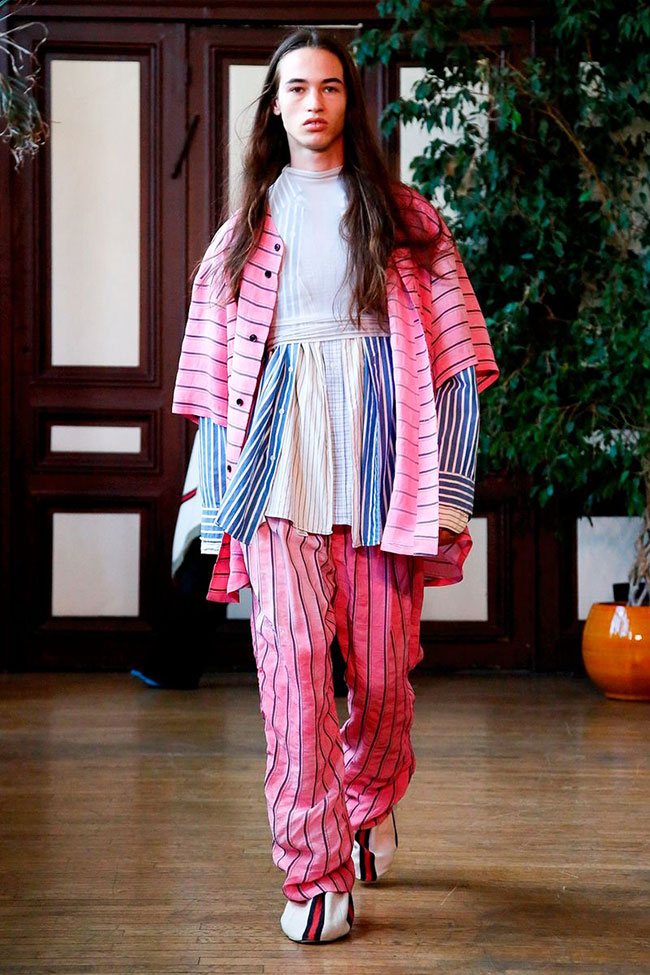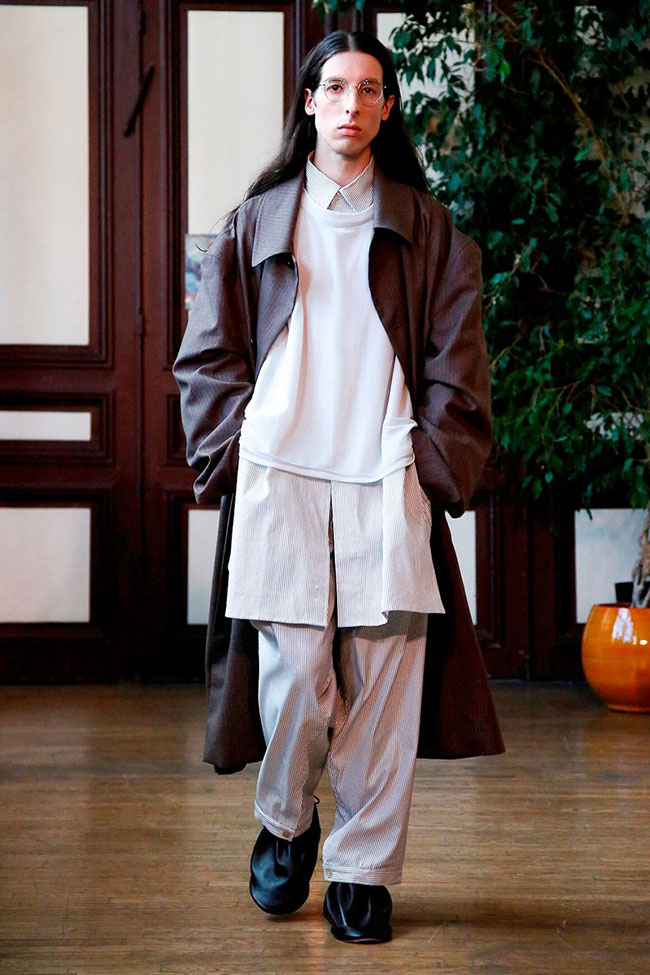 The Shape of Style
The shapes shown throughout the collection varied from short draped shorts and tops to elaborate capes and jackets, poncho inspired pieces that added a unique tribal undertone which was probably responsible for the impressive dramatic effect that was witnessed without any use of vibrant colours. Now that's impressive wouldn't you say?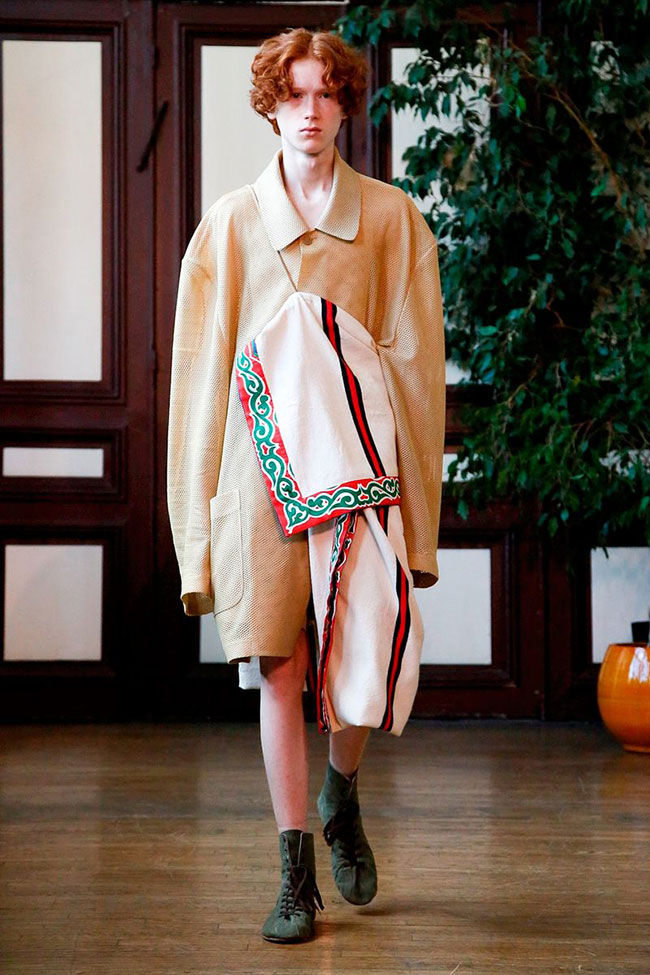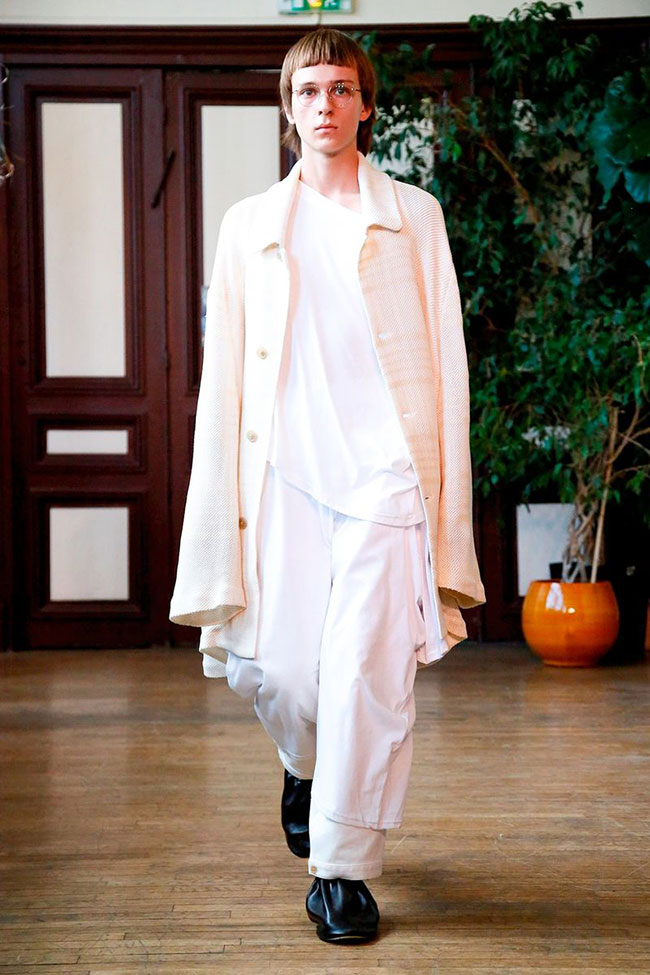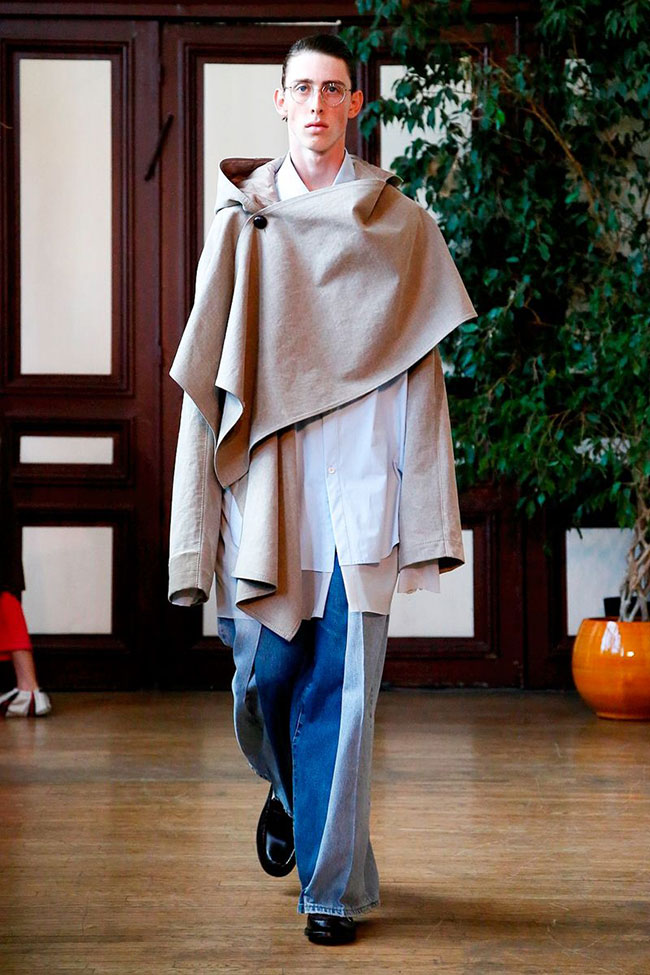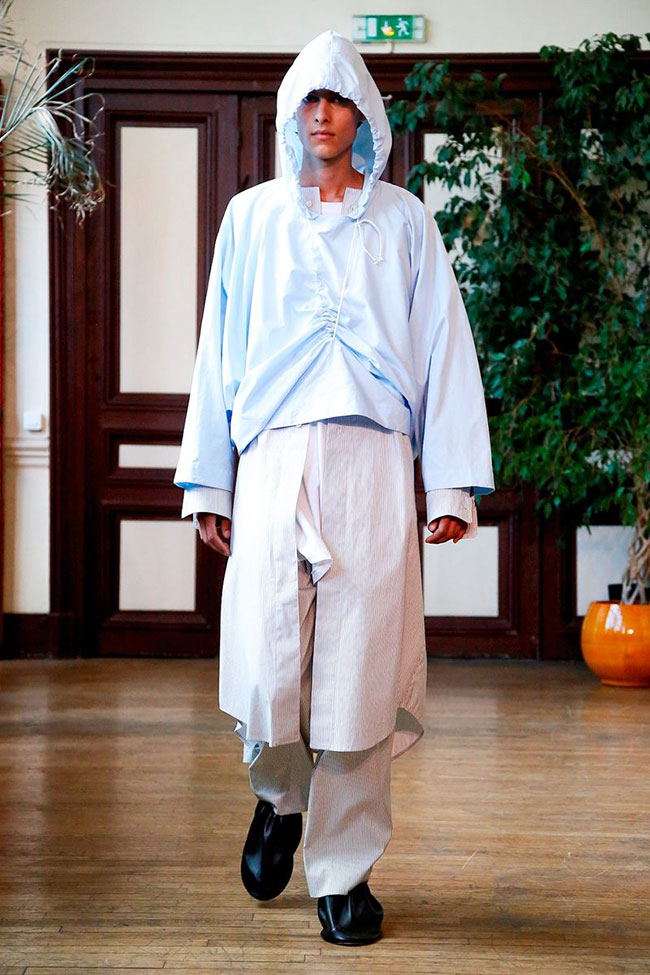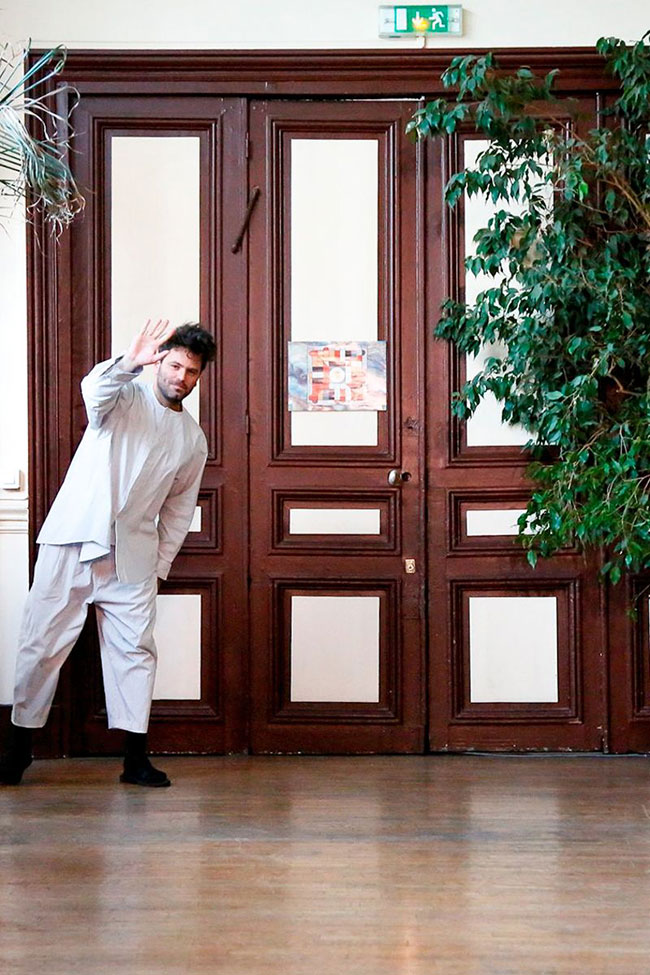 Layering as an Art-form
The innovative shapes and drapery gave rise to the layering of different lengths of fabric and pieces that had a way of playing tricks with the mind. Truly an art-form within itself. Could this element have a link with the human mind or the multi-layering of human existence? A true opening to style and psychology and not leaving out the drama of it all.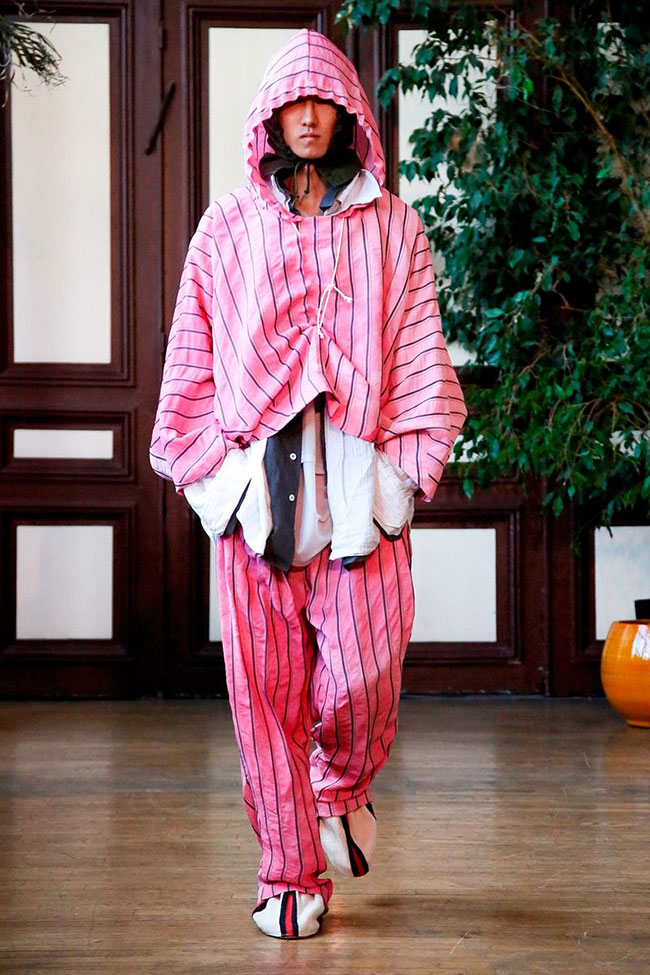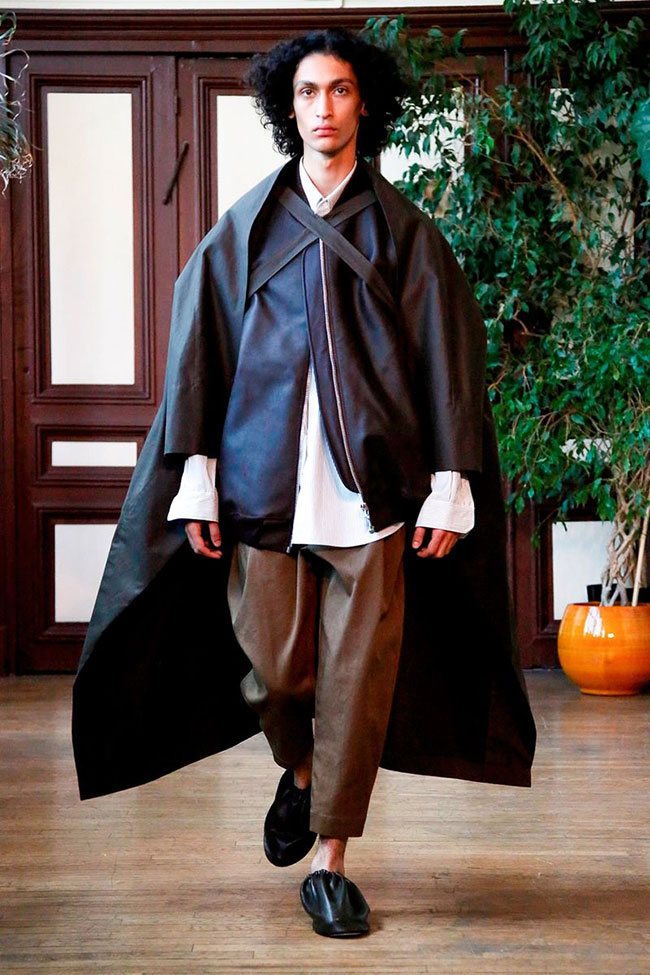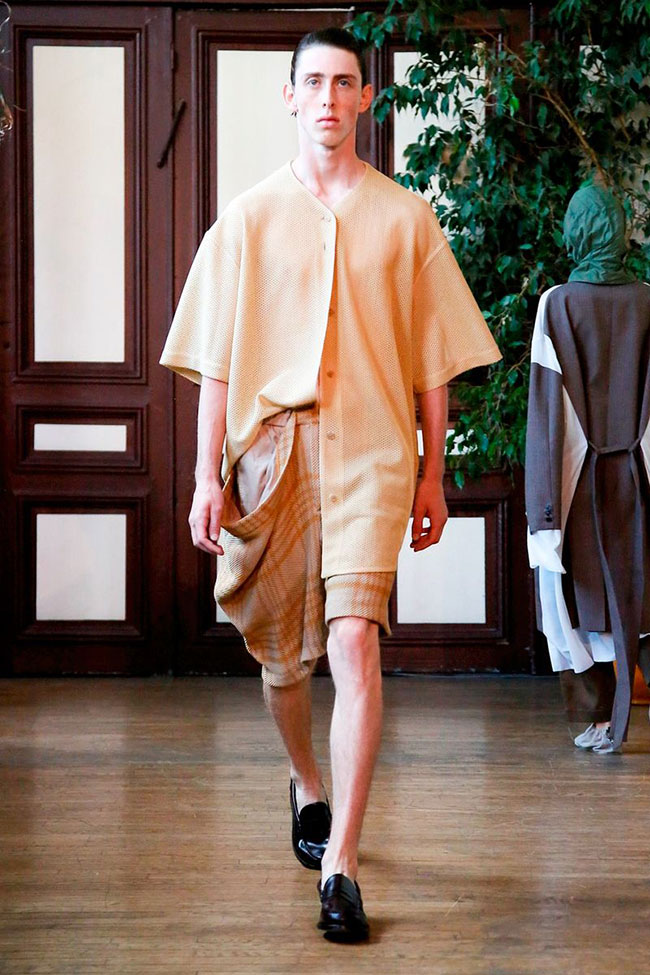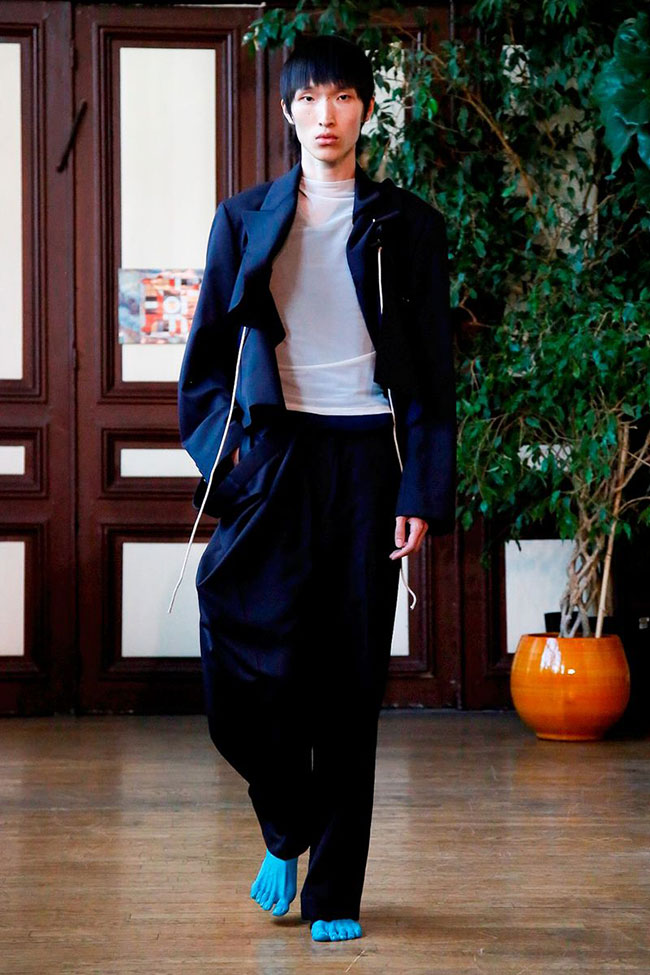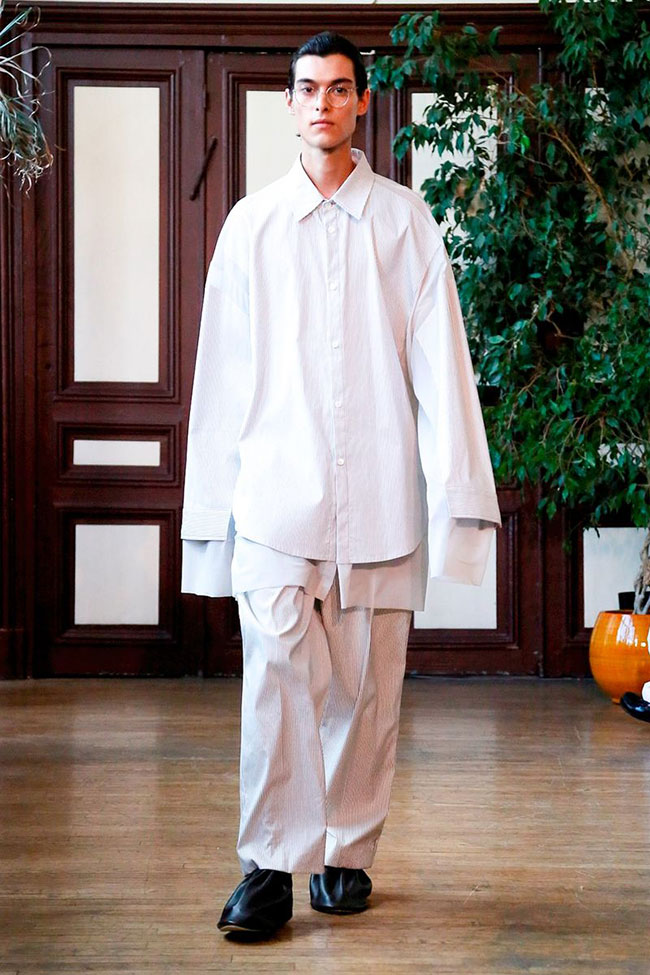 Trending Tunics and Beyond
Various interpretations of the basic tunic was visible at different points during the show. Staying true to design aesthetic, the brand played with style, flow and form, experimenting with length and cuts. It is apparent by the many brands that showed so far, having hints of the tunic in their collections, confirm the tunic trend for 2019 in a big adventurous way.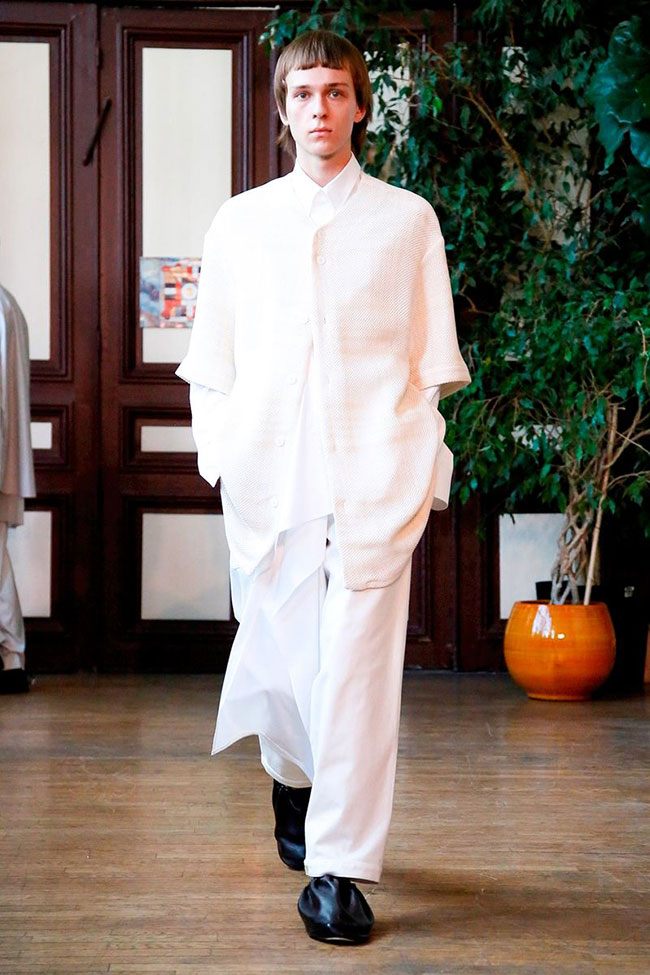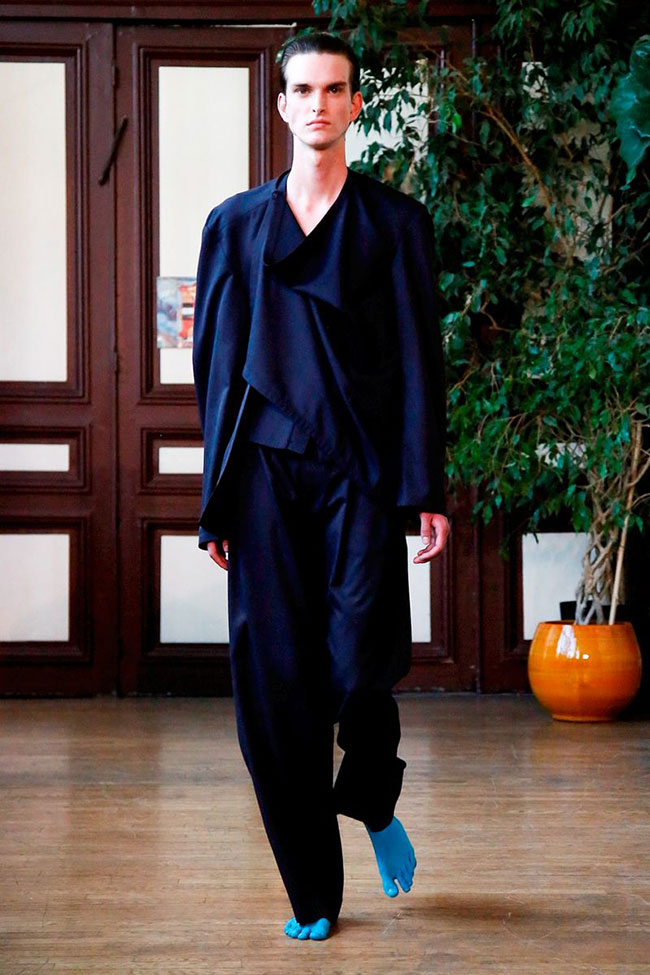 Oversized Effortless Style
What ignited further interest with this collection was the oversized elements of a portion of or complete pieces by the brand. Exaggerated sleeve lengths, oversized shoulders, tunic lengths and pants all working their harmony with each other to make a cohesive style statement from start to finish. Add to these elements the effortlessness of this unique set of looks, gave the collection a completeness that was made known unconsciously.
In ending this note, Hed Mayner showed a continuation of that interesting conversational set of pieces that he is known for and are sure to make their way into many wardrobes by spring summer 2019.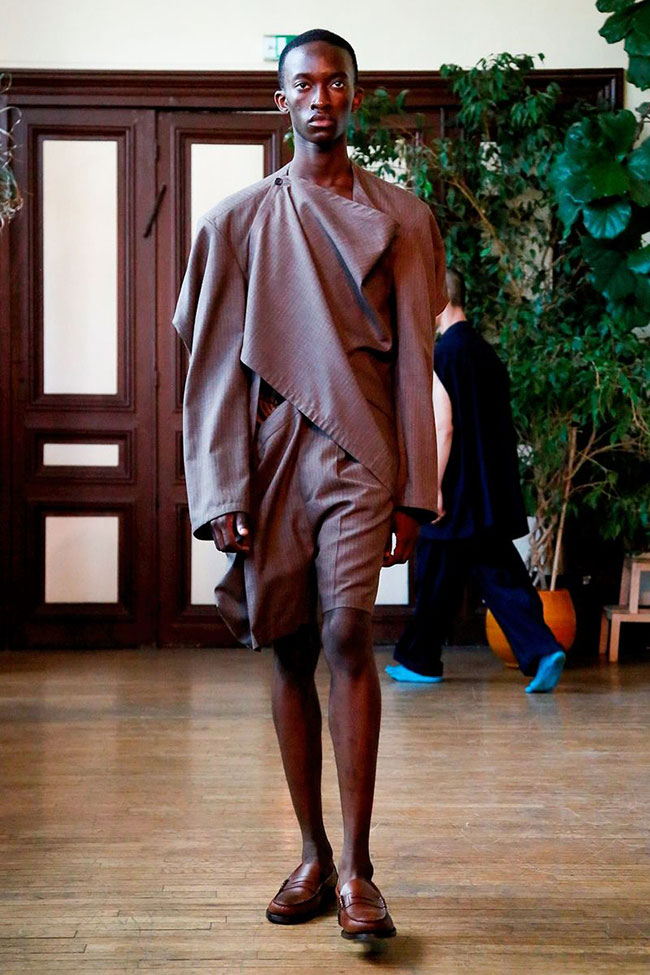 Images Gio Staiano


Hits: 14308 | Leave a comment