Cmmn Swdn Officially Opens Paris Men's Fashion Week Spring/Summer 2019
Designers Saif Bakir and Emma Hedlund of Cmmn Swdn made opening night to Paris Men's Fashion Week every bit as memorable as the impact, energy and social awareness the collection had on the audience. Against a background of what looked like the landfills or somewhere in between, where many garments end up as waste and staying true to the hybrid element the brand is known for, the pieces shown couldn't have been any more hybrid than it was. An interesting mix of youthfulness and subculture, a mix of old-world aesthetics and contemporary, tipping the future of fashion vibes that were both edgy and elegantly sleek.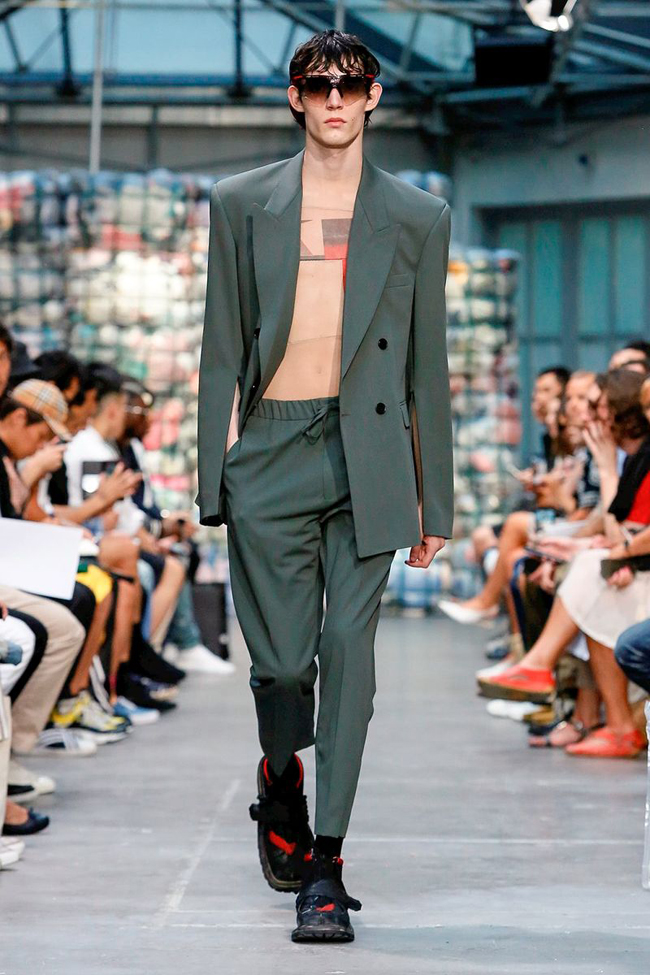 Fresh Takes on Jackets:
Among the many cool aspects of their collection, Cmmn Swdn gave a fresh breath of air to a number of jackets that moved from simple cuts in unexpected places to creative silhouettes that were a good match for the sheer fabrics, woven textiles and the use of denim. The bomber jacket, blazer and trench coat received a new lease in stylish wardrobe staples.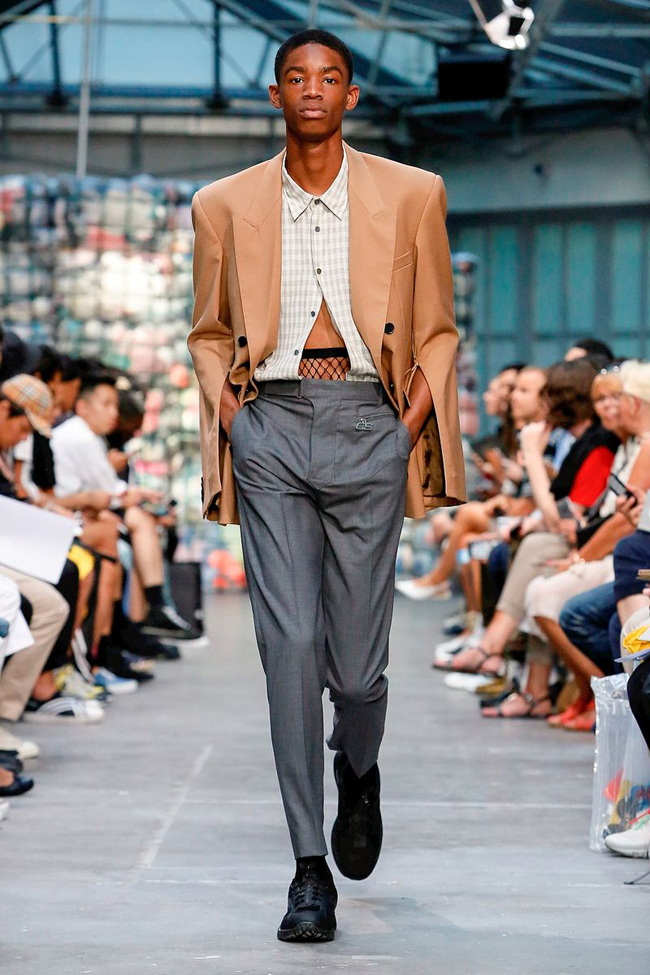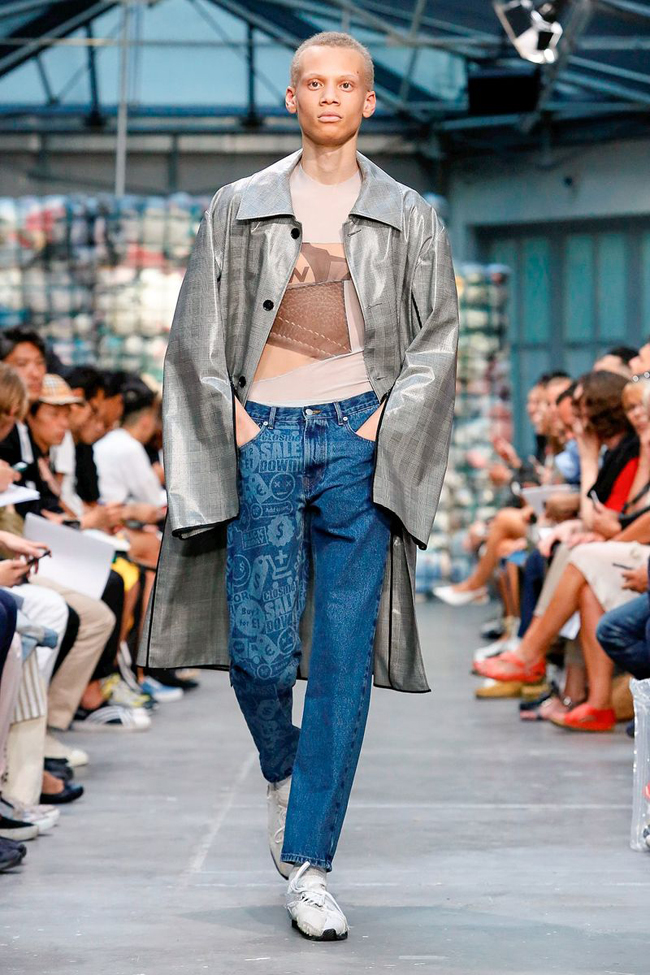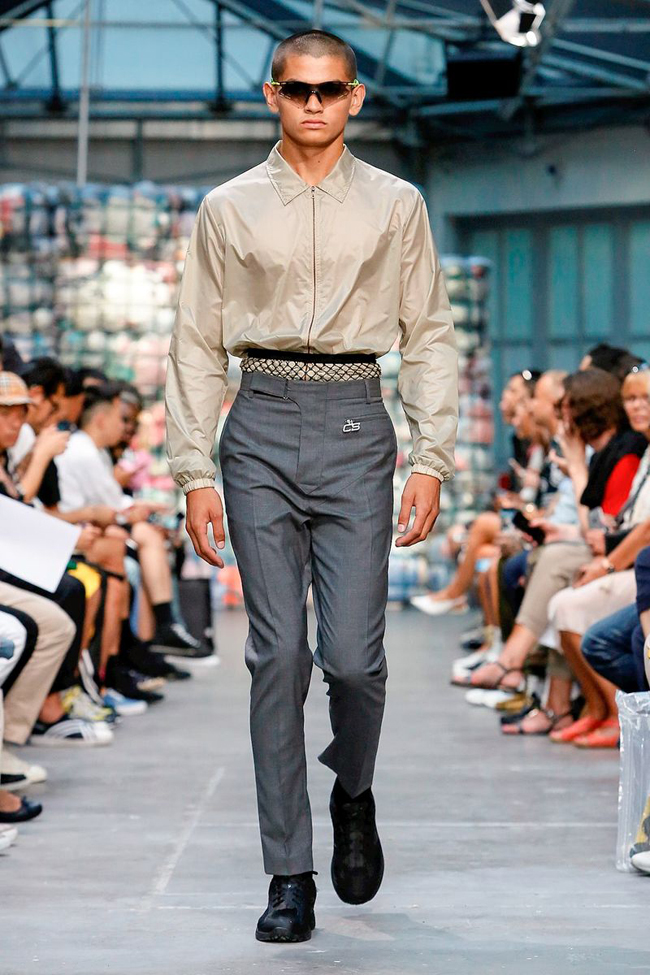 Sheer... Anytime!
What was cool and interesting was the generous use of sheer fabrics, balancing nudes with soft muted hues that added a bit of whimsy against the strong, bold complementing pieces incorporated into each look. So this scribe is glad it's going to be spring, summer and sheer in 2019.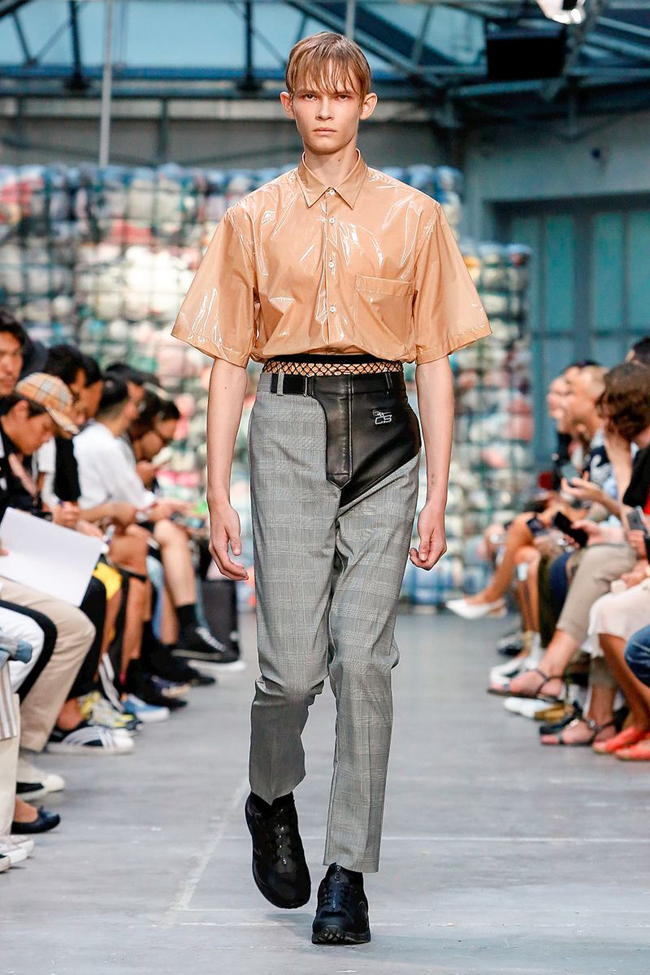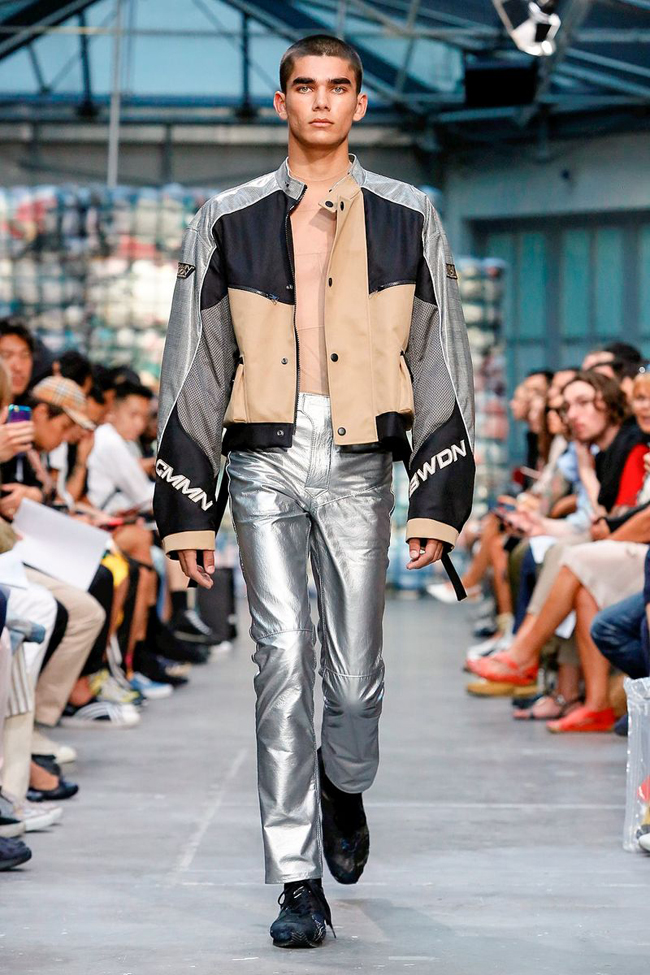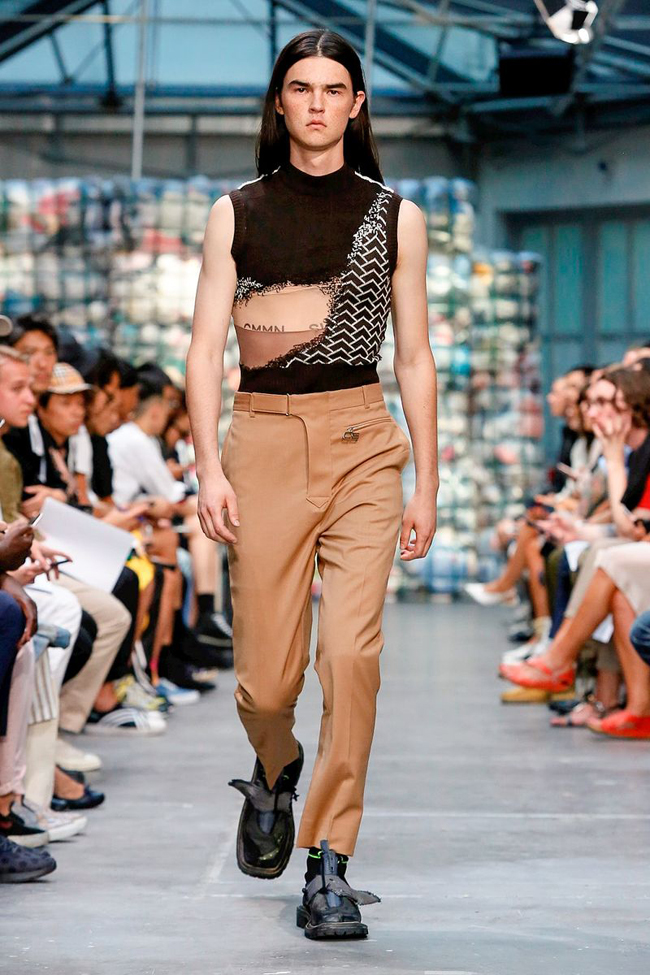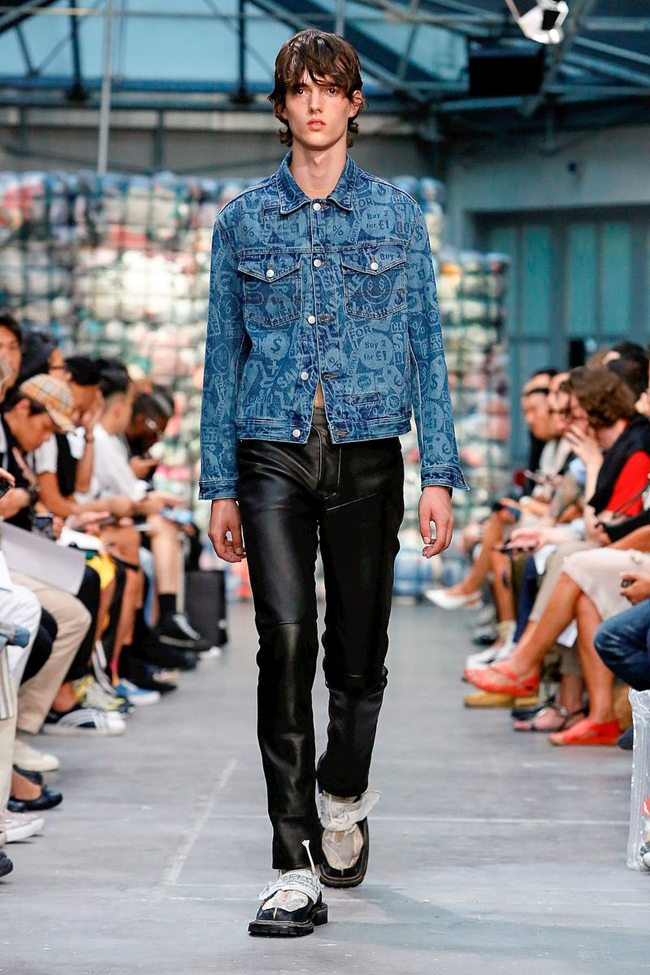 Deconstructed Designs:
Another cool feature of the Cmmn Swdn collection was the deconstructed designs that added an edge as well as a possible social message that is really important and which this scribe loved was how cool and creative upcycling can be. To zero out on apparel and textile wastage and move into the cool world of mixing the old with the new. Even though the designers may have their own inspiration and storyline this factor could be a game changer for fashion across the globe.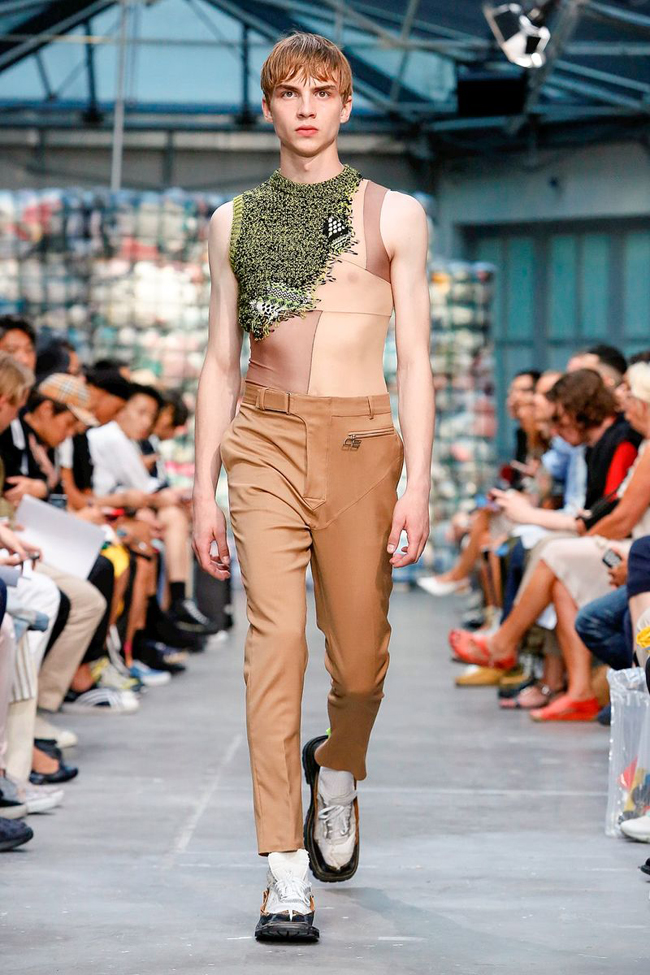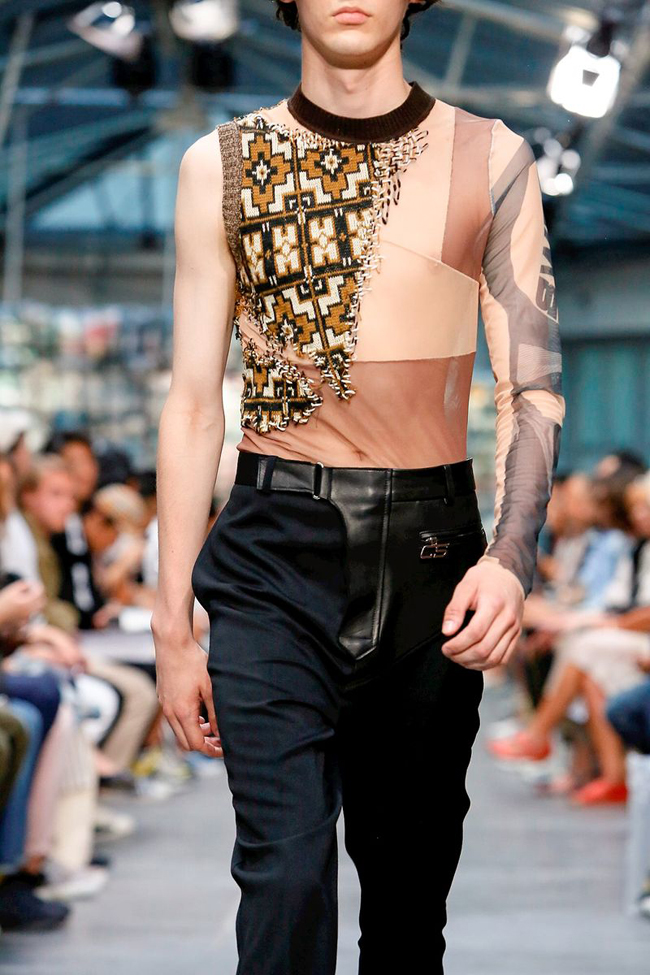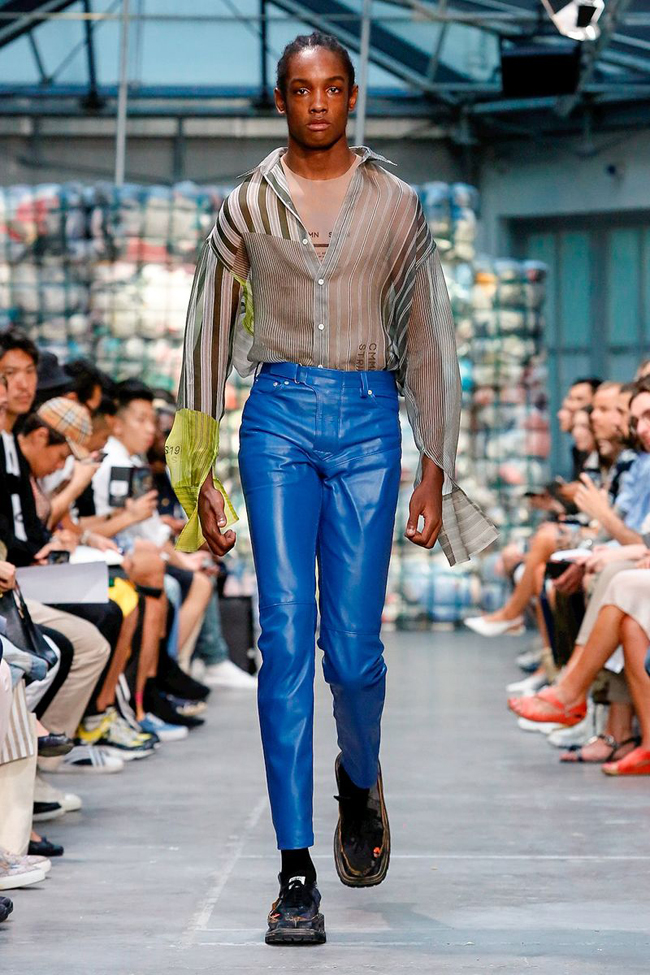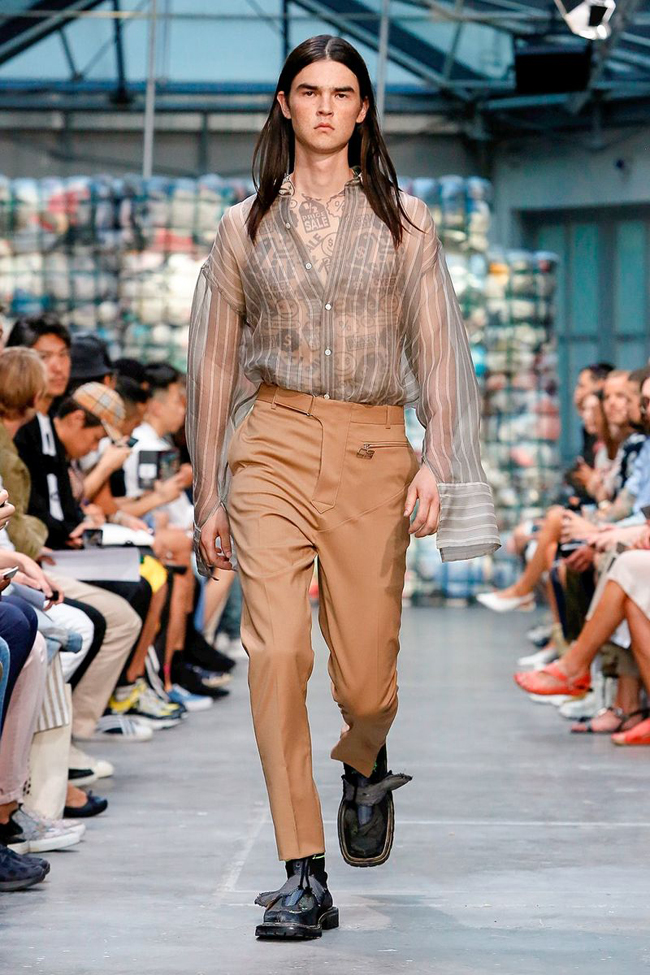 Blast from the Past:
Incorporating hints of well known fashion trends from the past was a really cool interpretation of hybrid that the brand is known for. High waisted trousers, fishnet and leather. A great mix that ads unique flavour to individual looks as well as the collection as a whole.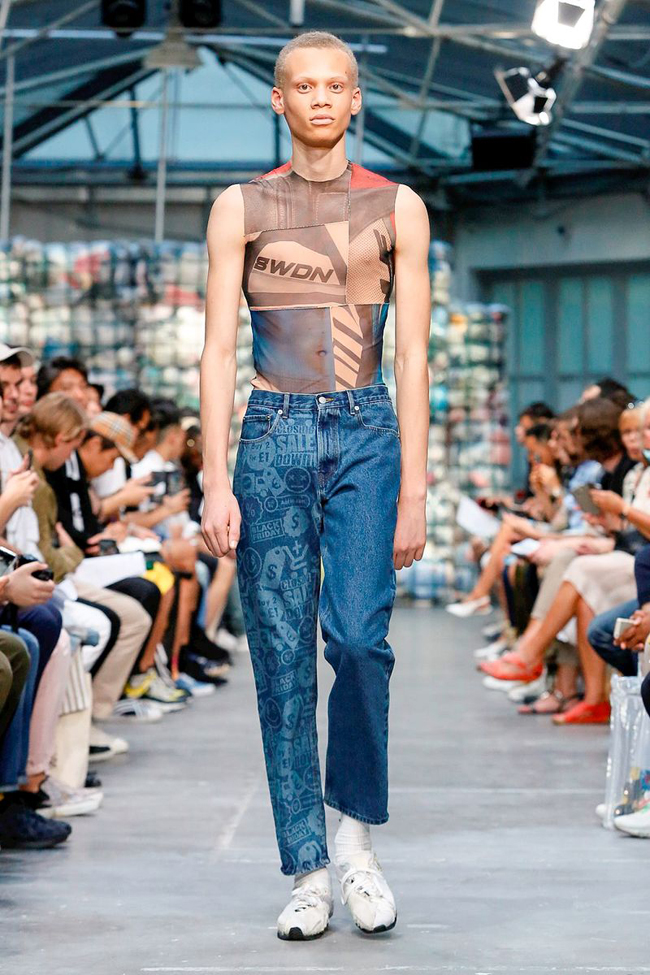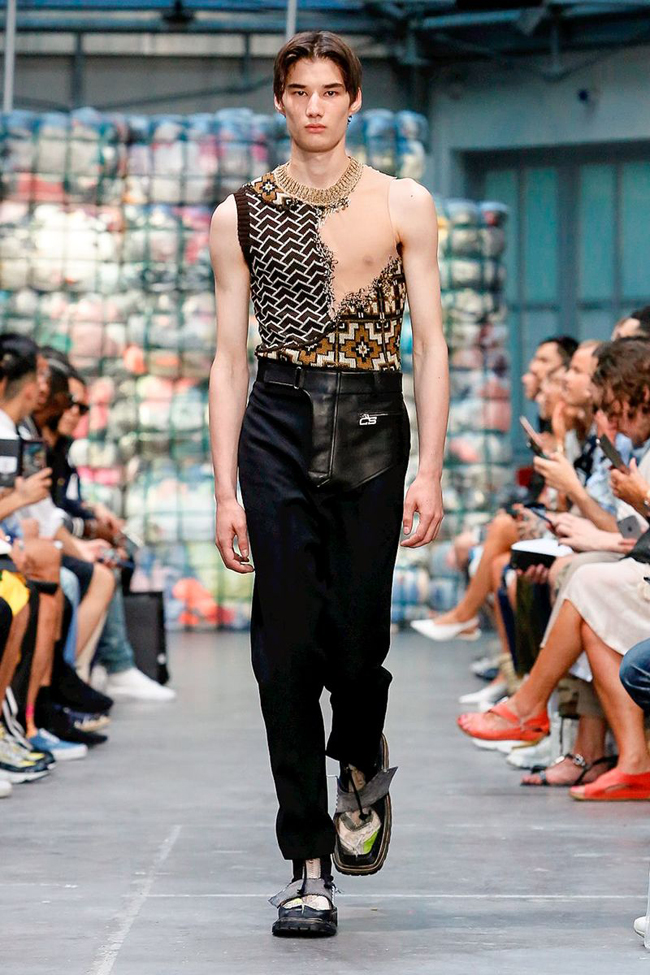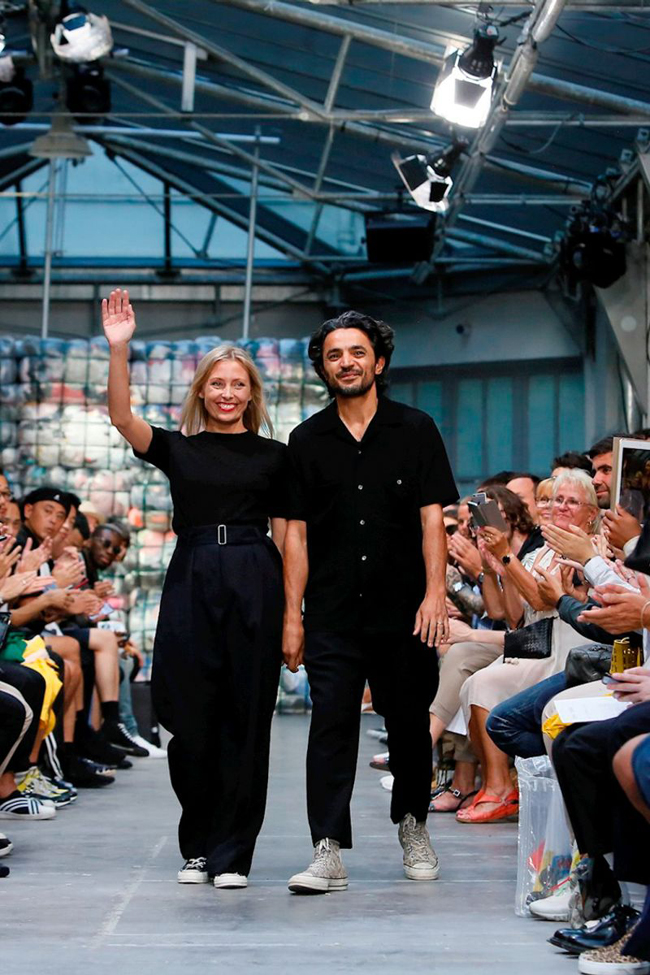 Athleisure Attraction:
With the use of a jogger pant here, an upper there and some track-suit influence, the athleisure element has a whole new level of attraction for spring summer 2019. From the little details to full-blown leisure wear, we'll be seeing a lot of athleisure in the coming year.

Colour Palette:
Alongside the interesting mix of fabrics from sheer, woven textiles, textured fabrics and leather, the colour palette was equally cool and energizing. On one hand there was soft, muted blue, pale pink and peach while on the other, there was an array of bold, vibrant hues that worked well with the neutrals and earth tones.

Whether on not the designer duo were intentionally going for the environmental message of zero waste and being more conscious of the environment, tucked amid their hip and hybrid collection is up for grabs. What is certain though is that we'll not only be seeing a very diverse, youthful, culturally aware 2019 but one that will have Cmmn Swdn written all over it.

Photos by: Gio Staino


Hits: 10865 | Leave a comment