How Facetasm Fascinated Us at Paris Men's Fashion Week 2019
From the abstract to the outlandish, the vibrant colours to the creative techniques of layering. Hiromichi Ochiai for Facetasm showed a collection that was every bit as eccentric as it was artistically reflective of current day global village. Including an interesting mix of different art-forms, silhouettes, styles and sentiments that evoke curiosity while hinging on folklore and the beauty of story-telling. Here's just how Facetasm fascinated us at Paris Men's Fashion Week for 2019.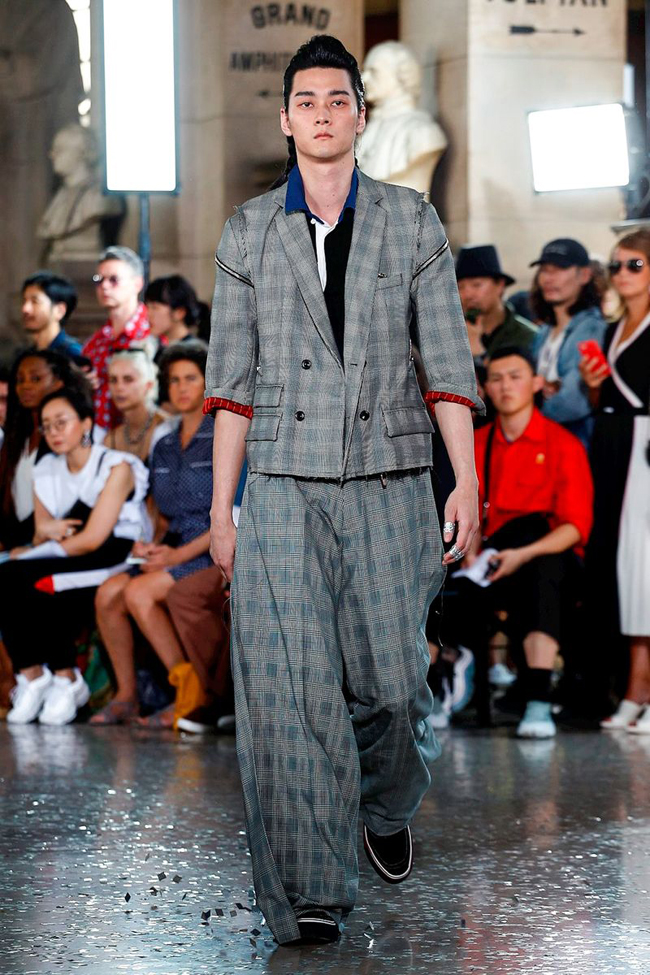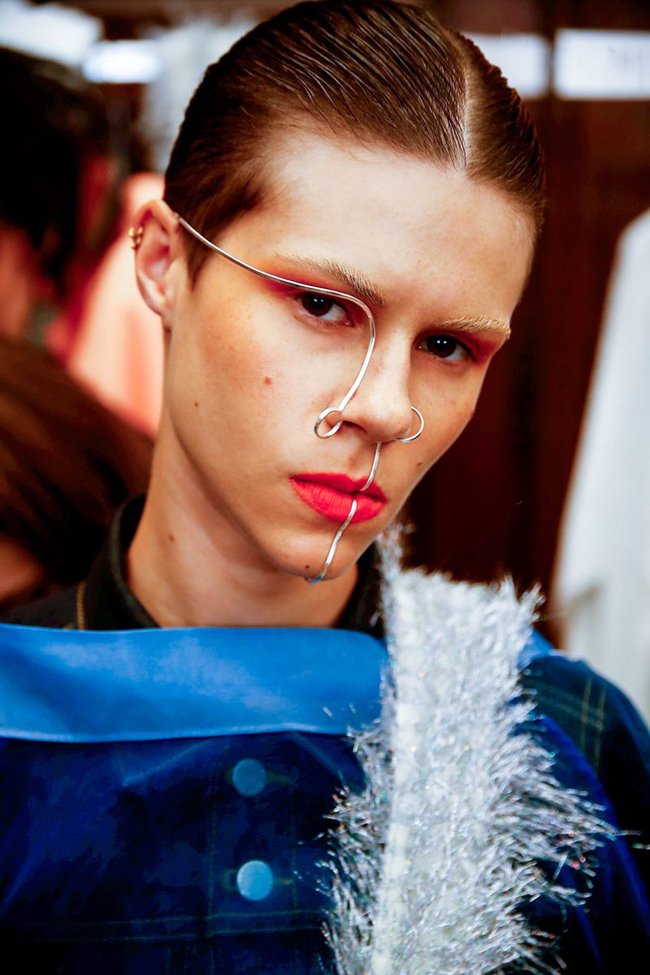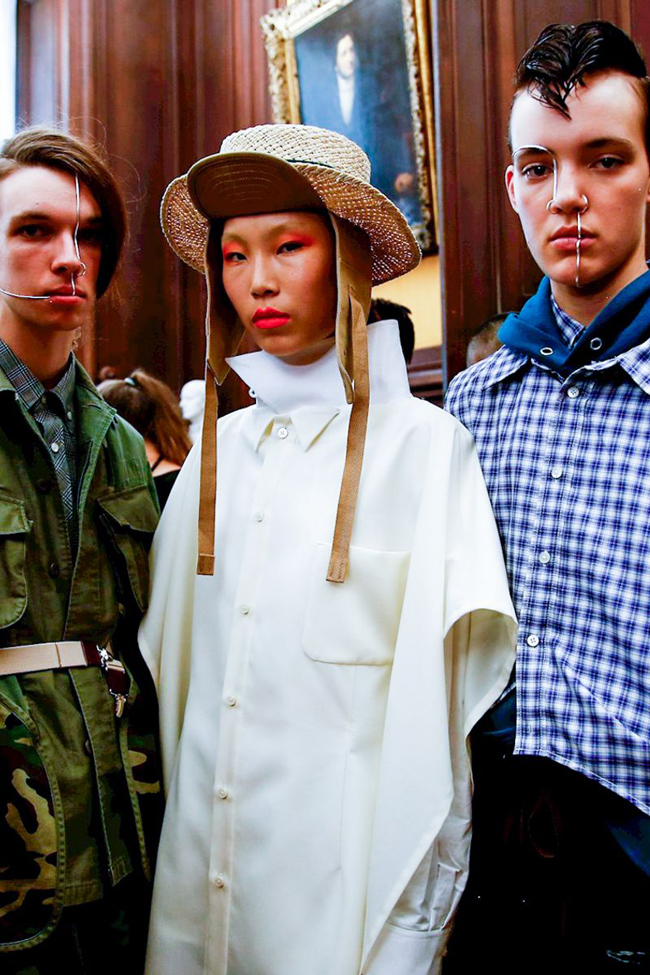 Statement Face-clasps
Often times especially at fashion weeks clothes, shoes, accessories and details related, are commonly noticed by all. Facetasm changed that with the inclusion of statement face-clasps reminiscent of old-world tribal influence or new-world gothic inspired feels. The cool face clasps interlocking from nose to lips really made an impression that had heads turning instantly.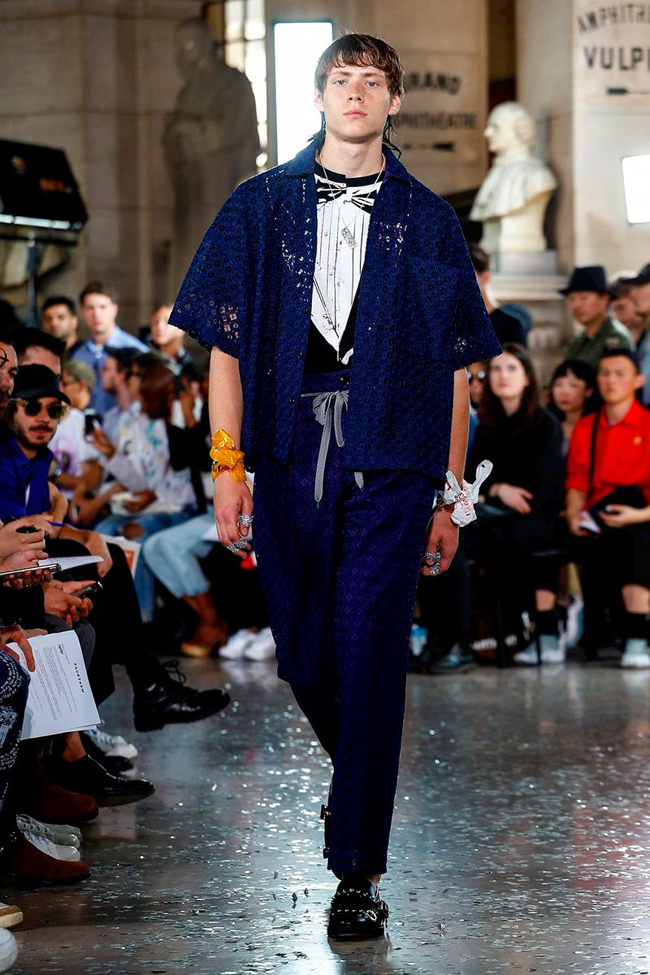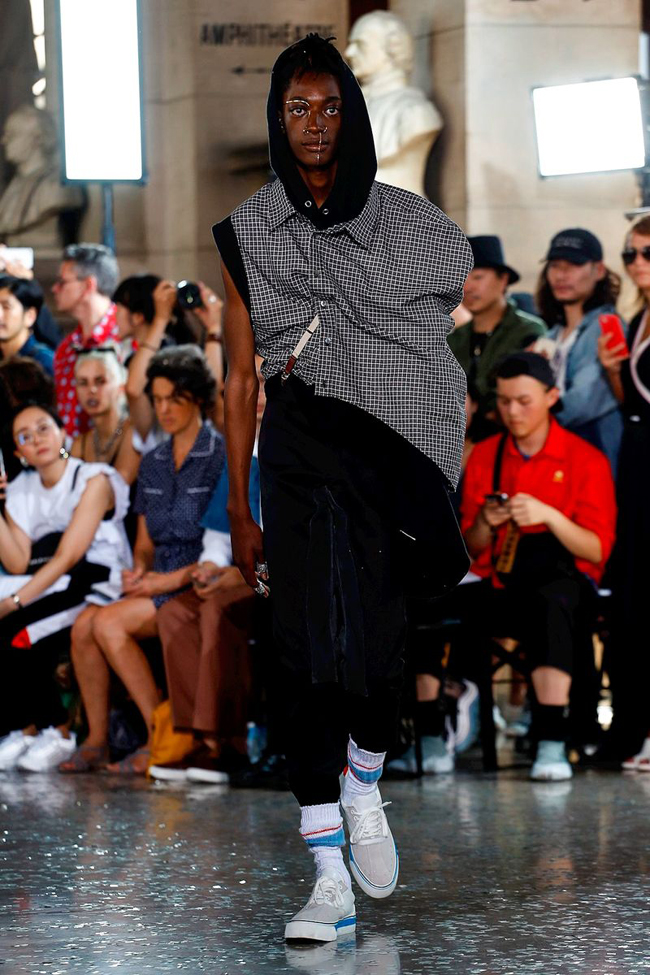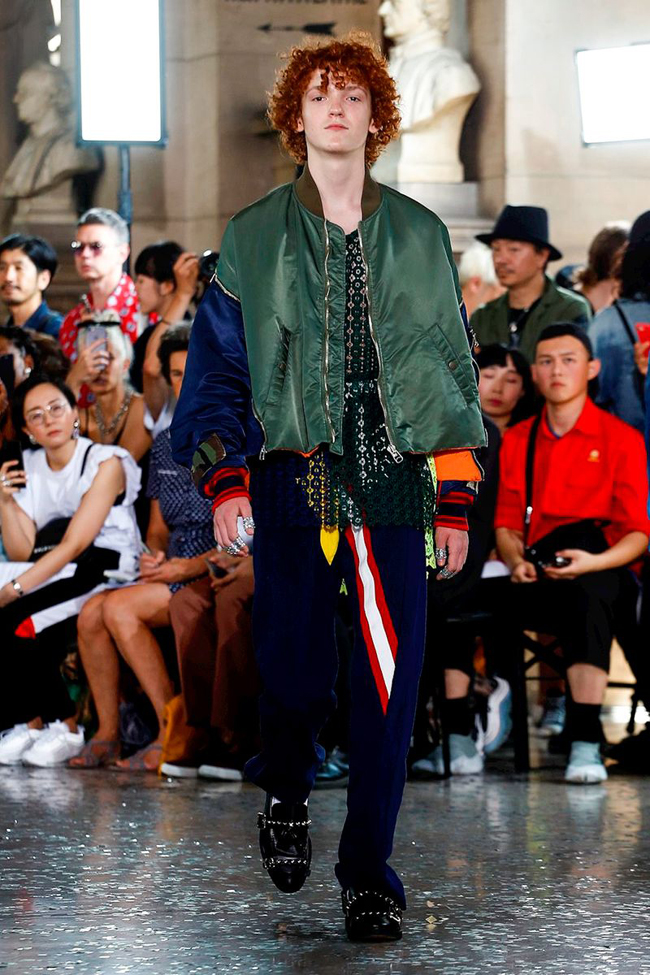 Denim on Denim under Denim
We've all seen and heard of the denim on denim trend that has perhaps been done to death but not this new trend that will surely take the world by storm. Incorporating denim on denim under denim was a good execution of a quirky cool way to show-off your love for denim and this way you can even make a statement that is effortless and cool. The retro hairstyle and chunky necklace in one case, made for further visual interest that really spoke soft rock.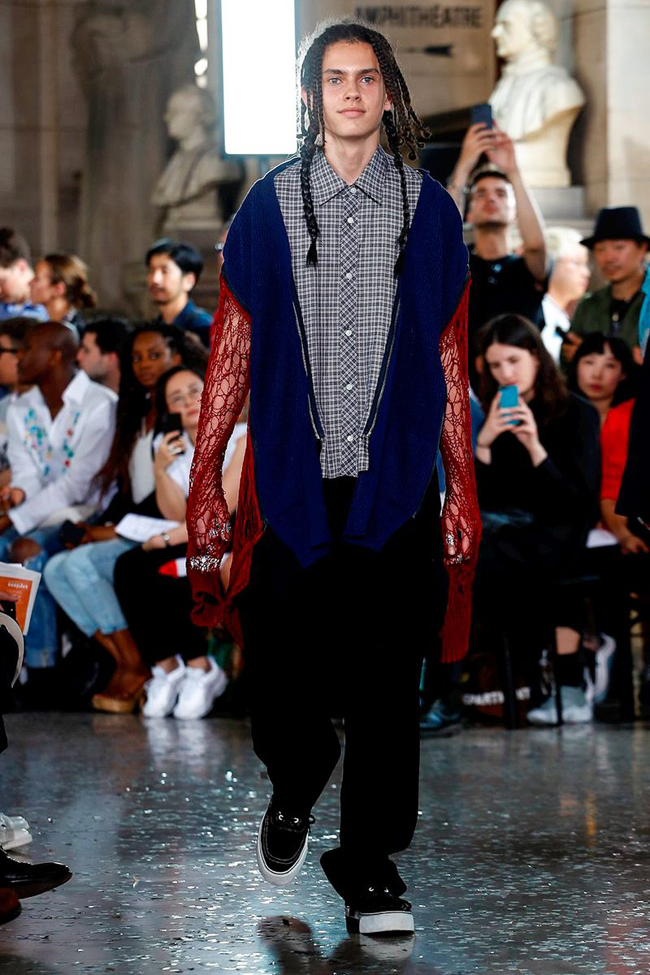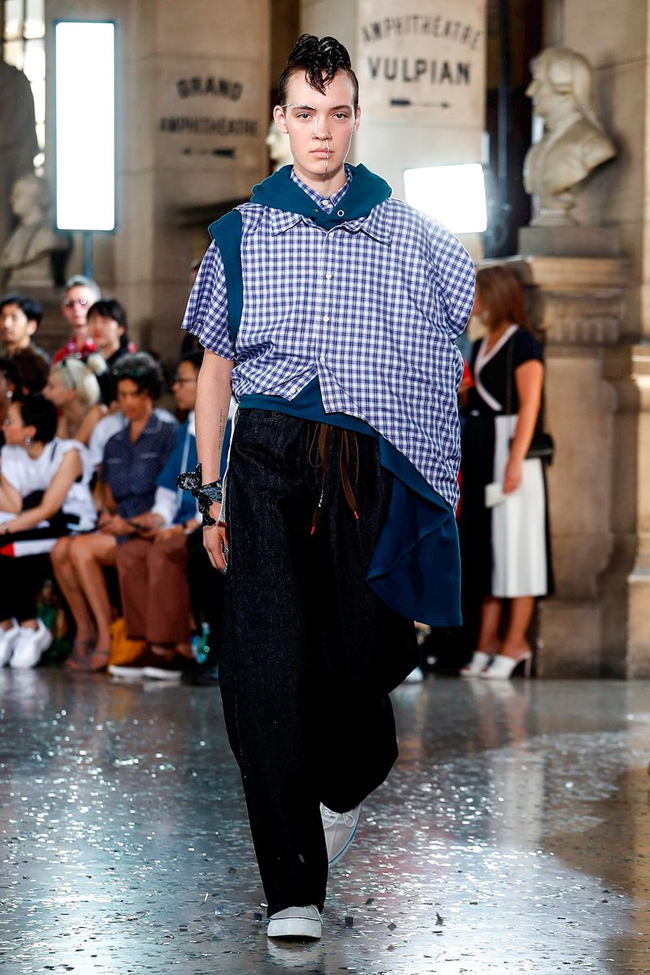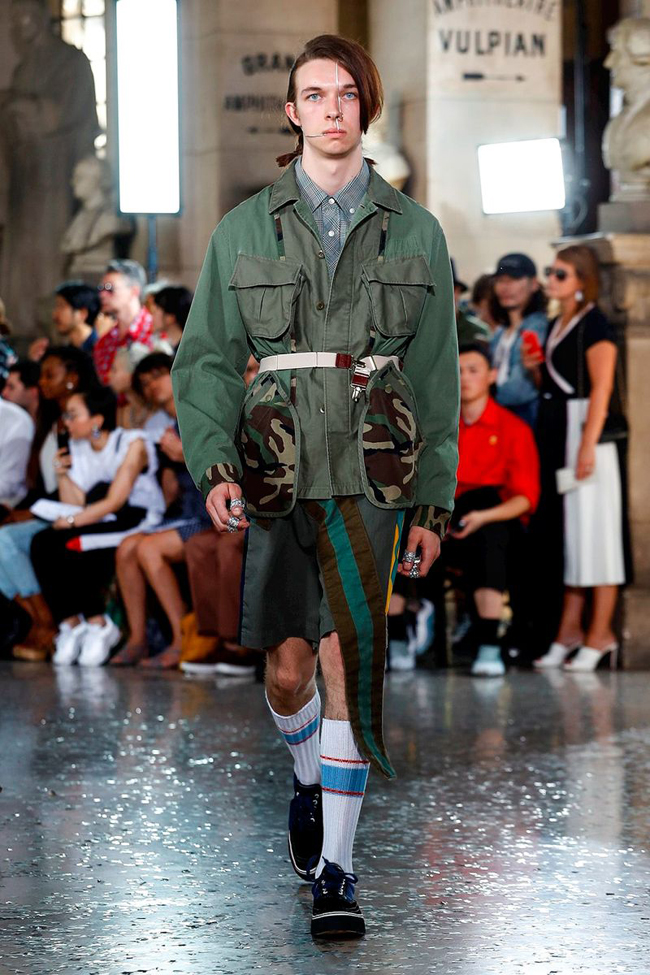 Fringe Fatale
It was a nice surprise to see fringe used in the Facetasm show and not in a very literal sense but more in sync with whimsy and drama. The glam looking silhouettes and style added a powerful dose of Wow factor that can be read in several different contexts from fairytale fantasies to cultural influence and more. The rich tan colour adds further pizazz to not only the looks themselves but the entire collection as a whole.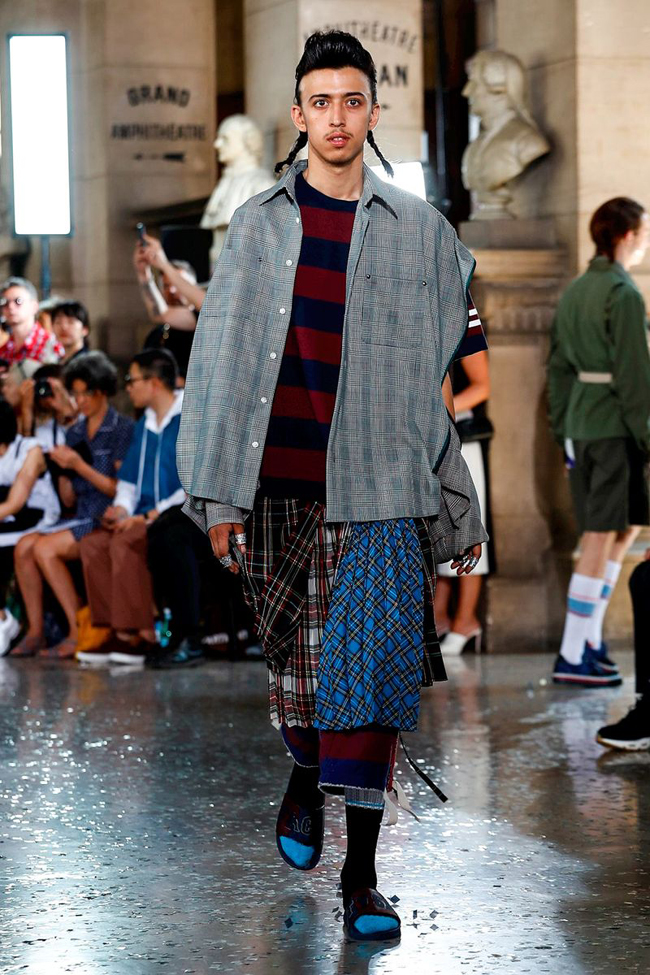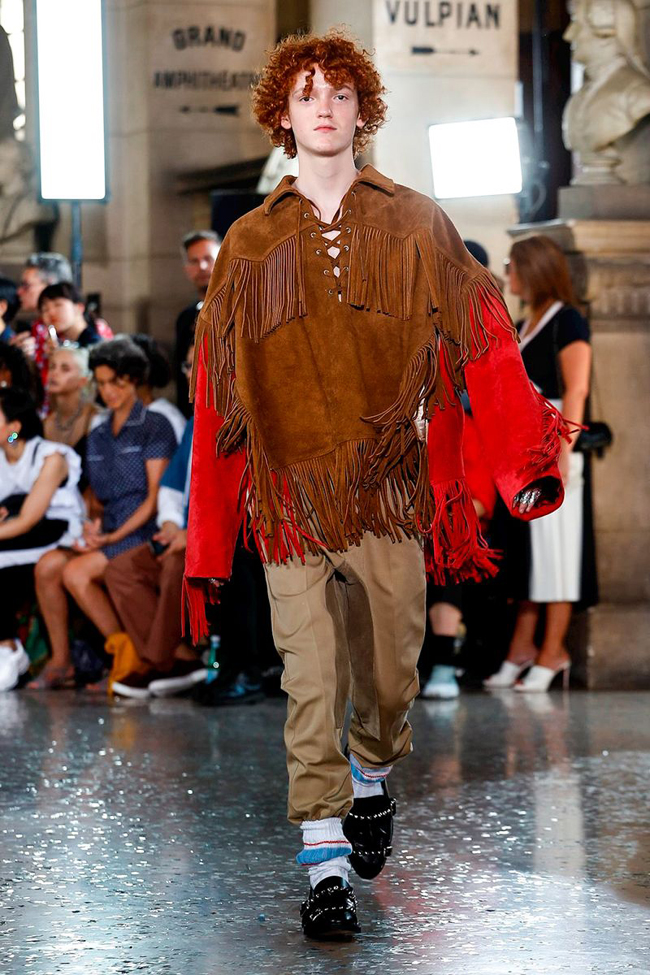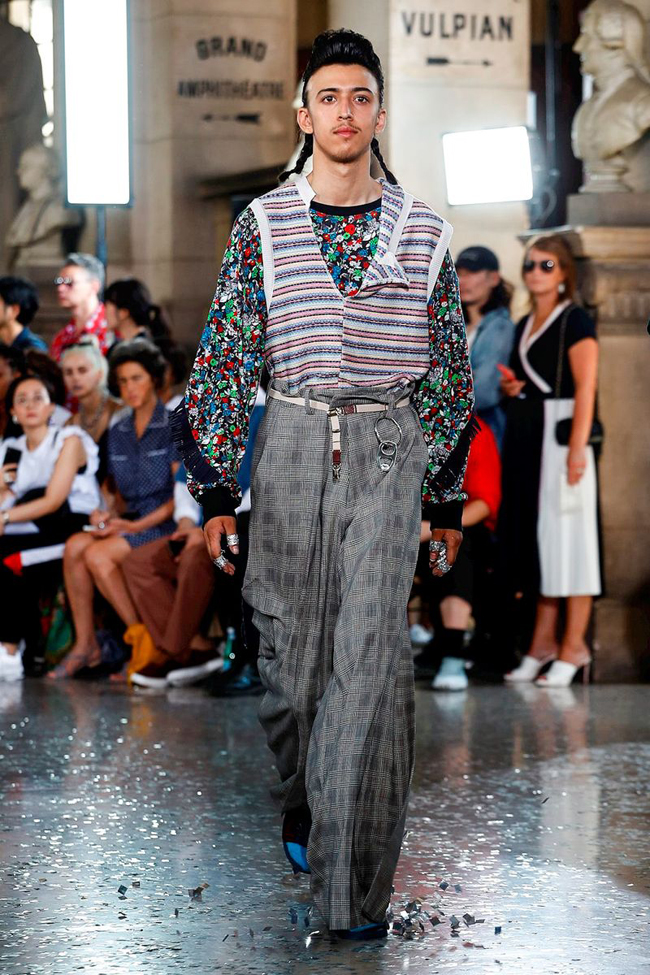 Checks, Stripes and Quirky
Quite a bit of checks and stripes seen at the Facetasm show and the addition of quirky elements made them all the more interesting, fresh and artsy. A step-up on tailoring, old world high waists and broad pant legs enhanced the push forward in terms of aesthetics, style and dramatic effect. To extend the points of interest a bit further, the use of narrow belts, side detail and drapery to form different vibes and shapes successfully pushed the envelope.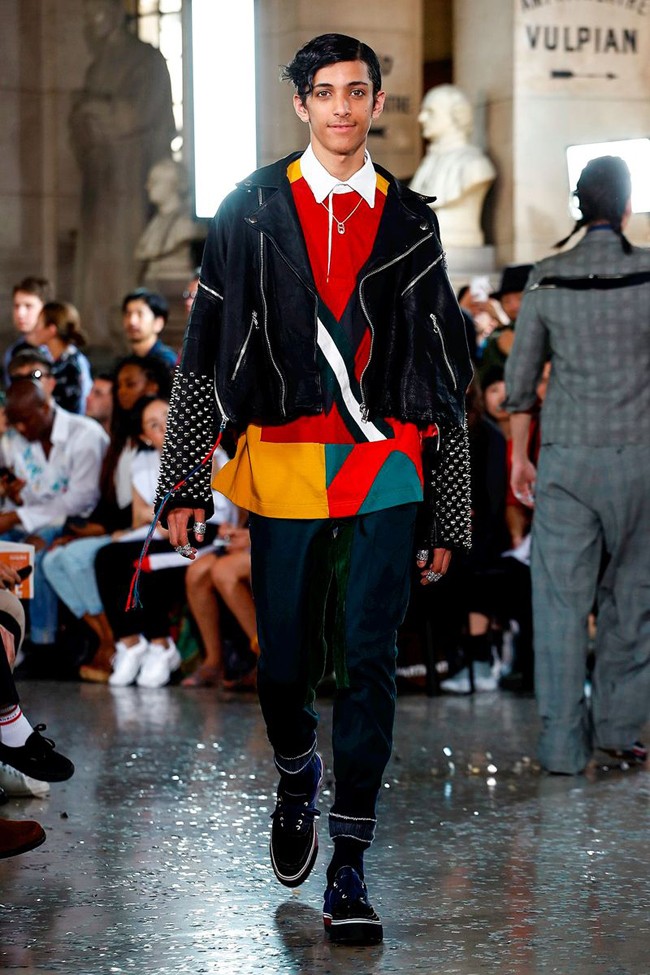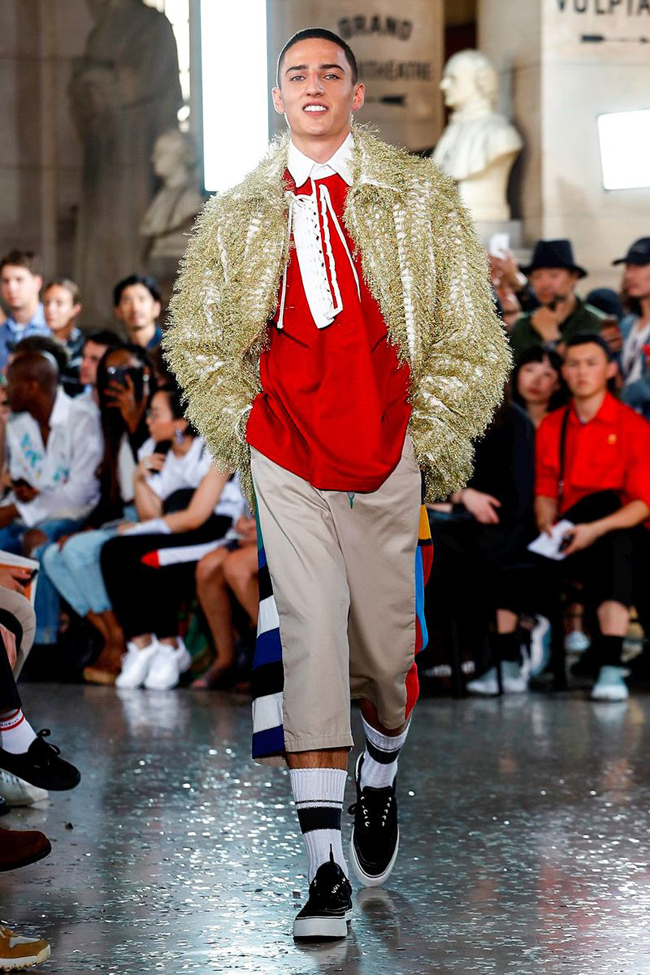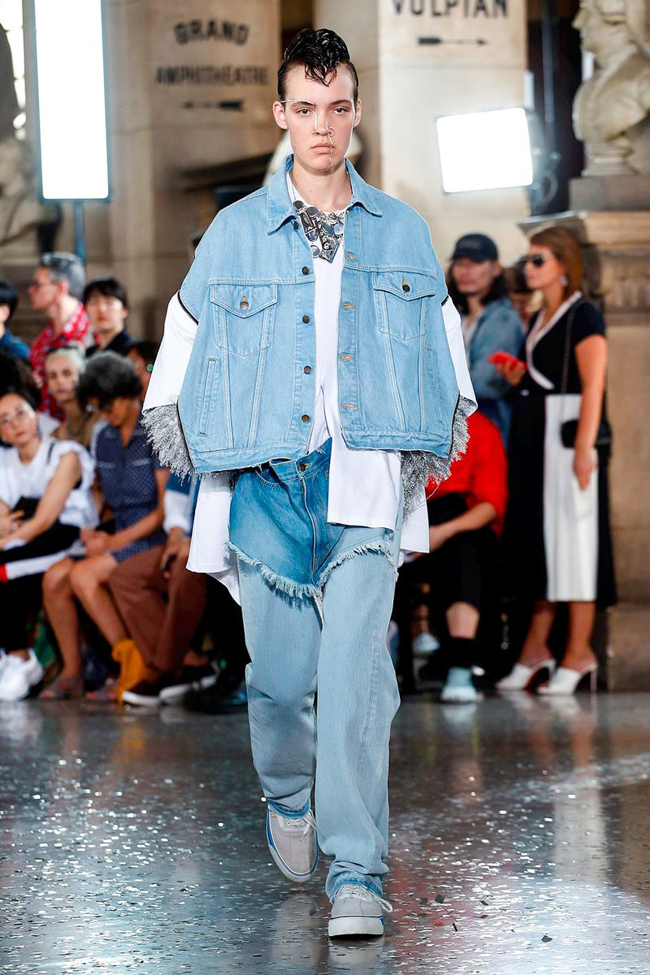 As with all collections, fabrics play an important role in telling the story of each designer and Facetasm is no exception. Sheers, denims and lace were seen in full swing lending a unique tone that moved in line with every design, detail and look that was shown. From romantic undertones to classic old-world feels, luxurious lace used in contemporary ways help elevate the vision and execution of that fascinating fashion by Facetasm.

In closing, the collection had a host of cool elements and honourable mention goes to the white shirts and shapeless oversized silhouettes that truly brought a new life to classic, effortless style.

Photos: Guillaume Roujas


Hits: 10969 | Leave a comment