Wooyoungmi show at Paris Men's Fashion Week
What made the Wooyoungmi show unlike any of the others was the cool and interesting tie between retro elements combined with country inspired feels with a modern twist. The striking colour palette that had soothing hues drawn from nature such as buttercup yellow, dusky blue, earth tones, maroon and pale grey. The prints added further interest and authenticity to the looks that included stripes, plaid, checks and textures. Modern twists were reflected in the accessorizing, the bags, boots and hair.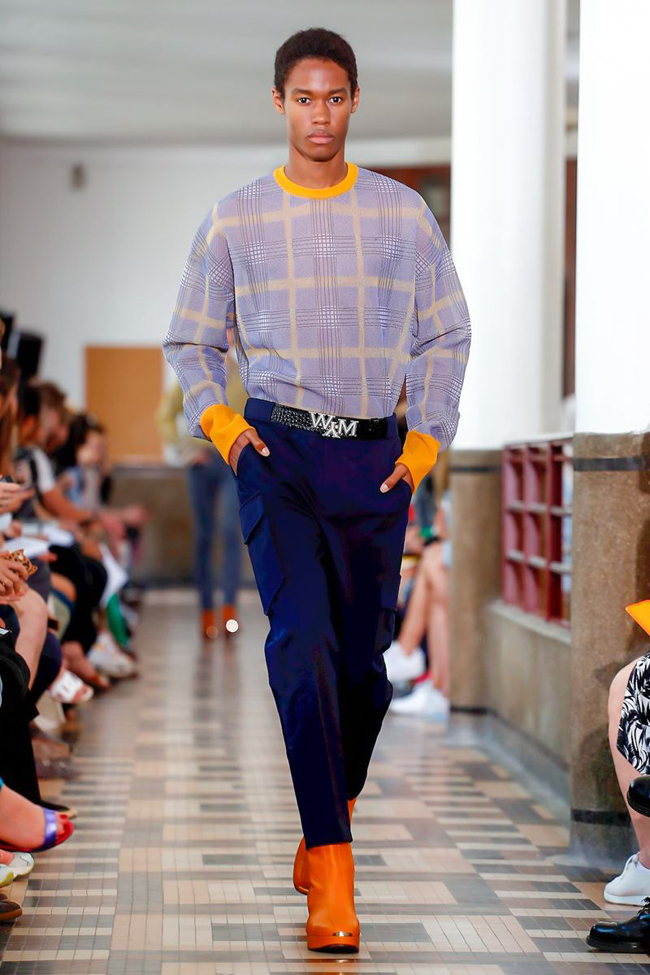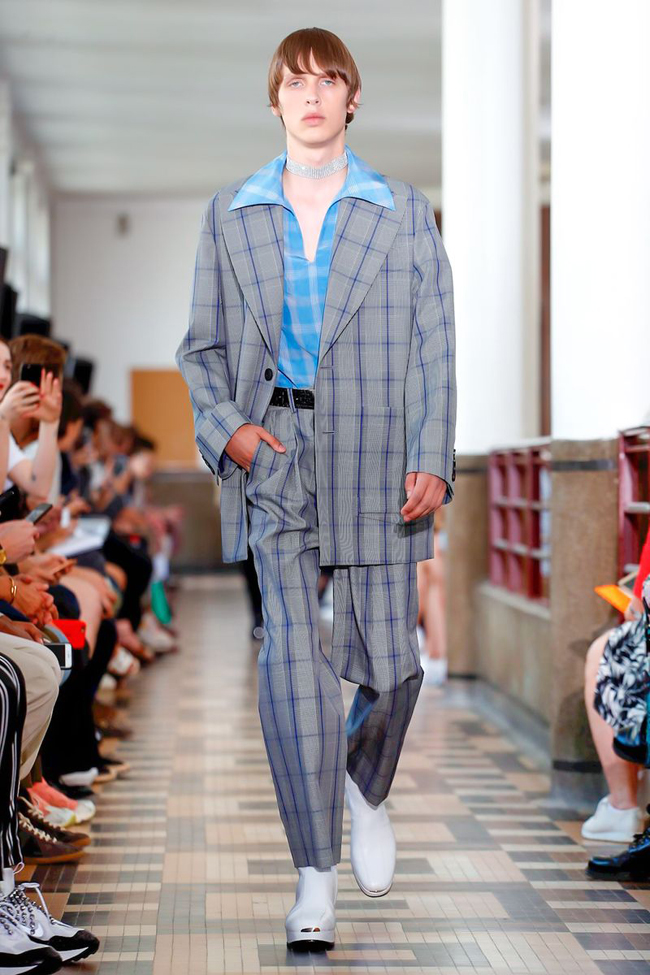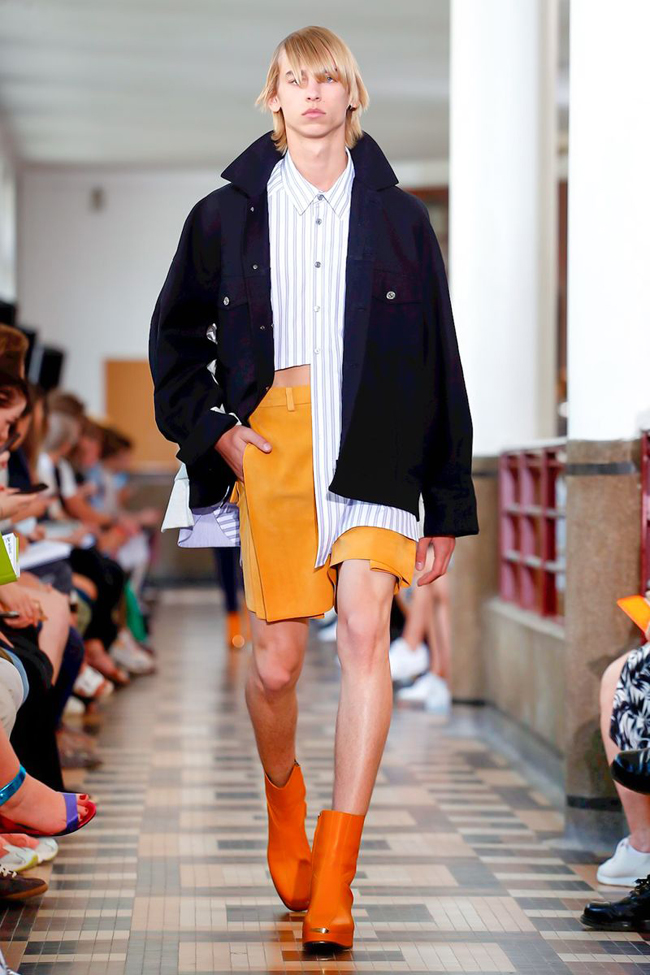 The silhouettes were an eclectic mix of classic old-world style and modern unexpected cuts and fabrics that form a window into the story behind the collection. From whimsical looks to modern tailoring techniques that evoke a sense of versatility of the pieces and diversity that many can relate to, seeing themselves in the ensembles that exhibited an effortless approach to dressing up.
Suits and Jackets
From the oversized shoulders to the wide jacket and coat silhouettes that were an instant reminder of the joys and simplicity of the past. Using this classic foundation to build a range of suits, jackets and coats with a modern flare and interesting detail made this area of fashion apparel one of the most innovative among those shown so far. The further addition of strong, masculine checks and stripes with soft, fluid undertones pushed the envelope in the attention grabbing department.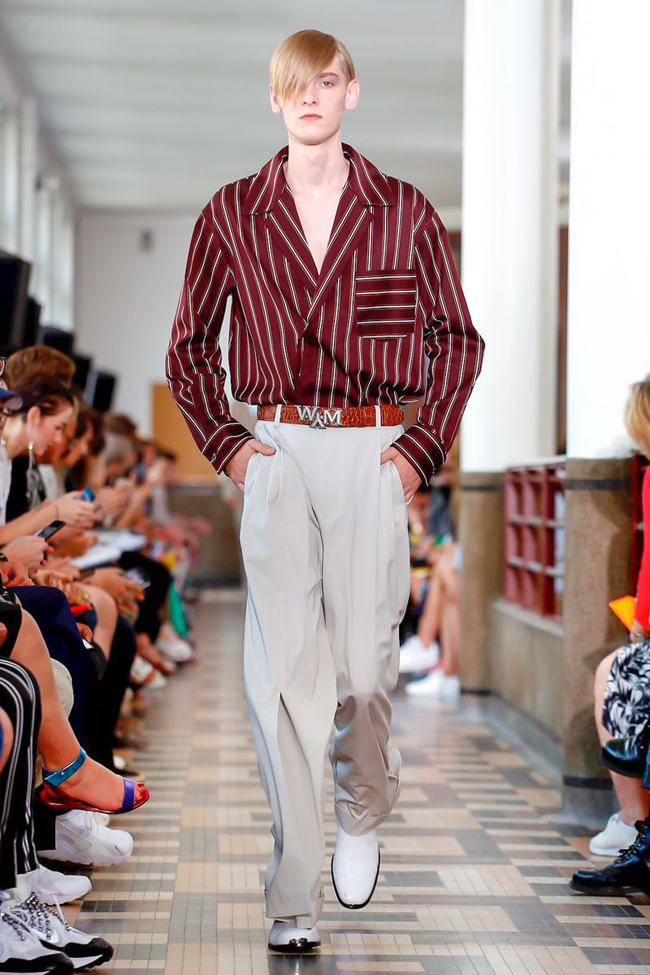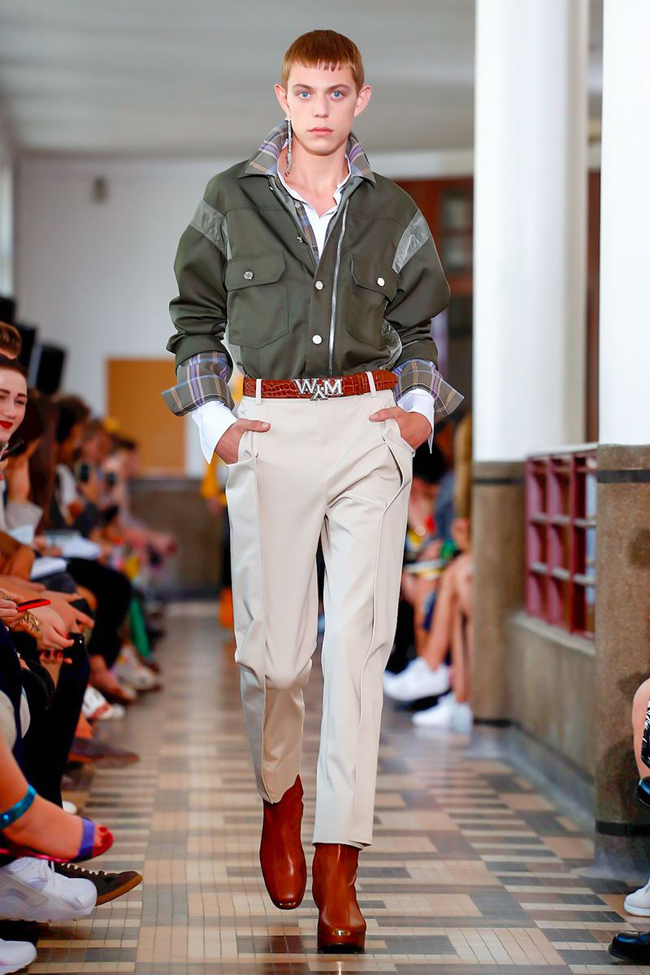 Luxe and Leather
Leather did play a role in this unique collection with the inclusion of leather pants and pant suits that had a luxe quality and a refined sensibility. Sleek shapes, minimal design and classic style added some jazz to the entire collection. Perfect in both an urban or country setting. Given the fact that the pieces were minimal, the jazz aspect was accomplished through the richness and craftsmanship of the ensembles that were styled in a young and fun retro country mode.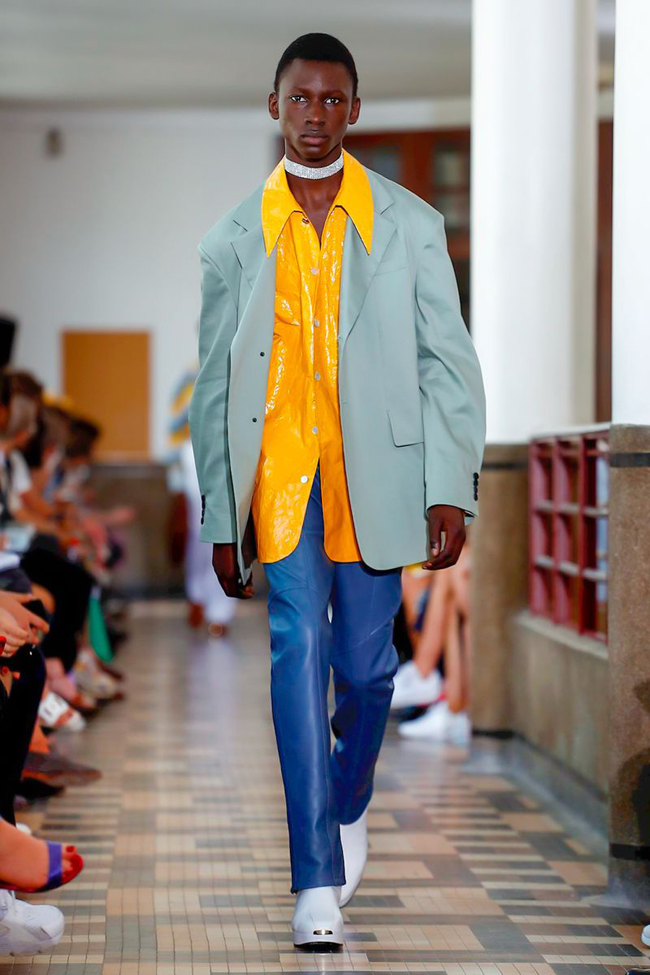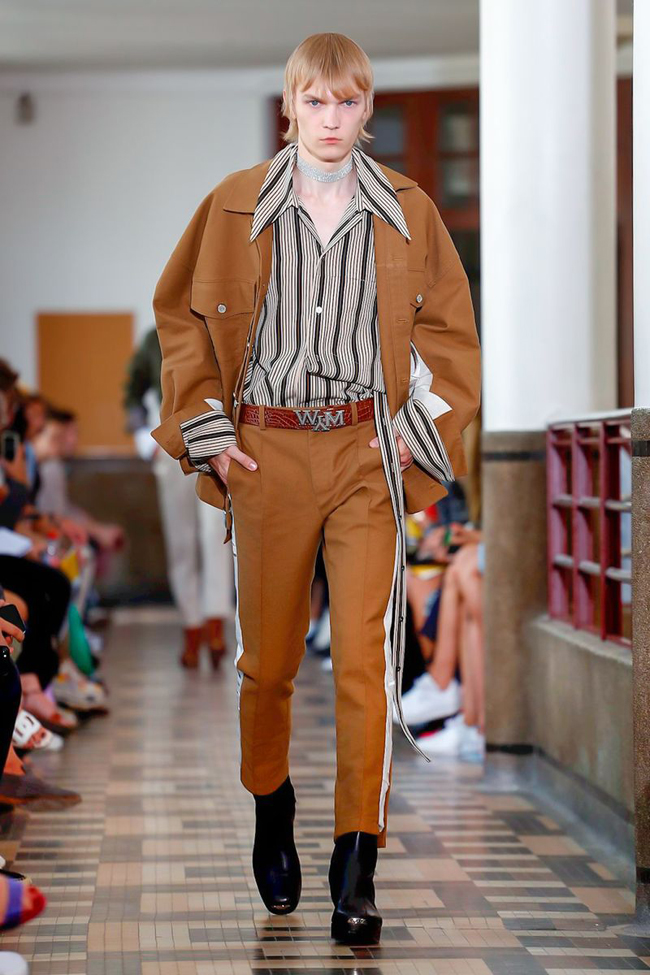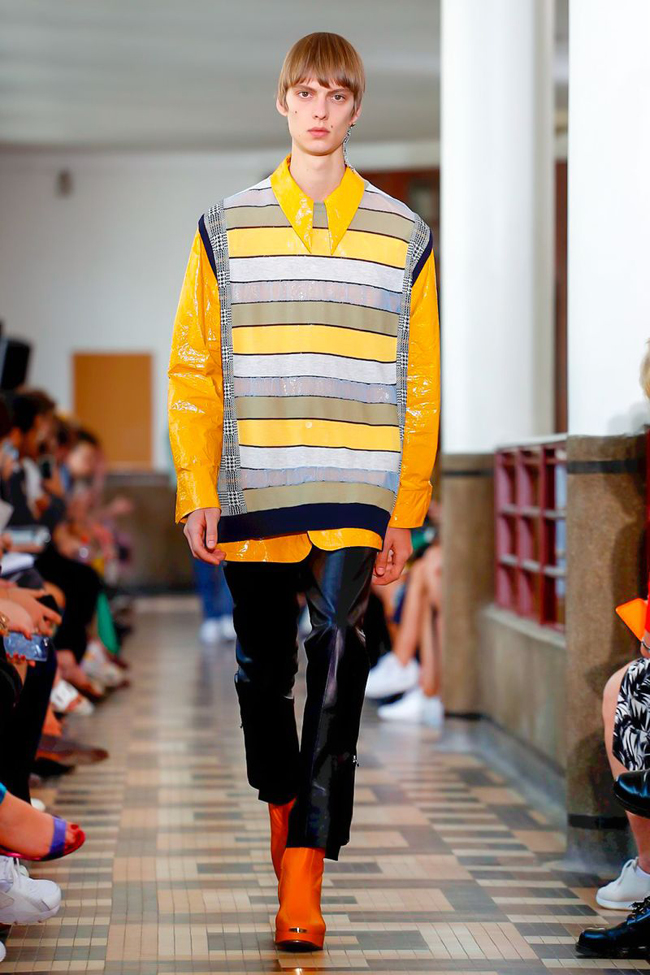 Prints for Pizzazz
The prints used thought out the collection were dominated by different variants of checks, plaids and stripes. Each used in interesting ways to add happy vibes through sunny colours, refreshing pieces put together to enhance that modern take to retro-esque country style. Plus the boots on almost all the looks were super cool especially the tan ones that had a very polished feel about them.
Wooyoungmi really showed style through a different lens, telling a story that is so relatable to different people across the world. With the cool choice of colours to the style and silhouettes that brought out the best of the brand.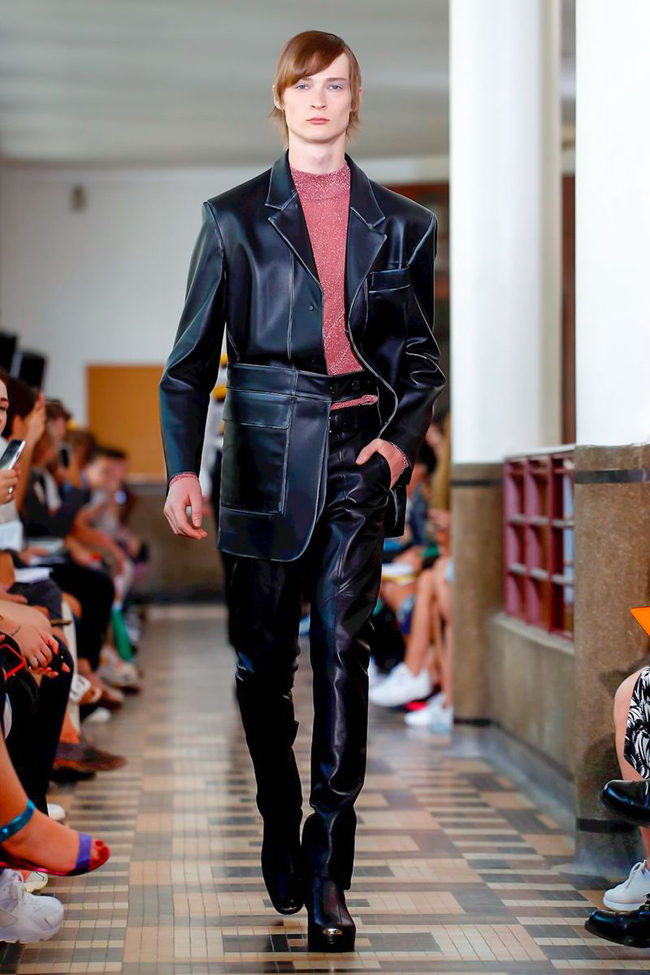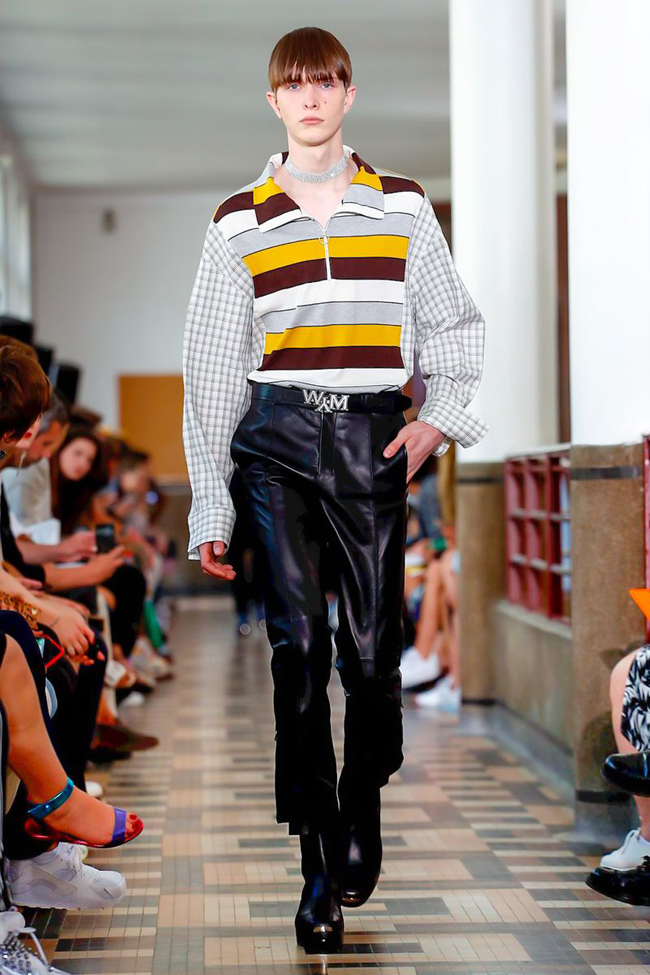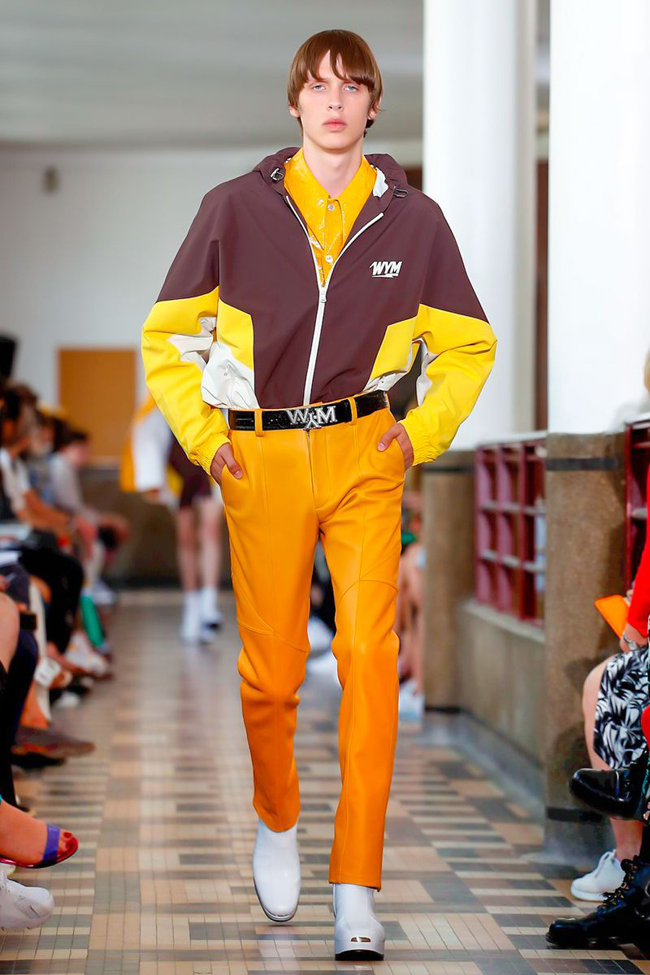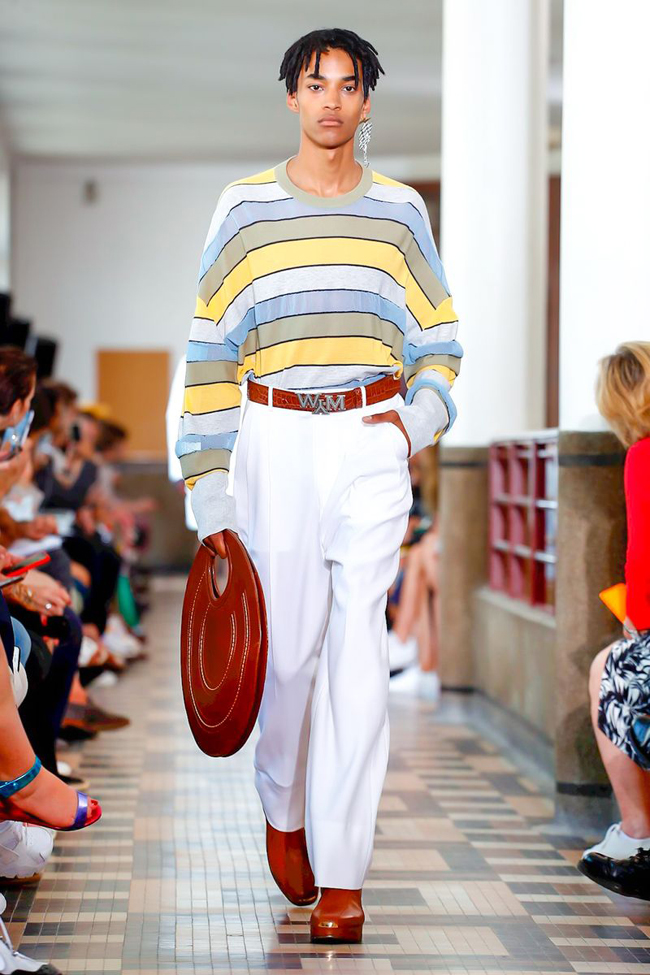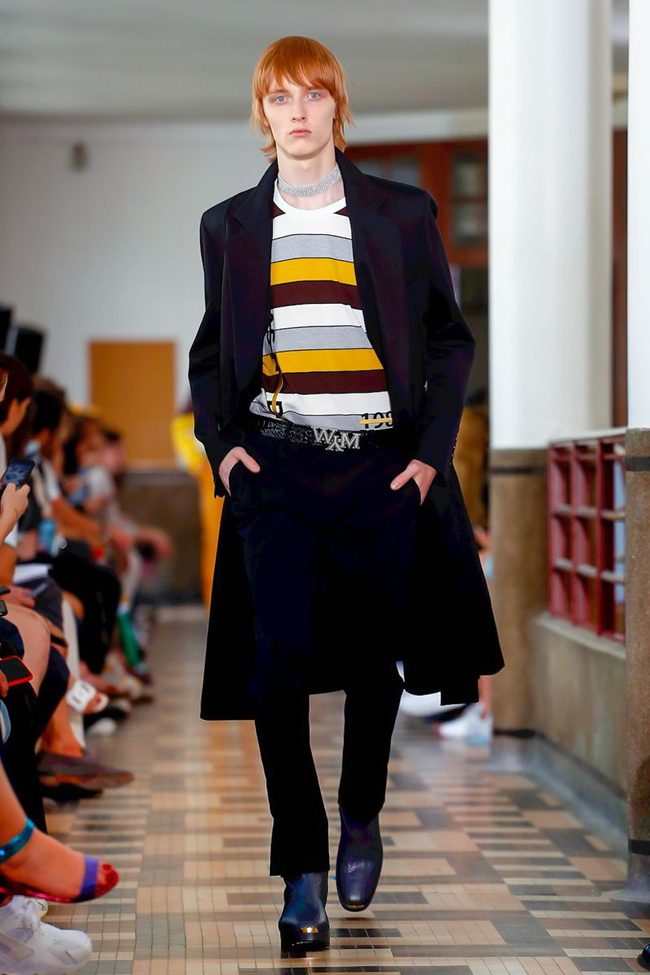 Images Guillaume Roujas


Hits: 12501 | Leave a comment