Rick Owens and The Balancing Act between Drama and Deconstruction at Paris Men's Fashion Week
The mere mention of Rick Owens and the first thing that comes to mind is breaking the rules. Hence the show that had everything from drama, deconstructed silhouettes, exaggerated elements, architectural shapes, all moved in unison with the aesthetics of the man himself. The styling and attitude of the models, the raw grunge feels and minimalist approach made this collection one of those that moved into a league of its own.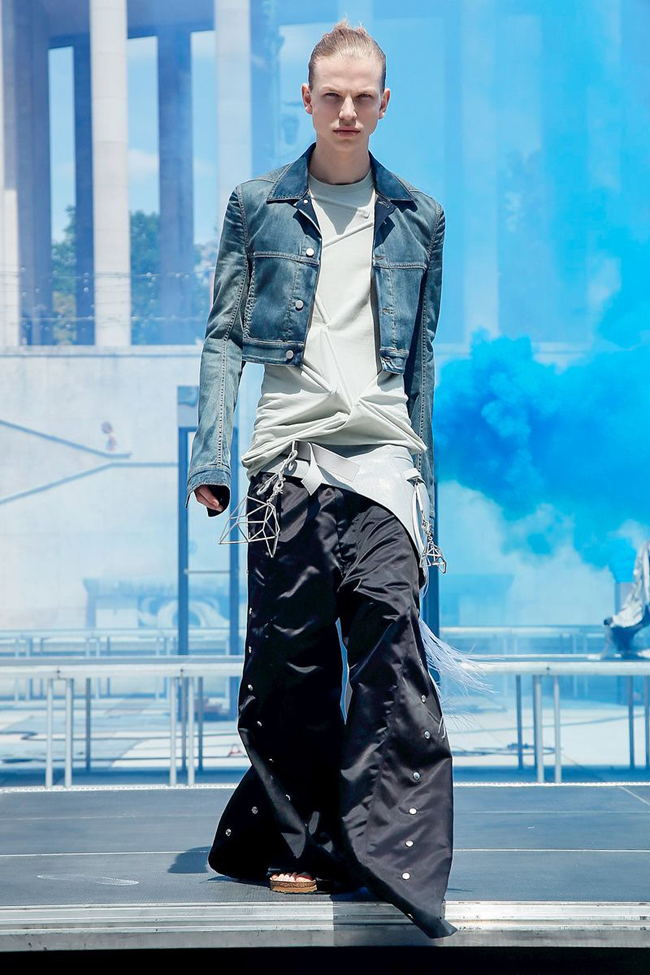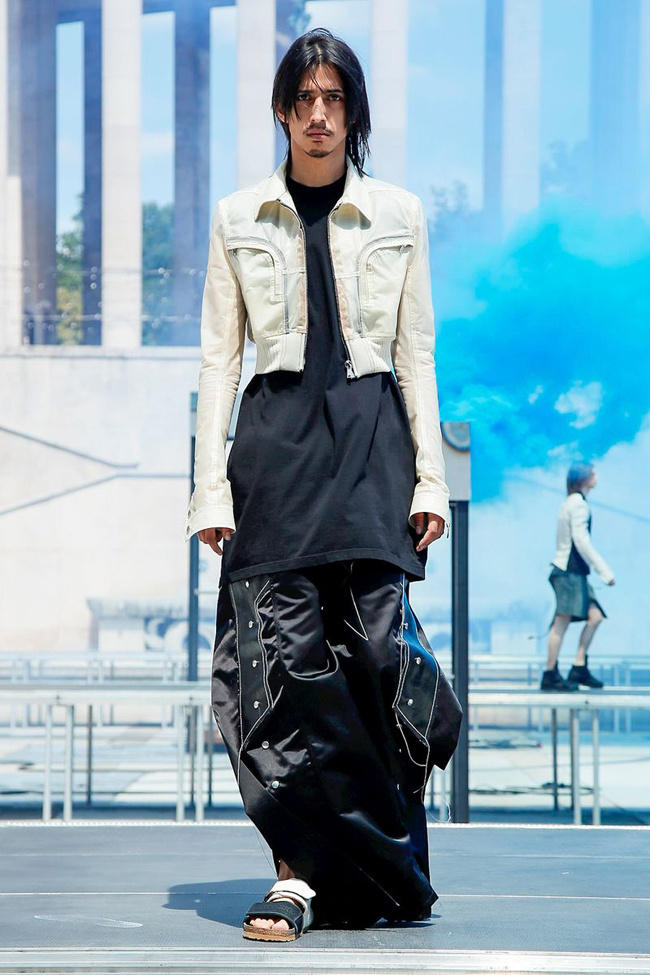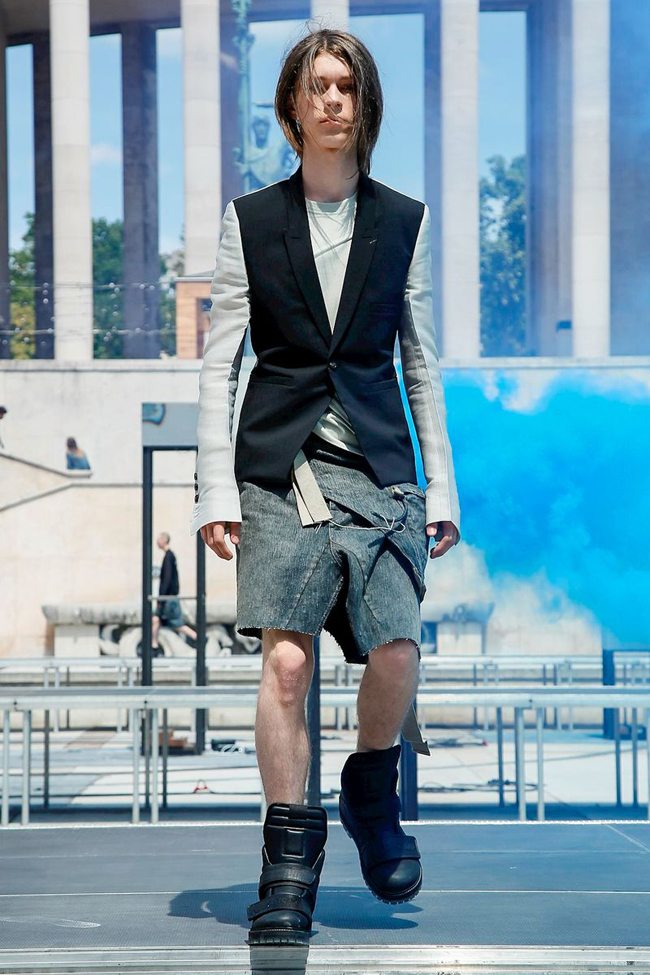 Flared Pants
Interestingly one of the more common elements with some of the other shows at Paris Men's Fashion Week was the interpretation of the flared pant. An easy, comfy cool piece that offers room, diversity and breaks with tradition in a more mysterious ways than one. Looking closely, the detail at the lower end of the pants add an edge that is reminiscent of spiky Goth detailing that creates big impact.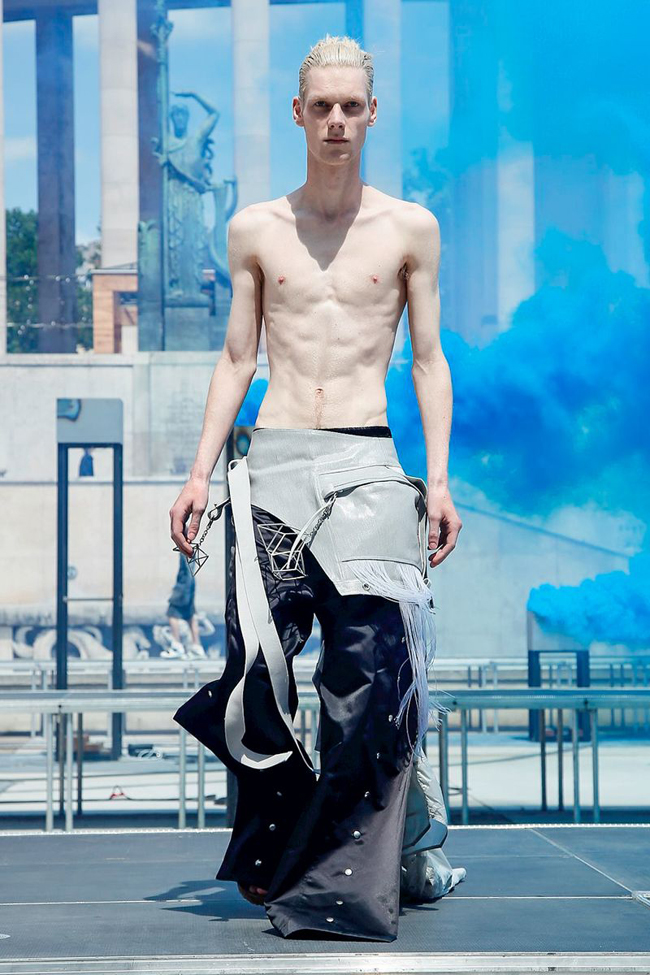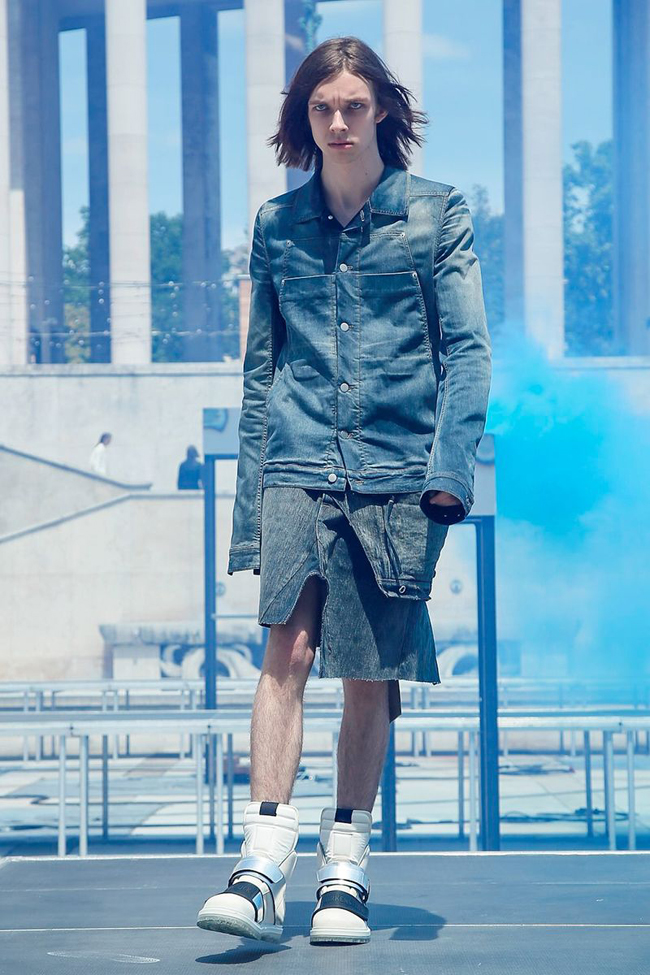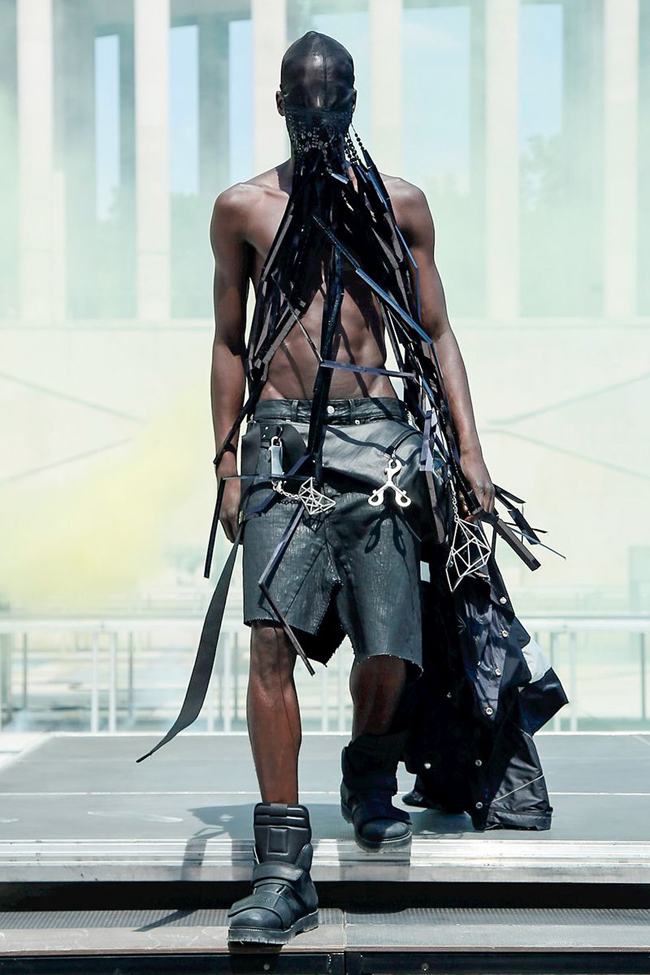 Cropped Jackets
The return of the cropped jacket couldn't have received a cooler look if it weren't for Rick Owens. The razor sharp cut and silhouette, the edgy impact and appearance and most of all the translation of this style into denim and leather, both mention worthy pieces that, for a brief moment; had a hybrid quality that merged two worlds, dual styles and detailing that were inspired.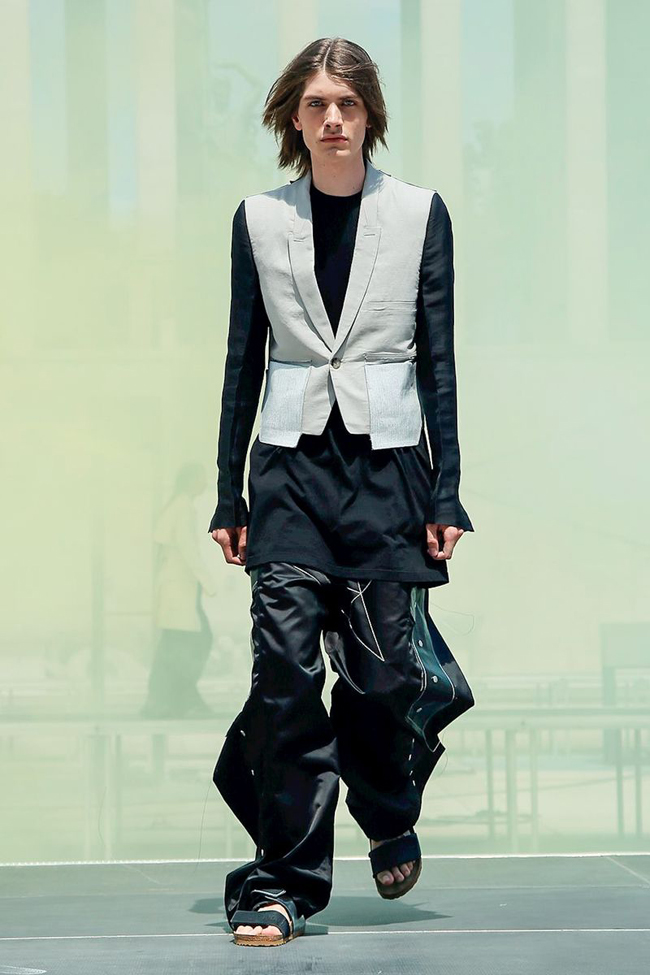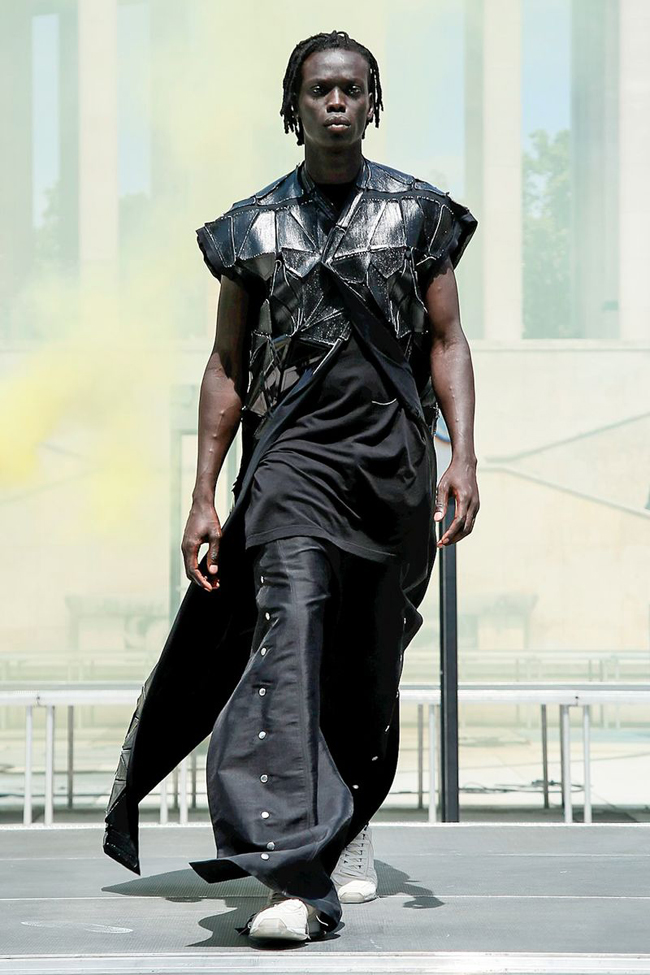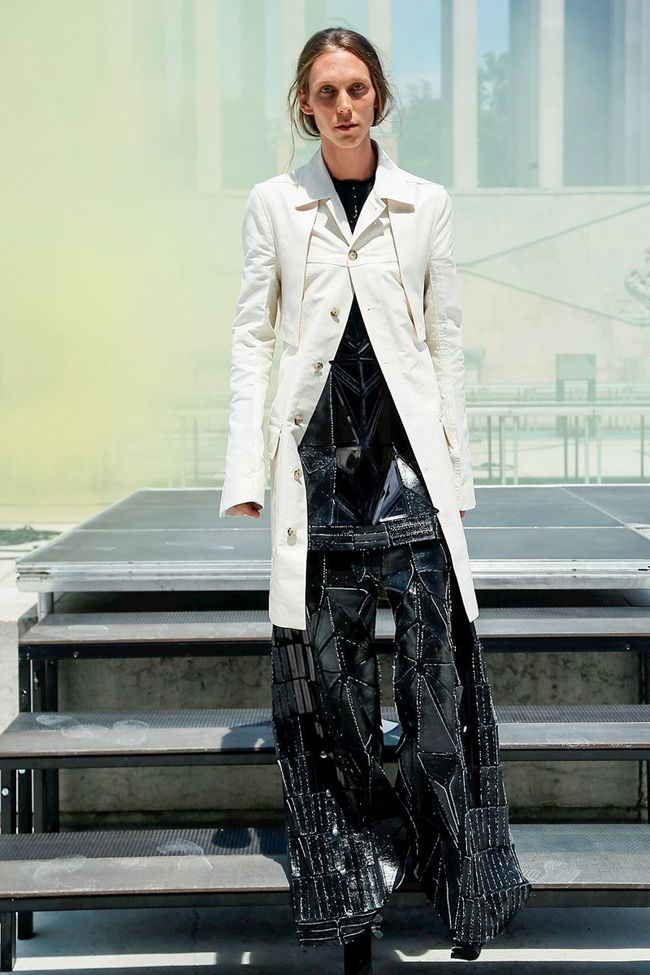 Denim and Drama
A Rick Owens show would be incomplete without the drama, mystery and in this case, the use and rendering of denim in a multitude of interesting ways. Eye-catching denim jackets, shorts, skirt-ish (kilt inspired) pieces paired with matching tops added an important ingredient to the overall show, which was a dramatic look at deconstruction. Something that only Rick Owens can pull off with relative ease.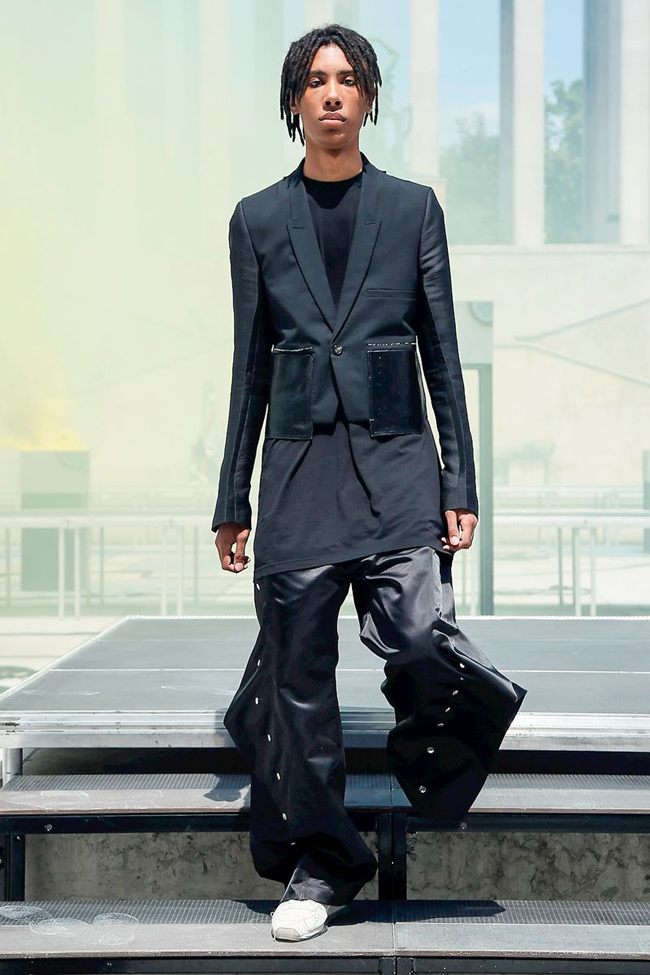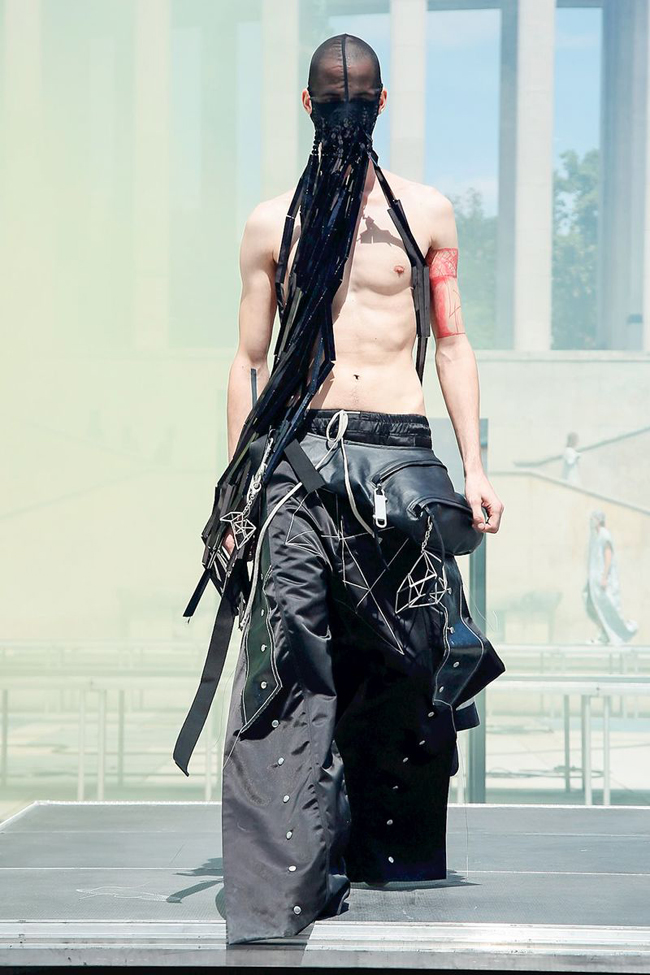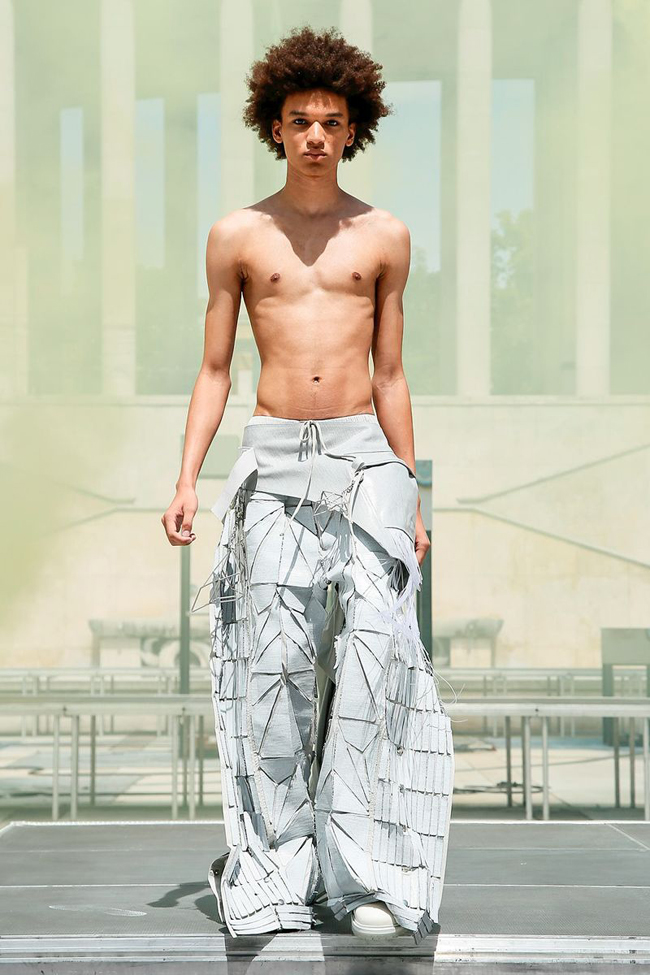 Sheer covered Faces
If all the above wasn't enough of a mystery, coated in drama for you, try sheer covered faces and no I'm not talking about veils or headdresses, not even remotely close. Models walked by with dramatic whimsy about them as their faces were covered, perhaps hinging on environmental issues that could lead to the necessity of face coverage just to be healthy. Or could there be some other obscure reason behind this grunge inspired masquerade.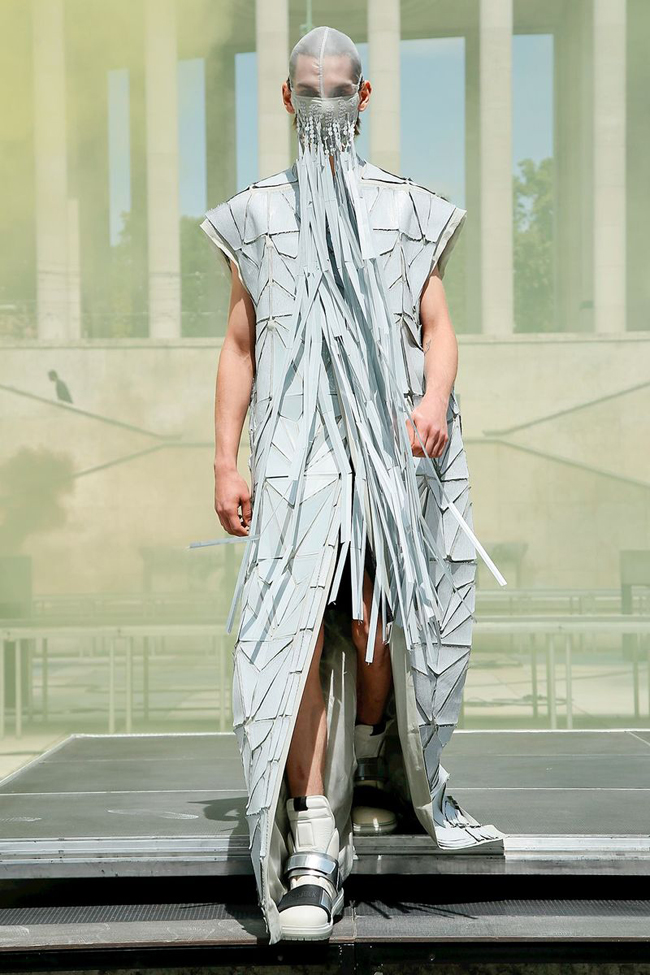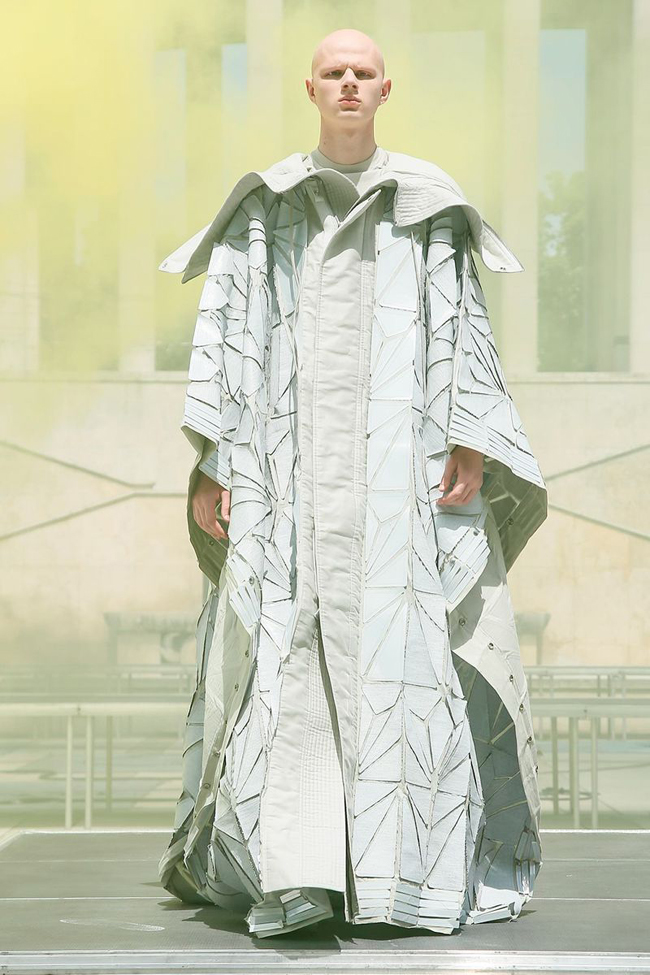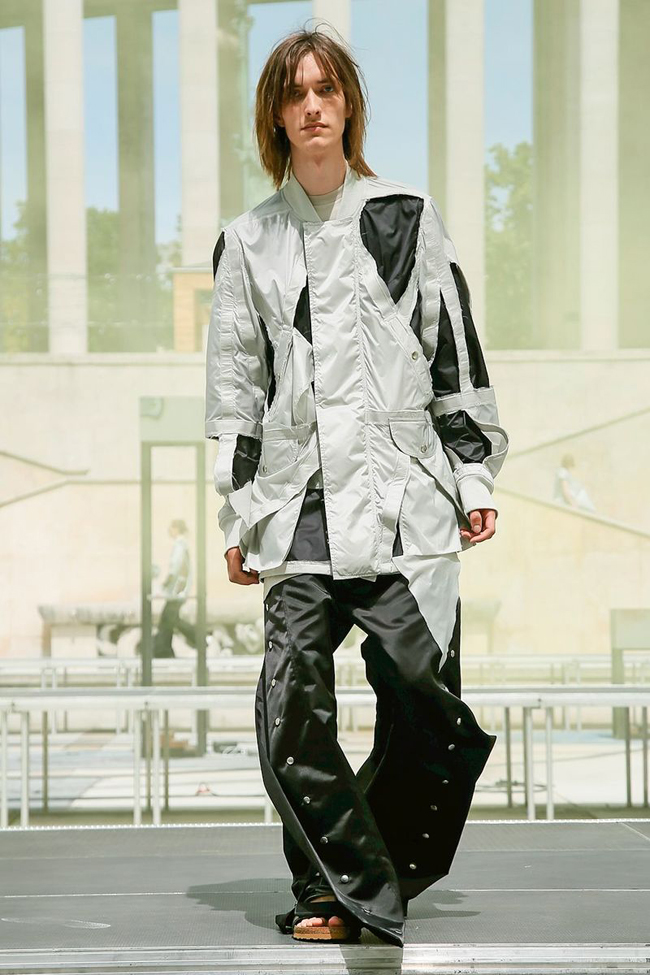 Metallic detailed Footwear
What was also impressive was the footwear which was an edgy version of the combat boot detailed with metallic silver plates. The use of bold, over-the-top architectural shapes almost representing technology fused with fashion to give that industrial grunge look. As always Rick Owens lived up to expectations with a collection that is not only true to the designer's aesthetic but also a crowd pleasing show of style and showmanship.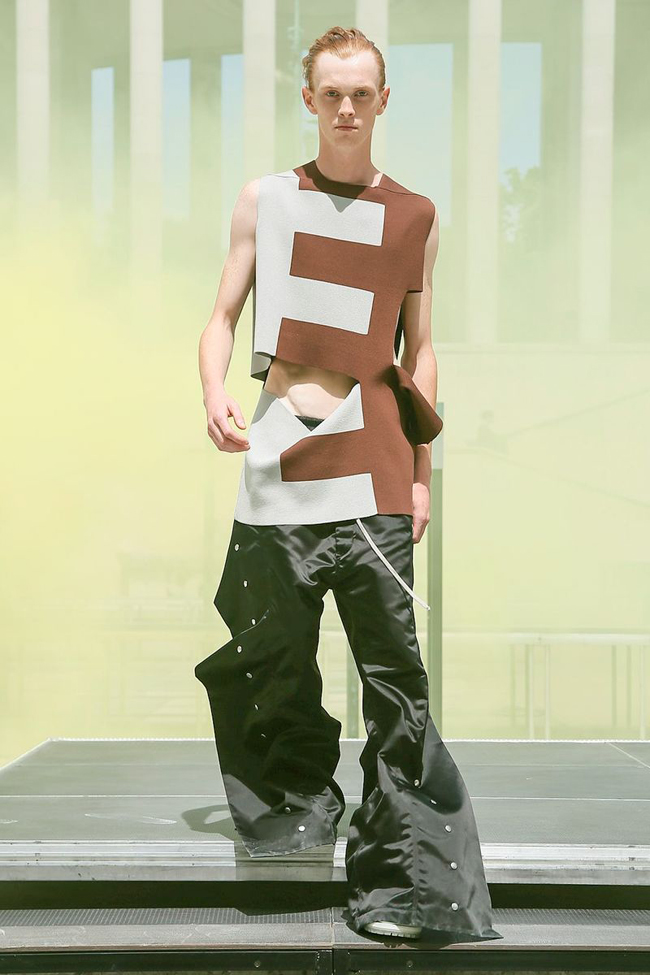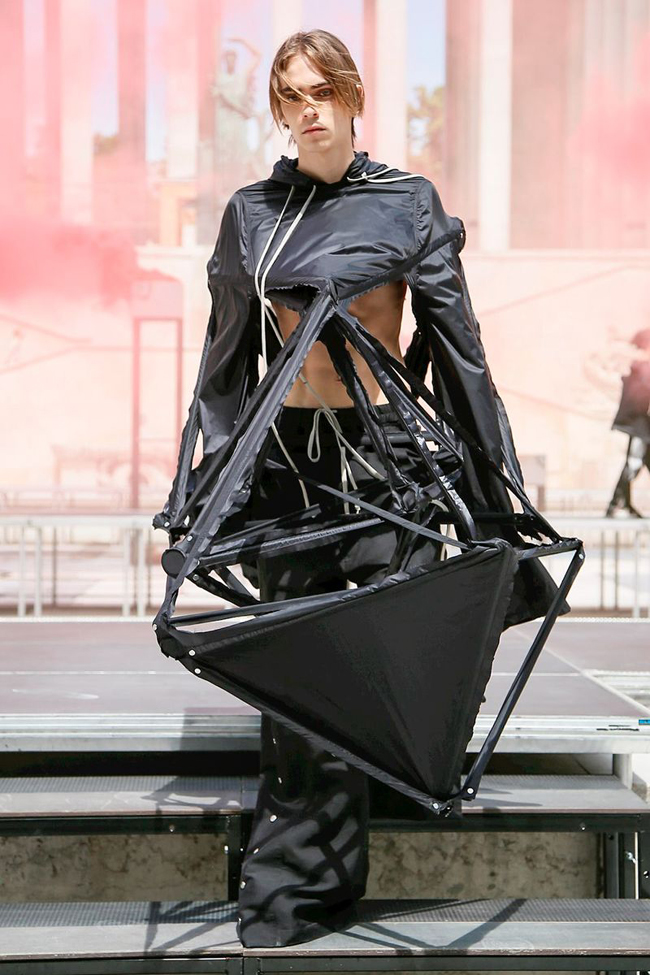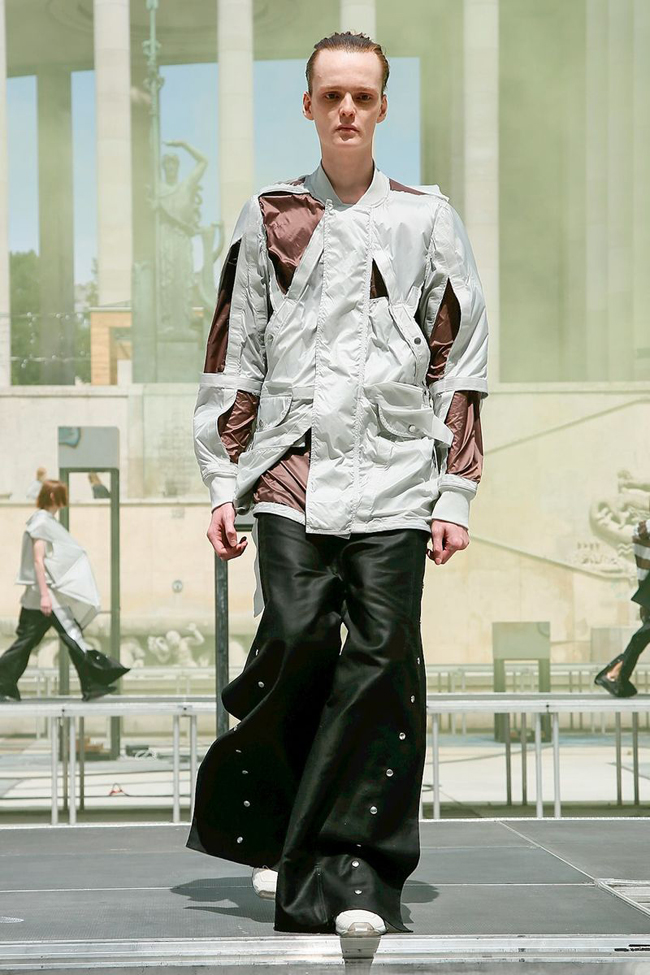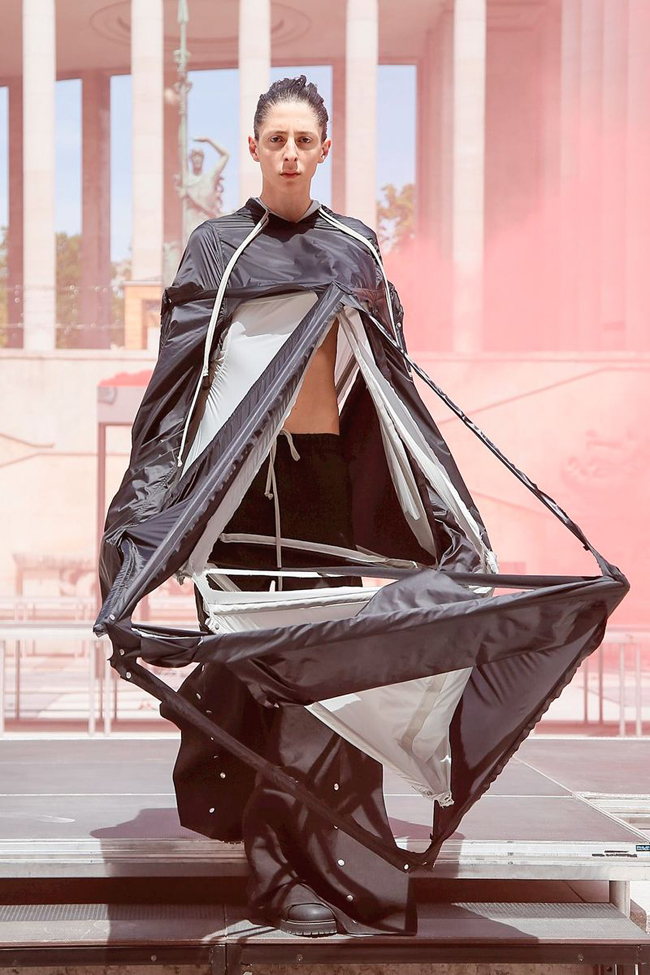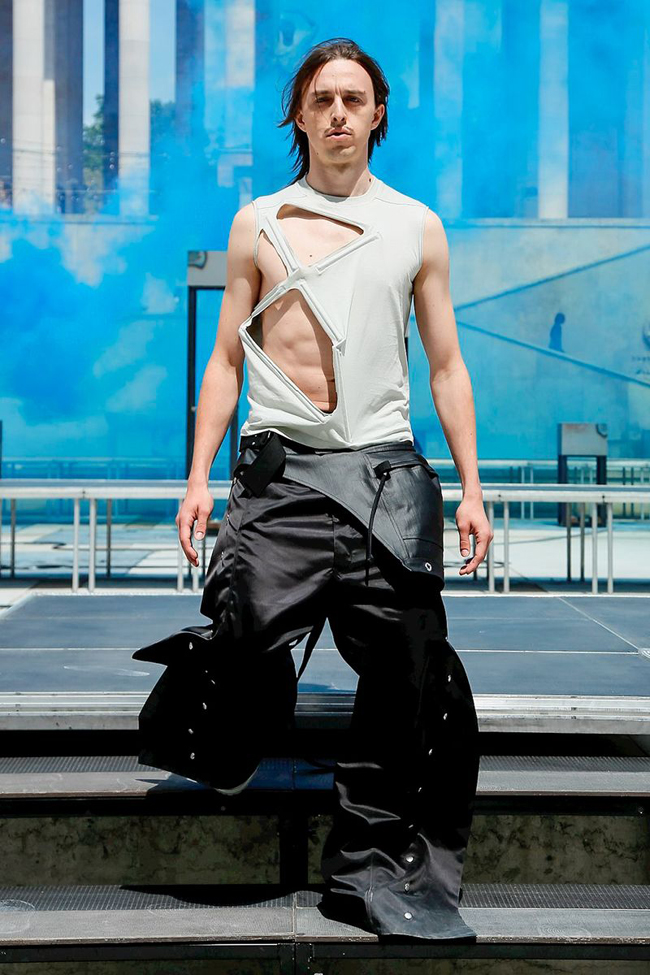 Photos: Gio Staino


Hits: 12929 | Leave a comment