Some Athleisure Fashion by Off-White at Paris Men's Fashion Week
On a palette of fun, youthful colours, dominated by shades of blue, a dash of yellow, white, black and orange, Off-White designer Virgil Abloh showed a multi-dimensional look at the many ways to wear denim, adding visual interest with distressed denim, textures, knits, fleece and parachute that gels well with the quirky elements of animation, oversized silhouettes, camouflage and tie 'n' dye all to show-off his cool range of footwear that is a jogger and lace-up that have a chunky, army-esque appeal that is sure to liven up spring and summer of 2019.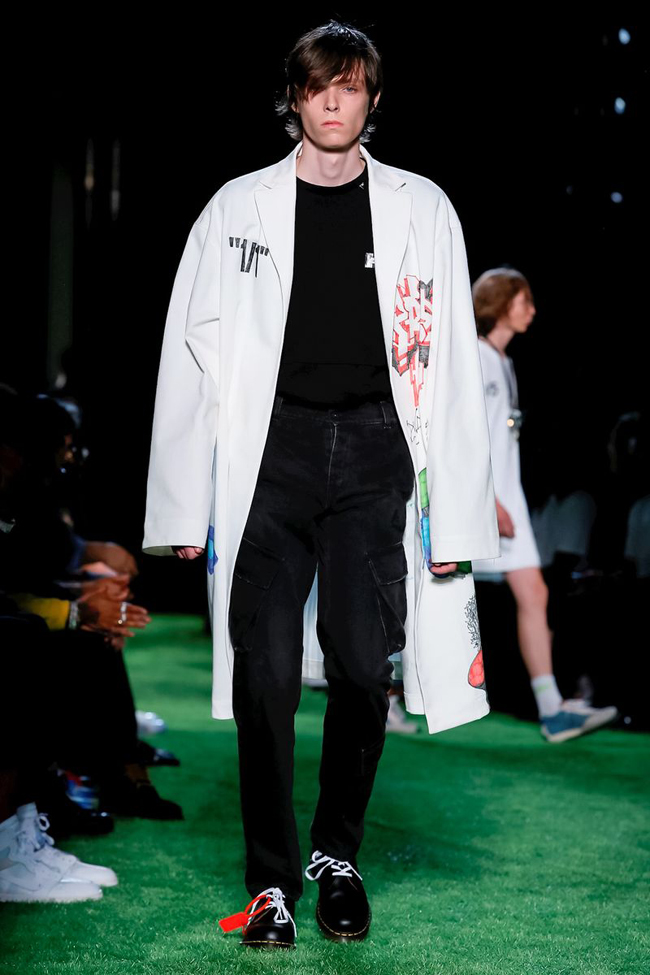 Over-sized is the New Cool:
With over-sized silhouettes reflected through t-shirt sleeves, jackets, trench coats and trouser legs, the over-sized look is the new cool. Offering comfort, style and functionality, this trend is growing in frequency over the last few shows that means it will surely be a hit in the coming months. Adding artsy detail, animation, textures, and knits, a furthering of interest makes this over-sized trend super versatile and wearable.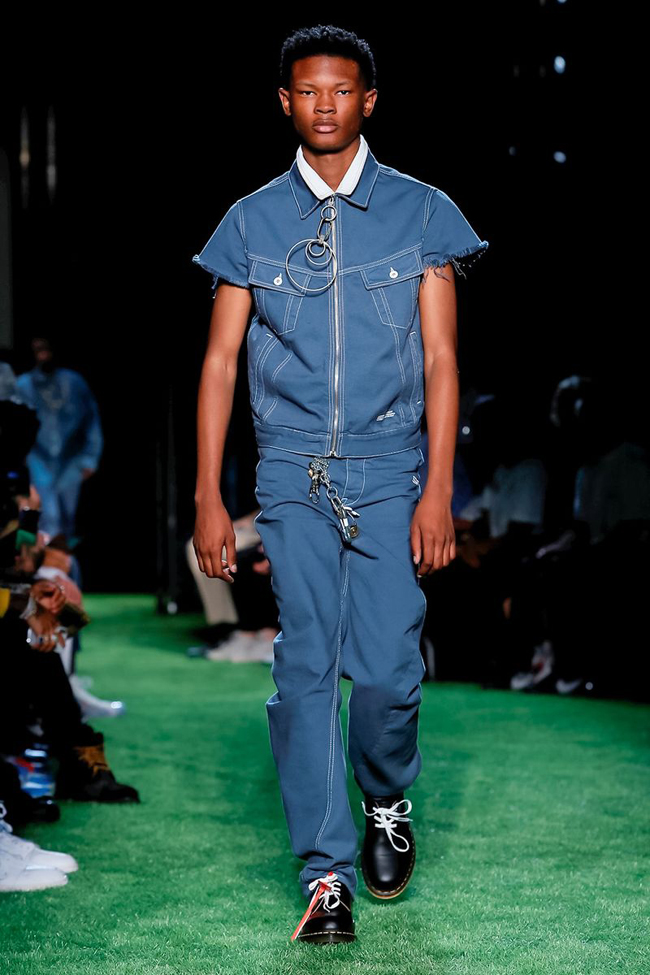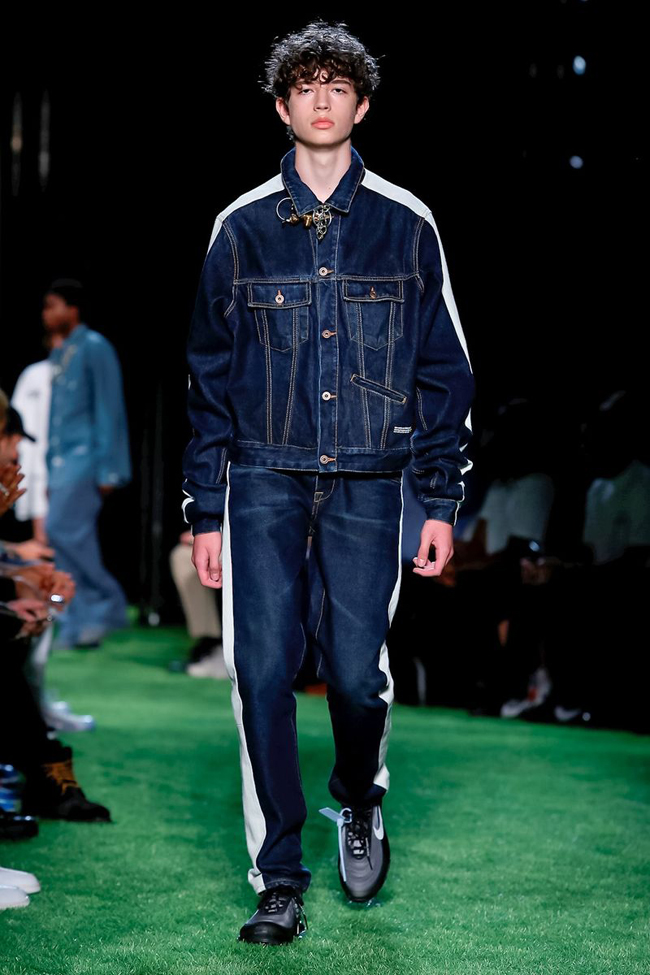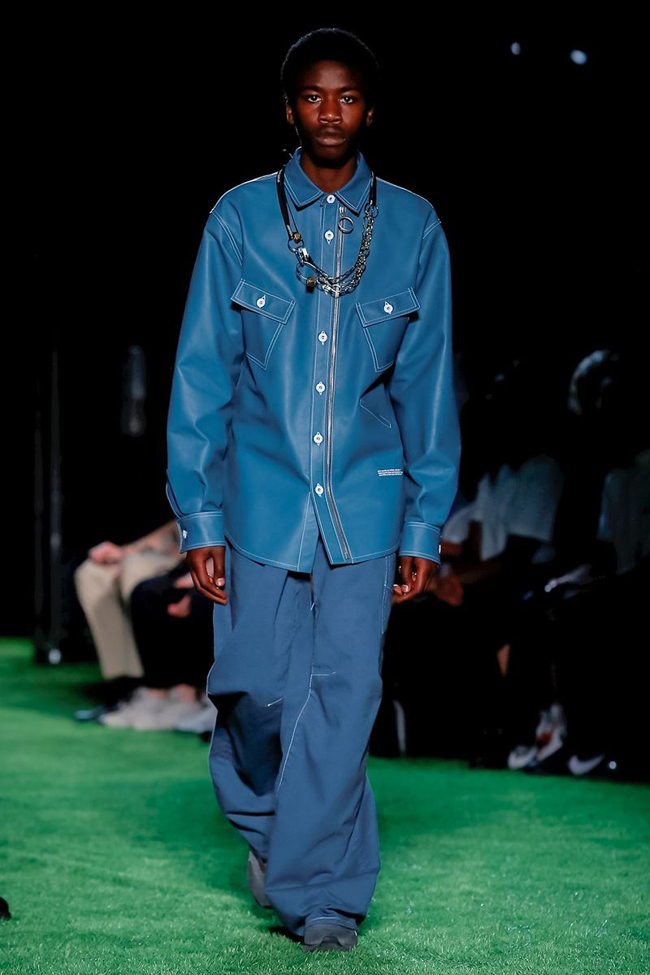 Chunky Accessories:
Using chunky necklaces and cool zipper pullers that add some architectural detail to each look, highlights the fact that industrial elements is the order of the day with Paris Men's Fashion Week. Whether you see it as a rugged ingredient or simply an artistic vibe that underlines some intense mindsets. Mostly in metallic silver, used around the neck and as a belt attachment Virgil adds that old meets new aesthetic that is well balanced throughout his collection.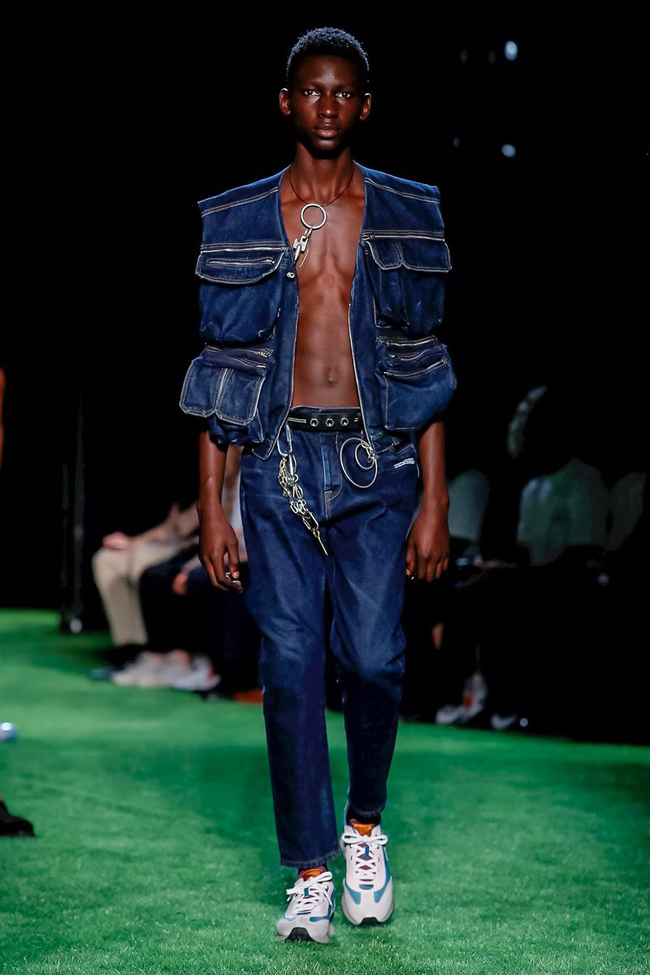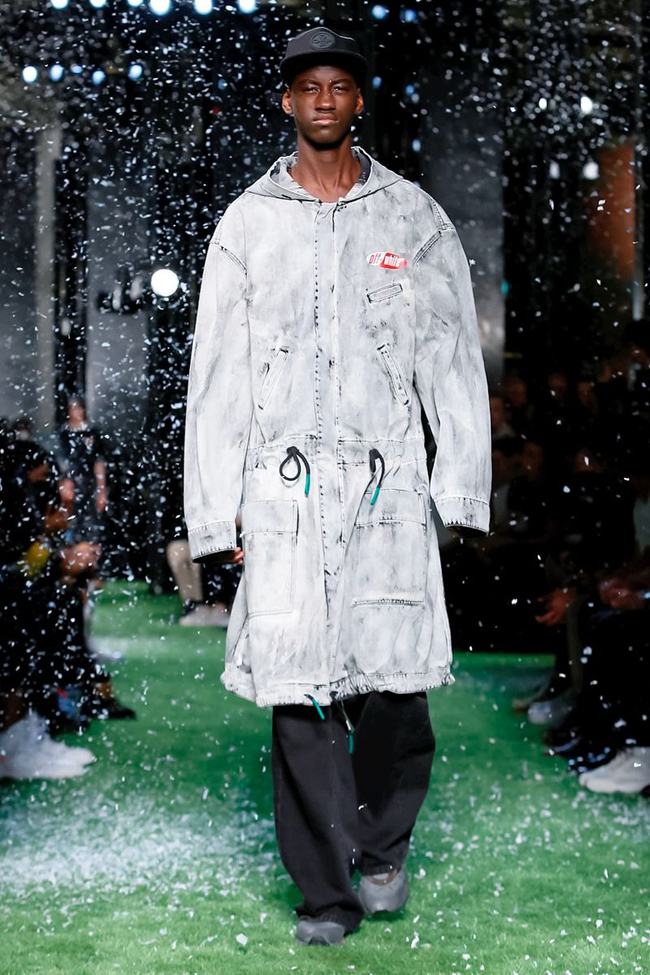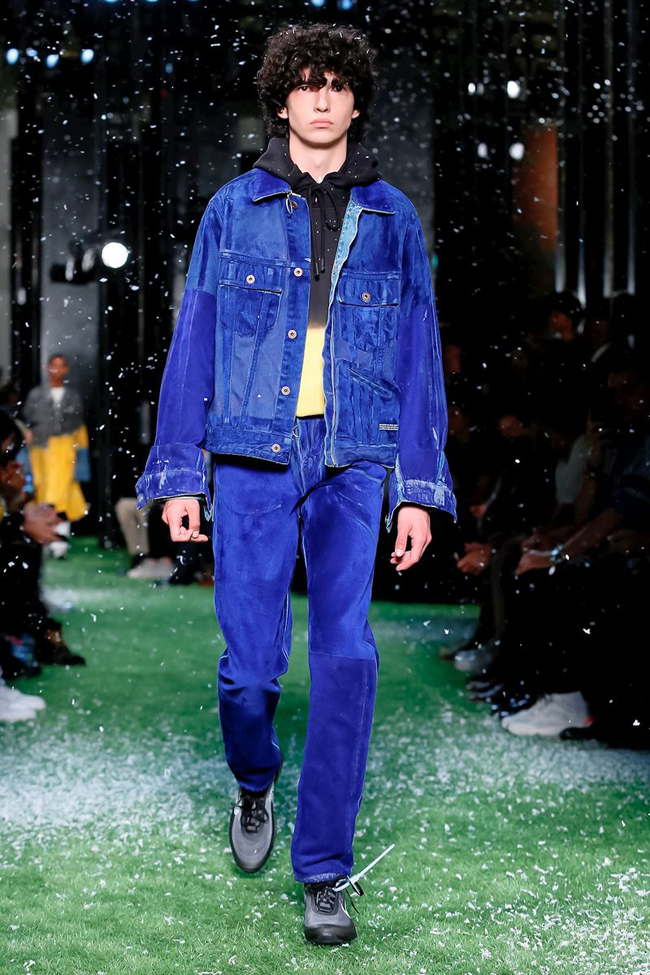 Distressed Denim:
Probably done to death in so many cool ways and some that are not so, Off-White creates that edgy, intentional use of distressed denim that looks literal but is actually well thought out and executed which makes it a very thin line to tread on between cool and kook. Thankfully that's not the case here, as the cool incorporation of distressed denim really adds that head turning element in all the right ways.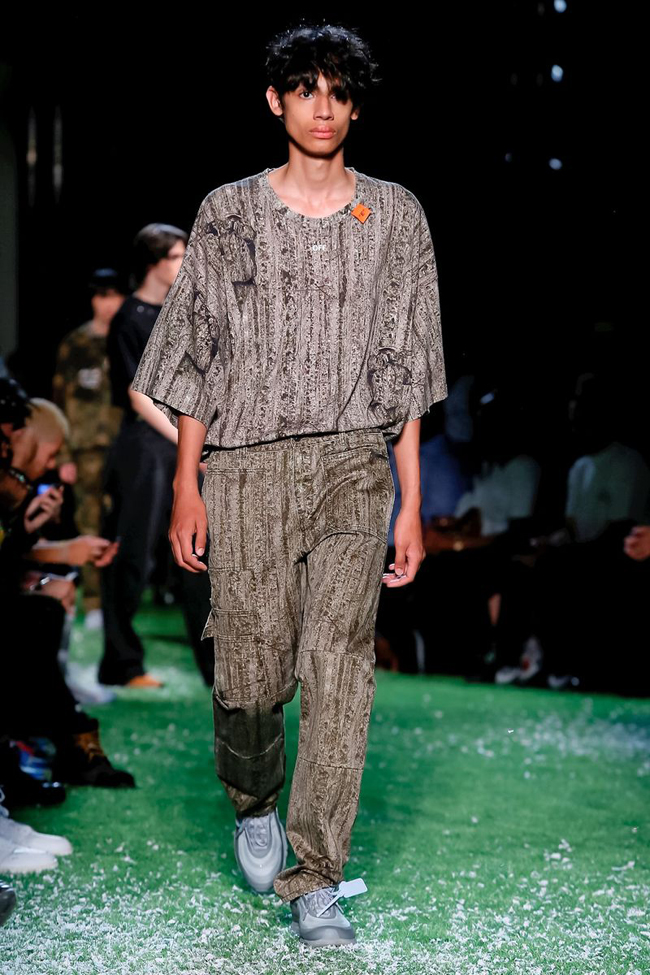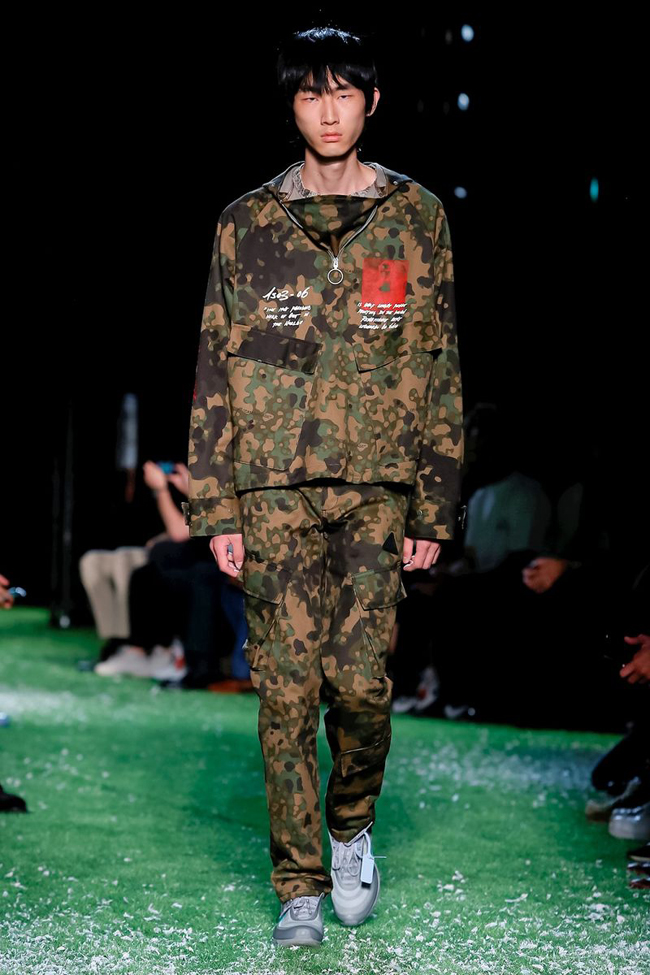 Hoodies to Hangout in:
Another noticeably cool ingredient in the Off-White collection was the inclusion of hoodies that were both classic and artistic that in some places went well with graffiti detail on jeans to give that truth to the core street-style look. On another level it was also cool to see Bart Simpson floating around the backs and fronts of some pieces. A favourite would be the powder blue hooded knee length coat.
On the whole Virgil showed a striking collection that has an appeal to many across the world. His use of the classic t-shirt and denim combo, street influence through art, colours and shapes make it a collection that is closest to realism and nothing short of interesting in many more ways than one. If this collection is anything to go by, Virgil's debut collection for Louis Vuitton will be as if not more creatively inspired.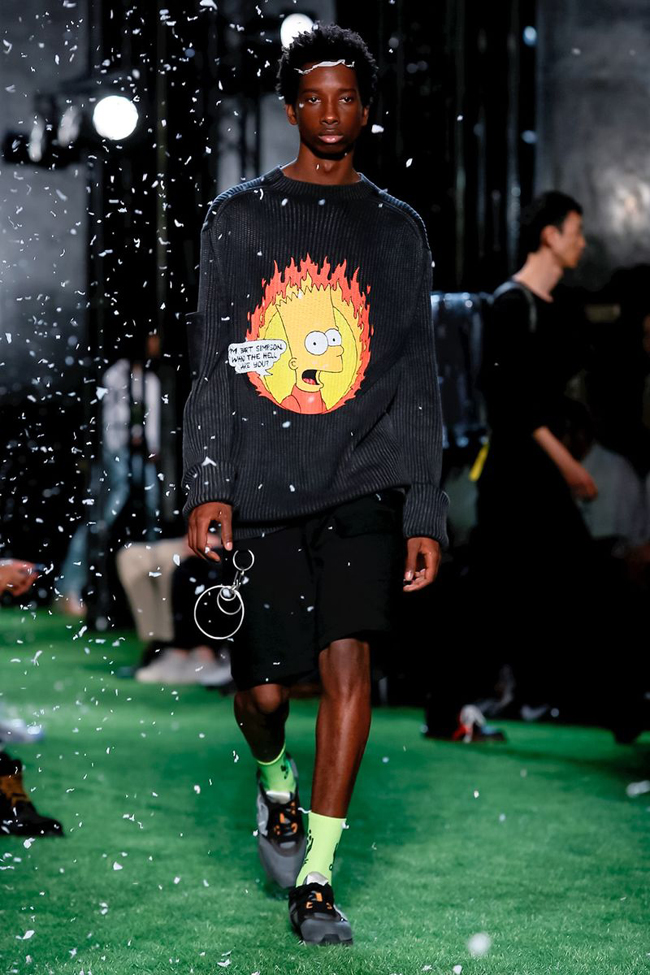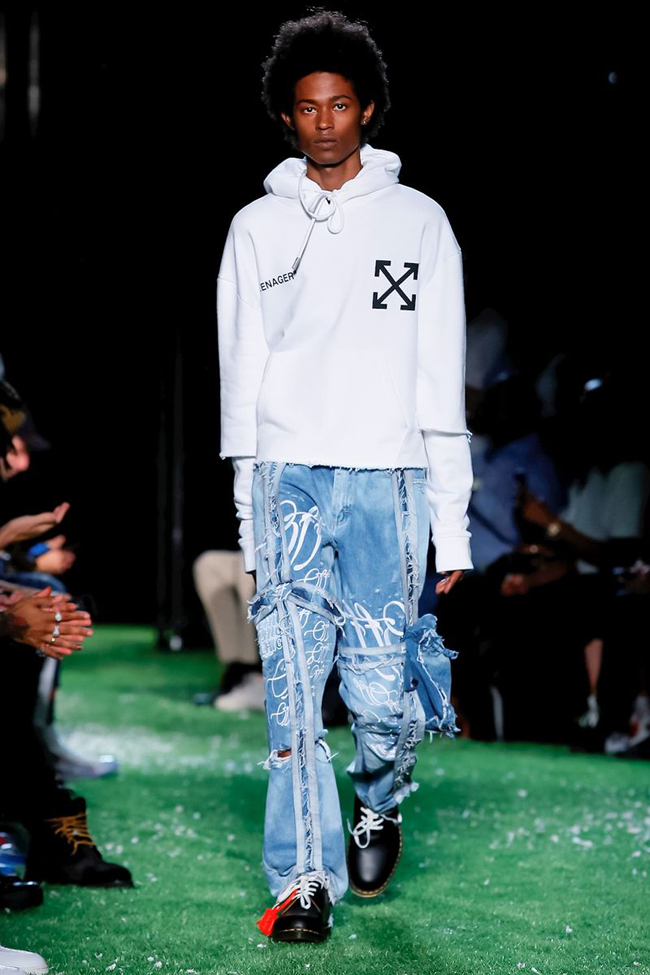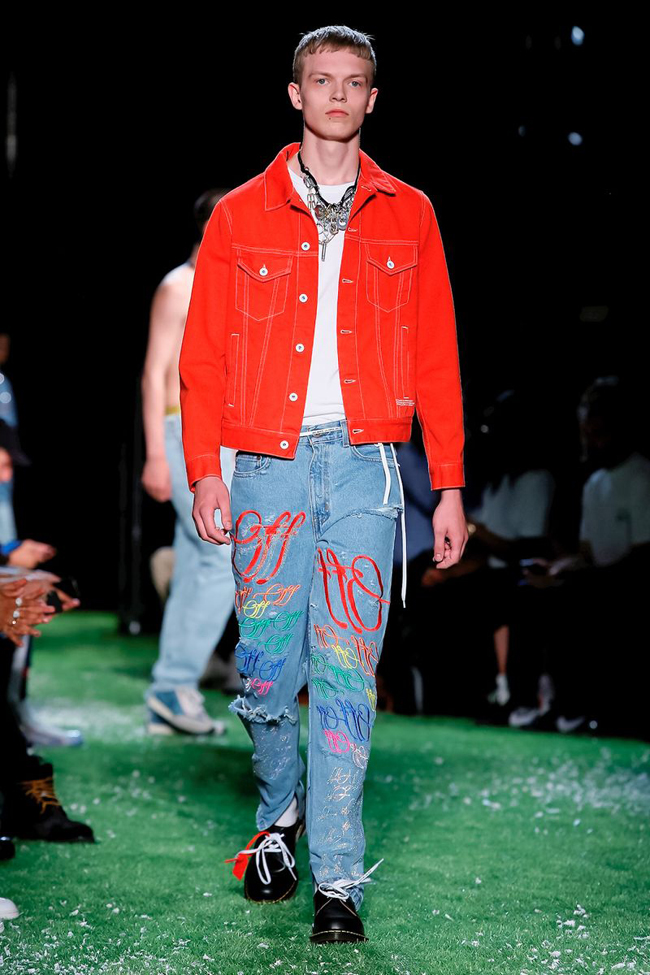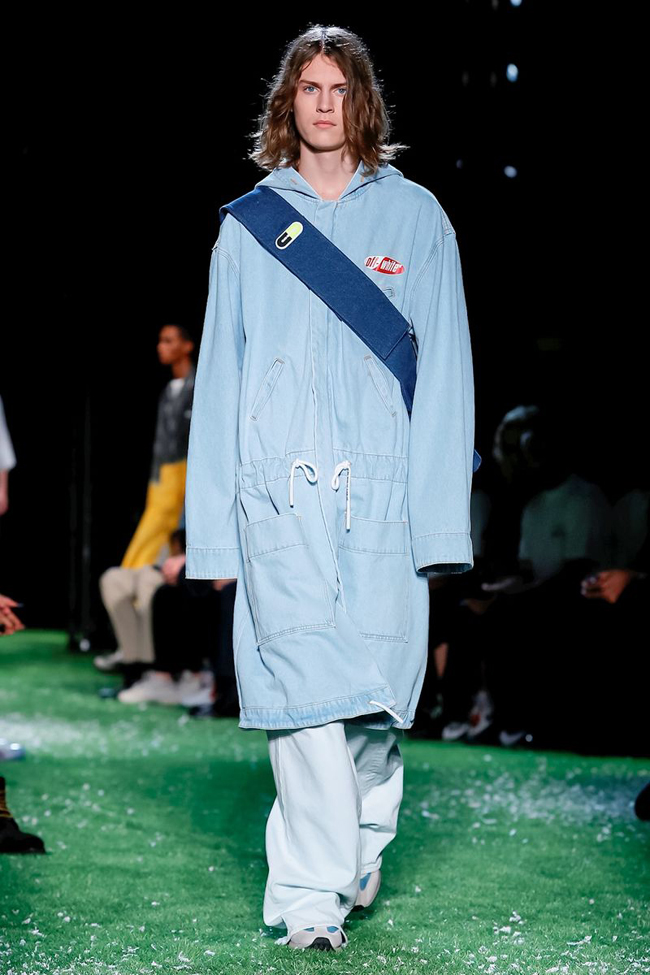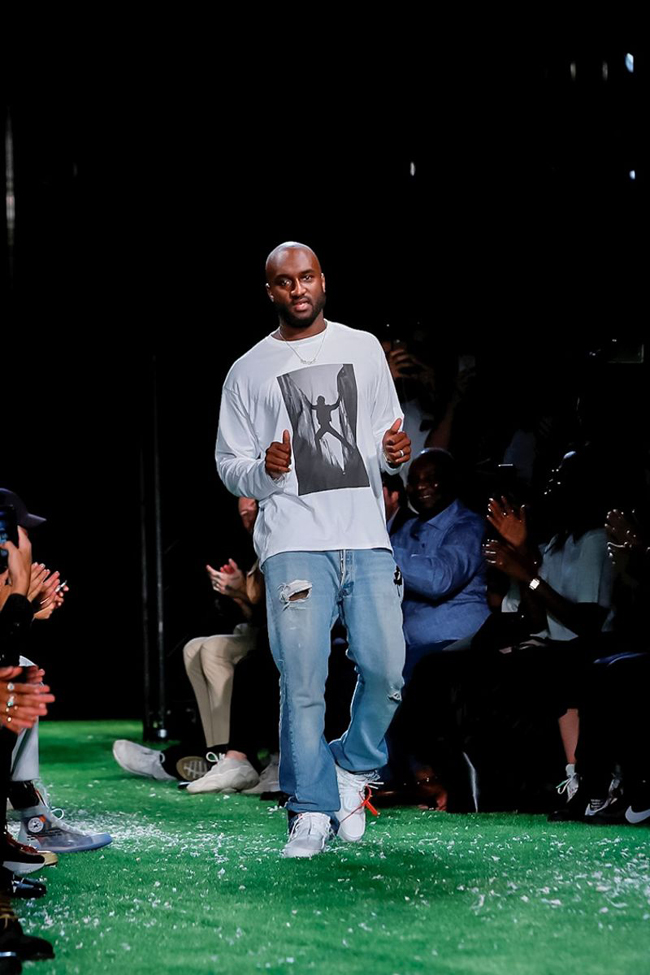 Images by Gio Staino


Hits: 10960 | Leave a comment