Shorts, Suits and Style Inspiration at the Louis Vuitton Show - Paris Men's Fashion Week
Perhaps one of the highly anticipated shows by far at Paris Men's Fashion Week Spring/Summer 2019 was the Louis Vuitton show which showcased the work of Louis Vuitton debut designer Virgil Abloh. While the collection as expected was inspired, cohesive and very dissimilar to what Louis Vuitton customers are used to, it did wow the audience for the most part leaving a bitter sweet sentiment on many present. Given the shift of style aesthetic this scribe found an interesting cross-road between classic and artsy which added a new flavour to fashion from the brand.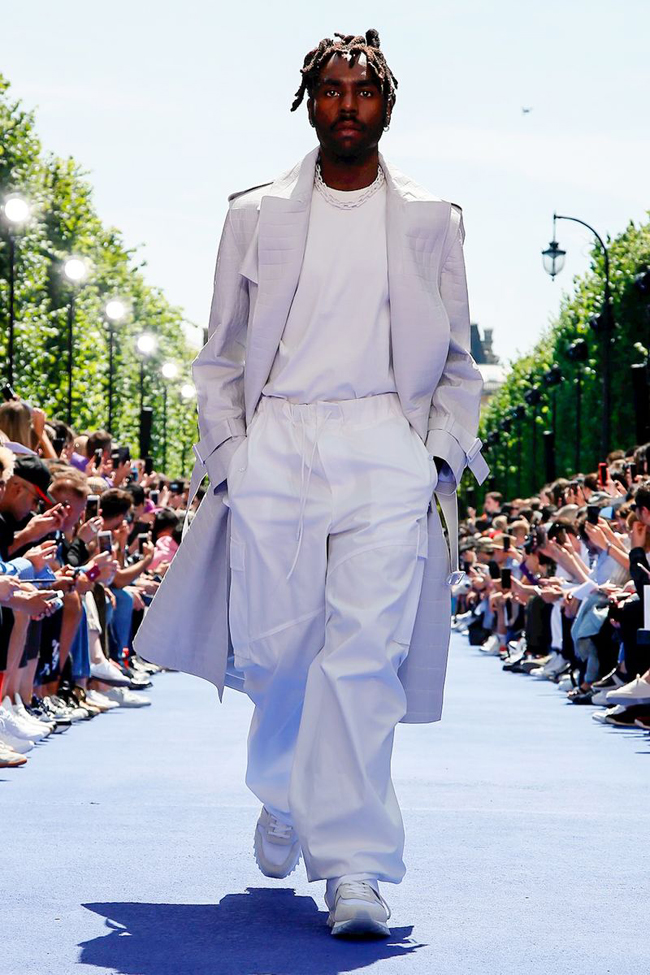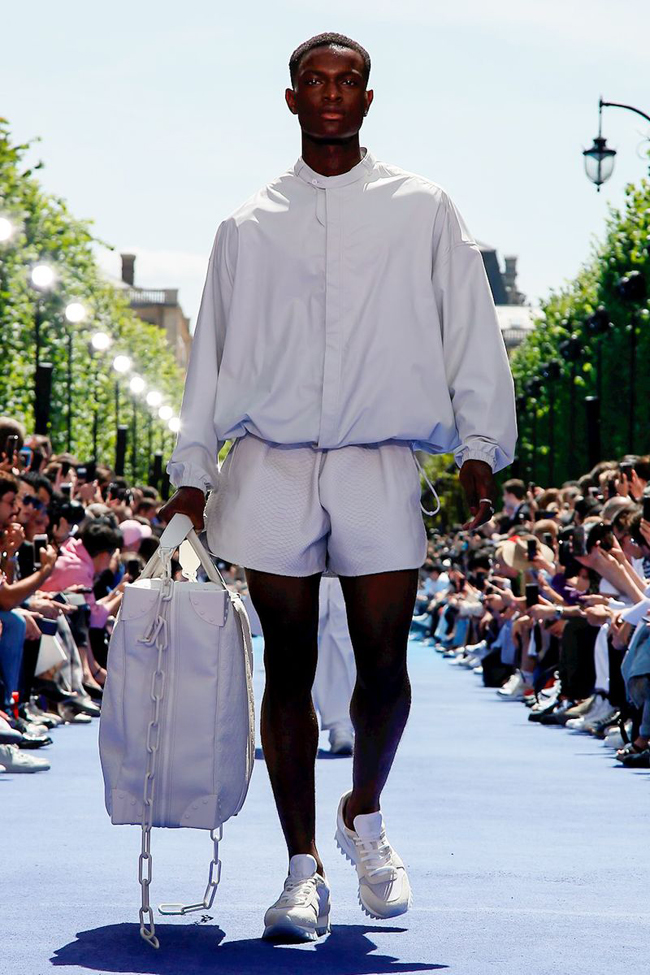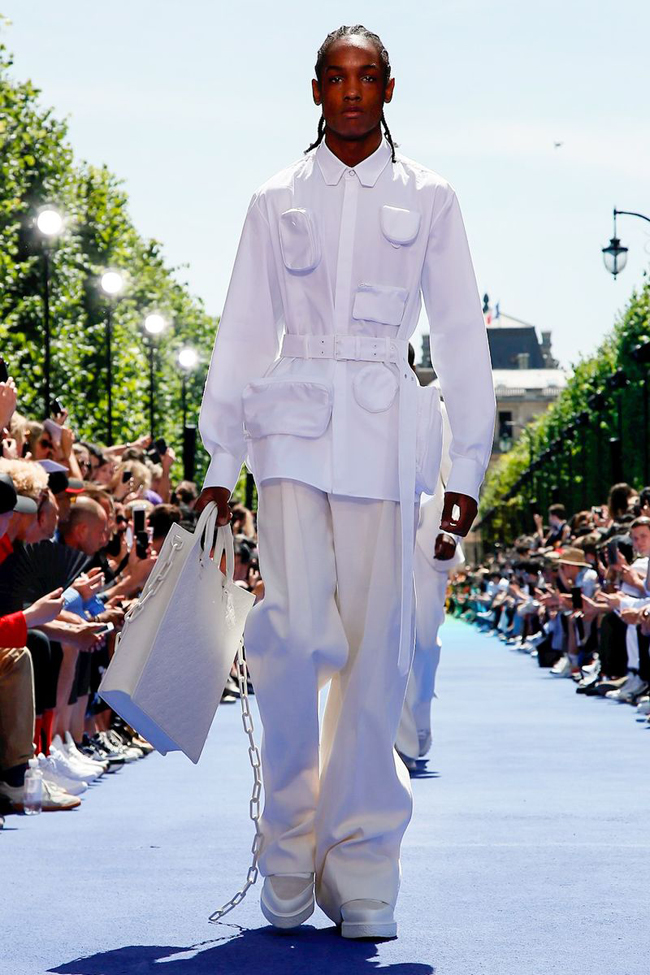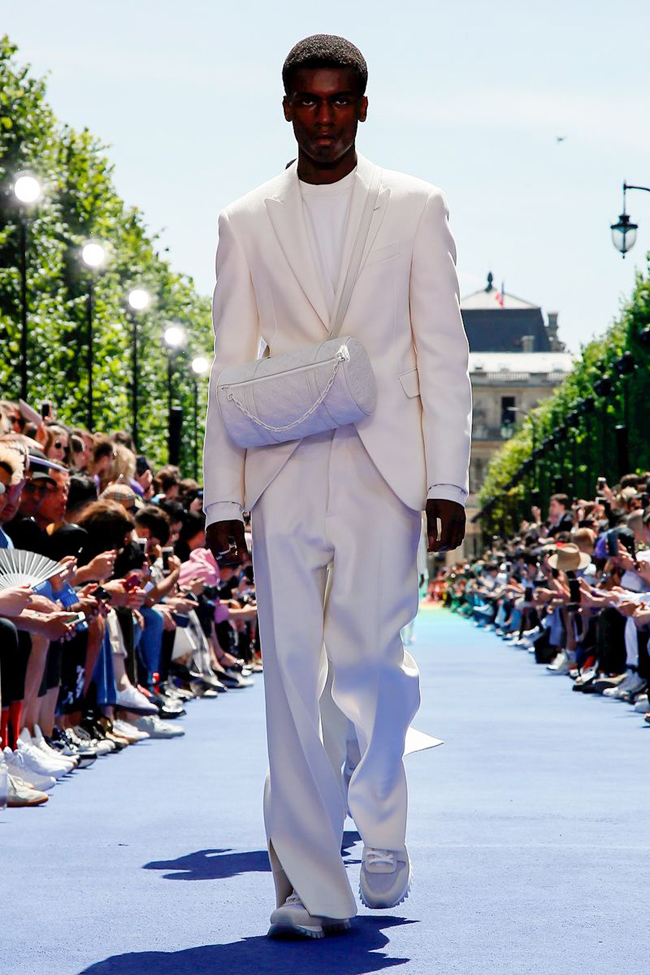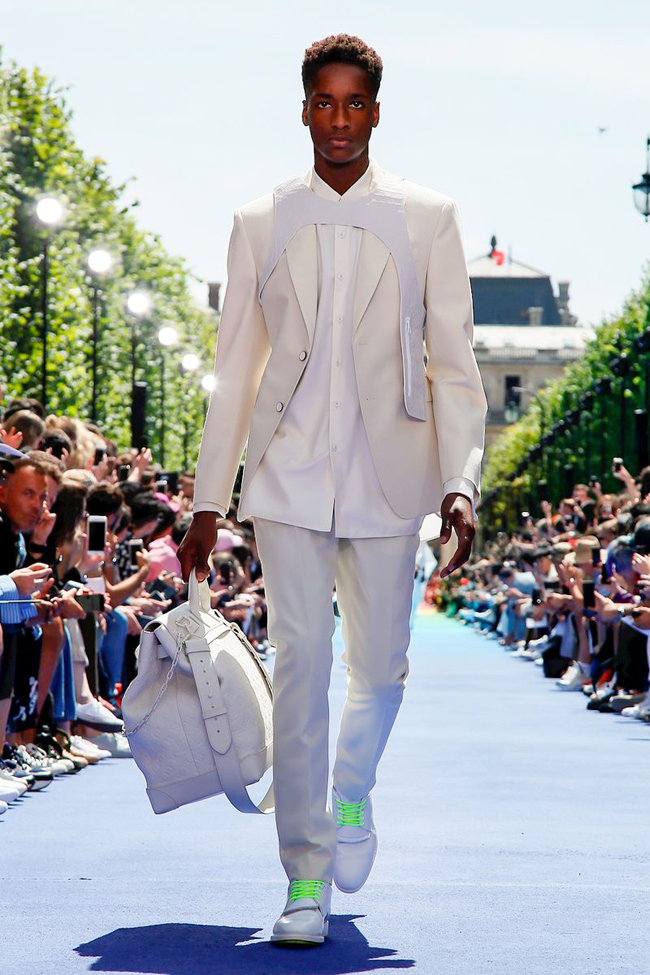 From the very minimalist ensembles in white and neutrals to the bursts of saturated colours moving from flaming red, emerald, blue and yellow. The silhouettes remained classic and streamlined with subtle inclusion of style and detail. Even though the concept is based on the designer's colour psychology, it was apparent that the brand is looking to include a younger, more out-going audience and boy did they succeed.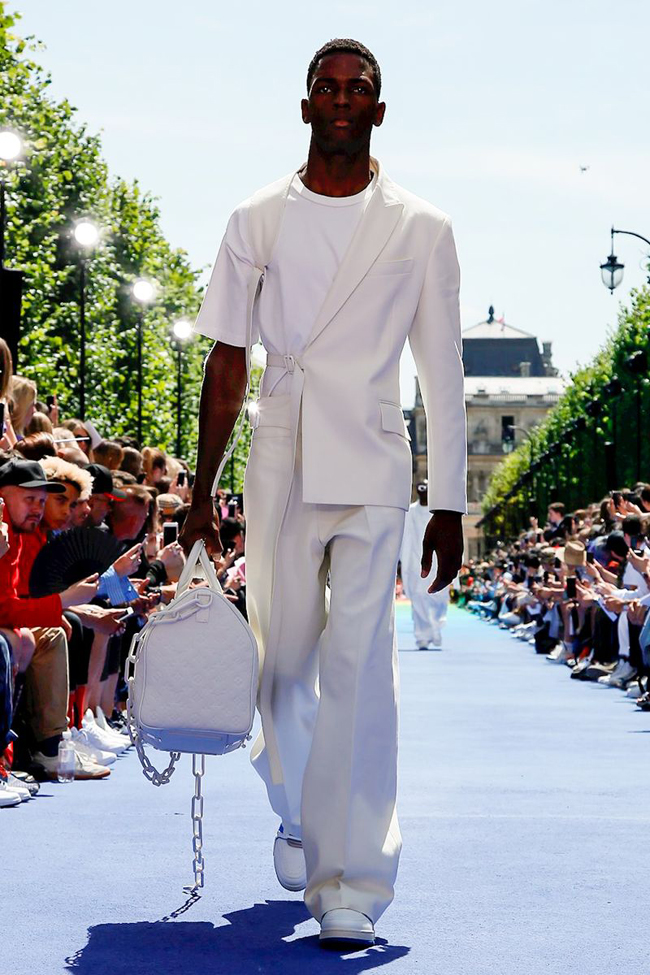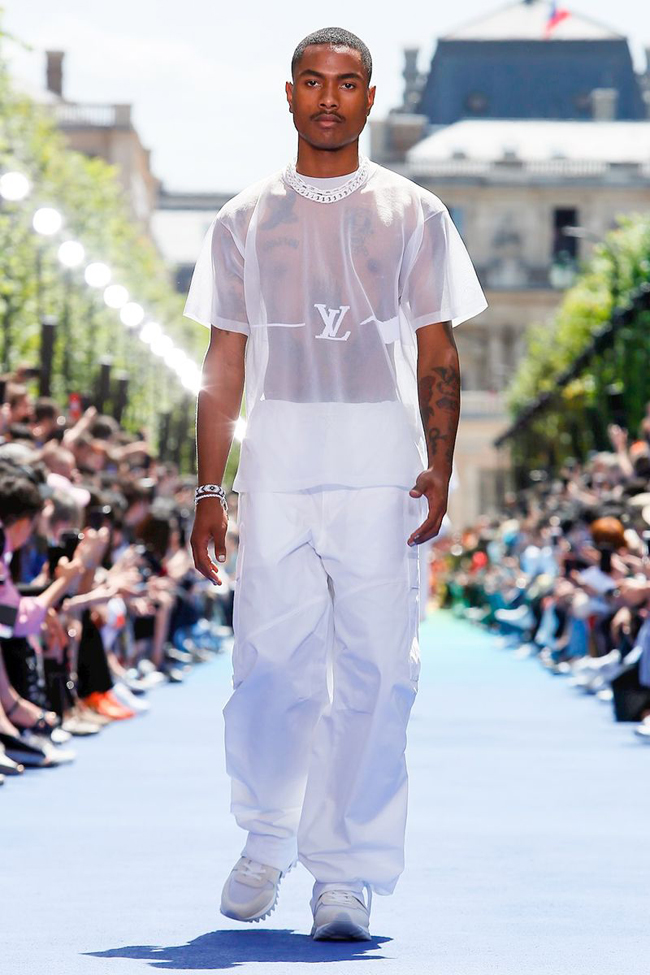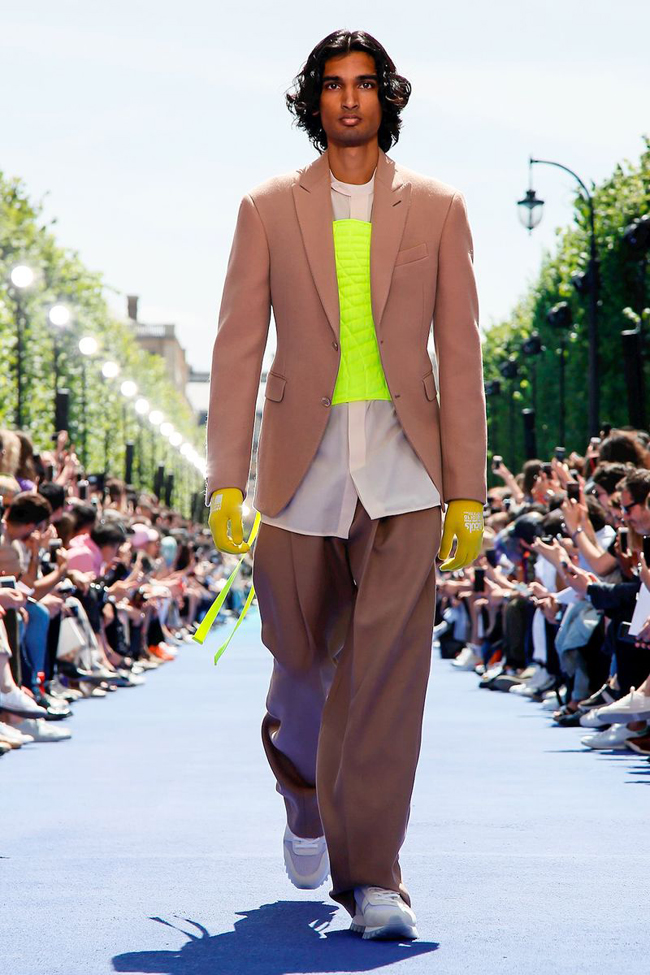 Shorts and Sex Appeal:
The shorts in the show exhibited a degree of sex appeal that is another relatively new sentiment from the brand's new creative director. Teamed with oversized tops, the shorts had a unique cut and fit, reminiscent to the modest days of yesteryear… only sexier! The length of the shorts though, remained at a comfortable length that various men would feel relaxed in.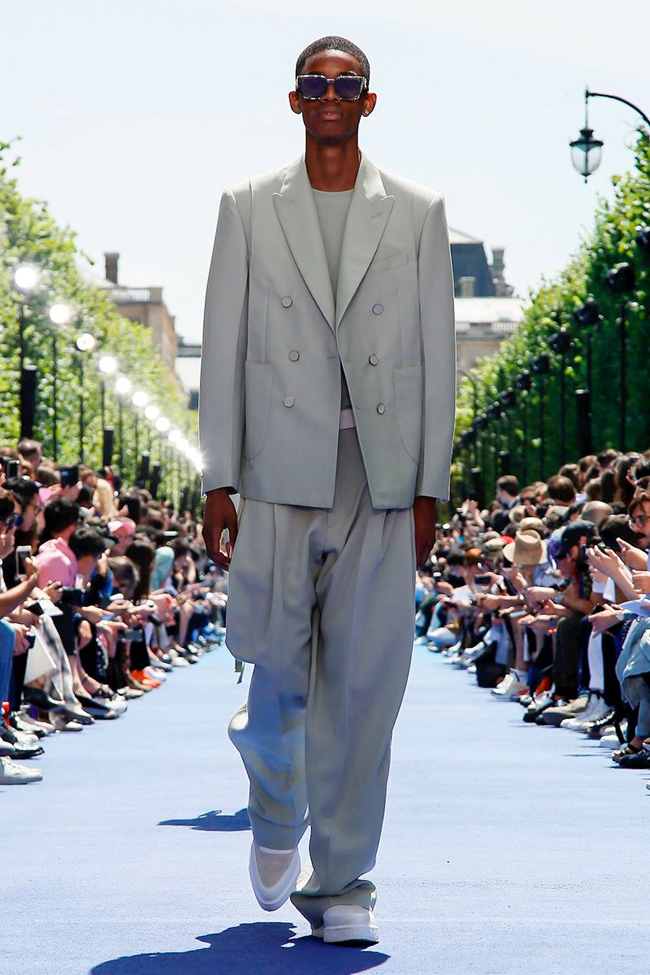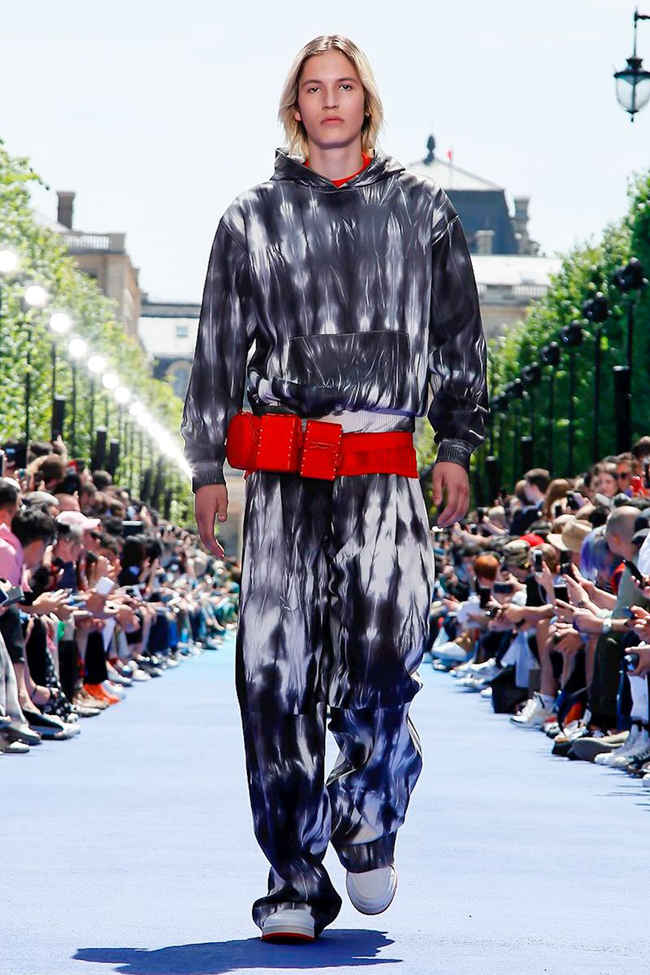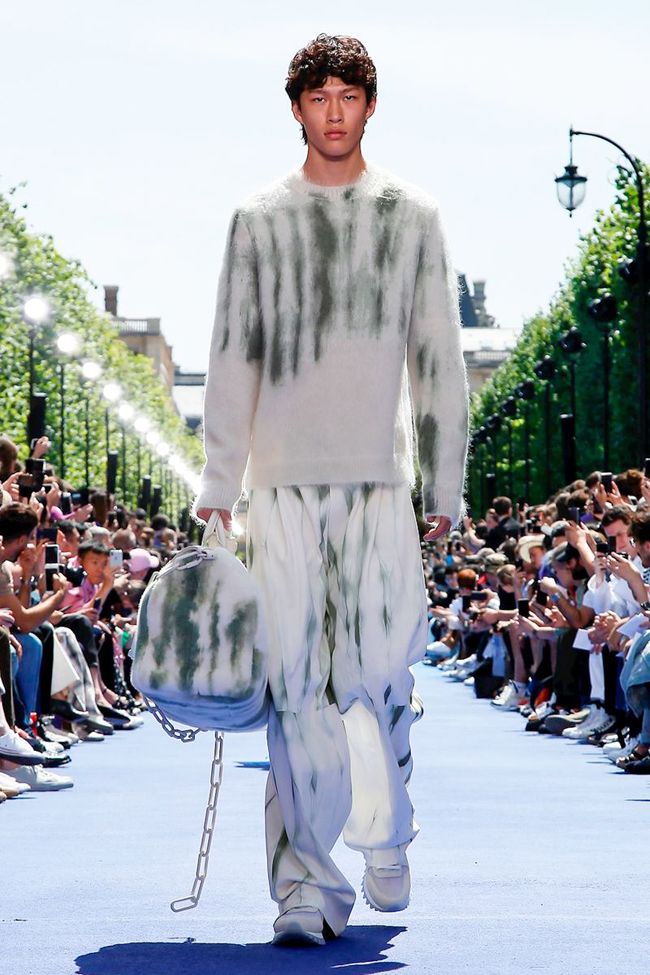 Water-colour Effect:
Interesting was the print that was reminiscent of cool, fluid water-colour that seemed to flow in different directions, creating various tones of the same colour. Variations that were teamed with solid red really had an awesome, energetic impact on the senses. The print in pants is surely going to be a hit, simply due to its effortlessness and free-flowing style.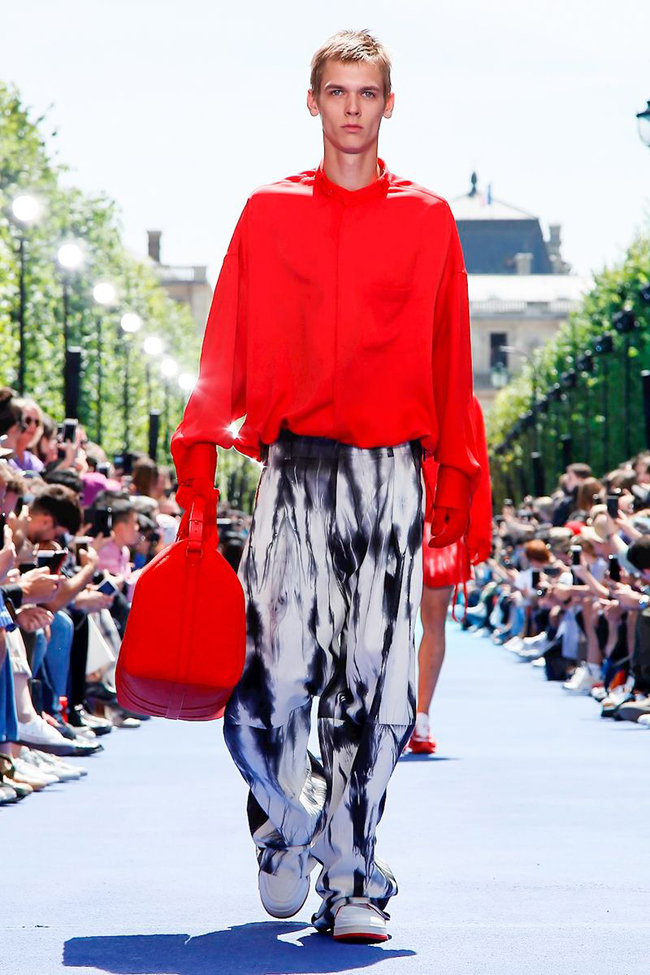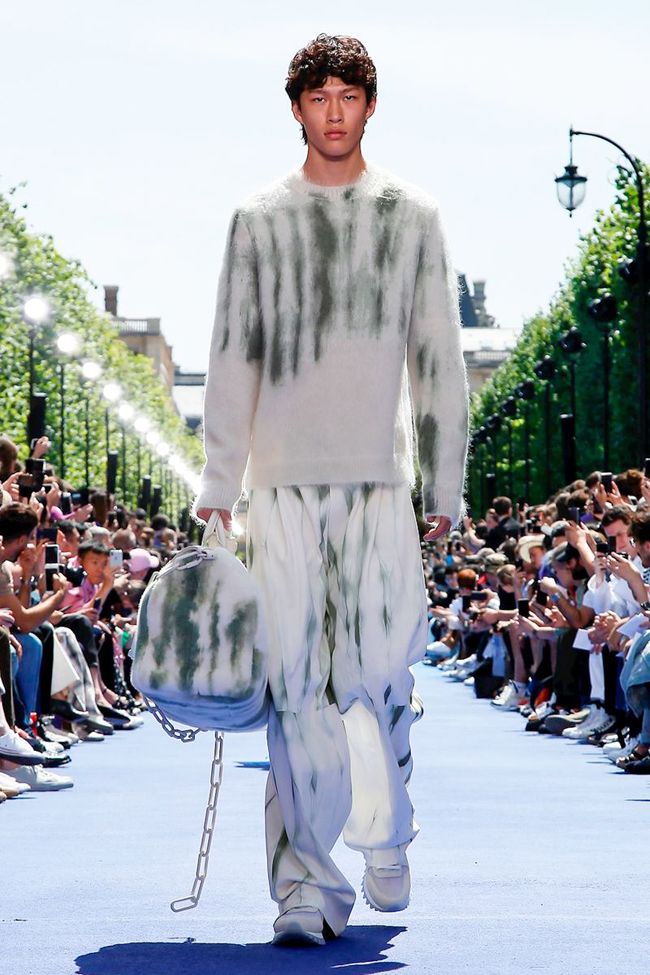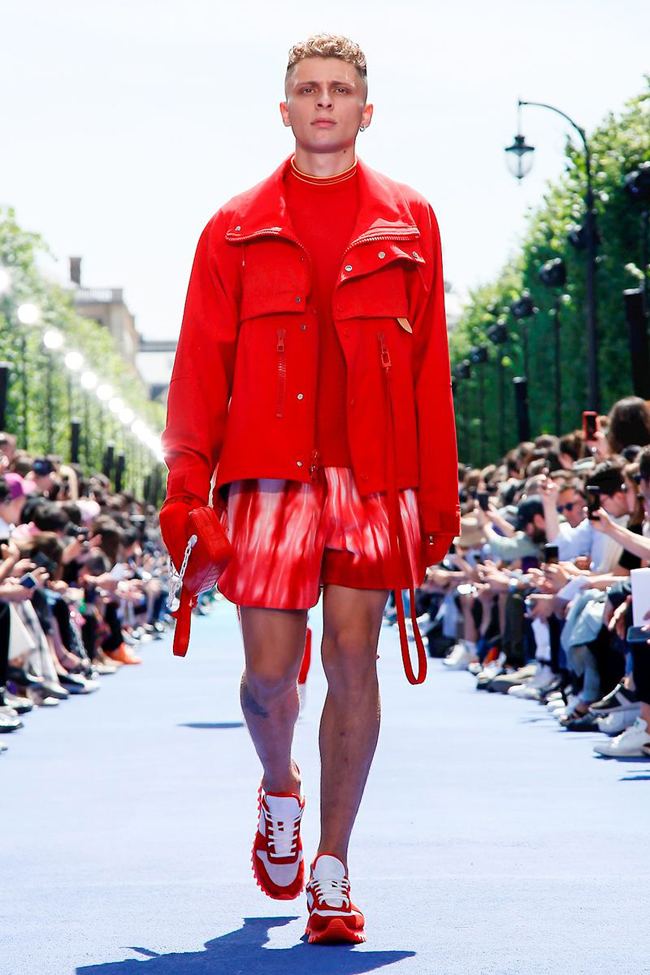 From the power inducing colours to the really wearable yet unique silhouettes, Louis Vuitton has definitely added a new ''coat of paint'' to their design aesthetic and for a designer like Virgil Abloh who managed to make a difference in a short span of three months can totally enjoy another feather in his hat.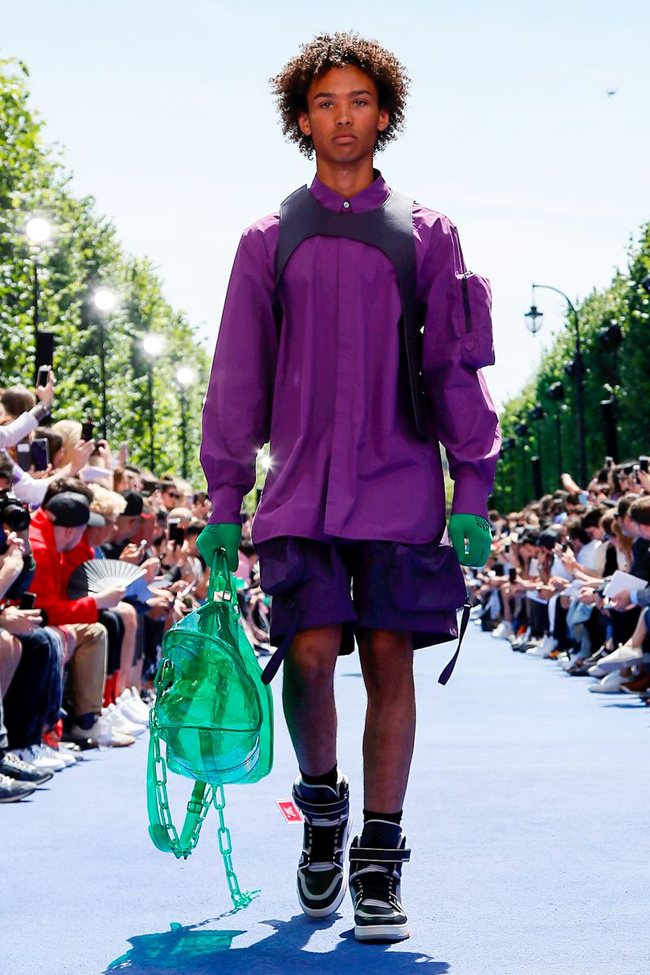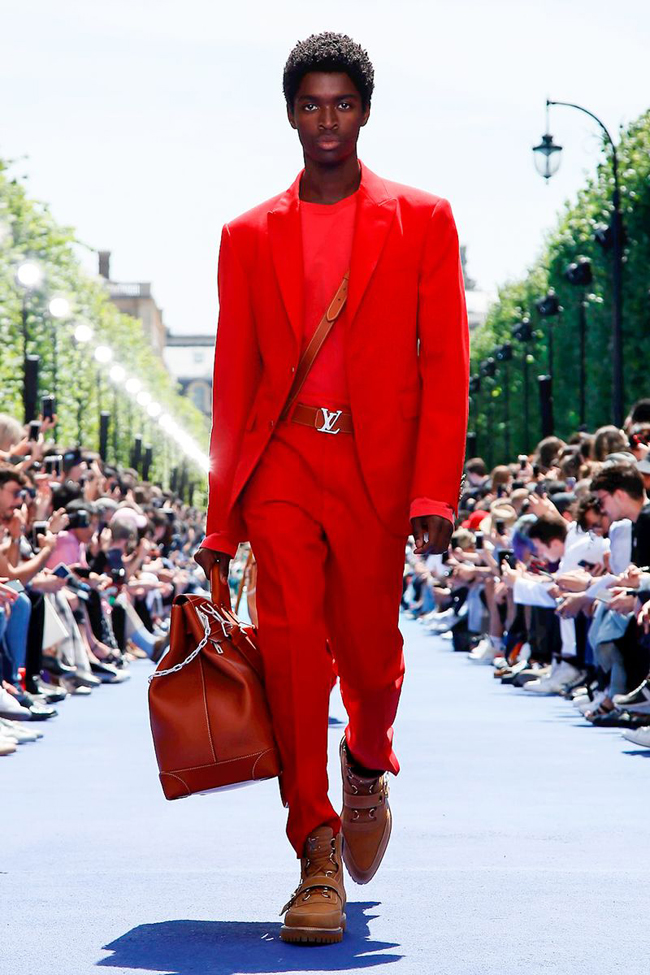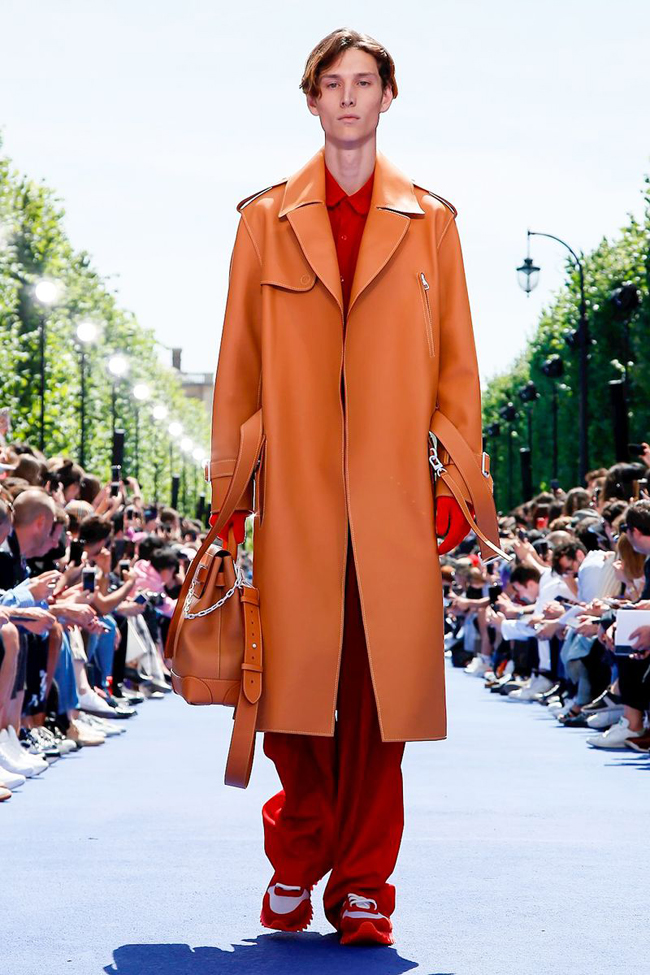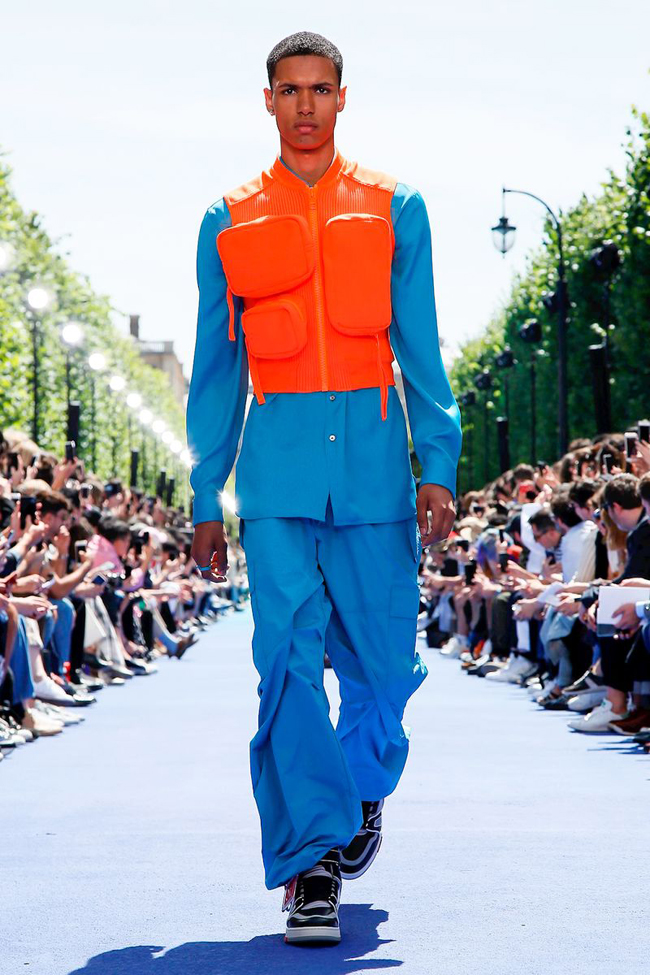 Images: Gio Staiano


Hits: 10501 | Leave a comment