Five Things I Love About GmbH on Opening Night of Paris Men's Fashion Week
The GmbH show was not only unique but had that special eclectic quality while being relevant, fun and fashion-forward. Designer duo Serhat Isik and Benjamin Alexander pulled out all stops, no doubt; to deliver a showing of a collection I can see many people wearing in their own individual ways. It was personalised and pleasurable.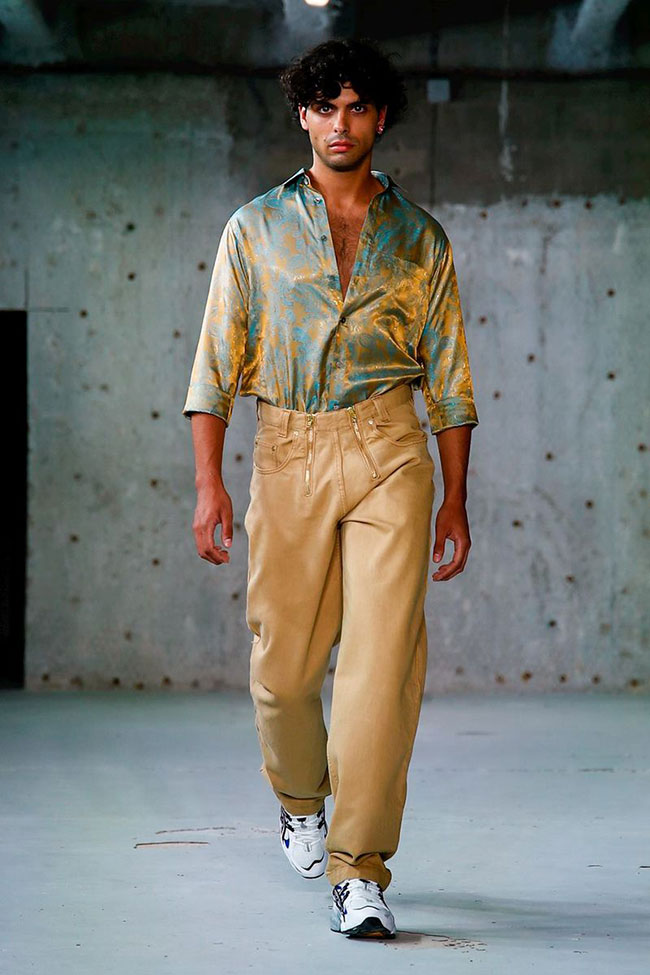 From the colour palette that was in itself an interesting swirl of saturated hues to bold use of tangerine, some mid to dark neutrals and the futuristic approach to patent leather complemented some iconic spiky hand accessories and detailing that gave the models a bionic look, making the collection a true time travel through fashion's past, present and future. Below are ten of the best elements from the collection that was not only a hit among the audience but will be seen on many people everywhere.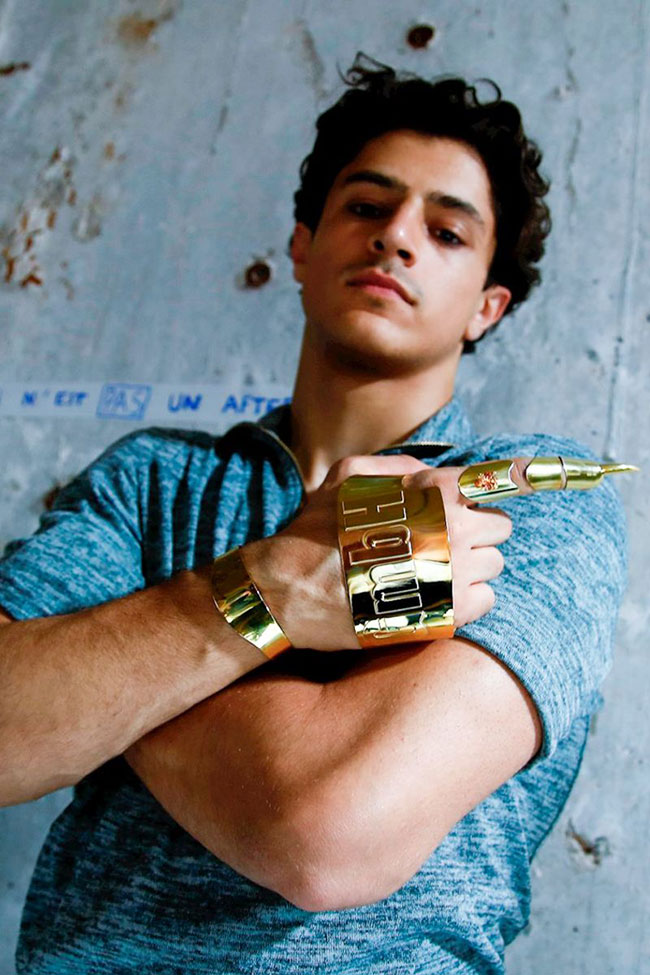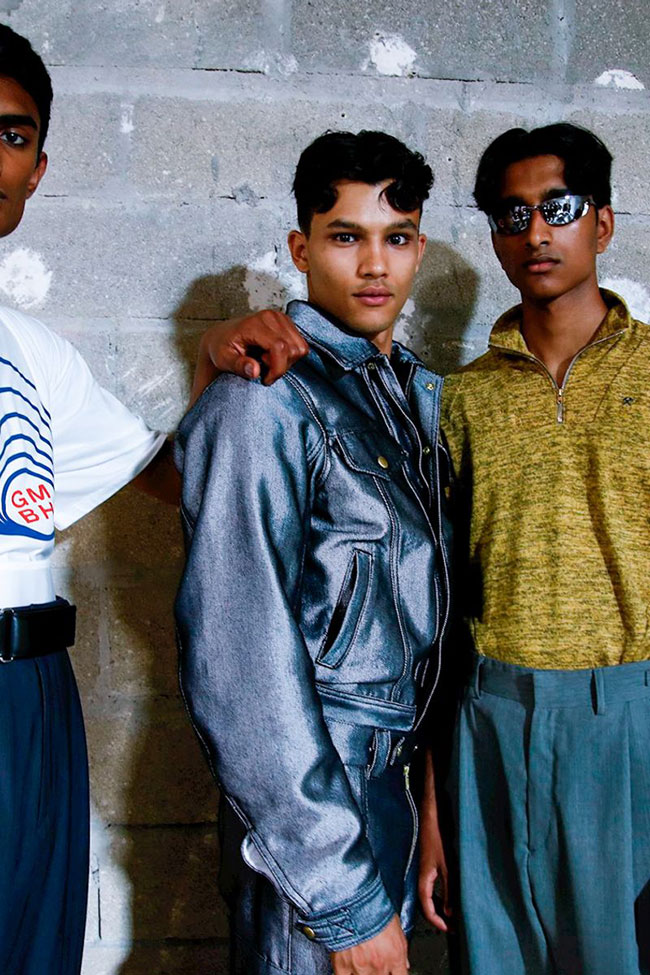 Healing Coolness: The use of Aqua and Ochre really caught the attention of many. The coolness of Aqua and the healing essence of Ochre makes for a great addition to fashion wardrobes of the future. What's more, is that both colours work well with many skin tones so these two colours will be seen more often and I'm totally loving it.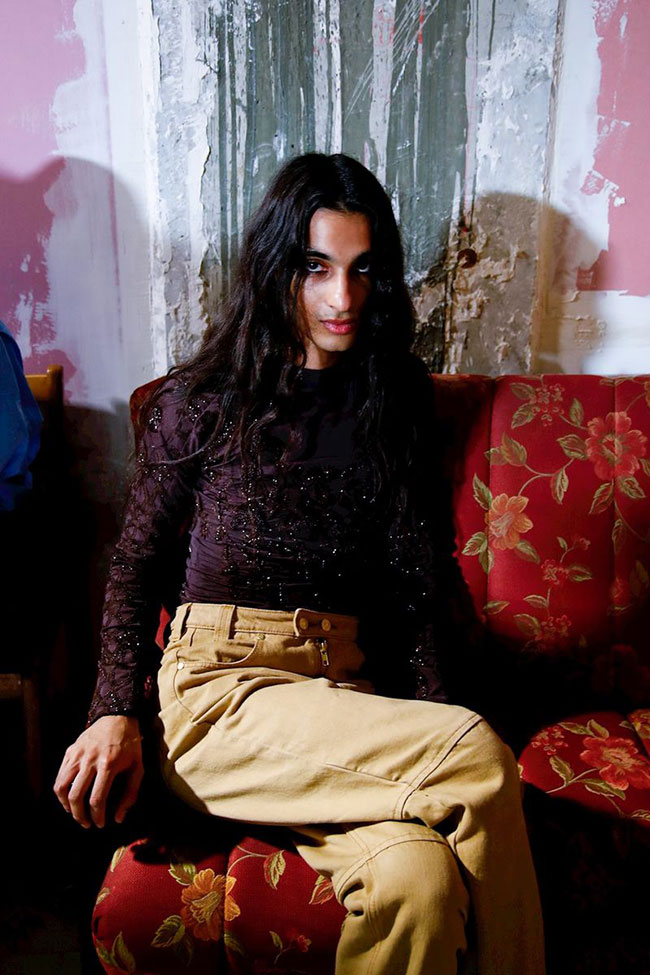 Men in Jumpsuits: Jumpsuits may not be anything new, but what was new and refreshing was the kaleidoscopic movement between contemporary jumpsuits in deep Crimson to those that pulled you back in time for Tom Cruise in Top Gun or racing through fields with bohemian energy. All in all jumpsuits in 2019 will breathe some fresh fashion into all walks of life.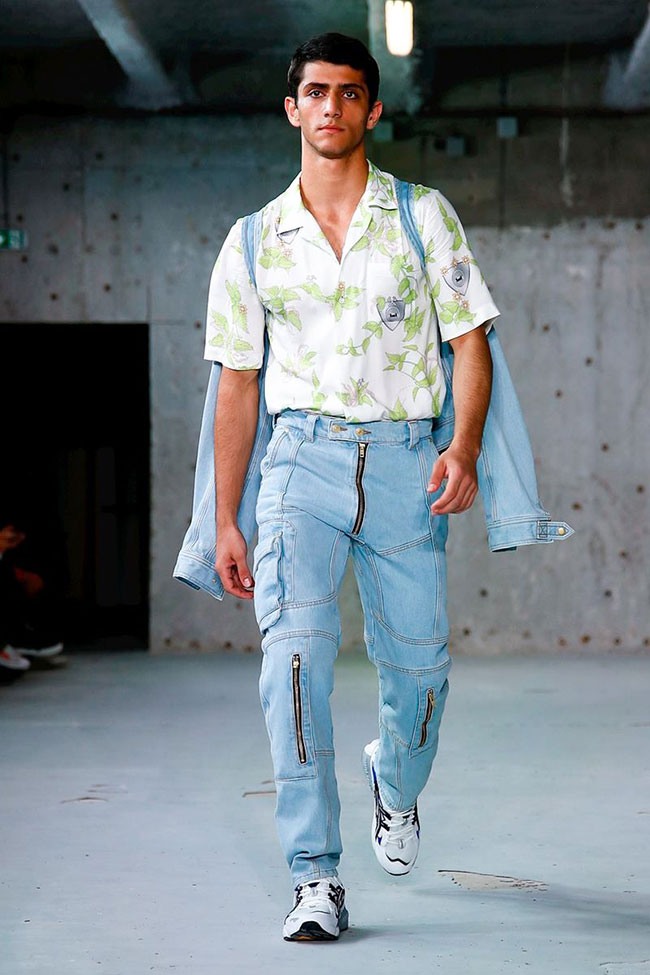 Metallic Zipper Detail: The use of zipper detail in unexpected ways added visual interest as well as cool industrial vibes that may be an acquired taste but one that will have many following. From functional zipper fronts to sides on cargo pants, off-centred and diagonal. If this isn't cool enough, add a cool metallic jacket or top and enjoy that crossroad between space-age and industrial style.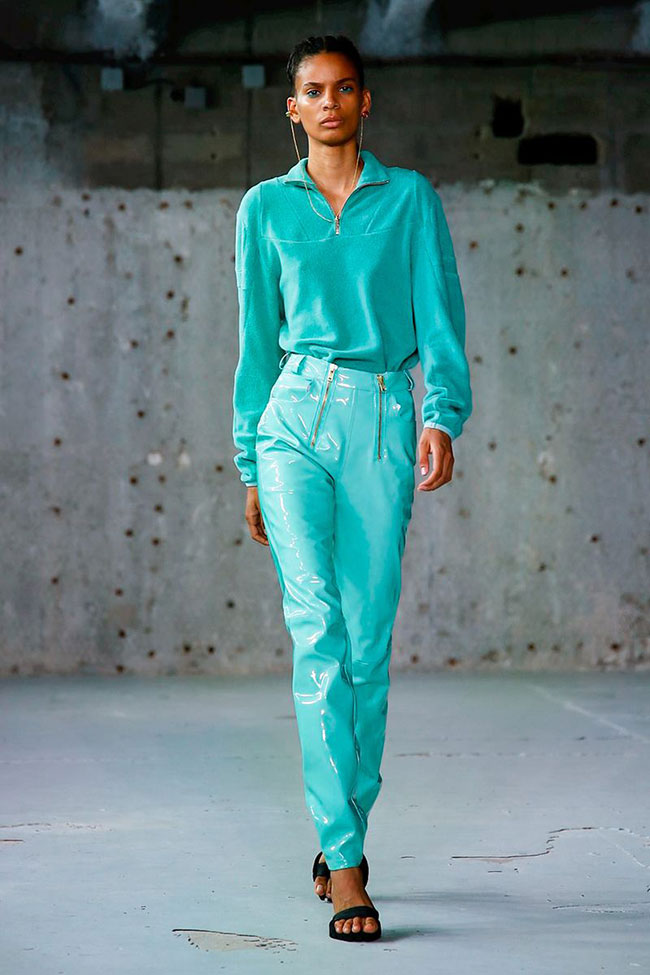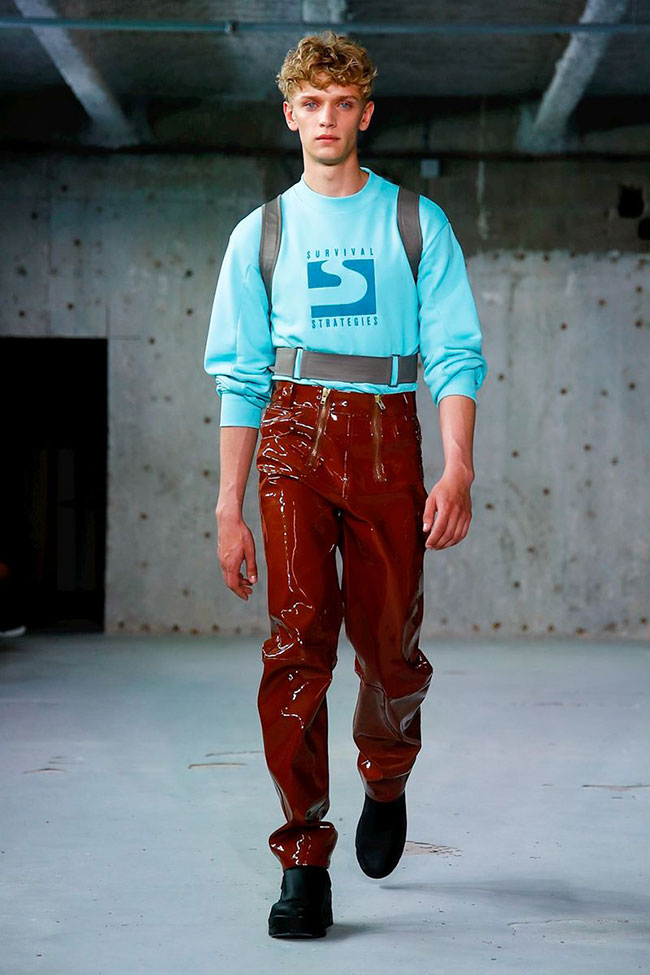 Retro Influence: Whether you're a vintage buff or not, the cool retro influence, subtle yet seen in different interpretations will compel you to get in on this rapidly growing trend. From those classy polo shirts to the flat collared, button-downs reminiscent of Cuban style, the prints that go from stripes to plaid and even floral. The classic mid-mod use of denim, citrus, shorts and use of paneling makes this one hot trend for sure. #retrolove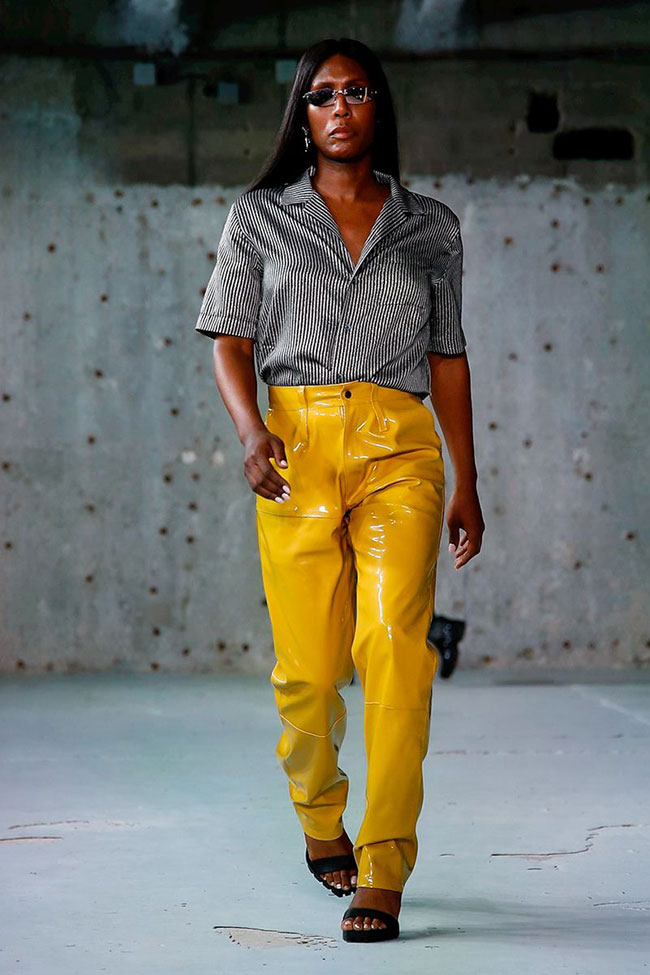 Pleated Baggy Trousers: Perhaps linked and inspired by retro, the pleated, high waisted baggy trousers get their very own space in the spotlight. All thanks to GmbH. Bringing back this classic will surely add a much needed change to menswear, especially in the bottoms department. These comfy, cool and timeless trendsetters have the diverse ability to go well with everything, from modern to classic pieces. GmbH showed them in a strong charcoal and ochre. Loving this style.
In closing for opening night of Paris Men's Fashion Week, GmbH made a really cool showing of an eclectic collection that has a style and attitude for everyone who treats life as a party. The clothes, the ambiance and positive energy makes me look forward anxiously to what the second day of Paris Men's Fashion Week has to show.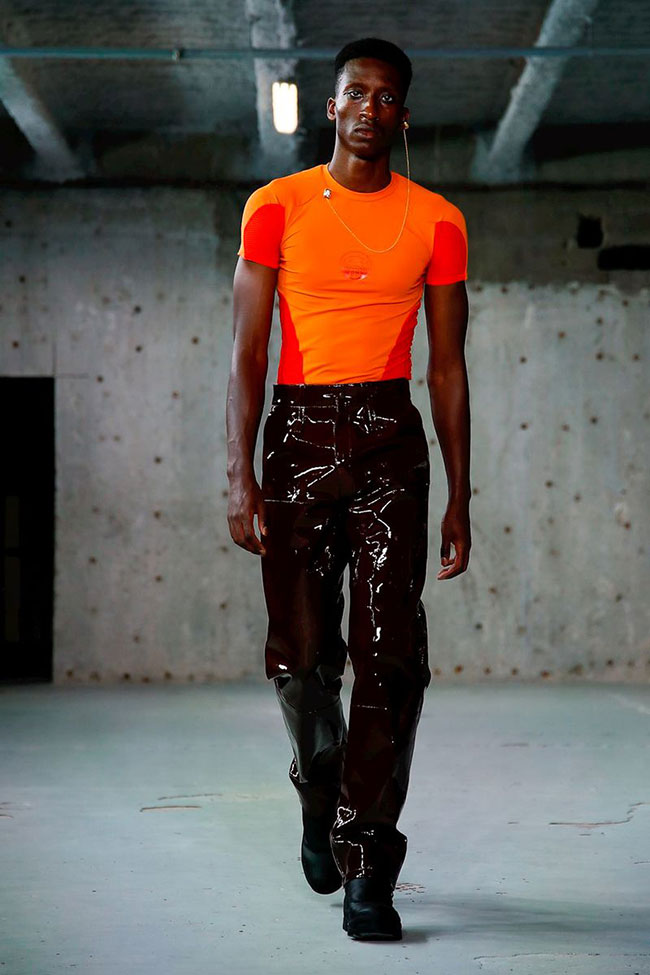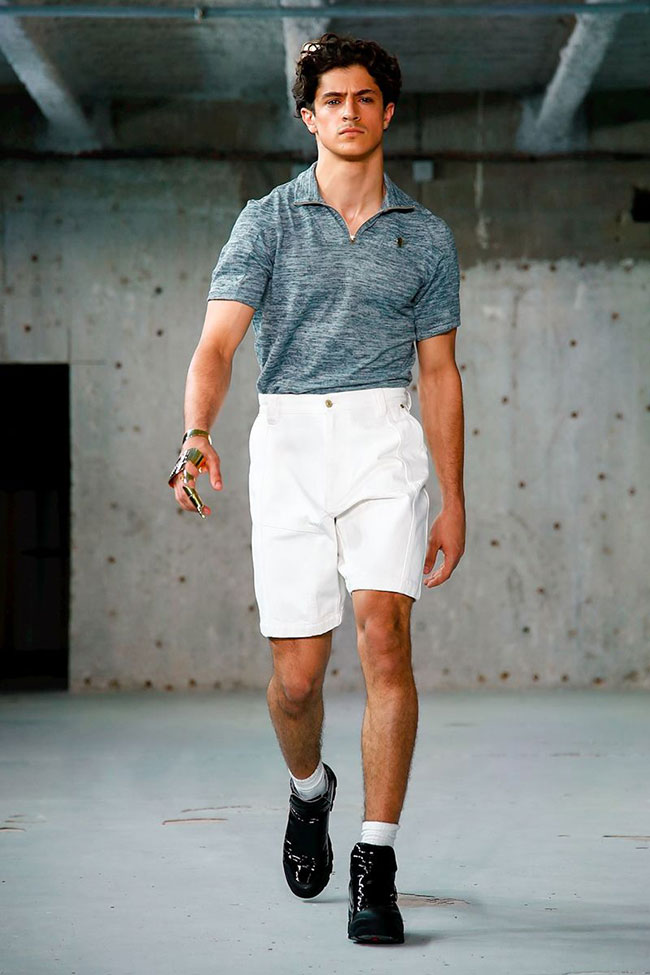 Photos by: Guillume Roujas


Hits: 10399 | Leave a comment