Tag: Virgil Abloh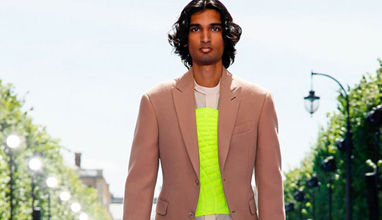 Menswear collections
Perhaps one of the highly anticipated shows by far at Paris Men's Fashion Week Spring/Summer 2019 was the Louis Vuitton show which showcased the work of Louis Vuitton debut designer Virgil Abloh. While the collection as expected was inspired, cohesive and very dissimilar to what Louis Vuitton customers are used to, it did wow the audience for the most part leaving a bitter sweet sentiment on many present. Given the shift of style aesthetic this scribe found an interesting cross-road between classic and artsy which added a new flavour to fashion from the brand.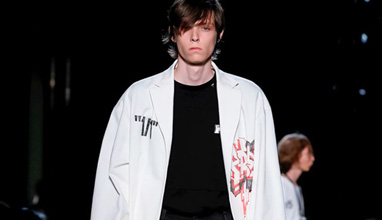 Menswear Trends
On a palette of fun, youthful colours, dominated by shades of blue, a dash of yellow, white, black and orange, Off-White designer Virgil Abloh showed a multi-dimensional look at the many ways to wear denim, adding visual interest with distressed denim, textures, knits, fleece and parachute that gels well with the quirky elements of animation, oversized silhouettes, camouflage and tie 'n' dye all to show-off his cool range of footwear that is a jogger and lace-up that have a chunky, army-esque appeal that is sure to liven up spring and summer of 2019.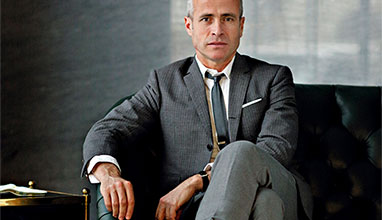 Competitions & awards
Raf Simons, Virgil Abloh, and Ashley Olsen and Mary-Kate Olsen lead in the number of nominations for the 2018 CFDA Fashion Awards in partnership with Swarovski. Each received two nominations this year: Simons and Abloh for Womenswear and Menswear Designer of the Year for Calvin Klein and Off-White respectively, and the Olsens for Womenswear and Accessory Designer of the Year for The Row.