Tag: Rick Owens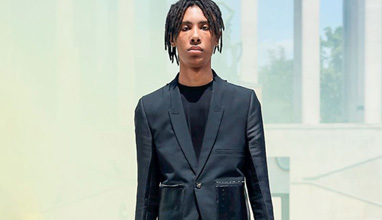 Menswear collections
The mere mention of Rick Owens and the first thing that comes to mind is breaking the rules. Hence the show that had everything from drama, deconstructed silhouettes, exaggerated elements, architectural shapes, all moved in unison with the aesthetics of the man himself. The styling and attitude of the models, the raw grunge feels and minimalist approach made this collection one of those that moved into a league of its own.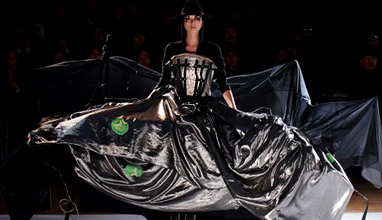 Fashion trends
Yes, they are pretty strange and most of them - pretty unwearable, but it's a fact - conceptual garments are one of the key women's fashion trends for Fall/Winter 2015-2016. Many designers chose to show more extravagant pieces in their women's collections for the upcoming cold season. And while some of the fashion designers managed to create both conceptual and wearable apparel, others completely bet on the artistry and the impressiveness of the designs.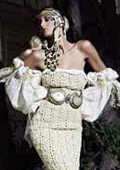 Models and photomodels
During the new photo session Julia was dressed in amazing knitted bridal dress. It is designed by Evgeni Petkov, who will present Bulgaria at the Eco Chic forum – a world fashion exhibition, which will be held in Geneva. 43 fashion designers will take part in this forum. Among them will be the famous designers Rick Owens and Diane von Furstenberg.

Evgeni Petkov's models are inspired by Bulgarian folklore. The dress, which he will present, was specially made by 100% natural fabrics. The knitting dress is unique because it was made by natural wool with linen lining. It is arranged with Eco-cotton tracery from Germany.