Nastri d'Argento 2016 - Why black suits again?
The Nastro d'Argento (Silver Ribbon) is an Italian film award awarded each year since 1946 by the Sindacato Nazionale Giornalisti Cinematografici Italiani (Italian National Syndicate of Film Journalists). The Nastro d'Argento is said to be the oldest movie award in Europe.
This year the awards ceremony was held at the Teatro Antico, Taormina, Sicily Island, Italy, on July 2, 2016. And what a surprise - all gentlemen were dressed in similar black suits, making them look one and the same.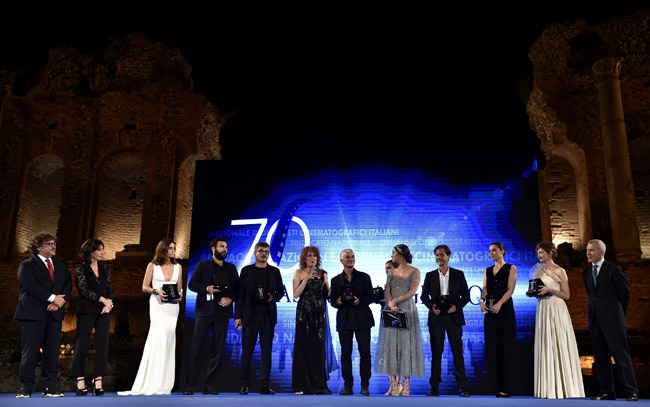 Italian filmmaker Paolo Genovese and all cast after they received the `Nastri d`Argento` Award 2016,
for Best Comedy for his movie `Perfetti sconosciuti` (Complete Strangers)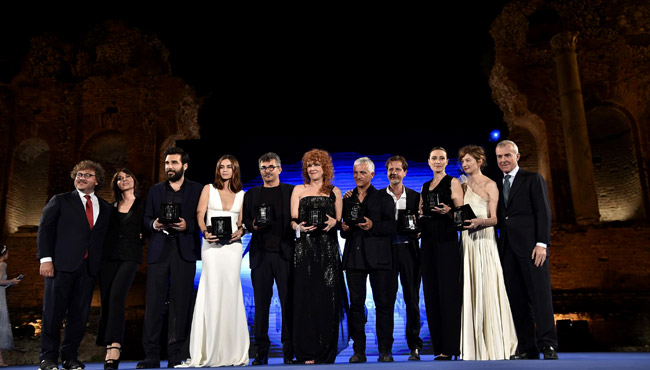 Italian filmmaker Paolo Genovese and all cast after they received the `Nastri d`Argento` Award 2016,
for Best Comedy for his movie `Perfetti sconosciuti` (Complete Strangers)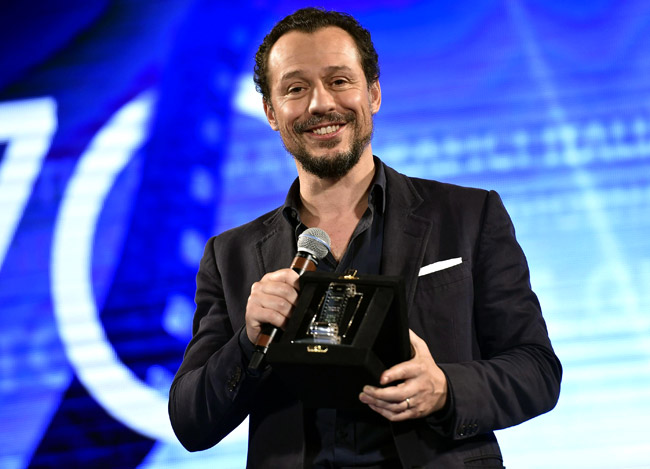 Italian actor Stefano Accorsi after he received the `Nastri d`Argento` Award 2016 for Best Actor
for his role in Veloce come il vento (Like the wind)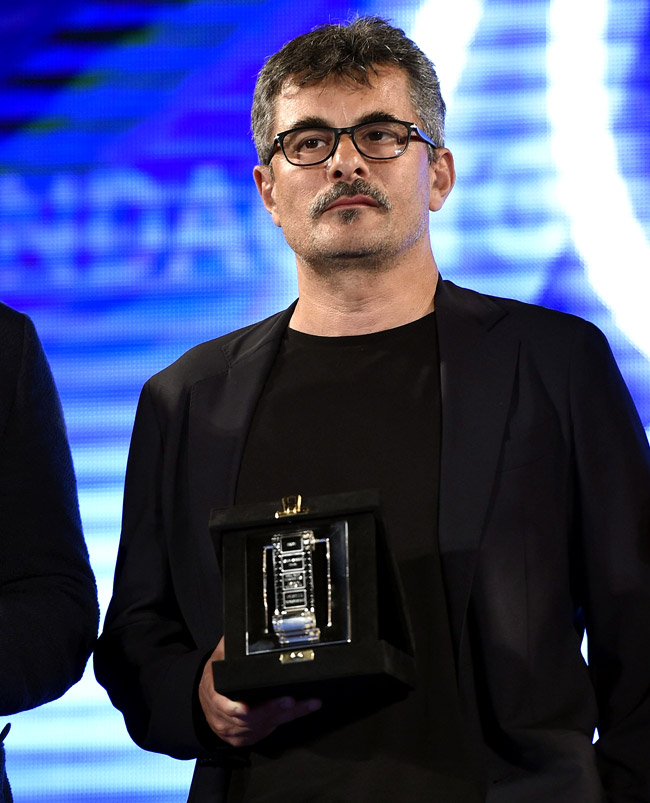 Italian filmmaker Paolo Genovese after he received the `Nastri d`Argento` Award 2016, for Best Comedy
for his movie `Perfetti sconosciuti` (Complete Strangers)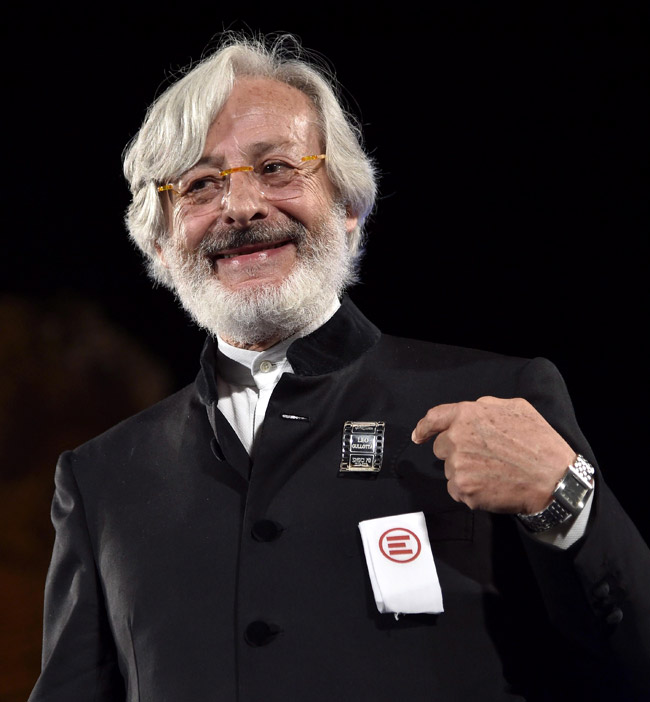 Italian actor Leo Gullotta after he received the `Nastri d`Argento Speciale` Award (Silver Ribbon) 2016


Although the black suit is not in fashion, many men continue choosing it for their social and business appearances. But it doesn't show style, personality or fashion taste. The black tie dress code is still mandatory for many Red carpet events, but we believe that it's time for change!

Just take a look at the Academy of Country Music Awards Gala or Oscars 2016 or Cannes Film Festival 2016 Red carpets. Don't you think that this variety of the colorful men's suits is a better choice for Academy Awards, Music Awards and other formal events?


Feel free to share your opinion with us in the Comments section below. Your voice matters!

Photos:
© Claudio Onorati/EPA


Hits: 3315 | Leave a comment