Prestigious watch brand Festina reedits its legendary 1948 Extra collection
This autumn Festina reedits one of its most emblematic lines: the mythical Extra collection
The collection recovers the beautiful models of 1948 with a unique aesthetic design and a timeless elegance which defies the pass of time.
All the watches of this collection share their original case structure composed of three elements. Plus, three product lines clearly differentiated between them complete this reissue, which has accurately maintained its original name, Extra:
· Gentleman: This model has a stainless steel case with a curved glass which diameter is 36 mm. The beauty of it is well accompanied by different types of straps: leather, 316L stainless steel and Milanese style. A small second counter and two hands complete this watch that has different dial shades.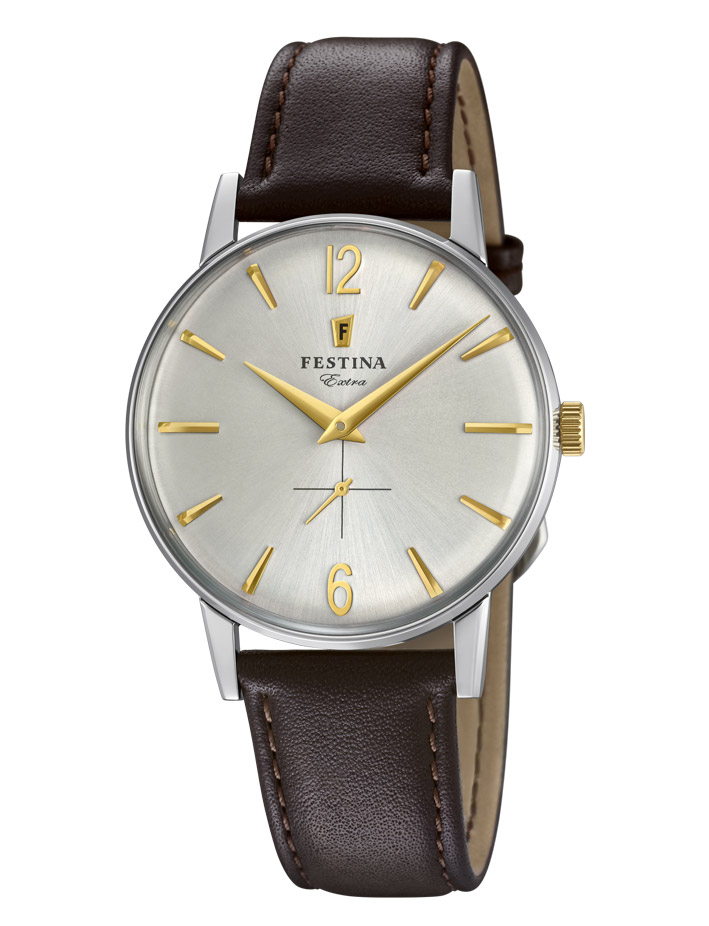 · Lady: The timepieces of this family are distinguished by the beautiful reminiscences of the past that evoke the beauty of that time. For this occasion, the diameter of the case is 29 mm and its curved glass is ready to stand unwanted shocks. Its bracelet, which can also be found in leather, stainless steel and Milanese style, blends perfectly with the blue, pink, black and white tones of its dials.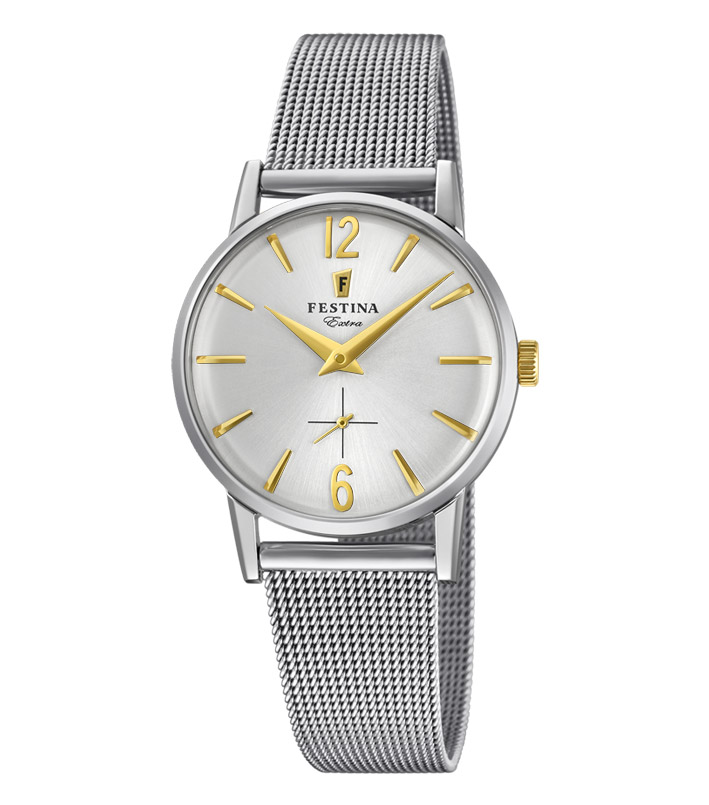 · Lady (XS): The elements of this line make it a fine and elegant watch giving it a unique touch. The difference with the other Extra collection watches is the size of the case (20 mm) and of the bracelet (8 mm). The glass is curved and completes the 316L stainless steel case which displays two hands. On this occasion, the strap is available in leather and stainless steel in two tones.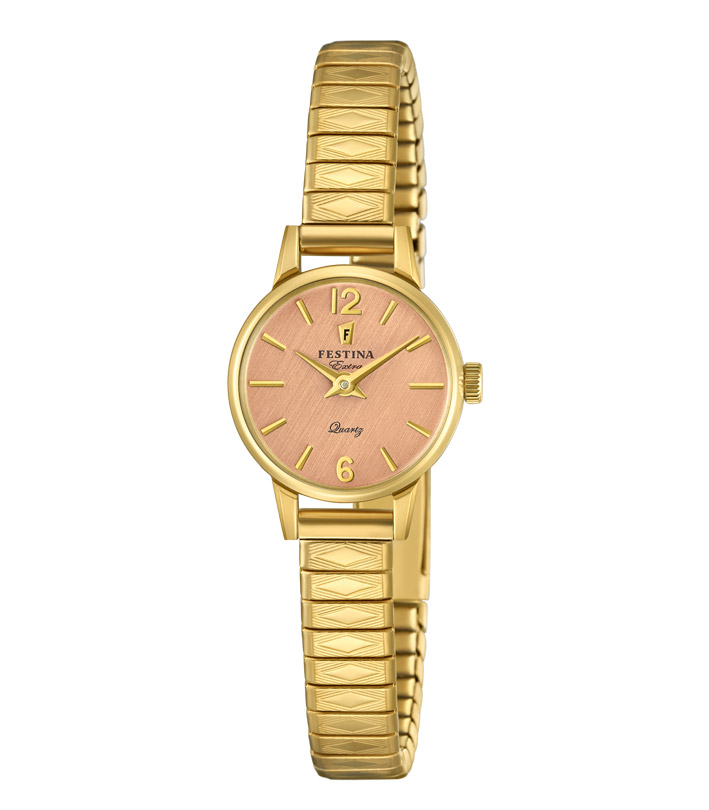 Renovated to fit in our time, Extra watches have set aside the mechanical movement to replace it with a quartz movement, developed to offer the best possible measurement, increasing its quality and endurance. Starting this autumn, all the collection pieces can be purchased with a recommended retail price between 99 and 199 euros.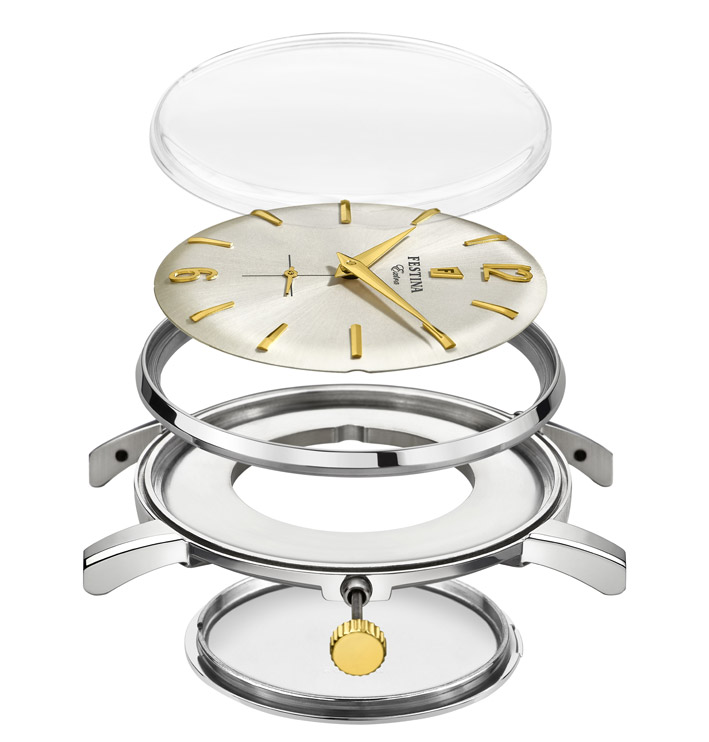 Festina is represented again by the Scottish actor Gerard Butler, the ambassador of this original reissue that will be also accompanied by new communication sets. Inspired by the classic movie stars and successful businessmen from the New York 50's, the association between Extra collection and Gerard Butler, performing the gentleman of our days, gives birth to the Extra-ordinary man.

'Fashion changes, but style remains' is the claim of this campaign, showing that yesterday's style may become a trend today again.



Photos and Information: image.net


Hits: 9011 | Leave a comment