The Smart Création Square at Première Vision Paris 2016
The latest edition of Première Vision Paris was held September 13-15, 2016, in Paris, France. One of the highlights of the event was the Smart Création Square - a new space, dedicated to responsible creation and production.
Through its smart Creation program - launched in September 2015 at its Paris shows - Première vision's clear objective is to shed light on a new generation of responsible values and assets that help create new strategic perspectives and new competitive advantages for the creative fashion industry.
This year Smart Creation Première Vision implements the next level of this strategy with the Smart Création Square.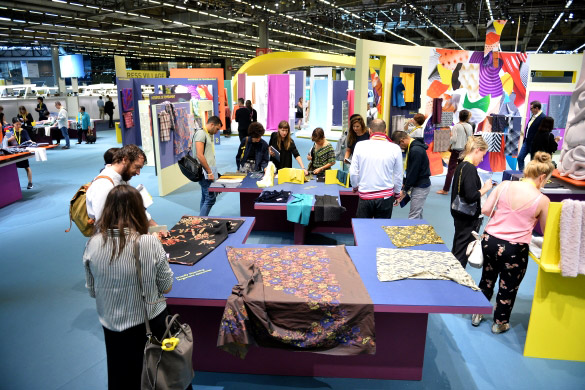 Smart Creation Première Vision is a platform for studies and activities designed to identify and communicate the responsible approaches of Première Vision exhibitors. Its principle is to respond to the new market needs for more responsible fashion by giving industry players a dynamic means to access creative, innovative and responsible materials and products. However, Smart Creation Première Vision is going beyond a simple focus on just sustainable products and ingredients by demonstrating the value in developing an integrated business and industry oriented company approach.

The Smart Création Square is a place for information, communication and exchanges. It is a visionary and informative space, where exhibitors, designers, buyers and fashion brands can experience and really visualize responsible values and innovations in the creative fashion industry. It also sheds light on the system that drives contemporary consumer's conscious motivation towards better and smarter choices. One of the focal points for this edition was water, in particular water management in the fashion industry, with discussions, decors and an inspirational film about the issue. But this was not the only topic, as energy management, transparency of production and clothes care were also part of the conversation.


Source: premierevision.com
Hits: 7408 | Leave a comment