Global survey - Black or Color Suits on the Academy Awards, Music Awards and other formal events
Black tie is a dress code of formal wear for evening events and social functions, derived from British and American costume conventions of the 19th century.
Do you agree that those old costume conventions should change? Wouldn't it be much better if men dress in colours like women and not wear only black suits on formal ceremonies (the Academy Awards, Grammy Awards, MTV Awards, etc.)? Some men do it, but they are still few.
Nowadays those ceremonies are considered the most influential dictators of fashion and men should show their own style just like women.
Example: Cars used to be only black but this changed so many years ago.
WHY MOST MEN DO NOT CHANGE THEIR WAY OF DRESSING ON FORMAL EVENTS?
Isn't it just cheaper to wear the same black suit every year on all ceremonies?
PLEASE ADD YOUR COMMENT BELOW - DO YOU SUPPORT THE CHANGE FROM THE BLACK-TIE DRESS CODE TO A COLOR DRESS CODE?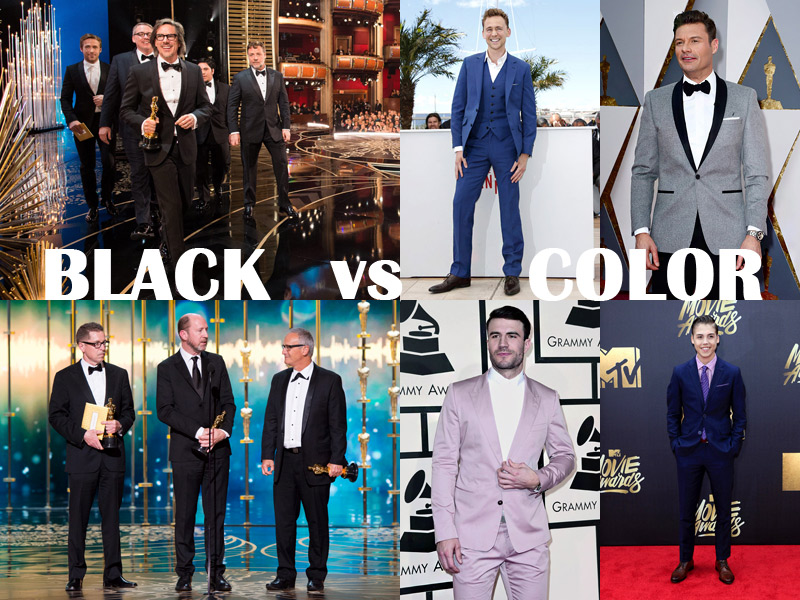 Hits: 3813 | Leave a comment