Oscars 2016 - the best dressed men, who made a difference
The 88th Academy Awards ceremony was once again a place where we hoped to see a difference in men's style. We were not quite lucky, but still there were some men that made a difference and are worth showing to you.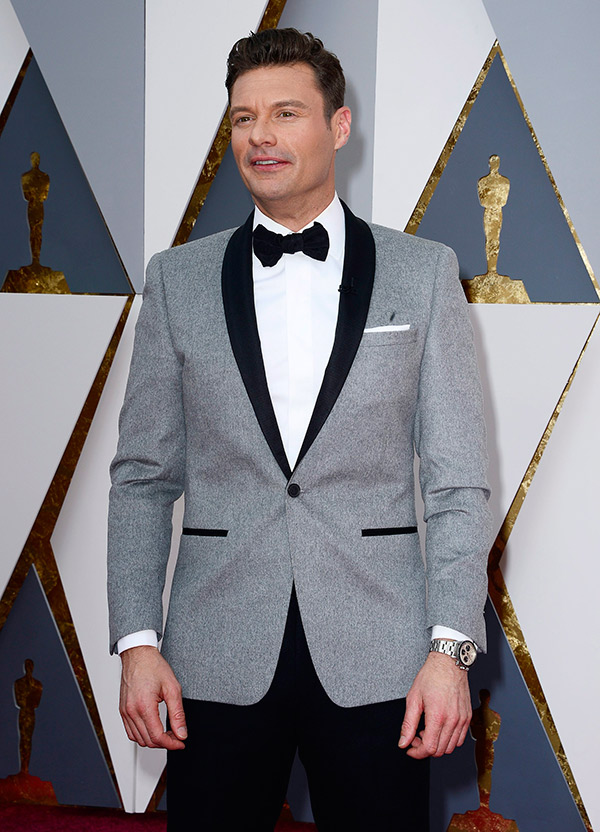 Ryan Seacrest dressed in a nice gray suit with black details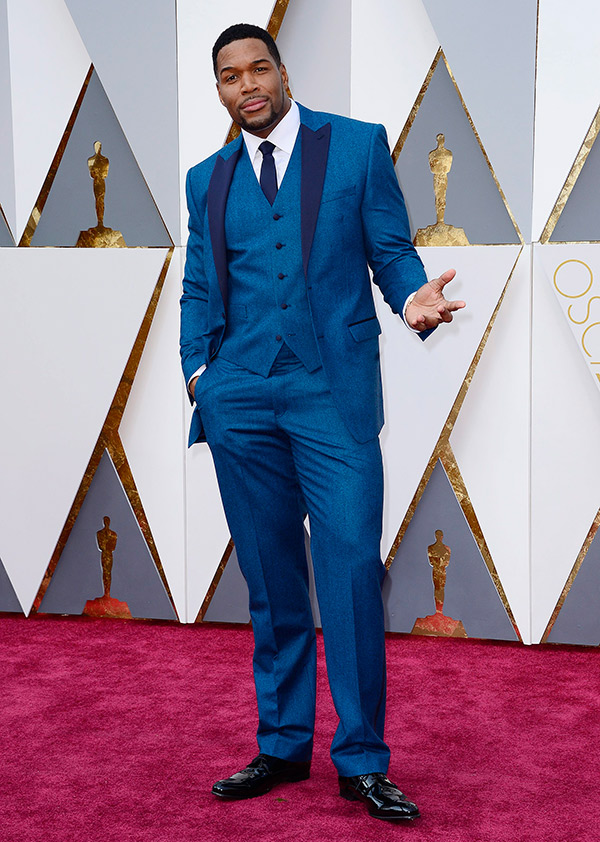 Michael Strahan in a three-piece blue suit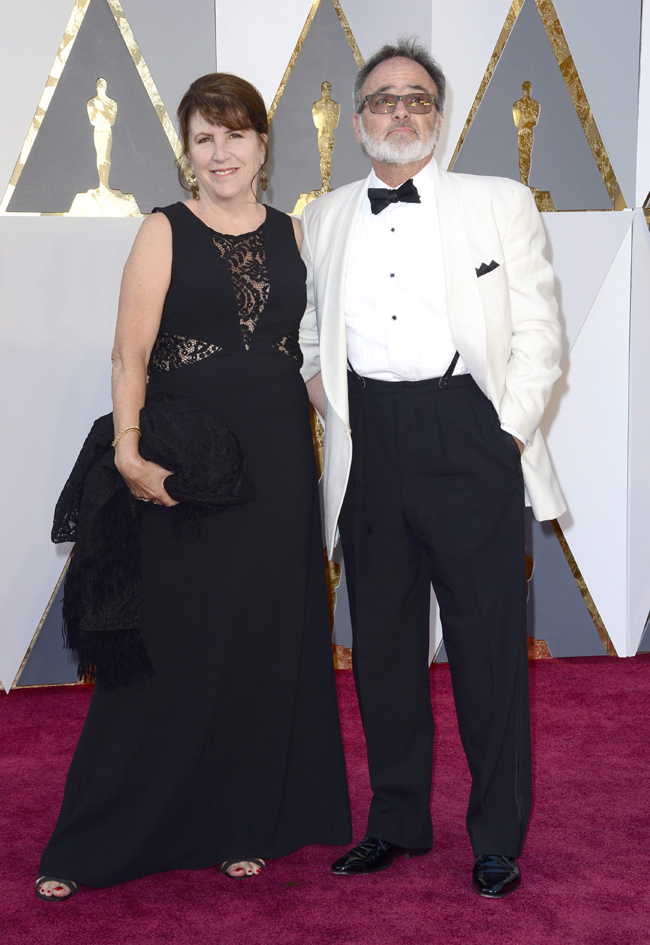 Colin Gibson dressed in black trousers combined with white shirt, black suspenders, black bow tie and black handkerchief - what a classic combination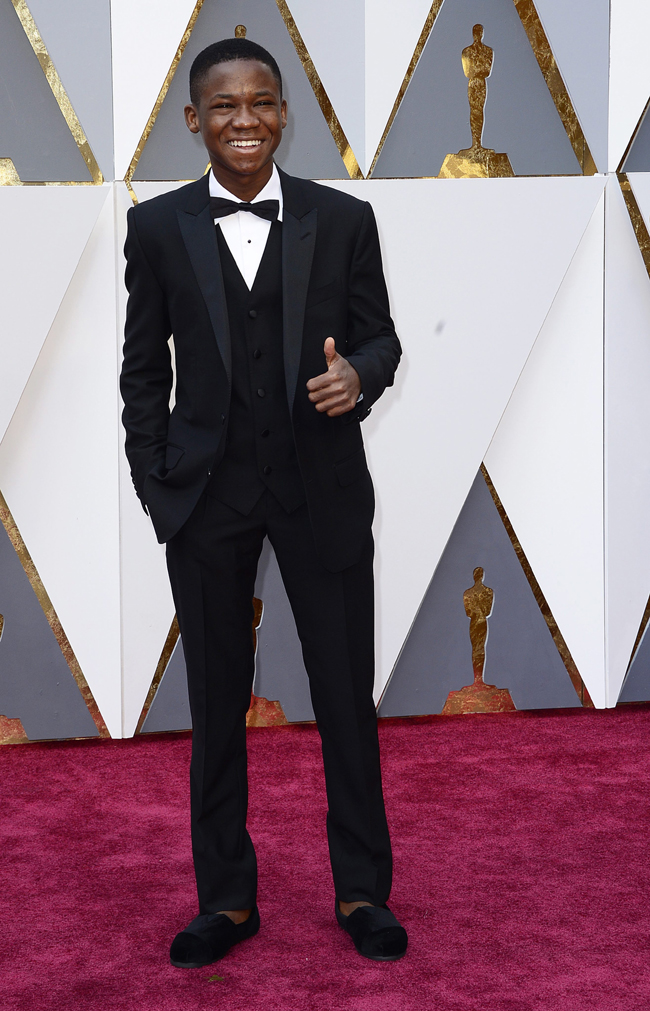 Abraham Attah chose the boring black suit but the shoes he wore surprise us - espadrilles (hot footwear trend for the upcoming season)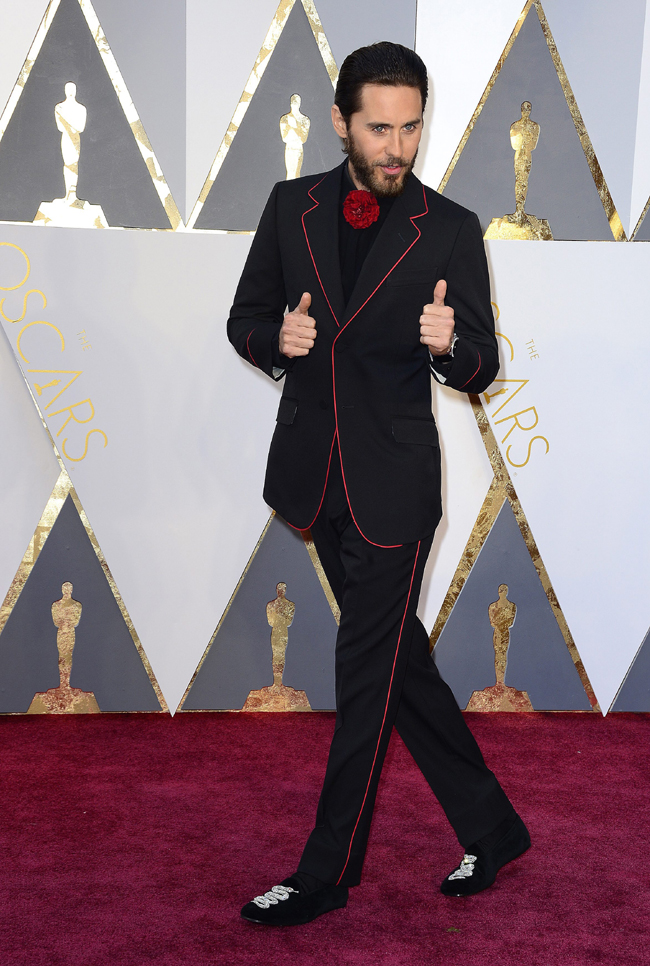 Jared Leto dressed in black suit with red edging combined with black shirt and interesting bow tie in shape of flower - very original

Aaron Rogers chose blue suit combined with white shirt and black bow tie.

Sylvester Stallone also chose the blue suit but he wore a black shirt and black bow tie so to match the black revers of the suit.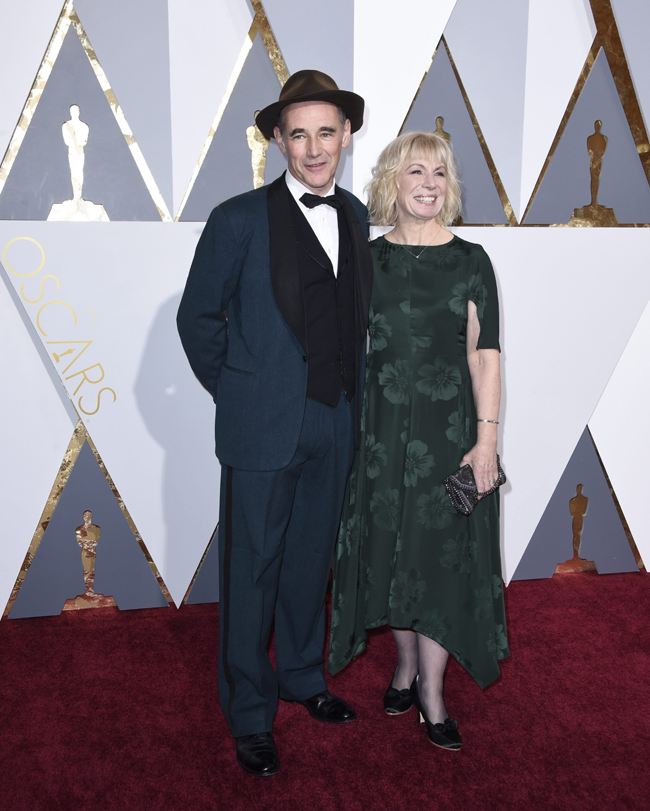 Mark Rylance dressed in oily green suit where the pants have black elements to match the vest, the hat and the bow tie.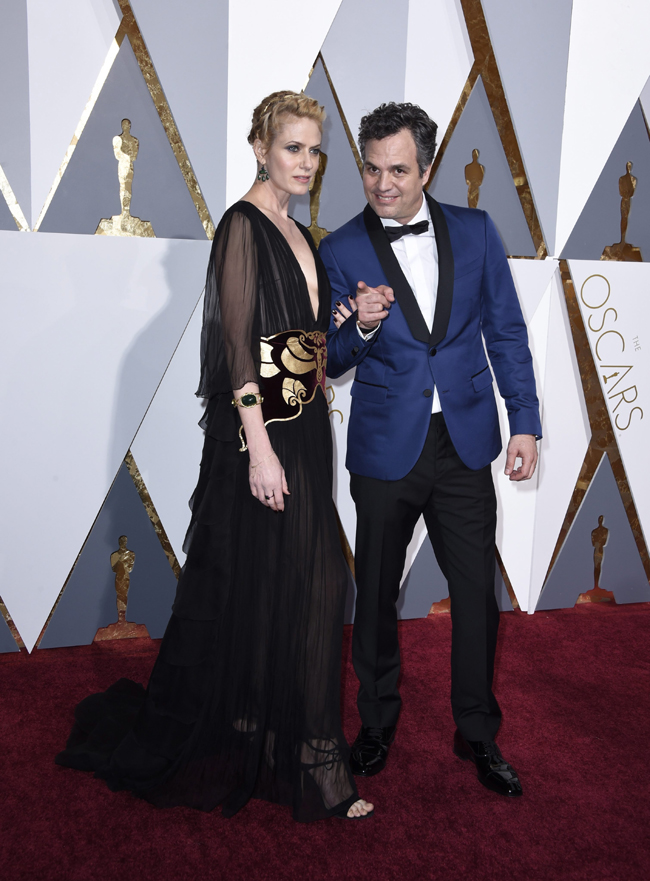 Mark Ruffalo chose an interesting middle blue jacket with black lapels in a combination with white shirt and black trousers and black bow tie.


Hits: 8278 | Leave a comment