Celebrities' style: Jimmy Fallon
James Thomas "Jimmy" Fallon is an American comedian, television host, actor, singer, writer and producer, best known for his work on Saturday Night Live and as the host of late-night talk show The Tonight Show Starring Jimmy Fallon.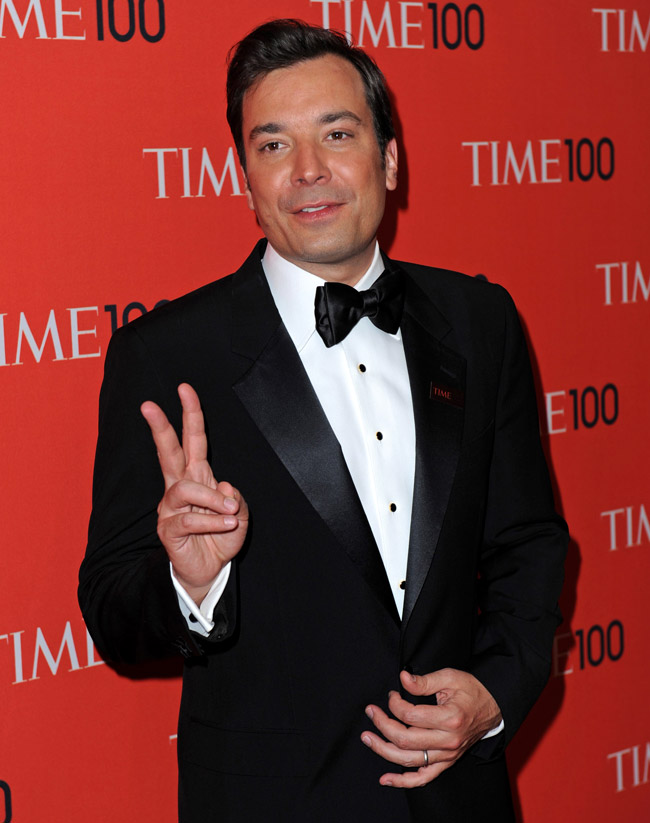 Jimmy Fallon attends the Time 100 Gala, a celebration of `TIME` magazine`s 100 most influential people in the world,
New York, USA, April 2013

Jimmy is a birthday boy today (born September 19, 1974) and we wish him to keep his smile and good sense of humor for life.
Fallon was born in NY and moved to LA at the age of 21 to pursue a stand-up career. And his lifelong dream became a reality when in 1998 he was commissioned to join NBC's Saturday Night Live as a cast member. The six years in the production made him a celebrity.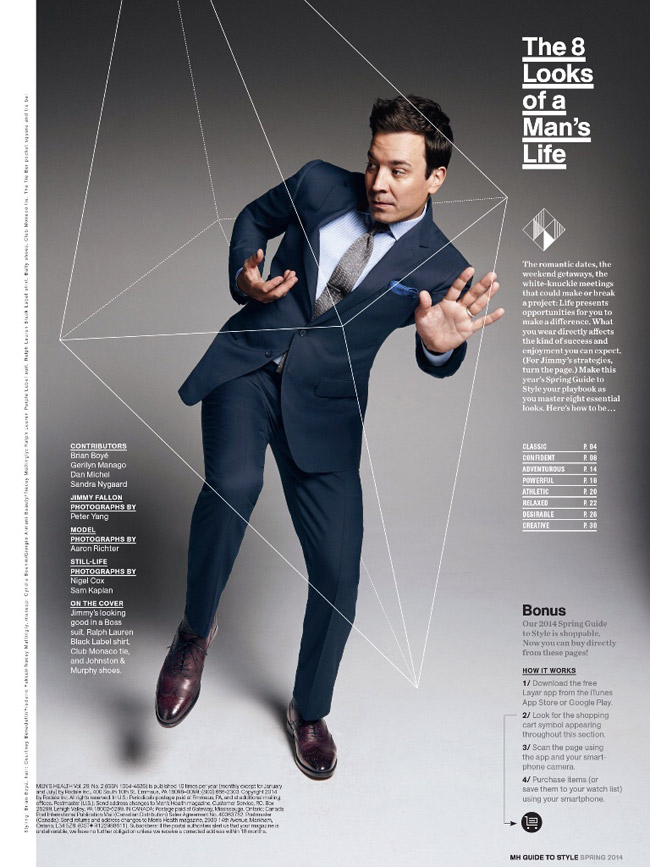 Jimmy Fallon in the March 2014 digital issue of Men's

Jimmy became a host of Late Night with Jimmy Fallon on NBC in 2009 and the sixth permanent host of the long-running The Tonight Show in 2014.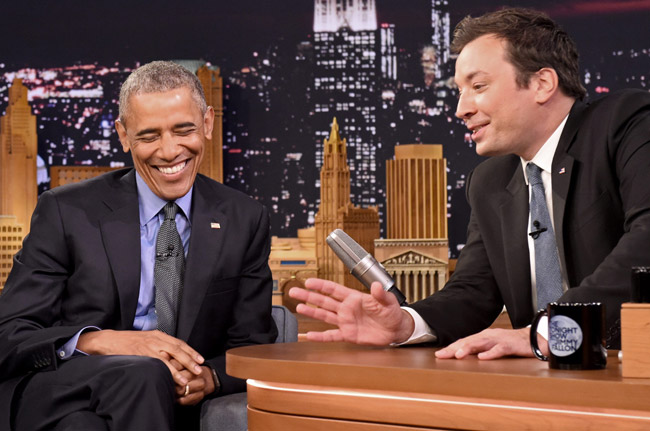 US President Barack Obama (L) speaks with Jimmy Fallon (R) on the set of the Tonight Show at NBC Studios,
Manhattan, New York, USA, June 2016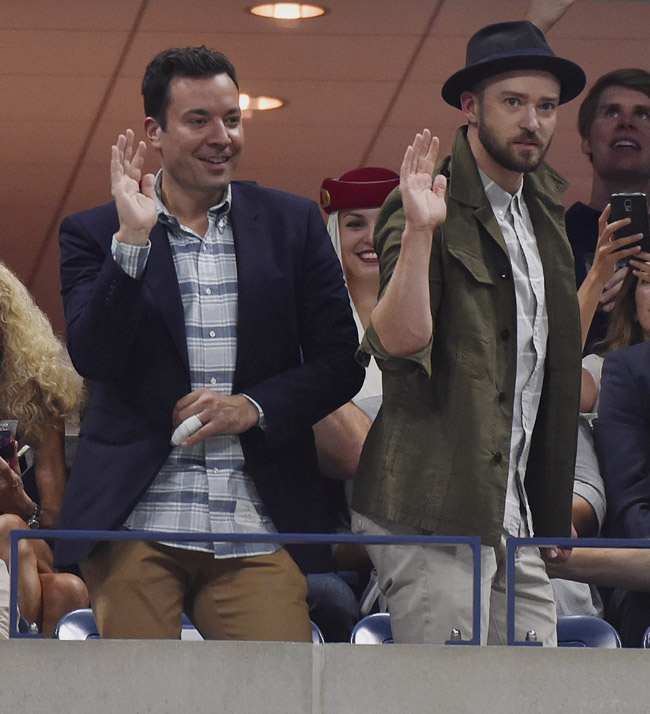 Jimmy Fallon (L) and US singer Justin Timberlake (R) during the 2015 US Open Tennis Championship,
New York, USA, September 2015


In addition to his television work, Fallon has participated in a number of movies (including 2004 Taxi and 2005 Fever Pitch), has released two comedy albums and three books.
Fallon is married to film producer Nancy Juvonen, co-owner of production company Flower Films, since December 2007. The couple has two daughters: Winnie Rose, born in 2013, and Frances Cole, born in 2014.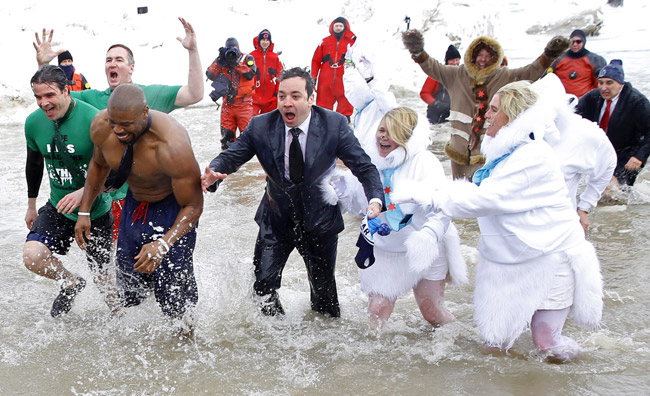 Jimmy Fallon (C) takes the Polar Plunge in Chicago, Illinois, USA, March 2014.
The Polar Plunge benefits the Special Olympic Games, which serve thousands of Chicago athletes every year

Fallon is usually dressed in elegant suits in classic men's fashion colors. I think that his big smile is the best accessory, which Jimmy always adds to his attire.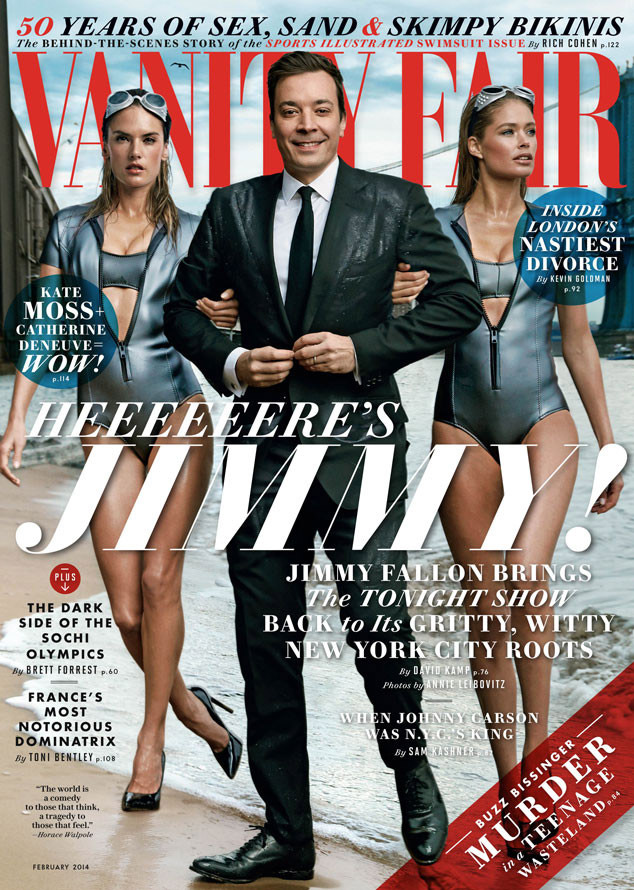 Jimmy Fallon Covers Vanity Fair February 2014 edition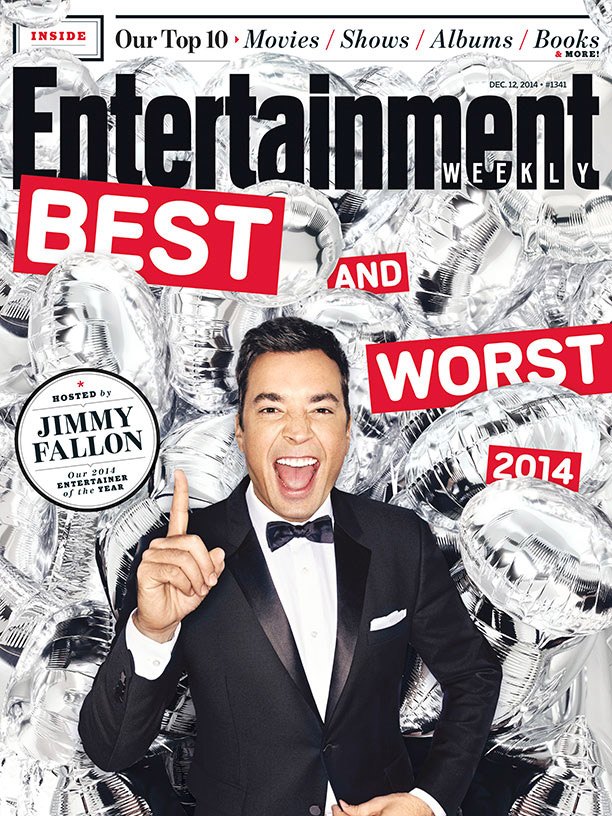 Jimmy Fallon on the cover of Entertainment Weekly December 2014 issue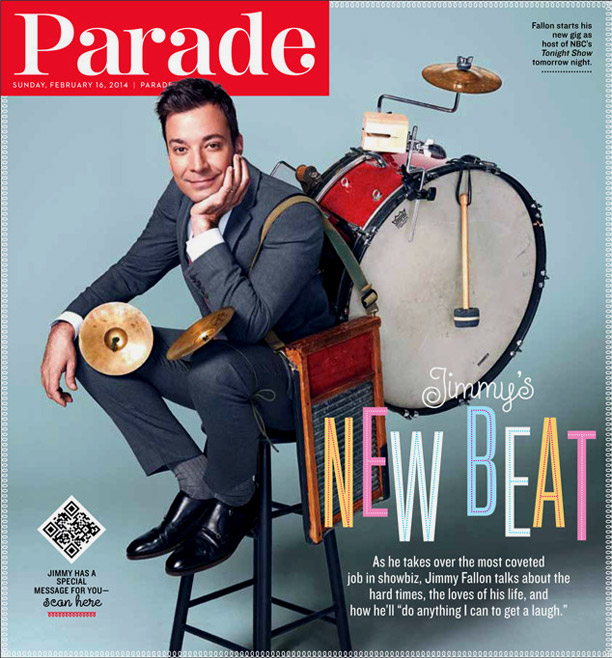 Jimmy Fallon on the cover of Parade Magazine February 2014 issue

If you like his style and appearance, vote for Jimmy Fallon in BGFN readers' voting for
Most Stylish Men 2016!

Photos:
1, 3-5. © EPA


Hits: 12541 | Leave a comment