The gentleman and jewelry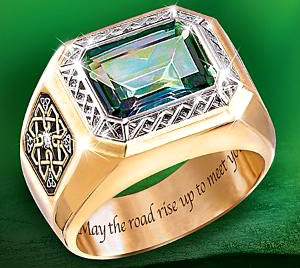 Times, in which a man could be decorated with jewels as an Indian Maharaja, have passed. And within the business world wearing a lot of jewelry is an absolute fauxpas. We talk about issues worn directly on skin - cufflinks, for example, don't belong to them. The choice of jewelry is a responsibility towards the suit.
The list of suitable for a gent jewelry is pretty short. The so called chains, which many men with questionable taste willingly wear, are acceptable for Italians and Spaniards, but not for Britons, Austrians and so on. If in South countries, wearing beachwear is a great occasion to show your gold chains, in North - this jewelry remains hidden under a shirt, together with the cross and all other sorts of vials and mascots.
So, what about rings? A golden wedding ring or a promise ring made of red, pink, yellow or white gold is the most common jewelry on men's fingers - according to the manners and the country - it's worn on the left or right ring finger. Give up glaring designs - a wedding ring should has a simple shape and semicircular cut - this is the eternal form and the best choice.
If you wear a wedding ring, you can add only two more rings. A man who inherited a signed ring, wears it on the ring finger or the little finger of the other hand. The signed ring together with the wedding ring are the real jewelry for a man.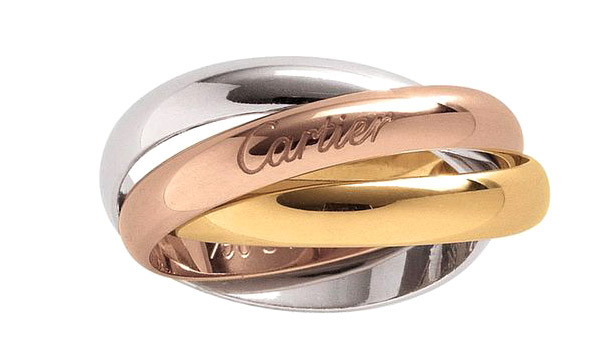 One timeless luxury addition is Cartier Trinity Ring. It's made of three intertwined rings in white, yellow and red gold to symbolize respectively friendship, loyalty and love. This absolute classic is eligible again of the little finger. Another great choice is Bague Love Cartier. Created in 1970, its design matches those of Cartier Santos watch - one of the most famous brand's watches.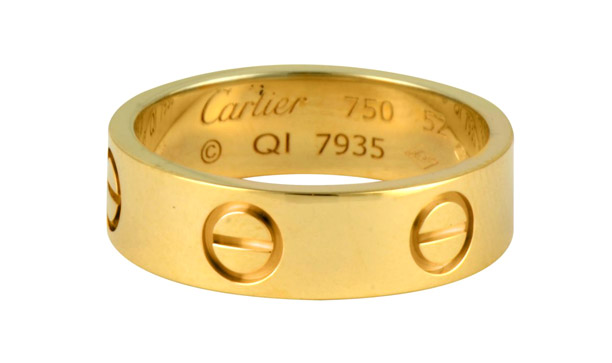 To all this, the one who wants to deliberately embellished himself more adds also a ring with a brilliant. Its presence attracts attention. When wearing a precious stone ring, you should coordinate it with your cufflinks, tie needle and the color of your suit. A green suit worn with a ruby or emerald ring is swanky.

In any case, when choosing jewelry a gentleman must be extremely careful so his hand doesn't look too feminine... The watch and the cufflinks - being a decorative must-have - don't allow more than two or three rings and one bracelet.


Hits: 3848 | Leave a comment