Classic men's coats that you should differentiate
Crombie coat is a classic English coat for urban use. It's made of heavy wool and it's very appropriate for unpleasant Autumn and Winter days. It's most chic to wear a Crombie coat made by Tibbett - traditional coat maker since 1898.
During the XIX century, Chesterfield coat was trendy. It's first fan was member of the family Earls of the Chesterfield. It can be said that the aristocrat himself designed and ordered the model to his tailor. Chesterfield could be single- or double-breasted in beige, blue or black, but the classic type is single-breasted with hidden buttoning, made of solid wool fabrics - herringbone in gray with a black velvet collar.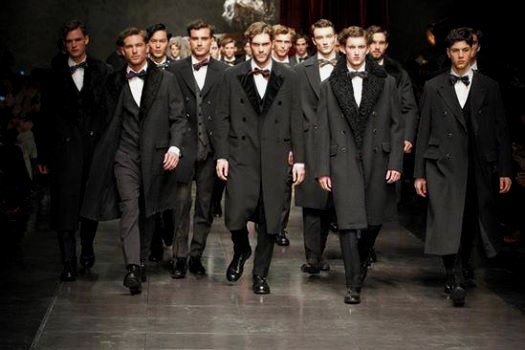 British warm overcoat, as Englishmen call it, was part of the military uniform in the beginning - you can see the shoulder straps. It's sewn of heavy Melton wool or Cavarly Twill. There is also more gentle kind - made of cashmere. In its long version British warm overcoat reveals its similarity with Trench-coat - another military garment, popular in civil life. Connoisseurs order it necessarily at Gieves & Hawkes.

Covert coat is a slim and short coat, which looks similar to Chesterfield at first sight, but it's made of different fabric - light Twill, which can be worn all year round. On the cuffs and at the bottom part of the coat there are a few decorative stitching, the so-called railroading. Being usually light brown, it is decorated with dark brown velvet collar. Initially, this coat was designed for hunting and riding - the evidenced is the large internal pocket designed for ammunition and other hunting accessories.


Hits: 2754 | Leave a comment