Men's fashion by Ann Demeulemeester
There is some strange exaltation in Ann Demeulemeester's huge eyes, marked in the Neo-gothic style of her designs.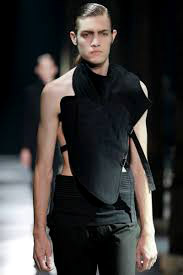 I've seen - in one photo album presenting the brilliance of the Habsburg Empire, called 'Kaiserlich-Konigliche Monarchie' - Viennese characters in strange bohemian style - longer hair, necessarily bowler hat Melone,  awkward frock coat that seems like stolen from boy's father, maybe some frills and boldness in the eyes, coming from the youth.
This character can be seen in the August Sander's photographs - although more decency in German manner… This is exactly the character that Demeulemeester carefully develops in all of her men's collections, reminding me about Vivienne Westwood's infatuation for JH Fragonard and especially for Hans Holbeinand his crowns.
Ann always hyperbolises the stripes, the overall silhouette reminds about  'Pierrot' from the famous painting of Watteau, and in the details lies that hysteric of Albrecht Dürer, whom she loves and quotes in her photo sessions.

Young vagabonds dressed as musketeers, Bohemian romantics enjoying their exquisitely androgynous bodies, eagerly to express their bizarre through strange ribbon woven into the buttonhole, or a pair of gloves as in a picture on Van Dyke.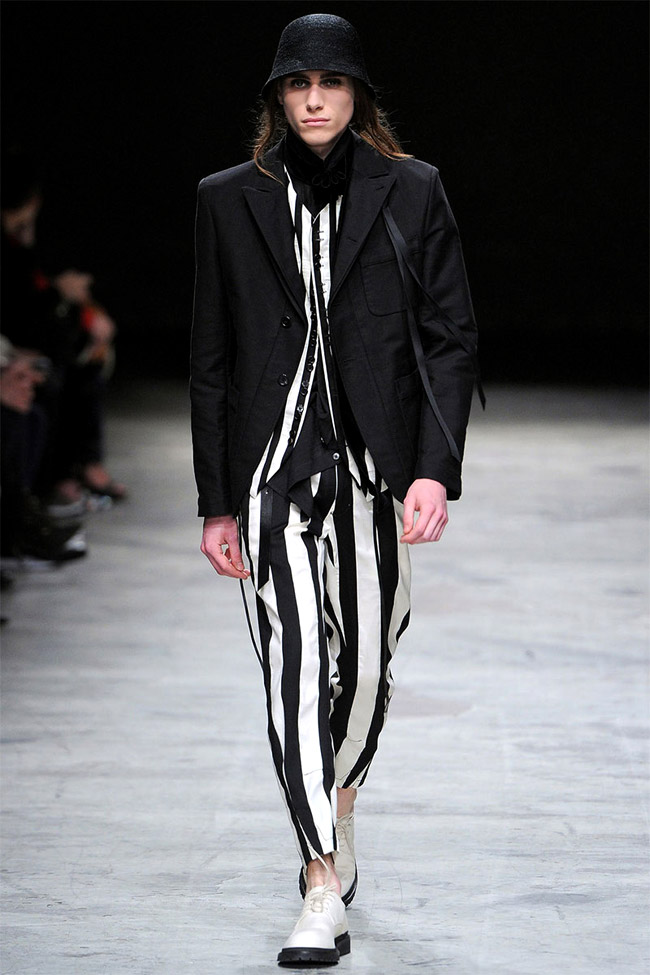 Lace ribbons are slipped on jackets and trousers, impatient multiple layers, greedy to show the ability of clothes to be combined, beyond convenience and use ... directly into art.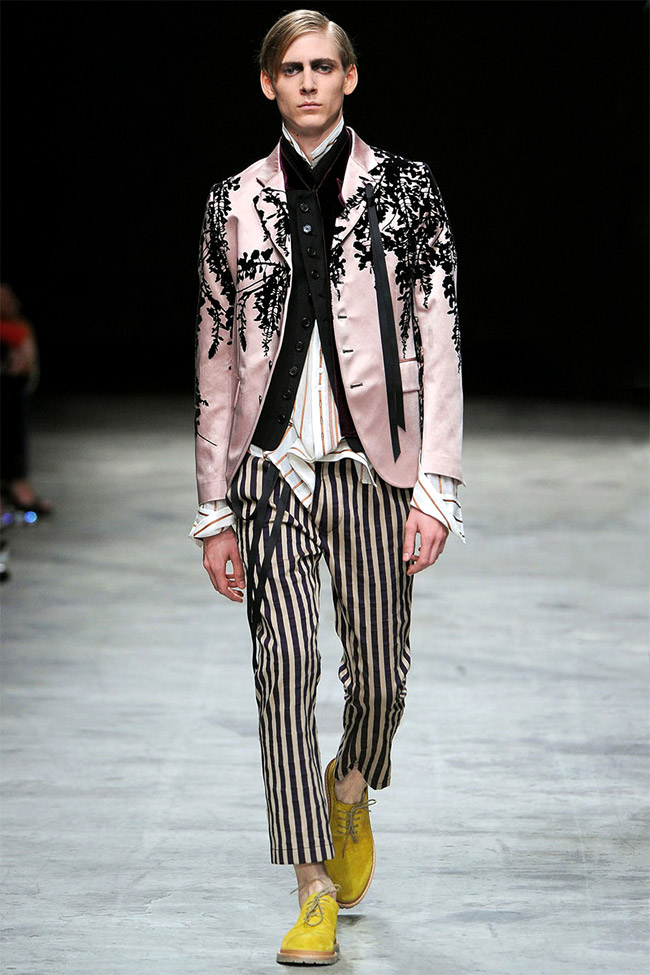 Ecce Homo or Fucking Joung as titulars of Ann's collections show some haughty intellectualism, which says:
'In your clothing you can express everything that we usually wordily explain or suppress'.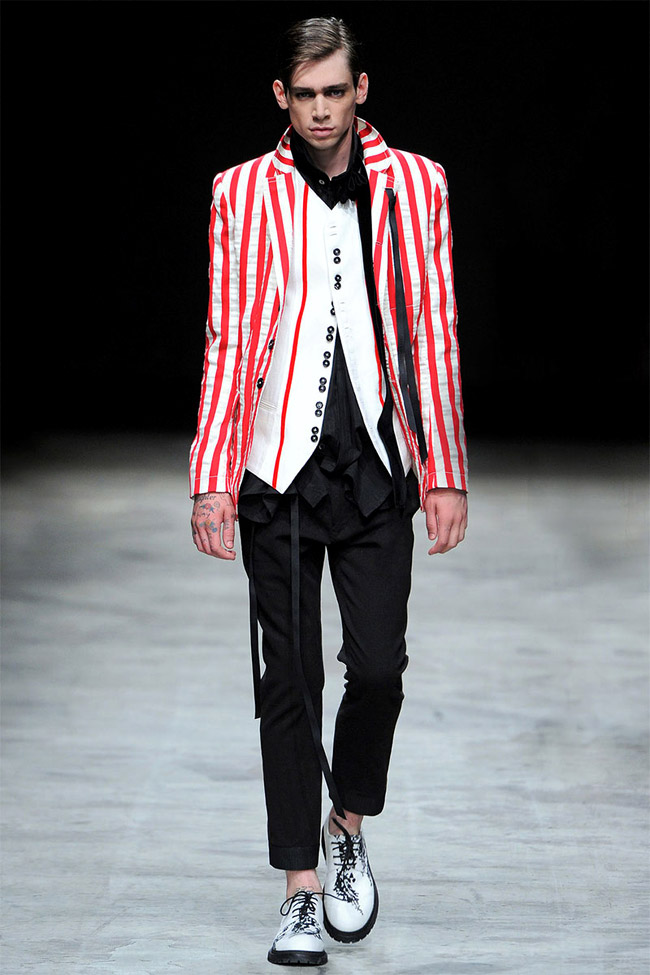 Once again I realize how important it is to watch carefully the famous paintings ... specially when you have decided to make clothes...

Photos:
Designs from Ann Demeulemeester Spring-Summer 2014 men's collection


Hits: 6070 | Leave a comment