Ann Demeulemeester Male Retrospective for 'Nomenus Quarterly'
Being in some way impartial, I can definitely say that in contemporary fashion I am especially surprised by Rick Owens, Haider Ackermann and Ann Demeulemeester. Particularly by the Antwerp-based Ann... She is absolutely and in the best sense of the word - crazy! And what connects all of them? In addition to Neogothic and Punk?
Well, they are connected by photographer Erik Madigan Heck, who is impressive with his ultra expensive magazine - 'Nomenus Quarterly'. Each issue is published in only 10 copies and the cover prize is $2,500 to $6,500. It's hand-made and put in a silk-covered box. It could be well accompanied by a glass of champagne...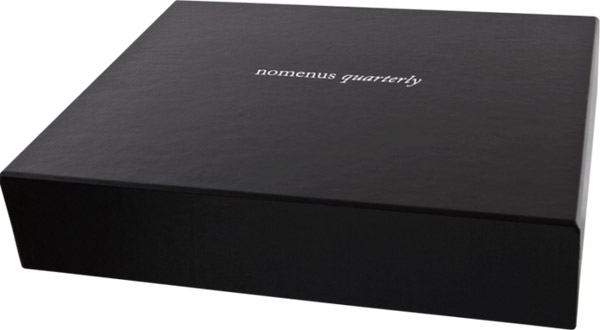 'Ann Demeulemeester Male Retrospective 1996-2009' is published in Issue 7. Many people may decide that 'Nomenus' is some Latin word with deep meaning, but in fact in means just 'No menus'.
Heck is among the photographers, who present surprising details from people's faces and bodies, which are unthinkable for the fashion industry clichés.
'Nomenus Quarterly', Issue 7, is focused on the combination of New York Hip-Hop, Wu-Tang and world grief in Byron style. It is really difficult to imagine how Wu-Tang and Balenciaga can be put together in an unique, but stylish mash.
'Nomenus Quarterly' is free online, so more people can see those pieces of art.
'Ann Demeulemeester Male Retrospective 1996-2009' is a set of black-and-white photos by Heck, presenting 20 male models, shot at the New York cemetery.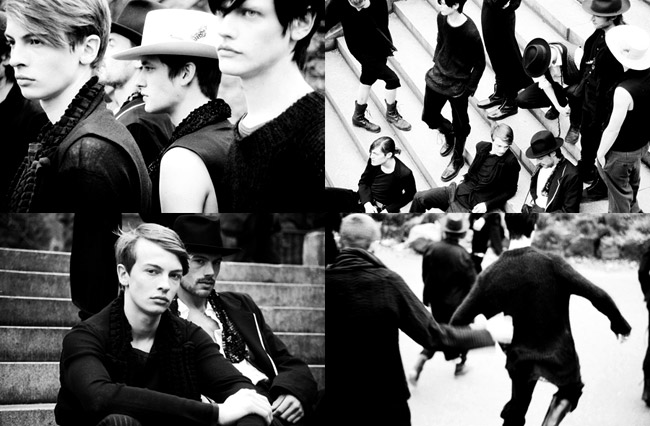 Belgian designer Ann Demeulemeester rarely strays from her aesthetic signature - she clearly found her niche in the triangle between Gothic, femininity, gender and dendyism. Swordsmen, Pierrot, punks with slightly Nazi elements, fashion outsiders and eccentrics. She works mainly in the black-and-white palette - historic vests, raven feathers, musical Satanism, Gothic sleeves. The fans of her shoes are surprised with knee-prolonged lace decoration.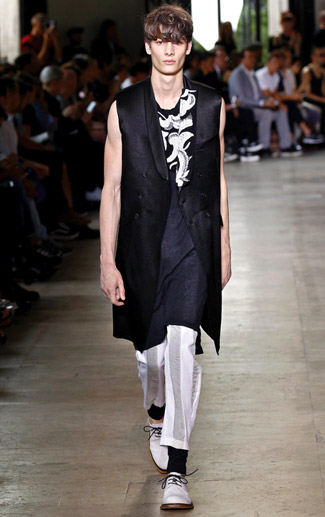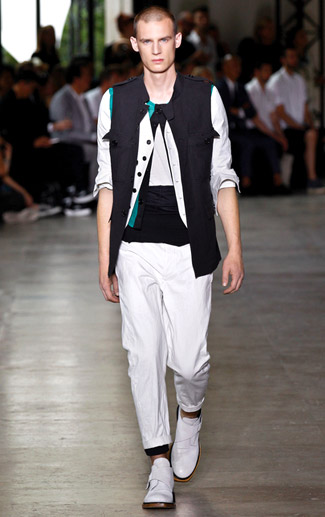 'Nomenus Quarterly', Issue 10, is dedicated to Haider Ackermann catwalk show at Pitti Uomo in Florence, Italy. What a delicacy... and it is 'no menus'...


Photos:
1-2. Nomenus Quarterly Magazine by Erik Madigan Heck.
3-4. Ann Demeulemeester Menswear Retrospective 1996-2009, by Erik Madigan Heck and Haider Ackermann for 'Nomenus Quarterly', Summer 2009;
5-6. Designs from Ann Demeulemeester Spring-Summer 2016 men's collection; anndemeulemeester.be


Hits: 4167 | Leave a comment