Happy Birthday Celebrities: Chris Pine
Star Trek Beyond star Chris Pine is a birthday boy today (born August 26, 1980)! You know that we like his clothing taste and presence - he is always among the most stylish men on the Red carpet events - so our team wants to wish Chris to keep his fashion sense and continue catching all eyes on him both on screen and off.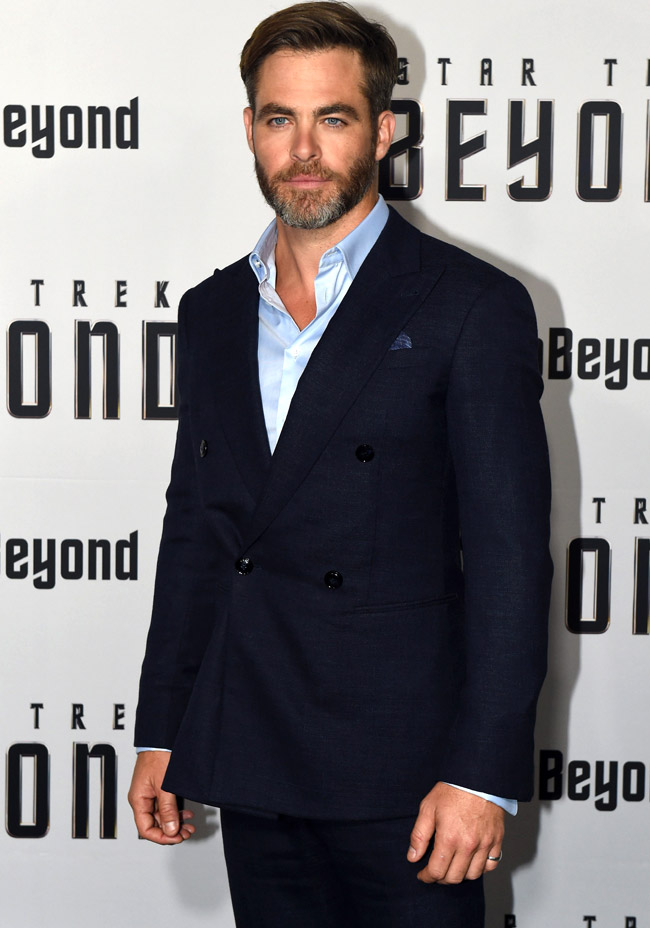 Chris Pine arrives for the Australian premiere of `Star Trek Beyond`,
Sydney, Australia, July 2016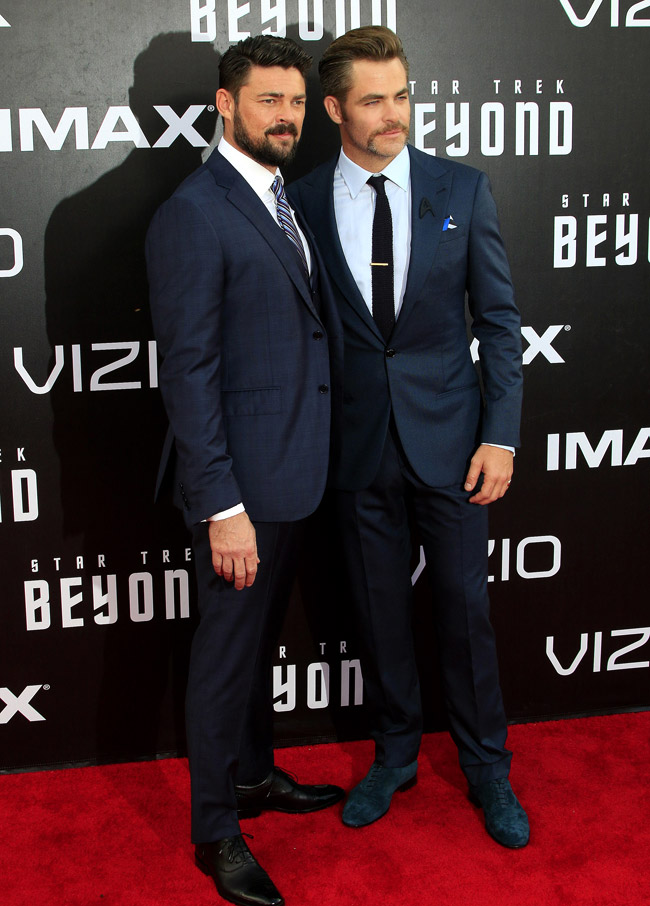 Actors Karl Urban (L) and Chris Pine (R) arrive for the World Premiere of Star Trek Beyond,
San Diego, California, USA, July 2016

Lately, he was noticed wearing perfectly fitting double-breasted white suit combined with brown patent leather shoes and reddish pocket square. This set was Pine's excellent choice for the premiere of 'Star Trek Beyond' at the Lotte World mall in Seoul, South Korea, on August 16, 2016.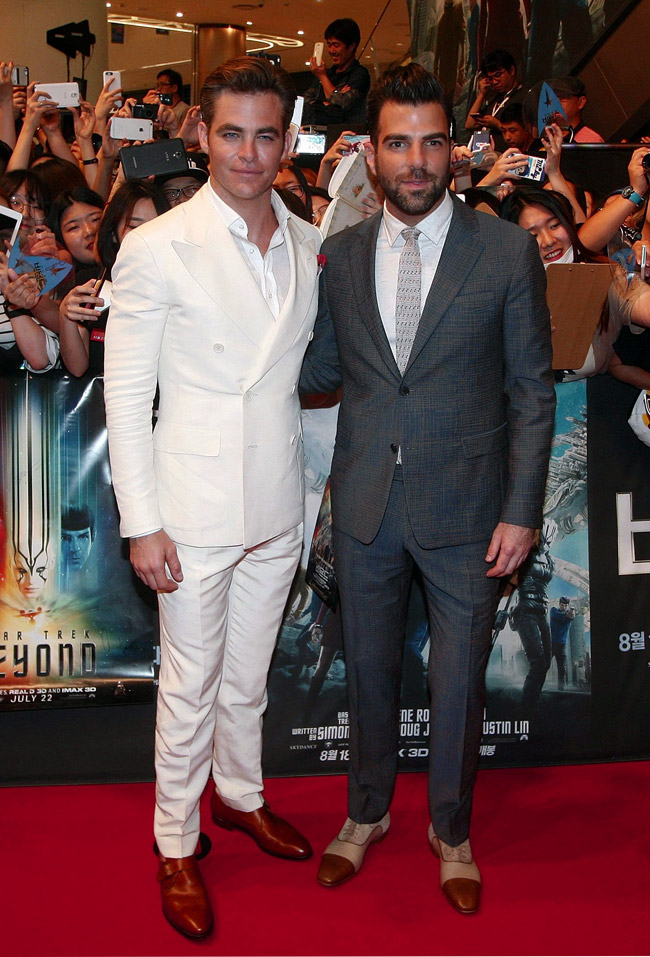 Actors Chris Pine (L) and Zachary Quinto (R) at the premiere of `Star Trek Beyond`,
Seoul, South Korea, August 2016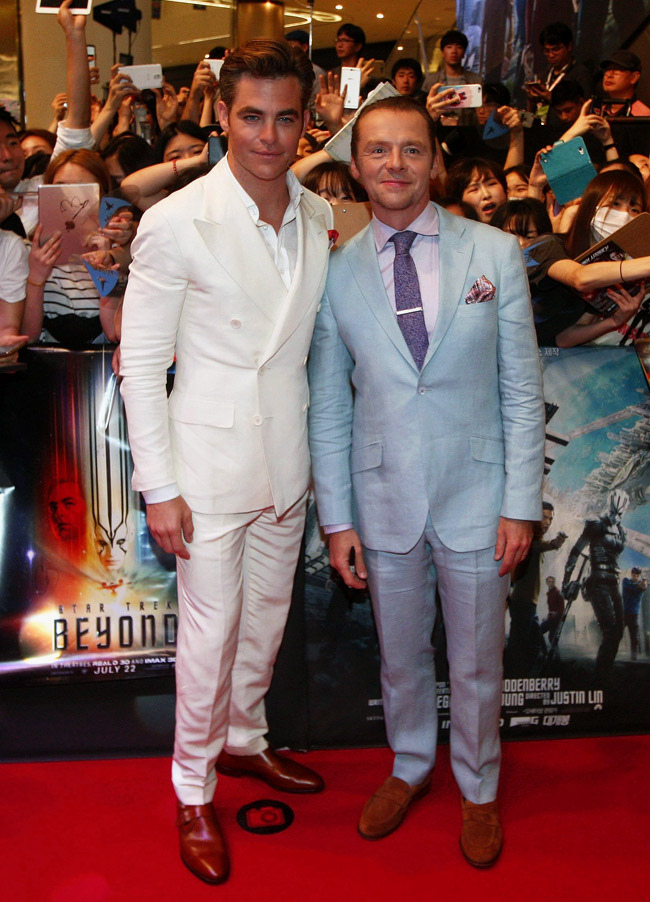 Actors Chris Pine (L) and Simon Pegg (R) at the premiere of `Star Trek Beyond`,
Seoul, South Korea, August 2016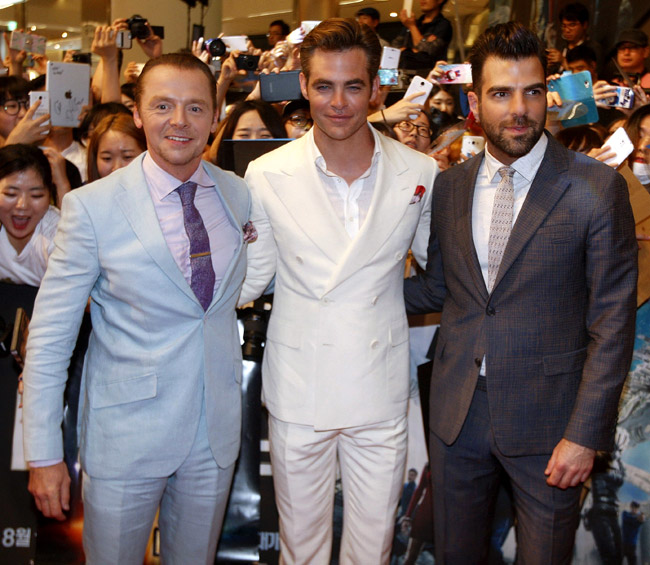 Actors Simon Pegg (L), Chris Pine (C) and Zachary Quinto (R) at the premiere of `Star Trek Beyond`,
Seoul, South Korea, August 2016


Chris is also a part of Barbra Streisand's latest project. Her album Encore: Movie Partners Sing Broadway arrives in stores today and features duets of Broadway tunes with Hollywood stars, including Chris Pine, who joined the singer for duets of 'I'll Be Seeing You' and 'I've Grown Accustomed to Her Face'.





If you like his style and acting support Chris Pine in BGFN readers' Most Stylish Men voting.

Photos: © EPA


Hits: 6002 | Leave a comment