Celebrities' style: Star Trek's Zachary Quinto
Zachary John Quinto is an American actor and film producer, born in 1977 in Pittsburgh, Pennsylvania, USA.
He is best known for his roles as Sylar on the science fiction drama series Heroes (2006-2010), and Spock in the reboot Star Trek (2009), Star Trek Into Darkness (2013) and Star Trek Beyond (2016).
He has previously had smaller roles on TV series such as So NoTORIous and 24.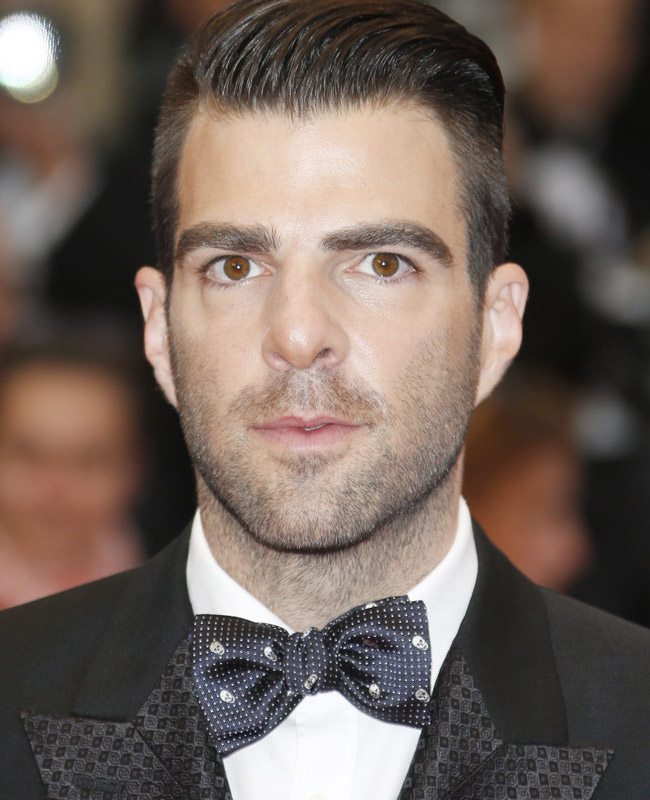 Zachary Quinto arrives for the screening of 'All Is Lost' during the 66th annual
Cannes Film Festival, France, May 2013; © EPA

Zachary's father was of Italian descent and his mother is of Irish ancestry. He graduated from Central Catholic High School (Pittsburgh) in 1995, where he participated in musicals and won the Gene Kelly Award for Best Supporting Actor. Quinto continued his education Carnegie Mellon University's School of Drama, from which he graduated in 1999.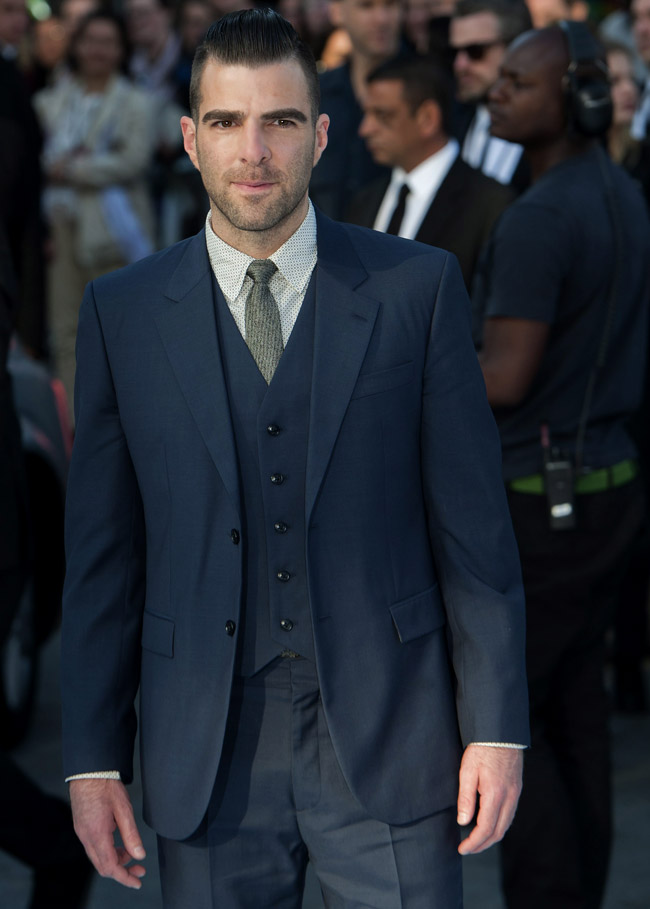 Zachary Quinto arrives at the premiere of Star Trek Into Darkness at The Empire cinema
in Leicester square, London, Britain, May 2013; © EPA

Quinto publicly came out as gay in October 2011. 'Living a gay life without publicly acknowledging it is simply not enough to make any significant contribution to the immense work that lies ahead on the road to complete equality', he explained. He had long been an active supporter of gay rights and organizations. Since 2013, Quinto has been in a relationship with model artist Miles McMillan.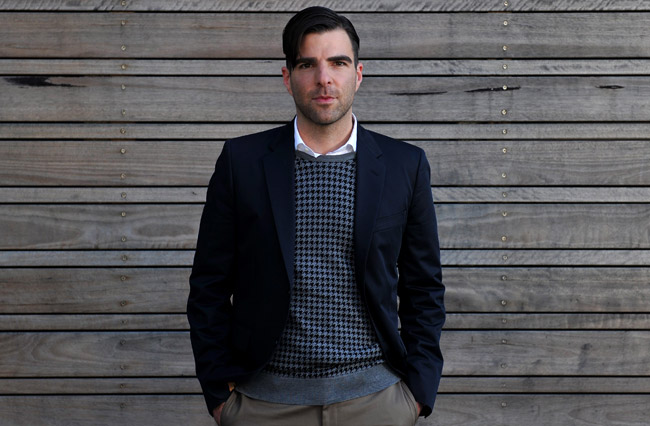 Zachary Quinto poses during a photocall in Sydney, Australia, April 2013; © EPA

In addition to his acting skills, Zachary looks pretty good in a well-fitting men's suit. For his Red carpet appearances he usually chooses classic two or three-piece suits, combined with a tie/bowtie. He has been on the cover's of August Man, Manhattan and other men's magazines.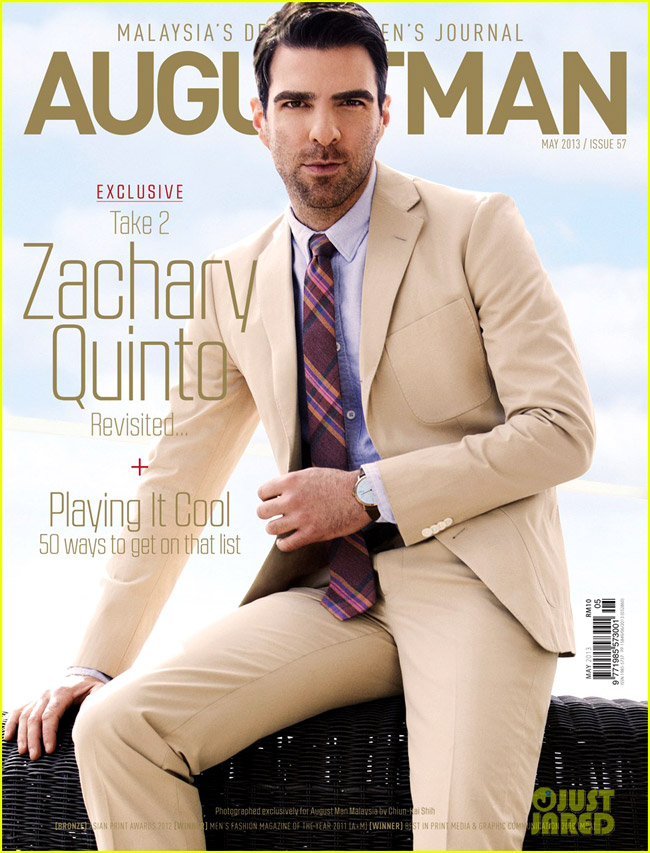 Zachary Quinto covers 'August Man' May 2013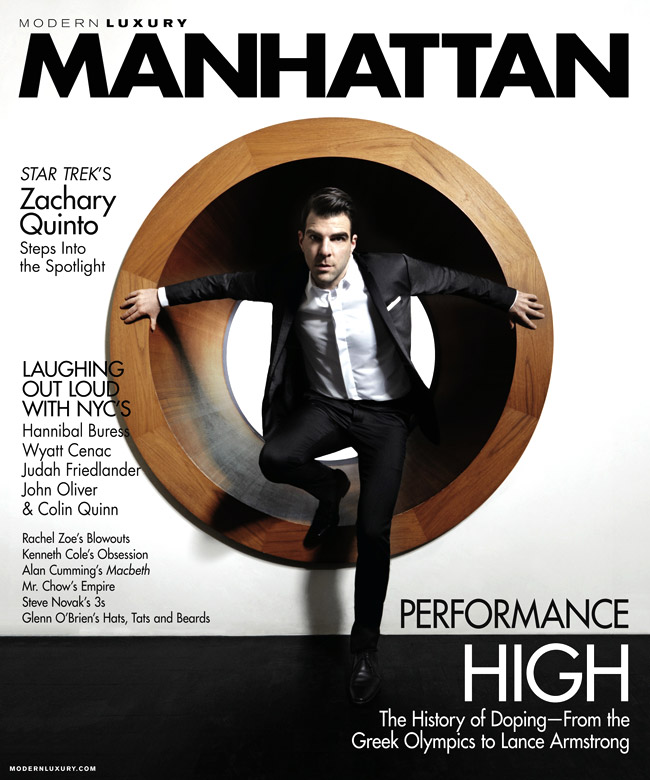 Zachary Quinto covers 'Manhattan' Magazine April 2013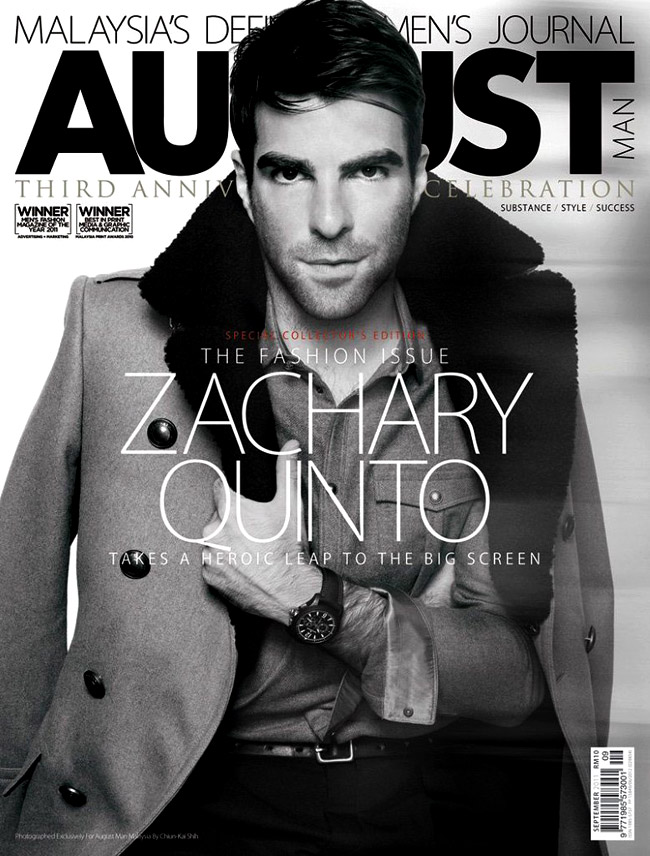 Zachary Quinto covers 'August Man' Magazine September 2011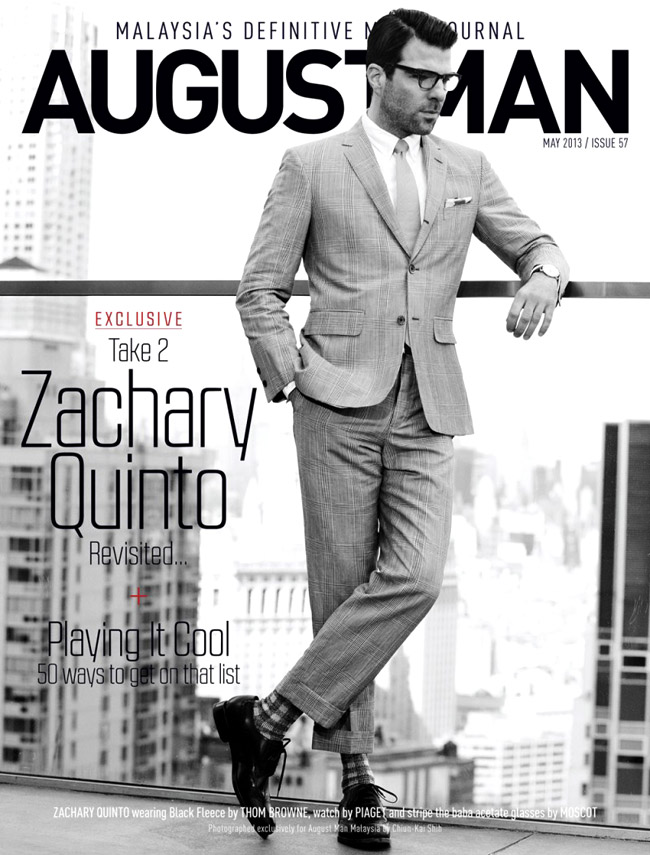 Zachary Quinto covers 'August Man' Malaysia May 2013

If you like his style, vote for Zachary Quinto in BGFN readers' voting for Most Stylish Men.


Hits: 5961 | Leave a comment