Narcissism and self exposure in fashion or the quirk of Viktor & Rolf
Whether the designer is hidden like Margiela, who never appear on the catwalk in the end of his fashion shows, doesn't give interviews and even covers his models' faces with lightly transparent fabric, to highlight the primacy of the clothing, or he is overexposed like Rick Owens, who shows his Indian long hair and vandal faces everywhere, matters in the fashion world.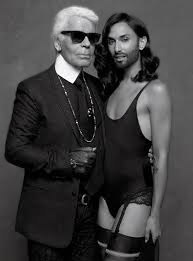 The arrogance of the self exposure is most spectacular at Karl Lagerfeld, whose constant identity is somehow saying: 'When you buy one of my clothes, you buy a piece of men, you commune with me almost in the ecclesiastical sense, you acquire a piece of the holy remains of the haute couture! I am consubstantial and omnipresent!'. His photo session with Conchita Wurst, The New Normal, which I would skeptically call 'The Old Abnormal', is more than disgusting with its intentional commercial perversity.
Unconditionally overexposed designer couple are Dolce and Gabbana, who always foist among the high prices of their garments and the certificate of their consumed homoerotic marriage. While the taller one looked like a boy-lover, gently fondled on the head by the bald-headed, things - although too candied - looked acceptable, but during the years it volatilized like an open Port wine bottle.
Another coryphaeus of the automatized for fashion goals self exposition are Viktor & Rolf. Although they are not twins, they put big efforts to take them as such and managed somehow by their slim fit suits, shortened pants and glossy hair.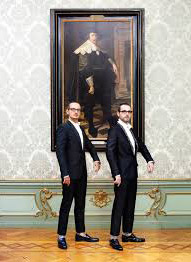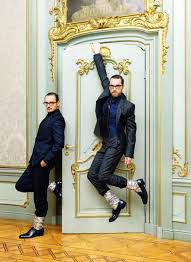 Another of their favorite roles are pretending to be fashion robots, marionettes of fashion, dressing Barbie dolls... You can see them lying on a huge bed, carelessly dressed in tuxedos, reading reviews for themselves in magazines or dressed just alike and covered with turquoise scarves hiding from paparazzi or in the Nymphenburg porcelain manufactory...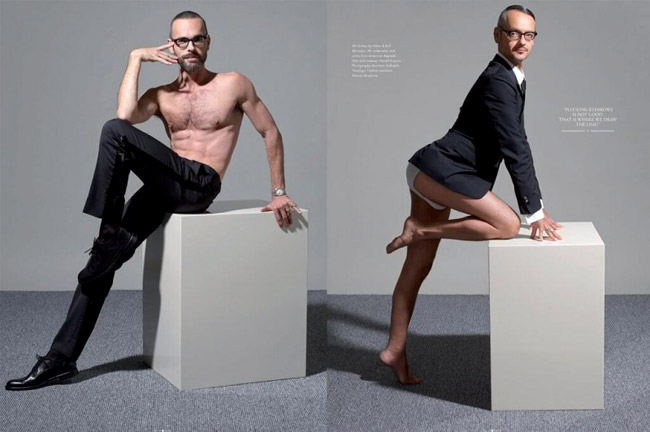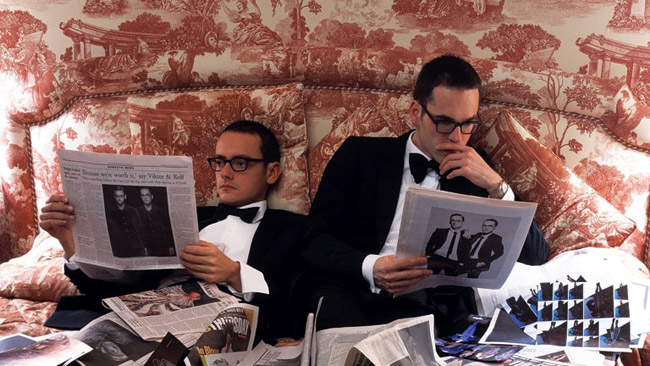 Hits: 3168 | Leave a comment