Karl Lagerfeld - German fashion designer, photographer, publisher and film director

'What I really like is what I've never done before'
Karl Otto Lagerfeld was born on September 10, 1933 in Hamburg, Germany. He finished his secondary school at the Lyc?e Montaigne in Paris, where he majored in drawing and history and after winning the coats category in a design competition sponsored by the International Wool Secretariat in 1955, he was hired as Pierre Balmain's assistant.
After three years at Balmain, Lagerfeld moved to Jean Patou where he designed two haute couture collections per year for five years.
In 1964 Karl began freelancing for French fashion house Chlo? and in 1970 he started a collaboration with Roman haute-couture house Curiel.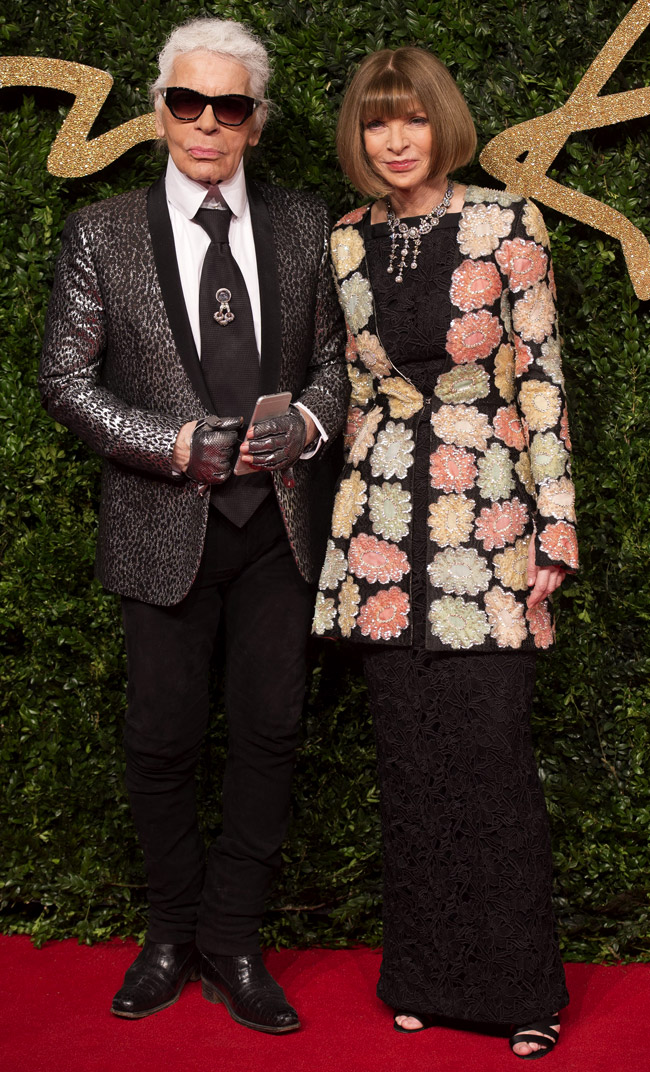 German fashion designer Karl Lagerfeld and US Vogue editor-in chief Anna Wintour arrive
at the annual British Fashion Awards, London, UK, November 2015

From 1972, he collaborated with Italian fashion house Fendi, designing furs, clothing, and accessories. He is currently the head designer and Creative director of Chanel, Fendi and his own fashion label, worldly recognized for his trademark white hair, black glasses, and high starched collars.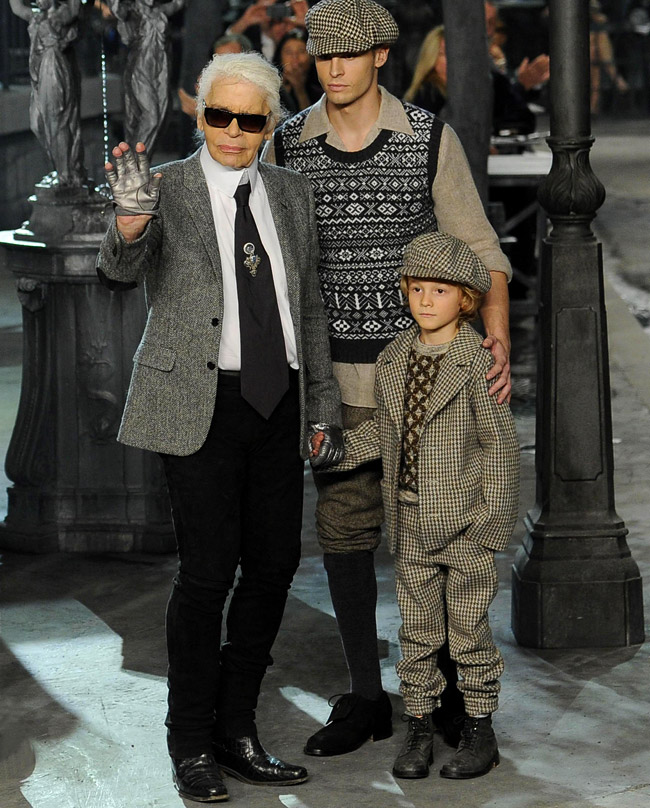 German fashion designer Karl Lagerfeld acknowledges the audience at the end of his
Paris-Rome 2015/2016 presentation for Chanel, during the Chanel Metiers d'Art 15/16 Fashion Show
at Cinecitta, Rome, Italy, December 2015

Karl Lagerfeld is also a photographer. He personally photographed Mariah Carey for the cover of V magazine in 2005. In addition to his editorial work for Harper's Bazaar, Num?ro, and Russian and German editions of Vogue, Lagerfeld photographs advertising campaigns for Chanel, Fendi and his eponymous line. 'Today, photography is part of my life. I can't see life without the vision of photography. I look at the world and at fashion with the eye of a camera. This enables me to maintain a critical detachment in my everyday work, which helps me more than I could ever have imagined'.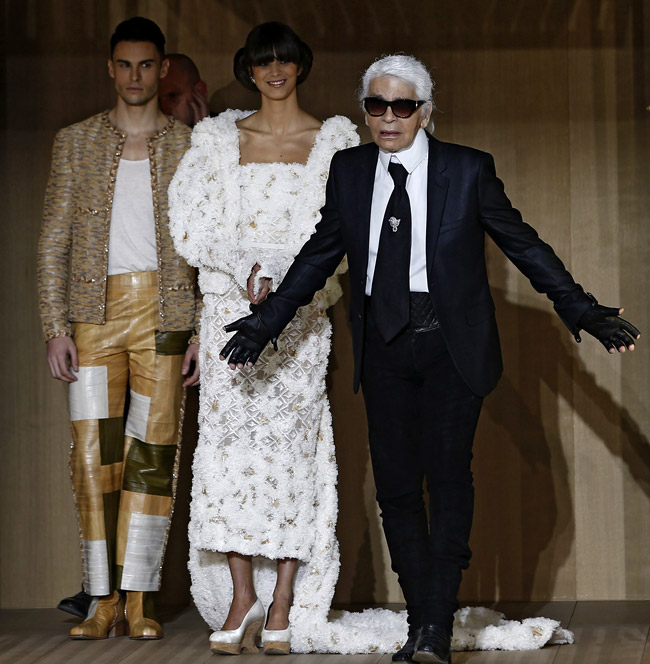 German fashion designer Karl Lagerfeld acknowledges applause, during the finale of his Spring-Summer 2016
Haute Couture collection for Chanel during the Paris Fashion Week, Paris, France, January 2016

Lagerfeld is a supporter of the use of fur in fashion, although he himself doesn't wear fur and hardly eats meat.
'In a meat-eating world, wearing leather for shoes and clothes and even handbags, the discussion of fur is childish', said the designer in an interview for BBC in 2009.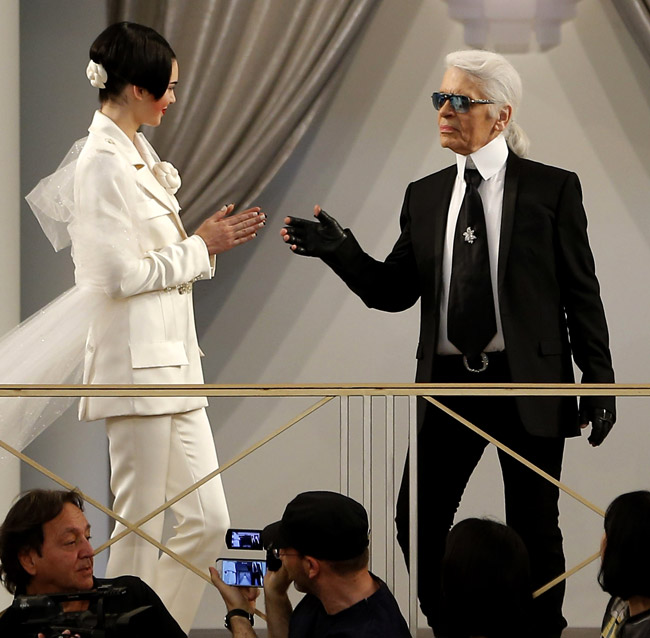 German fashion designer Karl Lagerfeld acknowledges the applause after his Fall-Winter 2015/2016 Haute Couture collection presentation for Chanel during the Paris Fashion Week, Paris, France, July 2015


If you like his style and work, vote for Karl Lagerfeld in BGFN readers' voting for Most Stylish Men.

Photos: © EPA


Hits: 5078 | Leave a comment