Thom Browne - the talented coryphaeus of backwardness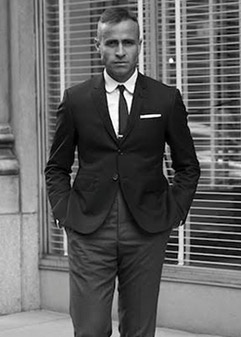 American designer Thom Browne was awarded Council of Fashion Designers of America (CFDA) Menswear Designer of the Year in 2013 and 2006, National Design Award from the Cooper-Hewitt National Design Museum in 2012 and GQ Designer of the Year in 2008.
He started his fashion business with just 5 suits in 2001 and launched a ready-to-wear collection in 2003. Traditionally based, his hand-made suits have became amazing collections, renowned from the world's best museums, including the Costume Institute of the Metropolitan Museum of Art (New York), the Victoria and Albert Museum (London) and the Fashion Museum (Bath).
Browne's innovations in tailoring are identified in the gallant scandal and reconciliation of the paradigms of men's and women's fashion. His collections are available in Thom Browne stores in New York, Tokyo, Seoul and Hong Kong as well as in the most luxurious boutiques in the world like Bergdorf Goodman, Barneys New York, Colette and Le Bon March? in Paris, Dover Street Market in London, Tokyo and New York, Mr. Porter, Selfridges in London, Isetan, Hankyu and United Arrows in Tokyo. What cosmopolitan backwardness in a Dandy Style!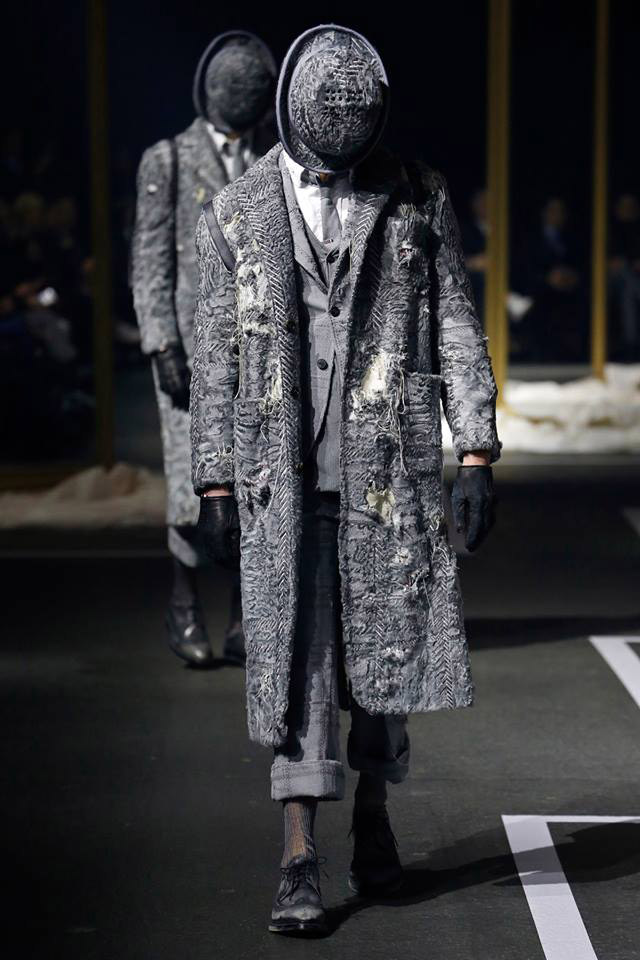 Thom's variations of unisex fashion pieces are endless. His female models remind in their silhouettes about Mia Farrow in The Great Gatsby (1974) and about everything related to the era of Charleston, but actually they are in a masculine regime ancient of dressing.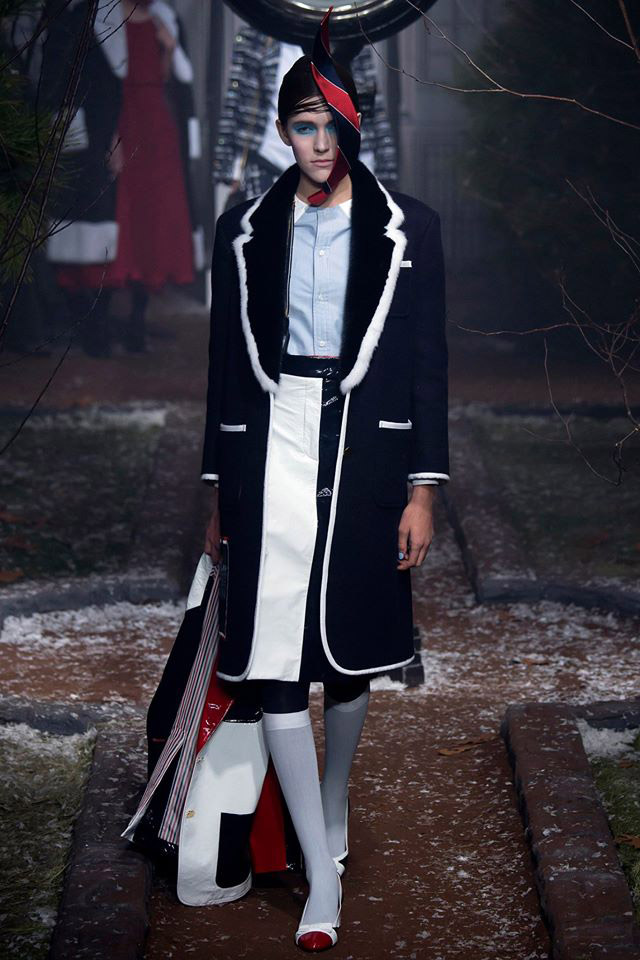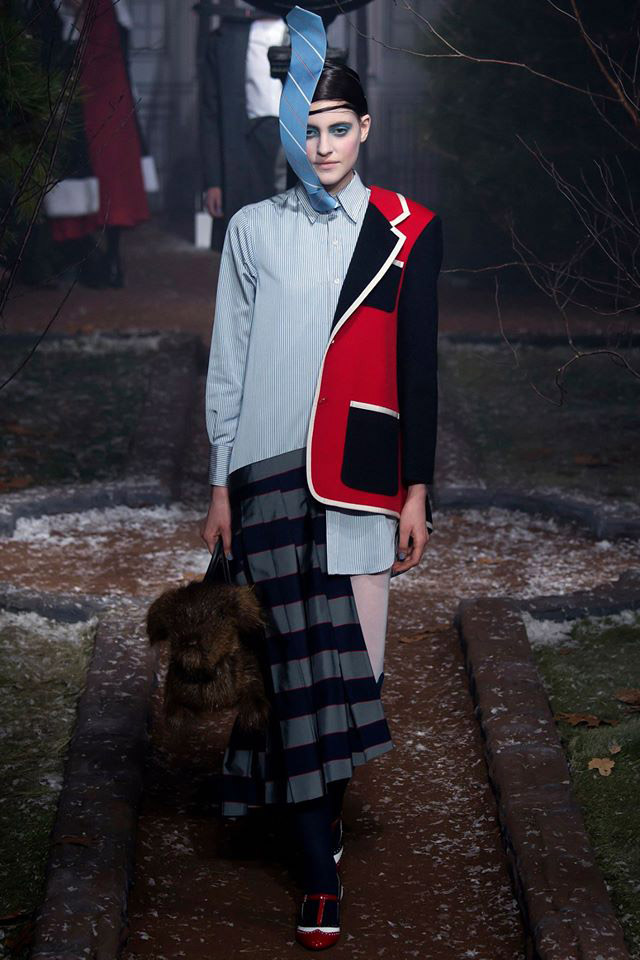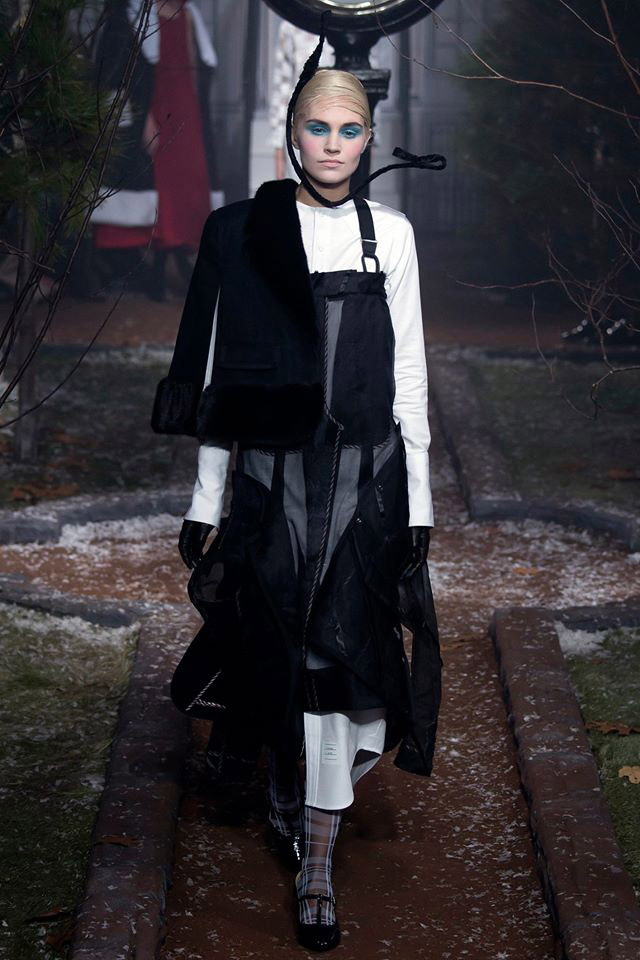 His male models sometimes wear something like female jacket a la Coco Chanel, but derided and adapted to the contemporary glamour.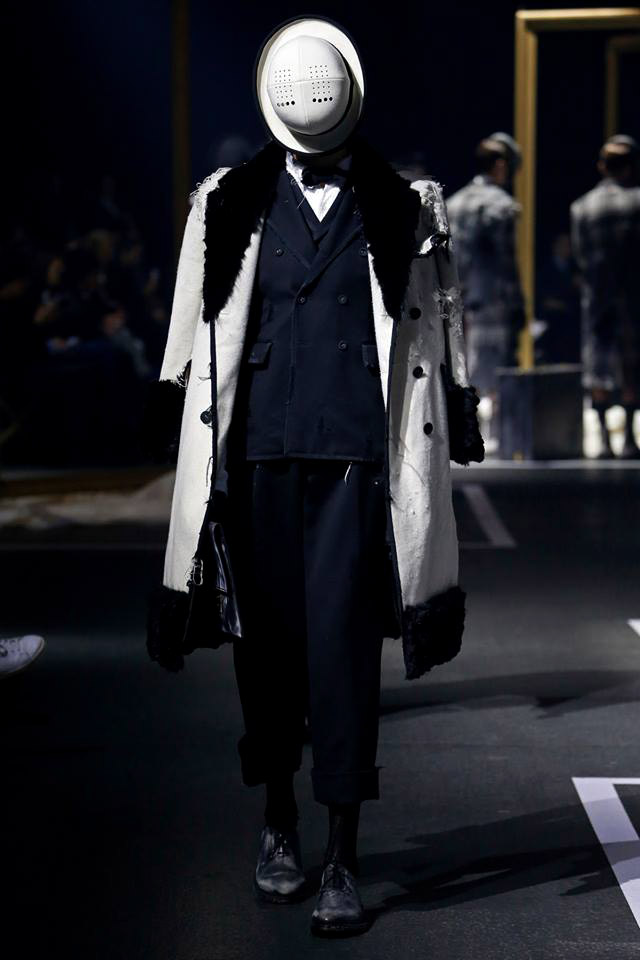 The construction of Browne's feminized men's suit, down from his pedestal on Savile Row, is brought to an elegantly surprising and monster-like ridicule. There is too much freedom in this interpretations, which is beyond the strength of those trapped in the conventional.

Male models bring also something like a small purse in the shape of a dachshund - pure dandyism...


Hits: 3732 | Leave a comment